Re: My Madam And I (part Two) by jadeliyi(

m

): 7:47pm On Feb 04
Toper toper thanks for update
Re: My Madam And I (part Two) by topher052: 1:23pm On Feb 05
extremelygolden:
Nice one, Topher. You're inexplicably talented.
Thanks a bunch for the update.

Olorun that your SEXUAL HEALING BOOK make sense die! I just can't stop reading it, over and over again.
Thank you so much. I'm happy to know you found it captivating.
1 Like 1 Share
Re: My Madam And I (part Two) by Ayemileto(

m

): 1:38pm On Feb 05
Wow. Interesting story.


If you've written the full story already, you can upload it on okadabooks, so people who can't wait for update can buy a copy and read.
1 Like
Re: My Madam And I (part Two) by Nicklaus619(

m

): 1:52pm On Feb 05
Daniela still forming boss in the center of catastrophic scene
That's one comprehensive and well-structured update, well done topher052.
It will be an adventure on a whole new level for jnr mike in Africa
1 Like 1 Share
Re: My Madam And I (part Two) by topher052: 4:12pm On Feb 05
EPISODE 16
About 12 long hours in the air, we finally arrived. Before we touched the ground, I looked at the buildings clustered together thousand feet below. The huge traffic and wondered why the country hasn't changed.
I boarded a clean white Toyota airport taxi, driven by a young vibrant light skinned boy. He wore long dreadlocks knotted together backwards and neartly groomed beards. He spoke polished fluent English as well as smartly dressed in starched white shirt tucked in a black trouser and a black and white all stars sneakers.
" where are you going sir? ". He asked.
I looked at the note with the description to my grandma's place and wanted to tell him to take me there, but on a second thought I said. " take me to any five star hotel around zik road".
" alright sir ".
After few minutes of driving, we got stuck in a traffic that seemed like we would sleep there. A boy of about 15 ran to the driver side glass saying something. I heard the driver thinking.
Driver: these boys, that's how they robbed me last week.
I looked at the driver eyeing me on his rear glass. He smiled when our eyes met and looked away.
Driver: this boy doesn't know this is a thug zone. Well, we didn't talk the price, he will pay me what they stole from me.
He caught my eyes again, smiled politely and looked away.
The boy came to my side and waved at me saying something I couldn't understand.
" what does he want?". I asked the driver.
" sir, ignore him. They're thieves"
" have you been robbed here before? "
" yes sir. Once. But this area is filled with bad boys "
I looked at the otherside of the glass and saw three men jumping into a man's car, pulled him out and began arguing with the driver who was blocking them from entering his car. One of the men slapped him and pulled him away by his belt while the man struggled for his car that another guy had entered.
" why is nobody doing anything?". I said in alarm seeing a police walked past as they oppressed the man.
" sir. The best thing is to pin down when driving pass here. They can accuse you of anything just to steal and extort from you. Our government is corrupt. These boys works for them, so they are immune". The driver said looking nervously at a man coming towards our car.
The man; a tout looking fellow knocked on the glass of the driver side yelling. The driver pretended as though he wasn't seeing him.
Driver:Otodu! You again! Dont' look at him, just don't look!
The drivers thought worried me. I looked away praying that the traffic gives way. Soon the car started moving.
The man whom the driver called Otodu looked at me in the backseat and called one thuggish looking tall teenager across the road. The boy crossed the road without looking. He said something to the boy who then moved in front of our car and stood, weilding his wood at the driver yelling on top of his voice.
" lets give them what they want!". I said nervously at the backseat.
Driver: I don't want trouble oh. This guy should just get out of my way!
Then the driver began moving forward ignoring the boy that was trying to stop a moving car. The traffic gave way slowly, the driver sped towards the boy who now jumped on the bonnet. Otodu hit the side of the car speaking his indigenous language.
" if you scratch my car! If you scratch my car!" The driver yelled.
Otodu tried to open the door as the car stopped for another to drive pass. The boy on the bonnet jumped down and rushed to my side hitting the glass with the stick. The driver navigated through a small space, scritched the tires of the car through it and sped off.
I was still catching my breath after five minutes, looking behind if we were being followed. The young driver seem to have gotten over it as he sang along to the song playing. I wanted to ask him if where I told him I was going to was that rough too, but swallowed back my words.
Few minutes later he drove into a hotel and stopped in front of the entrance. I looked at the four storey building and then asked. " how much "
Driver: tell him 5000, no, tell him 7000
" seven thousand " the driver said pretending to be removing something from his beards looking at the rear mirror.
I took out my wallet, and drew out a foreign currency note, handed it over to him . " I don't have local cash. I believe this will cover for your troubles"
The look on the drivers face surprised me. He was overjoyed. A broad smile spread on his face as he said. " oh my god! This is more than I asked for sir! Thank you very much sir!" He turned to face me. " sir. If you ever have need for a driver, just call me. I can beat any traffic to be here".
" and encounter Otodu again?" I asked.
He paused and looked startled at me. " how did you know his name? "
I realized my fault and said. " because I know him. Of cause, who doesn't?".
The driver suddenly shoved it aside and said." well, he knows too well not to mess with me. Just call me sir". Then he dug his hand into his pocket, brought out a modest complimentary card. " call me sir. I'm on 24 hours services".
I took the card from him and stepped down.
The hotel was less than what I expected and fvcking cheap for an executive suite. I called grandma with the hotel phone. She was pissed that I didn't come home directly. I promised to be home the next day. So i called Esther immediately and Phila after before I caught a little slept.
Few hours later, I was up and bored, it was just past five. I thought of where to pass time but knew nowhere. So I went downstairs at the receptionist, asked the young lady I met there if she knew any happening club in town. She was completely mesmerized by my ascent. Maybe intimidated, she couldn't say anything. I could hear her speaking her native dialet and nodding yes and no to everything I asked her. She was a total waste of time. I moved out and met the door man.
" do you have a 24 hours club around? "
He looked up thoughtfully and shook his head. Then he snapped his fingers and said like he just remembered. " we have club here every night 8 pm".
I just nodded and asked for the direction to the bar. He pointed me to the direction.
I sat drinking a bottle of cold beer thinking of Daniella and tried to forget about her. I needed to be in a busy place, I needed a distraction. Then I remembered the driver. I took out his card from my wallet and looked around for a phone when my eyes fell on a pretty young black skin girl that just walked to the bar ordering for something. She was about 4.9" with an amazing small round backside. Slim waist, straight legs. She was in a black bumshort, a see-through yellow blouse and a long white braided hair she packed upwards.
I forgot all about Daniella and calling the driver and focused on her.
She walked to a seat at my left and sat. I could see she wore no bra, she just used a black tape to cover her nipples on her slightly saggy boobs. Just how I like them.
Then she took out a stick of cigarette from the packet in her hand and lit it. I stood up abandoning my drink and went to her table.
" hi , can I seat?"
She looked so beautiful, her makeup made her look like a typical African model on a front page magazine with her oval face, small African flat nose, lovely kissable lips, bold white eyes looking up at me. Her perfume was rich and enchanting. I already had my heart beating for her.
Girl: wow, a handsome young foreigner. This is a good one.
" sure. Seat!" She said and turned away dragging smoke into her lungs.
Girl: Mary, play it cool, he's the first foreigner you're meeting in your life. Don't scare him away, play it cool Mary.
I sat and looked at her, my dick kicked immediately.
" has anyone ever told you, you're so beautiful?"
She smiled.
Girl: old line.
She looked at me and said. " thank you " puffed out smoke.
I adjusted in my seat. " what should I get you? "
Girl: champagne? No, Mary play it cool.
" I already ordered for something". She said looking at the bar.
" my name is Mike". I said extending a handshake.
She received it. Her hands were soft and small in mine. "Queen".
I smiled. She doesn't know I knew her real name.
" Queen. Beautiful name. What is a beautiful girl doing here by this time of the day?"
Girl: meeting a client. But I have met a better one.
" is that what you came here to ask me that?" She sounded offended.
" no! I just felt it's rare to meet an angel walking alone without an over protective superman by her side. Who would want to loose such a perfect being as yourself?".
She smiled and checked her phone.
Girl: He's calling! How do I delay him? Lemme send him a text.
"Excuse me" she said and began typing.
Girl: please lets meet somewhere else. I met my uncle there. I have to keep him waiting so I don't loose both at once.
I smiled and looked at her as she was busy typing. She finished and said to me. " what are you doing here?"
" I just came into the country. Feeling bored. I really could use a company. Can I count on you?" I said smiling at her.
" time is money. I don't like wasting it ". She said beckoning the bar man over.
" I understand. I'll pay you well for your time. Can you tell me where to find a 24 hours club? Would like you to accompany me there".
The bar man came with a glass of whiskey, dropped in front of her and left.
" I know a few depending on your pocket ". She said and sip from her glass.
" I want the best "
She smiled and sip.
Girl: I like this guy.
She dropped her glass and said. "Okay. I got a place in mind. You lodge here?"
" yes. The cab man brought me here"
She sip again and turned to me. " on a business or pleasure? "
" well, both. I think I can get both from you " I said smiling.
" I'm not a prostitute just so you know " she sounded hurt.
" I never said you were. I'm just saying I need a friend that is fun and knows how to manage time. You strike me like you can do both perfectly well "
She sip again and asked. " how much can you pay for my time ?"
" you tell me ".
She looked at the entrance door.
Girl: I have to leave here before this fool comes here and spoil my show.
" 50,000". She said and took a sip.
I winced as though it was too much. Then said. " can I give you 30,000? "
Girl: is he stingy? Well, that's a good bargain, but I have to insist on 50.
" I'm a very busy person. I'm not cheap. 50 or no deal". She said impatiently and pretended to be looking in her phone like she was expecting a call.
I nodded and said. " are you passing the night with me?"
" that will be 80,000" she dropped the phone looking expressionlessly at me.
I smiled and said to her. " okay. Now I'm your employer. Can we get going? I'm bored here "
She smiled casually.
Girl: thank god I came here today, cool 80k!
She rushed her drink and stood up. Then moved in front of me. i looked at her behind and my heart skipped a beat. Soft and bouncing to her steps.
I quickly paid the bar man, maybe I paid him a little too much because he was overly happy.
Outside of the bar I turned to her. " can I call my driver with your phone?".
" sure ". She took out her phone from her short, took out another SIM card, slotted it in the phone and handed it to me.
"Why did you put that SIM?". I asked.
" nothing. Don't like strangers calling with my line". She said.
I called the driver with the SIM she put in. He was happy to hear my voice and asked me to give him an hour thirty minutes. That was too long a time. I turned to her.
" he said an hour thirty minutes. Can we wait in my room ? "
Girl: prank to get in my pants for free?
She showed me her palm. " money !". She looked away.
I smiled and handed her a note. Her eyes widened in surprise.
Girl: what? This is a blessed day! Foreign currency! Mary! Comport yourself!
She then nodded casually putting her excitement in check. " lets go ". And put the money in her pocket.
My dick cried bitterly to be fed. My thinking went straight to my loins. She moved in front of me and I almost caught a heart attack watching her ass bounce.

GET YOUR COPY OF SEXUAL HEALING. ON 08138943767
10 Likes 1 Share
Re: My Madam And I (part Two) by topher052: 4:15pm On Feb 05
NEXT UPDATE ON FRIDAY
2 Likes
Re: My Madam And I (part Two) by pu7pl3(

m

): 4:26pm On Feb 05
This mike go just empty e account within one week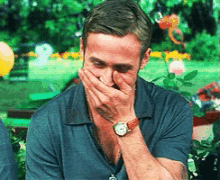 7 Likes 4 Shares
Re: My Madam And I (part Two) by elijahy1(

m

): 4:45pm On Feb 05
Mike mike na toto go kill am las las.
Nice Update Topher.
Re: My Madam And I (part Two) by duruZed(

m

): 5:06pm On Feb 05
how did you(Mike) get extra cash after that fatal crash.
1 Like
Re: My Madam And I (part Two) by Creeza(

m

): 11:41pm On Feb 05
cool update
Re: My Madam And I (part Two) by Kingsteve(

m

): 1:24am On Feb 06
duruZed:
how did you(Mike) get extra cash after that fatal crash.
Guy, just go with the flow.
Even if Mike suddenly was in possession of an RPG...
all join!
Just go with the tori.
4 Likes 1 Share
Re: My Madam And I (part Two) by Spallanzani: 3:59am On Feb 06
duruZed:
how did you(Mike) get extra cash after that fatal crash.
Money Transfer; Western Union, Moneygram, Payless, Traveless, World Remit. Pick one of these and continue enjoying the story.
4 Likes 1 Share
Re: My Madam And I (part Two) by Ayemileto(

m

): 12:01pm On Feb 06
duruZed:
how did you(Mike) get extra cash after that fatal crash.
Shey him tell you say he lost money during the accident ni?
1 Like 1 Share
Re: My Madam And I (part Two) by Johnwick64: 1:02pm On Feb 06
I just hope Mike did not paid $80000 instead of #80000
Re: My Madam And I (part Two) by gly(

m

): 1:05pm On Feb 06
akindele91:
Don't blame Daniella bro don't forget she was also almost killed by cannibals so definitely she is also still in shock don't u see she also cancelled her trip to Africa that shows she just want to get back home for safety first
True talk bro, you are right!!! Imagining the frenzy situation gives nightmare not to talk of being part of it
1 Like
Re: My Madam And I (part Two) by gly(

m

): 1:46pm On Feb 06
Ayemileto:


Shey him tell you say he lost money during the accident ni?
Perfect answer!
2 Likes 2 Shares
Re: My Madam And I (part Two) by akindele91(

m

): 2:10pm On Feb 06
gly:


True talk bro, you are right!!! Imagining the frenzy situation gives nightmare not to talk of being part of it
Exactly
Re: My Madam And I (part Two) by InfernoNig(

m

): 8:36pm On Feb 06
I never comment since page one. topher052. Wehdone sir. I go buy you cold beer soon.
1 Like 1 Share
Re: My Madam And I (part Two) by topher052: 10:18am On Feb 07
EPISODE 17
I tried to tame my dick bulging from my trouser as I followed her from behind. The door man looked startled seeing I and Mary alias Queen. We passed the receptionist, she frowned at Mary. I would have wanted to know why they stared at her that way but I was too hungry for a quick one to want to wait a second.
We got to my modest room, far from what I'm used to but I was surprised Mary fancied it. She was thinking I must be very rich to be able to afford a room like that. I understood though, poverty mentality.
She sat on my bed feeling relaxed still looking around. I went to the refrigerator and discovered it was empty.
" who leaves a refrigerator empty? " I said aloud.
" what? " Mary called.
" Nothing". I said, then walked to the telephone and called the bar. " hello. Why is the fridge empty? "
" sorry sir. Do you want us to get you a drink?". A young male voice asked.
" aren't you supposed to fill the refrigerator with all kinds of drinks?! " I bellowed.
" I'm sorry sir. We are going to do that right away. What kind of drinks should we get?"
I felt furious. What sought of nonsense question was that? Aren't they suppose to know that all categories of drinks from juice, red wine, brandy, whiskey, spirit , vodka, minirals and so on ought to be there. It's left for the customer to call for the brand he or she wants.
" get me all the categories of drinks you have" I said.
" which brand sir "
" any brand you have !" I yelled and hung up angrily.
My dick had slept by the time I was done with the call. I turned towards Mary, her pretty face staring questiongly at me melted my heart. I have never been with a typical African girl. Mary depicted African beauty in every sense.
" why are you yelling? You're supposed to order for the drink you want. That's how it's done". She said.
I moved and sat beside her.
Mary: this guy must be pretty rich. Look how handsome he is and young! His father must be a politician. I'm already wet looking at him.
I was flattered by her thought. I blushed and looked away.
" what? What are you blushing for?". Mary asked laughing.
I just smiled and turned to her. "You" I said.
" me?" She asked flattered.
" you. You make me want to kiss you everytime I look at your pretty face"
Mary: do you need that line? You are paying for it, just grab it if you want to and stop playing the romantic guy. I guess he doesn't know I'm a hustler yet, rich kids can be too naive sometimes.
A knock on the door took my attention from her uneasy eyes. I went to get it and saw three boys with two baskets each, filled with all kinds of drinks. A man in suit was behind them. He quickly moved in front of them. " we are very sorry sir. Just let us know whatever you need we will get it for you". The man said and the boys walked into the room moving towards the refrigerator to fill it up.
I turned to the man's breast pocket and saw 'manager' written on it. I had never seen a hotel manager before, that was my first time. I was now beginning to enjoy the treatment.
" it's okay. Thanks". I said to the manager.
He bowed and yelled at the boys. " hurry up! Can't you see he has a visitor?". Then he stole a glance at Mary and turned to the boys.
Manager: ha! Isn't that Queen? This girl that refused my advances, see how cheaply she fell for this small boy because of money.
I smiled and looked away. Mary wasn't even bothered about them, she was busy taking off her boot.
The boys finished and bowed in front of me before they all left.
I shut the door and went to check out the drinks they brought. Some of them looked okay. I took a scotch and turned to Mary to ask her if she would love to add scotch to the whiskey she had earlier when I saw her taking off her short. She had taken off her top already. My jaw dropped, I stood motionless looking with the bottle in my hand.
She was now in a pink g.string smiling at me.
" what were you saying? " she asked flirticiously.
I closed my mouth and moved to her with the bottle, sat beside her and opened the drink, poured a large quantity in my mouth from the bottle and when I dropped it, she took the bottle from me and did same, then handed it back to me.
I was beginning to get hot in the cold airconditioner. That actually wasnt my first time of bedding a girl, in fact, I had bedded all kinds of ladies from all race and ages, even transsexuals. But this Mary made me felt like a virgin. Maybe because she looked a typical African, maybe because of her small fragile stature and vulnerable innocence that contradicts her flirtatious boldness, maybe it was her smile, her beauty, her youth, I just couldn't place my hands on it, but it got me pretty bad..
She was looking at me with a flirty smile biting her lower lip. I took another long gulp, then she took the bottle from my mouth and threw it in her mouth, drank for awhile , handed it to me with her bold eyes on my face.
Mary: come and take me, what are you waiting for?
I dropped the bottle and moved closer to her. She was still smiling and looking at me. Then she moved her hands behind her on the bed supporting her weight. I leaned closer and kissed her neck, she tilted her head to the right so I could gain access on her neck. I kissed her with my tongue brushing on her neck and she let out a little moan. I went up to under her ear, put her earlope in my mouth and sucked it. She moaned a little louder and moved her ears to me.
Mary: kiss my neck.
I left her ear to her neck kissing and licking.
Mary: bite it. Oh yes! Bite it! Oh I love it!
I kissed and nibbled. Then she dropped her back on the bed while I laid on top of her working on the sides of her neck.
Mary: oh come on, kiss me. I don't care if you're a client, kiss me!
She didn't make any move to kiss me while she was thinking this, she only moved her hands passionately on my head and back with her eyes closed. I moved from her neck to her lips. She accepted my lips hungrily and we kissed passionately.
Mary: take my tongue, yes, kiss me like that.
I french kissed her, sucking her tongue, upper and lower lips as she took mine and fed me hers simultaneously. She was such an experienced kisser.
Then she turned her face away breathing heavily as she moaned in her throat.
Mary: my neck. Kiss my neck.
I went to her neck on both sides as she moaned and crossed her legs around my waist and hands digging into my back from my shirt she was squeezing hard.
Mary: ears! Ears!
I went to her ears, sucking her earlopes, dipping my tongue in and around it. She cried out louder. After a while she said in her thought.
Mary: oh grab my boobs and suck my nipples. I wish he could suck it now...they are calling for a suck
I kissed her down to her breasts, grabbed them gently and used my teeth to remove the tapes on each nipple, then began sucking, nibbling each and handling her breasts. Then packed the breasts together and put the two nipples in my mouth simultaneously, nibbling and sucking.
Mary: harder! Harder! Oh stop! too hard! Yes, better! Oh you're killing me. You're just in my head. My cunt is calling for a suck. Take all the money and give me a suck. I will pay for it! I wish he would hear my thoughts and suck me!
I kissed down from her breast to her to her pubic area. Kissed around it. Slowly used my teeth to pull down her panties kissing her V shaped region as I went down.
Mary: is he going to do what I think he's planning? Please do! I will give you the best Bleep ever! I'll die in your hands if you do!
I patted her legs and slowly began with her clitoris...( CONTACT ME ON WHATSAPP 08138943767 FOR YOUR COPY OF SEXUAL HEALING TO LEARN HOW TO PLEASE A WOMAN)
She cried out loud as I pounded her. She had ripped my expensive lacoste shirt earlier, and now boring holes in my chest with her fingers and hitting me while she moaned in the sexiest tone I had ever heard. I knew where to thrust and how to target the g spot which made her cum faster than I did. She had squirted twice and I came once. This was my second round and in no longer time she had her third, it was explosive;.it splashed on me like a burst tap. She pushed herself off me shaking on her side with her legs together and her face on the bed like one convulsing.
We finished and she was breathing heavily. She kept looking at me ceaselessly.
" what?". I asked.
" are you a psychic?" She asked still breathing.
" how do you mean? " I asked.
" you were in my head all the way. Like you heard everything I wanted you to do ". It's strange.
" that's because I'm good in bed". I said smiling.
After she had recovered, she turned to me looking at my sleeping dick, then to my face. She slowly moved up to my chest, kissed my nipples and sucked them. I closed my eyes receiving it. She moved up to my lips, kissed me tenderly...( Learn more on how to satisfy a man and the best sex positions for all penis and vaginal sizes in the book SEXUAL HEALING)
After another round of sex which she gave me one of the best sex I had ever had, after giving her best to satisfy me she really blew my mind. She laid her head on my chest kissing my cheek at intervals.
" that was awesome!" I said.
She smiled and heard her phone vibrating. She ignored it and I reminded her of the driver.
"oh, that's true!" She said and hurried to get the phone. " wow!" She exclaimed.
" what?". I asked sitting up.
" 52 missed calls!" She said looking at her phone's screen, " I think the driver. Take!". handing the phone to me.
" hello". I said hastily.
" who are you?" A gentle familiar voice asked.
" who?". I asked baffled at his question.
" give the phone to my girlfriend if you don't want your entire generation to be wiped out!". The gentle voiced bellowed.
I handed the phone to Mary.
" who?". She asked.
" some guy". I said and grabbed the bottle of scotch.
" hello?"
Mary: oh my god! Jude! I did not check the SIM the call came through, I got carried away! This boy again! Please I can't take this call now!
" hey look! I'm busy! I will call you back later!". She said and hung up.
Mary: I know he wants money that's why he's calling. I don't know what he does with his money. Everytime, he's broke and he works! Look at this guy, gentle, knows how to handle a lady and way finer. Please oh, I don't want oh.
I had been looking at her as she stared at the phone quietly.
" is everything okay?" I asked.
My words startled her. She smiled and said. " oh. Yes! He's no one you should worry yourself about".
" really?" I asked. " coz he sounded pretty mean on the phone".
She smiled nervously. " no! He's harmless". Then she turned to the drink in my hand. " please!".
I handed it to her and moved to the bathroom to take a leak. I looked down and saw the white car packed at the parking lot. It then occurred to me that the familiarity in that voice was the drivers. I quckly rushed to the room and asked for her phone, she handed it to me absent mindedly, I went to the bathroom to crosscheck the last received number and the drivers number, they were not the same. I wanted to return the phone when one thought told me to dail the last called number, I hesitated, then yielded just to satisfy my curiosity. So I dialed the last recieved number using Mary's main SIM and looked down from the window. Someone standing beside the driver handed a phone to him.
" hello?"
The voice was same with the driver's. I slowly turned to Mary who was coming to meet me the in bathroom.
12 Likes 2 Shares
Re: My Madam And I (part Two) by BentleyJnr: 1:48pm On Feb 07
Omo, trouble don shele be dat oo
Re: My Madam And I (part Two) by iamgprince(

m

): 2:22pm On Feb 07
thanks for the update
Re: My Madam And I (part Two) by Zotty: 5:25pm On Feb 07
Dalu nwoke More update
2 Likes 1 Share
Re: My Madam And I (part Two) by topher052: 8:33am On Feb 08
EPISODE 18

I droped the call, she moved passed me to the shower, turned it on and began working lather on her body.
" the driver is around". I said leaning on the bathroom door.
she turned to me with lather on her face. " you said what?"
" the driver is around!" I repeated, a little bit louder.
" okay. I'll be out soon". She said and moved closer to me and pulled me into the shower giggling. She embraced and wanted to kiss me. I turned away.
" the driver was the one calling you". I said showing the phone to her.
She paused, looked at me startlingly. " what do you mean?"
" go to the window, you will see a white car parked over there". I said pointing to the window.
She slowly moved to the window and peeped.
Mary: god! What is he...he's the driver? god!
She slowly turned to me and was fidgeting. I moved to her and embraced her.
" it's okay. I know you're working. Does he know you do this job?". I asked.
she nodded her head pitifully. I heaved and looked down at the guy waiting, It was already getting dark. I turned to her.
"Alright, I'll pay you off now, 80 grand you say?". I asked.
Mary: its not about the money! I want you!
She slowly nodded.
" I'm not a bad guy. That young man is a hustler, I know what he goes through everyday on the road. Do you know he was robbed recently?".
The look on her face told me she wasn't aware. I left her in the shower and went to get dressed.
She slowly came out of the bathroom looking pathetic. She grabbed the bedsheet, coverd her unclothedness with it and sat on the bed looking at me getting dressed.
I turned to her pretty face and almost changed my mind then remembered the young man waiting for me downstairs. I took out my wallet and dropped on the bed an equivalent to 100, 000 in local currency. She looked at the money with contempt and slowly picked up her .underwear and slide into it, wore her blouse without the tapes on her nipples, then her boot and stood up looking at me.
Mary: Tell him you want to see him again. Swallow your pride Mary!
" let me have your number. when I get a phone I'll give you a call, strictly business!" I said to compensate her hurt.
She smiled and looked around in the room for a pen, when she couldn't find one, she took her hair clip and wrote her number on a table .
" that's someone's furniture!". I cried out.
She ignored me, and when she was done, she said. " I wrote it backwards. The last number is the first digit"
I moved to see the damage she had done and discovered it wasn't much. She wrote in the edge of the table, on a tiny part, almost not noticeable.
"I'll be going now". She said and walked to the bed, took the money like it was some change, shoved it in her back pocket and walked out.
I just handed her a hundred grand and she took it like it's nothing. Well, it's not money to me, but It is to her. I shrugged at poverty and shut my door.
Downstairs, it was already dark. The driver was so happy to see me, he opened the backseat door quickly for me.
" sir, I have been calling that number for an hour now. I thought perhaps you left without me. I said,' I'll wait here until you return!' ". He said without any sign of anger.
" I'm very sorry. The lady I used her phone left, so I couldn't call you back". I tried to sound as normal as possible.
" no problem sir". He said smiling. " where are we headed sir?".
I stood at the door he opened and moved to the front seat. He looked at me puzzled and ran to the driver side. I was already seated and adjusting the seatbelt.
Driver: ha! He doesn't want to stay in the car owners seat. He must be a real guy.
" where are we going sir?"
" just take anywhere wé can bave fun!". I said with a slight excitement in my tone.
Driver: we? Wow! This is going to be good. Where will I take him to ooooh....let me see, let me see...where oooh...okay! Palmgroove!
He engaged the engine and we were off.
The place was very busy with loud music. We met two bouncers at the small gate checking a long queue of people on foot. They allowed us in, maybe because we were driving. I thought we were done with bouncers but met four heavily built guys in black t shirt, black jean pushing some peoples back. I began to wonder what was in that place we were going through the stress for.
It got to our turn, the driver went to whisper something in one of the bouncers ear pointing at me. The bouncer then asked us in.
Inside was overly crowded and noisy. I had never seen so many black skin in a place without one single white. It looked like an outdoor drinking lounge; tables and chairs clustered with mostly overfed men and their girlfriends or overfed wives with beer, plates of fish and barbecue on most of the tables . A stage where a young man was singing while his female dancers partly nude shaking their butts to his music. Waiters in uniform were busy attending to guest, bouncers mounted on different post looking determined to unleash mayhem on any miscreant.
I looked for a seat, the whole place was filled up. I wondered why the driver brought me there, but funny enough the young man was so excited, looking around joyfully.
I called a waiter and asked for a seat, she just nodeed and hurriedly attended to a bulky man beckoning her over yelling angrily in front.
The driver saw what happened and pulled me to a vacant table with half drank bottle of beer, an empty soft drink bottle and half eaten fish barbecue on it and asked the people beside us if anyone was there, they just shrugged and mind their business. He took the free seat beside me nodding his head to the song and stretching his neck to get a clearer view of the topless man with chains on his neck singing. Then he turned to me.
" this is the happening place in town! If you come to this town without visiting here, you missed!". He yelled in my ear due to the loud music buzzing from a huge speaker behind me.
I looked around at the very noisy people and place; some were dancing on their tables, some were nodding their heads and drinking from a bottle or glass cup. I noticed some guys at a far end seated at an executive chair and table popping cheap champaign and priding about it with some cheap girls with them smoking and laughing.
" who are those guys?". I asked the driver.
" oh, they're in the VIP section ". The driver said casually and held a waitress' hand saying something to her.
She moved to where I was with à pad on her hand, bent over and shouted. " what can I get you sir!"
" take us to the VIP!" I screamed in her ear.
" you said?". She asked leaning closer to my mouth.
",take us to the VIP!" I repeated.
She looked and assessed me, then nodded. Turned and called a young man, but he was rushing off and didn't hear her. She turned to me and motioned with her mouth and hand. " excuse me". I nodded.
The driver turned to me and shouted in my ear. " that guy singing is a celebrity! He's a big star in this town!".
Someone from behind held my seat and said to me arrogantly. " will you get up from my chair!".
I slowly turned to the heavily built man with huge potbelly looking down at me in his brown brocade. I said politely to him.
" sir, no one was here when I came here. Ask these fellows". I said pointing to the people we asked earlier.Funny enough they turned their faces away like they didn't know what I was talking about.
The man pulled me up from the seat holding me by my collar, the driver swiftly removed his hands from me and faced him.
" what is wrong with you! Don't allow your fat tummy deceive you oh, I'll disgrace you here!". The driver yelled, standing few inches away from the man's face.
I held the drivers hand and pulled him away to avert trouble. The driver turned to me ranting his disgust about the man's oppression, when suddenly, the man pushed him so hard from behind he fell over the table shattering the bottles on it.
I stood speechless feeling embarrassed, afraid that they will soon throw us out. The fat man picked up a plastic chair and hit me on my back so hard the chair broke. I knelt on a knee in pain stretching my hands to touch the spot. And slowly turn to him in anger, I wanted to attack before the driver appeared from nowhere and clapped two bottles on the man's ears simultaneously, then began stabbing him continuously with the broken part of the bottles. I had to pull him away from the man so he doesn't ending killing someone. The place had scattered by the time, everyone moved away from that section, tables and chairs turned over, ladies shouting and the sound of music still buzzing.
I spotted two bouncers coming towards us, quickly, I pulled the driver by the hand and we ran off.
Outside at the parking lot I was surprised it felt like fun to me. I really liked how the driver dealt with the man. I was laughing heavily. The driver was still in shock and trying to catch his breath.
" you would have killed that guy!". I said after catching my breath.
He wasn't laughing, instead he seem scared.
" what is it?". I asked adjusting to the drivers mood.
" I'll tell you in the car. Can we go please?". The driver said frighteningly and hurried into the car.
His behavior made me scared. I also joined in the car looking around if we were being followed and he drove off.
" what is it?" I asked.
" that's Otodu's boss! i didnt recognize him until I spotted one of his boys rushing towards us. Sir, this is trouble!".
Driver: yes! I have found an office. You think anything is free in this town?
I heard his thought and was relieved, at least he was fooling around, but I knew I had to play along so he doesn't set me up or worse.
" so what do we do? ". I asked with concern in my tone.
The driver pulled over by the side of the road and began crying. Wow, he was a good actor, I was learning the ways of my people. He cried so well you would think it was true.
15 Likes 3 Shares
Re: My Madam And I (part Two) by pu7pl3(

m

): 8:46am On Feb 08
Lmao
this mind reading power is really dope sha o
2 Likes 2 Shares
Re: My Madam And I (part Two) by iListen(

f

): 10:13am On Feb 08
Lol @the driver's acting skill
Re: My Madam And I (part Two) by jenifer007: 10:31am On Feb 08
Funny update.....well done topher
Re: My Madam And I (part Two) by greatme2good(

f

): 1:01pm On Feb 08
Oh Lord my God, give me this gift of mind reading Amen. As it is now, before you rob him, he will even know. Chai!
Maybe the driver arranged with the potbelly man sef coz his reaction to that simple issue was quite overblown .
1 Like 1 Share
Re: My Madam And I (part Two) by Zotty: 1:04pm On Feb 08
Well-done sir
1 Like 1 Share
Re: My Madam And I (part Two) by meneski(

m

): 1:27pm On Feb 08
am so so loving dis video. Aswear
Re: My Madam And I (part Two) by EMPEROR48: 6:57pm On Feb 08
I keep longing for update this story is making me be more alert about things of life and love in general... Thanks bro we gat your back.
2 Likes 1 Share
Re: My Madam And I (part Two) by greatme2good(

f

): 10:42pm On Feb 08
meneski:
am so so loving dis video. Aswear
Me I have it in Arabic
1 Like 1 Share
Re: My Madam And I (part Two) by extremelygolden: 12:48am On Feb 09
I can only say "waoh" to this update.

You sure know how to keep me on my toes, Topher052.
1 Like 1 Share