Travel / Re: Trailer Crushes 10 School Children In Lagos (Photos) by InsideOjodu(

f

): 4:21pm On Dec 07, 2021
Avoid that route. They've started looting cars and shops along the route
Kosiso12:
BREAKING!!! Trailer Crushes 10 School Children In Lagos (Happening Now) | #IgbereTV

By Wisdom Nwedene

There is currently tension in Ojodu Axis of Lagos State after a trailer crushed 10 children of Junior Grammar School Ojodu.

According to an eyewitness who spoke with IGBERE TV, the truck driver ran into the school children that were coming back from school and killed about 10.

As at the time of filing this report, about two trucks have been destroyed by other protesting teenagers over the ugly incident.

Source : https://igberetvnews.com/1408253/breaking-trailer-crushes-10-school-children-lagos-state-photos/
Business / Home Business Ideas You Can Try During COVID-19 by InsideOjodu(

f

): 4:07pm On Mar 20, 2020
It's not a good time for business, especially in the startup department. Many brick and mortar stores have to close down due to this fiasco, or they are not getting any business due to the reasonable fear of the virus spreading. If you were planning on making your own business, or you have one, you may be putting yours on halt for now.
With that said, the work from home business is booming, be it employee or entrepreneur. The idea of working from home has been rising in popularity in the past few years due to more people having the equipment to work from home, and with COVID-19, that number is going to increase.
Here are some ways you can start a business and make some money.
Selling A Service You Have
Right now, it's time to showcase your talents. If you are good at creating and printing fliers, then you may be able to benefit your community who needs them. Those who are talented at writing could use their skills to create content for the Web or their community. Creating art and entertainment at this time can benefit quite a few people as well.
If you have a skill, there's someone on the Internet who will pay good money for it. It's important that you don't sell yourself short, but also make sure your prices are fair.
Source:
https://www.entrepreneurshipsecret.com/corona-virus-home-business-ideas/
Career / The Highest Paying Careers Of The 21st Century by InsideOjodu(

f

): 10:01pm On Oct 31, 2019
Now that the economy is booming, there has never been a better time to starting a great career. People are making more money than ever. The key is to know the best types of jobs to pursue.
No matter if you're just starting school, or simply looking for a change of direction, there's plenty of opportunity for anyone with the right education and the ambition to make your dreams come true.
The article takes a look at the highest paying careers currently available on the job market. So keep reading to find the right career to take your lifestyle to the next level.
Nurse Anesthetists, Petroleum Engineers
Continue reading:
The Highest Paying Careers of the 21st Century
Travel / 6+ Reasons You Must Have A Travel Insurance Before Taking Off by InsideOjodu(

f

): 9:50am On Aug 11, 2019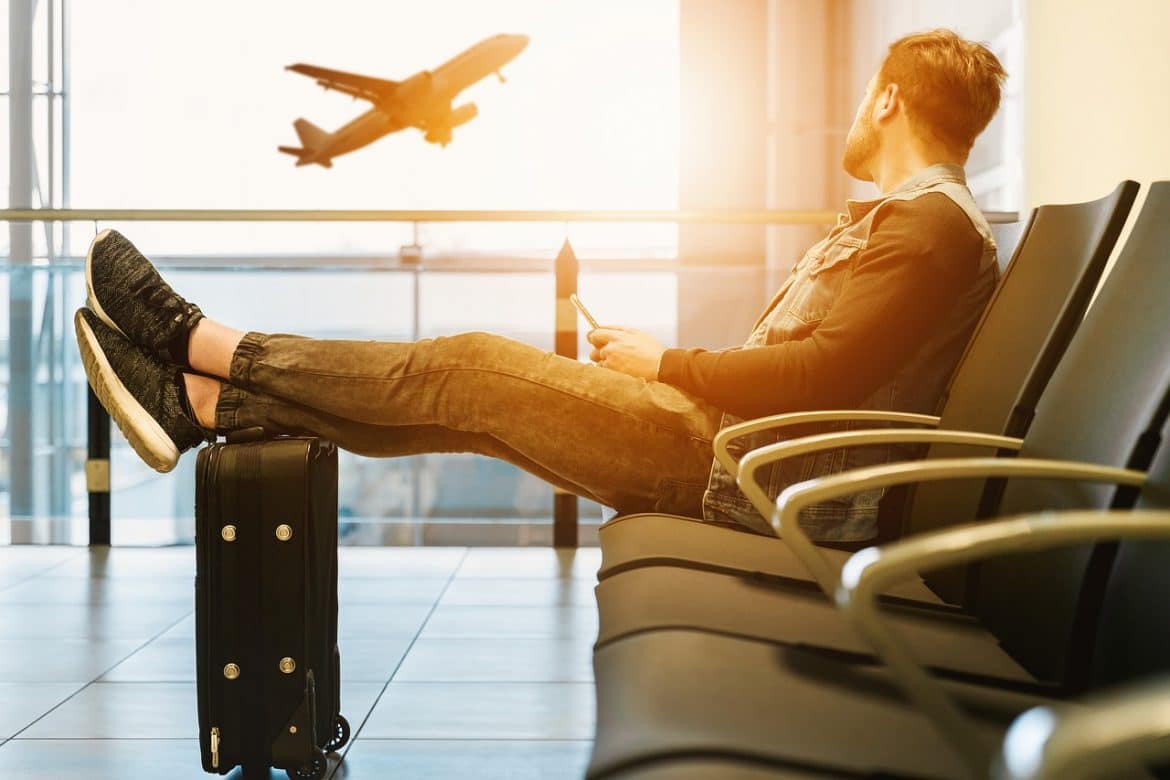 Unexpected things happen, and that is
what insurance is
out to tackle and protect against. Accidents happen to people just seated and resting at home, let alone to people travelling by road, rail, sea and by air.
Accidents leave people injured, incapacitated and even dead – and it could lead to loss of jobs and total destabilization of life and family purposes. But apart from these dire cases, the following are reasons why you must have
travel insurance
before setting out on your trip:
1. Lost luggage
Cases of lost luggage are common with air flights and departures, and this could cost you great losses if your travel documents and personal effects get lost or stolen at the airport or in the course of your trip.
Misplacing or getting your luggage stolen can cause great inconveniences and make your trip very unpleasant and nearly useless, but with travel insurance in place, you could get reimbursed for your losses and have your luggage effects restored depending on the type of travel insurance policy you have in place.
2. Stolen money
With thieves and miscreants stalking travellers at airports and departure lounges, you may have your wallet stolen with your cash and credit cards.
Although experts warn that you must desist from carrying heavy cash on your person when travelling, loss of wallets could greatly hamper your trip most especially if it happens while over in a foreign country. But with travel
insurance
, you will be bailed out in no time.
Source:
https://www.insuranceparrot.com/travel-insurance/
....
Family / High Conflict Relationship: A Gusty Pathway To Aggravated Domestic Violence by InsideOjodu(

f

): 12:51pm On Jun 23, 2019
This is the third and the last part of the write-up on
dysfunctional marriage and family
.
Inasmuch as my wife and I are not apostles of divorce and separation, it becomes very apparent that "while the theoretical and empirical case for marriage having a beneficial impact on men, women, and children may be strong, surely in some cases spouses and children are better off without one parent in the home. For example, a woman and children may be better off without the father when the father is violent or when the marriage is high conflict (In "Until Death Do You Part: The Effects of Unilateral Divorce on Spousal Homicides," Economic Inquiry 41 (2003): 163–183, T. S. Dee).
At this point, I will be upfront to say that high conflict marriage relationships have completely escalated the perpetration of domestic violence, thereby leading to emotional trauma, damages to children, injury, and death. For instance, a recent study has found out that "homicides by intimate partners are increasing, driven primarily by gun violence after almost four decades of decline. The number of victims rose to 2,237 in 2017, a 19 percent increase from the 1,875 killed in 2014" (Holson, 2019, Par. 1).
Full article:
https://www.mericantimes.com/high-conflict-relationship/
Education / Re: Facebook Nursery & Primary School (Picture) by InsideOjodu(

f

): 9:30pm On Mar 12, 2019
Ranks007:
Nursery School Named After Facebook

Whats your take on this guys?

I think it sounds a little weird!!
Nairaland / General / Residents Of Ojodu LCDA, Lagos Demand Prepaid Meter, In A Peaceful Protest by InsideOjodu(

f

): 3:27am On Jan 23, 2019
Communities of Oke-ira, Aguda and Ogba residents took to a peaceful protest yesterday to show their displeased against Ikeja Electric due to the outrageous estimated billing system given to them regularly.
Some of their grievances was shown on different placards each residents were carry with inscriptions like: 'Crazy bill is killing give us Prepaid Meter', 'We demand for Prepaid Meter' 'We say no to crazy bills' 'NERC and Authorities come to our rescue', 'NEPA bill is more than house rent'.
The residents explained that if nothing is done to their case they will be left with no option than to charge the company to court.
Speaking at the protest, the Leader of residents, Mr. Osilaja Olaere is of the opinion that the electric company has intentionally refused to give the community prepaid metres.
Source:
https://www.insideojodu.com/residents-of-ojodu-lcda-lagos-demand-prepaid-meter-in-a-peaceful-protest/