Politics / Deputy Governor Philip Shaibu Denies Plan To Dump PDP by whisperNaija(

m

): 11:55am On Sep 13
The Deputy Governor of Edo State Philip Shaibu has denied reports that he is plotting to dump the Peoples Democratic Party (PDP).
Reports had emerged on Monday claiming the deputy governor has perfected plans to dump the ruling party.
According to Vanguard, marathon meetings were held outside the country last week between the Edo Deputy Governor and some party bigwigs in the country ahead of his planned defection.
A source told the newspaper that: "Philip Shaibu is one man I admire as a political tactician and Maradona in the Edo political space. Quitting PDP may frustrate the developmental plans of the Obaseki's administration due to his nuts and bolts experience as a voracious student of politics, as well as his sterling track record and pedigree as a fearless and charismatic lawmaker."
According to the source, there are strong indications that the Deputy Governor may not join any other political party immediately after quitting the PDP.
But speaking to NaijaNews, the Chief Press Secretary (CPS) to the Deputy Governor, Comrade Ebomhiana Musa, denied the report.
While admitting that Philip Shaibu travelled abroad for his vacation, Musa said his principal only spent time with his family.
According to him, the reports of his defection were only the figment of the authors imagination.
He also denied reports that the Deputy Governor has a rift with Governor Godwin Obaseki over any matter concerning the running of the state.
SOURCE: https://www.naijanews.com/2021/09/13/just-in-deputy-governor-philip-shaibu-denies-plan-to-dump-pdp/?
Nairaland / General / Supreme Court Affirms Buni, Others As APC Caretaker Committee by whisperNaija(

m

): 11:21am On Aug 05
The Supreme Court has affirmed the appointment of the Governor of Yobe State, Mai Mala Buni, as Chairman of the All Progressives Congress (APC) Careraker-National Convention Planning Committee.
A seven-man panel of the apex court headed Justice Emmanuel Agim, in its verdict, held that Buni's position in the ruling party was not contrary to the provision of Section 183 of the 1999 Constitution because it is on a temporary basis which is not akin to Executive office or paid employment as envisaged by Section.
Controversies and perceived misinterpretations of the judgement over Governor Buni's headship of the APC have trailed the recently delivered Supreme Court judgement affirming Governor Rotimi Akeredolu's second term victory wherein his nomination under the party's Caretaker Committee was challenged.
Naija News reports that extracts from the certified true copy of the judgement in the case against Akeredolu's re-election, which was made available to journalists in Abuja on Thursday by the Legal Adviser of the APC, Prof. Tahir Mamman, quoted the apex court as saying that the Committee headed by Buni "is on firm ground to proceed with its mandate as given by the National Executive Committee of the APC."
It reads in part: "The law is and still remain that the provisions that govern sponsorship and nomination of candidates in an election are: Sections 31 and 87 of the Electoral Act, 2010 as amended.
"That there is no provisions in the Electoral Act prescribing any form for forwarding or submission of the sponsored candidate of a political party in an election.
"Sections 177 and 182 of the CFRN which make provisions for qualifications and disqualification of candidates for Governorship election are exhaustive and leave no room for any addition.
"That no other Law/Act can be relied upon to disqualify a candidate in an election save for the provisions of Section 182 of the CFRN.
"That non-compliance with INEC directives (regulations, guidelines or manuals) for the purpose of election, but which is not contrary to the provisions of the Electoral Act shall not of itself be a ground in an election petition.
"Paragraph 17 (a) of the First Supplementary to Regulations and Guidelines for the Conduct of Elections cannot be relied upon as a ground to question the return of a candidate in an election.
"That sponsorship of a candidate in an election is that of the party and not the individual Officer of the party forwarding the name of the candidate.
"That the National Executive Committee (NEC) of the party is empowered to create, elect and appoint Committees (including the instant CECPC) or any other committee it may deem necessary to act in any capacity.
"On the strength of all the above position of the Supreme Court in the instant case and other earlier decided cases cited in support, it is our opinion that the Caretaker and Extraordinary Convention Planning Committee (CECPC) headed by Governor Mai Mala Buni is on firm ground to proceed with its mandate as given by the National Executive Committee of the APC."
SOURCE: https://www.naijanews.com/2021/08/05/supreme-court-affirms-buni-others-as-apc-caretaker-committee/
Nairaland / General / Abuja Youth Block Expressway Over Unclaimed Corpse Under Nyanya Bridge by whisperNaija(

m

): 10:16pm On Aug 04
Scores of youth in the nation's capital, on Wednesday, mounted a blockade on the ever-busy Abuja-Keffi highway to compel the Federal Capital Territory Administration to quickly evacuate the decomposing body of an unidentified man found under the popular Nyanya bridge.
NaijaNews reports that the youths formed a human blockade on the Nyanya stretch of the road; thereby obstructing the free flow of traffic for several hours.
The protesters, who wielded heavy tree branches, expressed frustration over the alleged non-chalance of the authorities to take responsibility for evacuating the decaying corpse from the area.
A male protester, who did not give his name, said "We will continue to stay on the road. This is the nation's capital, where the authorities are expected to be more proactive with matters like this, considering the health and environmental hazards that can result from this situation. But nothing is happening here.
"So, we came out to appeal to the Government to do the needful. This corpse must be evacuated now."
Meanwhile, some motorist accused some of the protesters of harassment.
READ ALSO Unknown Man Steals 3 Month Old Child From Mother's Bedroom In Imo
Speaking to our correspondent, one of the drivers, Salamatu Garba, said "The protest is for our good, but some boys are using it as an opportunity to harass and intimidate drivers."
Another driver, who did want his name mentioned, said, "Today, six youths almost broke my windscreen, because I sort an alternative route. We don't like that. But for the protest for government to evacuate the dead man's body, we support that one. It is a good move."
The angry youths resisted some security operatives who stormed the area to restore normalcy.
Meanwhile, the circumstances behind the death of the young man was not clear, but it was gathered that under the Nyanya bridge has been a den of criminal fueling speculation that the deceased may have been robbed before being killed.
After several hours of blockade the corpse was later evacuated to Gudu cemetery for burial by officials of the Federal Capital Territory FCT Administration.
Shortly thereafter, the FCT Police Command Spokesperson, ASP Mariam Yusuf, said a discreet investigation has been launched to ascertain the circumstances under which the man died.
https://www.youtube.com/watch?v=Md3nro2zr6M
Source: https://www.naijanews.com/2021/08/04/abuja-youth-block-expressway-over-unclaimed-corpse-under-nyanya-bridge/
Politics / Re: Nigerians Storm NASS To Protest Removal Of Electronic Votes Transmission in Bill by whisperNaija(

m

): 12:12pm On Jul 06
They've neglected all the promises that got them the seat of power. Lying party.
21 Likes 1 Share
Business / Re: Meet The Ceo Of Nigeria's Most Technologically Advanced Road Transport Company by whisperNaija(

m

): 11:19am On Jun 23
This young man has shown that we are not too young to do exploits.
Politics / Re: Existing Tinted Car Permits, Spy Number Plates Remain Valid – IGP by whisperNaija(

m

): 2:29pm On Jun 09
Chai...IGP just spoil the chop of police officers...
Politics / Re: "See You In Court" – IBB's Spokesman, Afegbua Reacts To Expulsion From PDP by whisperNaija(

m

): 10:17pm On May 22
Afegbua ma mole just like Ali Modu was a mole then
9 Likes 2 Shares
Politics / Re: "Rescue" Of Kidnapped Forestry Students In Kaduna After Battle (Video) by whisperNaija(

m

): 3:28pm On May 07
Ice cream. Bobo
2 Likes
Nairaland / General / Oshiomhole Retracts Defaming Comments Against Ortom, Apologises by whisperNaija(

m

): 6:48pm On Mar 18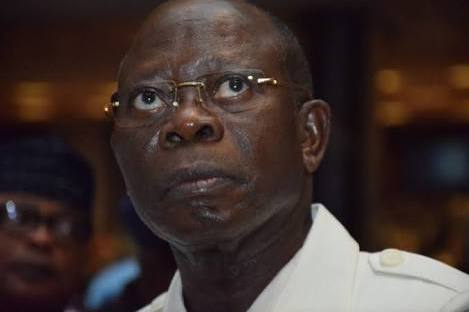 The former National Chairman of the All Progressives Congress, Adams Oshiomhole, has retracted his defaming comments against the Governor of Benue State, Samuel Ortom in 2018.
The former Governor of Edo State noted that he acted based on information he had but has discovered that the information is false and baseless.
Recall that Governor Ortom who was not pleased with the statement of Oshiomhole had dragged him to court over the embarrassing and defaming comments.
Oshiomhole while speaking on Thursday described the Peoples Democratic Party Governor as a dear friend and brother with whom he had shared so much in common, including mutual respect.
The former APC Chairman while referring to a press conference he had on the 27th of July, 2018 at the National Headquarters of the APC, where he spoke on the defection of Ortom said, "I made certain comments about Dr Ortom based on the information I have since found to be false and baseless."
"Ortom felt embarrassed, defamed and deeply aggrieved by the comments I made at the said press conference, culminating in litigation."
"That politics aside, Governor Samuel Ortom is a dear friend and brother with whom I have shared so much in common, including mutual respect."
"As former colleagues and one time members of the Nigerian Governors' forum and most importantly as someone whom I am just a phone call away from, any ridicule, embarrassment, spite and insult caused, Dr Samuel Ortom is regretted."
"Owing to the relationship we share and in the larger interest of peace, harmony and brotherliness, I believe a complete retraction of my comments made on 27th July 2018, and which Dr Samuel Ortom found offensive is proper and necessary."
"In view of all the above, I hereby retract the comments made during the press conference on 27th July 2018, as it relates to Dr Samuel Ortom."
Source: https://www.naijanews.com/2021/03/18/oshiomhole-retracts-defaming-comments-against-ortom-apologises/
Politics / Re: ACF Asks Union To Lift Ban On South-bound Food by whisperNaija(

m

): 9:54am On Mar 03
It's interesting how the south has remained calm throughout this issue. Na North dey ban, na North dey cry.
50 Likes 2 Shares
Politics / Re: Nigeria Resumes Petrol Import From China by whisperNaija(

m

): 5:55am On Dec 04, 2020
What don't we import and from China?
12 Likes 2 Shares
Jobs/Vacancies / Vacancies At Naija News ... We Are Hiring! by whisperNaija(

m

): 3:43pm On Dec 01, 2020
Naija News, a reputable news media company in Nigeria seeking competent individuals to fill the roles listed below: <!--NoAds-->

1. Role: News/Content Writers

Job Description:

We are looking for specialized writers for news, political, historical stories, election results, among other contents.

Responsibilities:

Create factual stories from data, interviews, public records, or other journalists and reporters.
Use your strong writing and organizational skills to harmonize information from various sources into a coherent and interesting story.
Research and write stories from an unbiased point of view.
Keep track of breaking stories for news writing and publication.
Create stories that would spur an interest in readers.

Requirements:

Candidates must:

Possess a Bachelor's degree in either Journalism, Mass Communications or related fields.
Have a minimum of one year of online journalism experience.
Be knowledgeable in libel laws and ethical foundations of journalism.
Be proficient in current and emerging newsgathering method.
Possess interest in local, national and world news with the ability to work under pressure and meet deadlines.
Be comfortable speaking with politicians, government workers, business owners and citizens.
Must be able to take direction from the editor and creatively find unique angle to stories.
Possess the ability to work in a flexible schedule including nights, weekends and holidays.

2. Role: Business Reporter

Job Description:

We are looking for an enthusiastic and thorough business reporter that can analyze raw and comprehensible data for our audience.

Responsibilities: [/b]The finance correspondent will report news and writing features on the financial sector.

[b]Requirements: Relevant journalism experience, with strong analytical, creative and organisational skills. Candidate must possess proficiency in modern, digital journalism. Experience as a business editor in a mainstream newspaper is a significant advantage. The successful candidate will be based in Lagos

3. Role: Sports Reporter

Responsibilities:
The correspondent will be based in Lagos and shall report local and international sport, particularly football.

Requirements:

Journalism experience with hands-on skills in New Media.
Reportorial and writing skills are essential.
A good knowledge of international sport is an added advantage.

<em>To apply for these roles, please send a cover letter, resume and 3-5 samples of your work to jobs@naijanews.com</em>

All applicants must have access to a computer, internet, and a reliable power supply.
Politics / Re: Babatunde Fowler Returns To EFCC Over ₦9.2bn Reportedly Linked To His Account by whisperNaija(

m

): 2:47am On Nov 17, 2020
May God save us from Fowler's snare...
6 Likes
Nairaland / General / #endsars: Why Is Nigeria Mainstream Media Afraid Of Reporting The Protests by whisperNaija(

m

): 11:16am On Oct 09, 2020
Thousands of youth have taken to the streets across Nigeria from Lagos to Abuja, Benin City, Ilorin and many other places to protest police brutality and demand a ban on the Special Anti Robbery Squad (SARS).
SARS is a unit of the Nigerian Police headed by Deputy Inspector General of Police Anthony Ogbizi under the Force Criminal Investigation and Intelligence Department.
The SARS is meant to protest the citizenry against robbery, unfortunately, this dreaded unit of the Nigeria Police force has been involved in more acts of extortion, torture, framing and blackmail since 2012 than they've curbed robbery which is their primary assignment
Since the protest started, the major TV channels and Newspapers in Nigeria boycotted the biggest protests in recent years in Nigeria.

Ironically these media houses are quick to report international unrests like the Black Lives Matter protest in the faraway United States.
The youth protest has only been able to gain some attention mainly through social media engagement and reports on some online websites, including Naija News.
Entertainers including Folarin "Falz" Falana, Douglas "Runtown" Agu, Tiwatope Savage and Debo Adebowale among others have been in the forefront of the protest calling for the scrapping of the Special Anti-Robbery Squad unit in of the Nigerian Police.
All National TV networks in Nigeria including Channels TV, AIT, TVC News and Arise TV have turned blind eyes to the grievance of the oppressed Nigerian youths.
The newspaper platforms are also not left out in the boycott, PUNCH, Vanguard, Dailytrust and many other Newspaper platforms have also decided not to give the youth a voice through their platform.
The silence of the mainstream media to the plight of the Nigerian youths is too loud, its either they are in support of the police brutality or they are afraid of the backlash from the Nigerian government.
Thousands of Nigerian youths especially students have been either harassed, brutalised or extorted or even killed by the dreaded SARS men.
In December 2016, Segun Awosanya started an online advocacy campaign to end SARS brutality in the country. Awonsanya started the online campaign with a hashtag, #EndSARS. The public responded well to the hashtag with people all over Nigeria posting their SARS experience.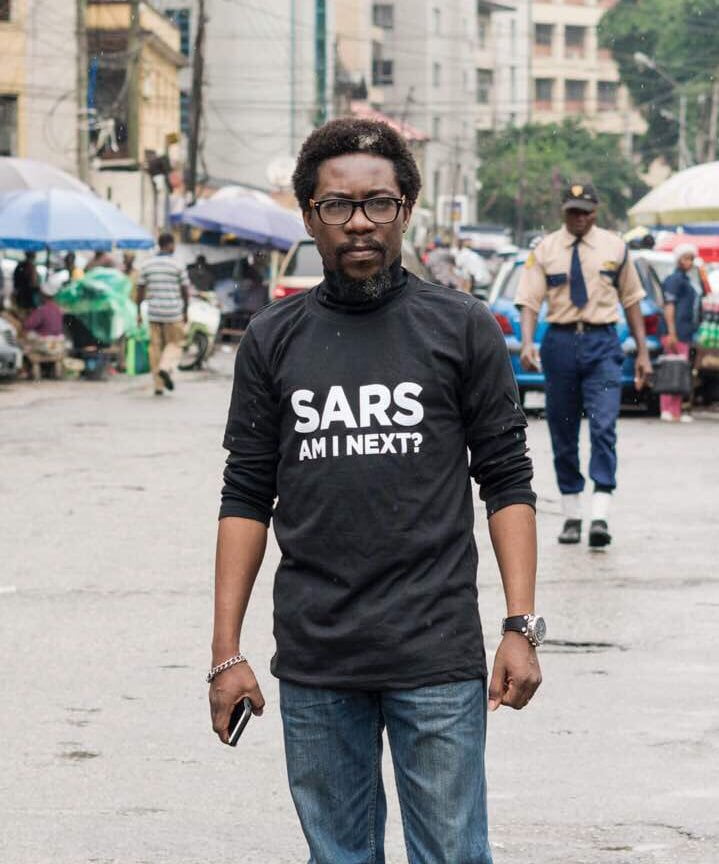 Between 2016 and now, there have been several promises by the government to reform SARS without any tangible result, instead, the killing and abuse against the Nigerian youths keep increasing.
The mainstream media owe Nigerians and the youths, in particular, the responsibility of giving them a voice at a time like this.
It is obvious beyond doubt that the EndSARS protest which started like bonfire is already growing into a wildfire and it won't stop until the demands of the Nigerian youth are met, however, history will not forget the mainstream media for turning blind eyes while it was needed the most.
SOURCE
Family / Re: Risikat Azeez-Ayegbami And Her Blue Eyes Daughters In New Photoshoot by whisperNaija(

m

): 12:56pm On Aug 11, 2020
Please where is Jumoke the bread seller?
186 Likes 3 Shares
Nairaland / General / FACT CHECK: Nigeria Does Not Have Any Covid-19 'mobile' Testing Laboratory - by whisperNaija(

m

): 7:04am On Jun 18, 2020
@NAIJANEWS.COM
As of the last check, Nigeria has over 17,000 cases of Coronavirus since the first outbreak on February 28.
Although, Nigeria is the most populated nation in Africa it is lagging behind in testing despite five weeks of lockdown.
Following the low testing rate, Nigeria Centre for Disease Control (NCDC) on April 28 said that it had increased the number of testing laboratories for coronavirus to 17 with the announcement of mobile laboratories and since then government officials and news reports are claiming that Nigeria COVID-19 mobile laboratories. But that is INCORRECT.
The first person to share wrong information about COVID-19 mobile laboratories was Ogun State deputy governor, Noimot Salako who uploaded on Twitter that her state in conjunction with 54gene and NCDC launched the first mobile laboratory in Africa to tackle coronavirus.
Regrettably, she refused to respond to questions on how she arrived at such claim. Meanwhile, a check was done and it was discovered that she LIED.
How?
Mobile laboratory is a laboratory that is either fully housed within or transported by a vehicle such as a converted bus, recreational vehicle, or tractor-trailer. Being mobile allows it to serve at different locations where there is a requirement for immediate laboratory testing.
When contacted for the appropriate definition of mobile laboratories, the Communications Specialist of the World Health Organisation (WHO), Charity Warigon, said that mobile laboratories must be ready to move between different locations. She did not say stationed in a permanent location.
"Mobile laboratories are self-contained laboratories (equipment and biosafety levels) that are transportable. The most common are the container laboratories which can be moved between different locations"
We also asked health experts if the 'shipping containers' being situated around Nigeria are qualified to be called mobile laboratories.
"No, If we are to go with what is obtainable as a standard, what we have been circulated around Nigerian states are outlet laboratories, not mobile laboratories", Salimon Olaide, the head of the laboratory at Mecure Healthcare LTD in Nigeria said. He has been a laboratory scientist for eight years.
He said because the structures can be moved does not make them mobile laboratories. "A mobile laboratory has to be ready to move at all times and not prepared to move."
"It must contain all the essentials of a laboratory needed to carry out tests. It must be safety-oriented e.g. cross ventilation, contains all biosafety measures and must be on the wheel to move as at when needed".
Findings also revealed that before Nigeria, on March 29, the East African Community (EAC) Secretariat announced the deployment of mobile laboratories and testing kits in partner States. Also, on April 9, South Africa launched 60 new mobile laboratories to boost the country's capacity to test for COVID-19. Hence, it is FALSE that Ogun State in Nigeria has the first coronavirus mobile laboratory in Africa.
A Covid-19 'Mobile' Testing Laboratory In South Africa
In addition, South Africa mobile laboratories have wheels and moveable anytime. In Morocco, mobile laboratories move from one community to another to test citizens in rural areas. In Dubai, mobile laboratories conduct COVID-19 tests for senior citizens at their homes.
This is, however, not the case in Nigeria where a container is stationed at a particular location.
We observed that NCDC in its series of tweets on laboratories never for once mentioned that the country has mobile laboratories.
Emeka Oguanuo, the spokesperson of NCDC told Africa Check that the agency is not concerned about whether the laboratories are mobile or not.

With our findings, it is wrong to say Nigeria has any Mobile laboratory.
Nairaland / General / Re: Police Free Man Who Raped 12-year-old Girl, Lobby Victims Family - Naija News by whisperNaija(

m

): 5:54pm On Jun 16, 2020
cc lalasticlala
Nairaland / General / Police Free Man Who Raped 12-year-old Girl, Lobby Victims Family - Naija News by whisperNaija(

m

): 4:26pm On Jun 16, 2020
INVESTIGATION: In Ibadan, Police Free Man Who Raped 12-year-old Girl, Lobby Victim's Family To Hands Off Matter And Get Justice From God
As Nigeria battles the fast-rising rape epidemic, a man identified as Kunle Osa, in Ibadan, Oyo State capital has been accused of raping a 12-year old primary five pupil.
According to the victim who narrated her ordeal to our correspondent, Mr Osa deflowered her and continued to have sex with her until he was caught on Sunday, May, 31.
The incident happened at Ajobo community, Ojo at Akinyele Local Government – a local government where three other cases of rape and death have been widely reported in the past few weeks.
Victim narrates painful tales
It all started three months ago when Mr Osa invited the victim to his room to help him get a soft drink. Upon the return of the girl, the alleged rapist locked his door against her, lobbied her and forced the primary five pupil into sex.
"After having sex with me, he threatened to kill me if I tell anybody. He brought something like 'juju' out. He told me to clean my eyes so that residents around won't notice. I was bittered but kept it to myself because he vowed to kill me and run away".
"I was scared of my life because he often monitored my movements. Once he sees me with two or more people, he will call me and remind me that if I mistakenly tell anyone, the reward is death", the young lady recounted.
Mr Osa did not stop after the first attempt but continues to molest her victim until they had the last sexual intercourse on the day of the last Ramadan Sallah popularly referred to as El-el-Fitri.
"The last we had was on the day of Sallah. He makes people feel like he was just caring but there was more to it. Once he called me, I must obey because of the death threat attached to the sex that has become a ritual between us."
The victim later told our correspondent that May 31 was a day of blessing for her after Mr Osa was caught while trying to rape her again. He was caught by a neighbour who raised alarm to expose his actions against her.
"I felt very happy when he was caught because it means I will be out of bondage. It was at that point I then made my experience known to the public. They held him down and later called my father who returned with the police. At the police custody, he confessed that he violated me", she told our correspondent.
Difficulties with justice
In a chat with our correspondent, the victim's father who is into motorcycle business said neighbours put calls across to him on May 31 while he was on the road transporting a passenger. They told him on the phone that they had caught Mr Osa who had been molesting his daughter for months.
As a father, he lost control of the motorcycle, pleaded with his passenger that he cannot continue the journey and needed to attend to an urgent issue at home.
"When I got home, I saw crowded people who already held Osa down. They told me he wanted to run but they did not allow him. The people living with us in the area then told me to go and report at the police station".
Speaking further, Mr Raji said he visited Alaraka police station in Ojo to complain about the sorrowful acts of Mr Osa.
"When I got the police station to report all that transpired, and an officer followed me to arrest him. I went with my daughter whose statement was taken and that of the rapist. At the police station, my daughter confirmed that Osa consistently violated her."
Our correspondent was told that Mr Osa was subsequently locked up in the cell. Meanwhile, he was freed four days after due to the complainant's absence at the police station.
"I took my daughter to Adeooyo Maternity Teaching Hospital in Ibadan to carry out a medical examination on her and we were told truly, someone had forceful sex with her", Mr Raji said when asked for the reasons why he did not visit the police station until four days after.
Our correspondent was also privileged to get the medical report issued to the victim's family and it partly read that: "Vagina examination revealed that hyperemic area and bruises in the vulva. Hymen not intact. Vagina swab for wet preparation did not show sperm cells".
While Mr Raji explained this to the police, he was told that the law did not permit police to keep suspect more than 48-hours. Hence, they freed the suspect.
The victim's father later told us that he was asked to seek justice from God because he did not show up early enough.
A lawyer who spoke about the matter to our correspondent, Tunde Alani said: "although, the police may be right not to have kept the suspect for more than 48-hours but it was wrong to have freed the man without the knowledge of the complainant".
"It should also be on record that rape is an offence against the state. Even if the family of the victim told the police that they are not interested in the matter, they have also committed the offence because the matter is a criminal case".
Neighbours testify against the alleged rapist
Some residents of Akinyele also testified against Mr Osa in a different interview with this newspaper last weekend. One of them who simply addressed herself as Iya Tobi said the community residents have been suspecting the relationship between him and his victim for long.
"We have been noticing his strange move with the girl for a couple of months now and we put our closed eyes on them. Sometimes the girl comes out of the room with a bitter look but when you ask her what's wrong, she will say nothing"
Another resident pleaded not to be named because of the relationship he has with Mr Osa disclosed that he has warned him against violating the young girl on several occasions but he never listened until he was recently caught.
Why we released suspect – Police
The police officer in charge of the case said the refusal of the victim's family to follow up the matter appropriately led to the release of the suspects.
The officer who asked to be addressed as Inspector Crime did not explain why the family members were not briefed before the release of the suspect.
She also did not speak on the allegation against them that police asked the victim to get justice from God.
"What we should do was done. We arrested the culprits and locked him up. But after then the girl's family did not show up and we cannot detain suspect more than 48 hours. So, we had to grant him bail".
She also said that Coronavirus lockdown could not allow the police to arraign him the following day but promised that Mr Osa's surety will make him available anytime the family is ready to take the matter further.
Efforts were also made to know if the spokesperson of Oyo police command is aware of the matter but Olugbenga Fadeyi did not respond to enquiries.
Evasive Osa
On several occasions, calls were put across to Mr Osa to have his side of the story. He answered our correspondent call the first time but upon listening to the rape allegation, he cut the call.
He has since then failed to answer or reply text messages on the matter.
Our correspondent also got in touch with his mother, known as Iya Kunle. She did not disclose her son's whereabouts.
Many families have been made to cry recently following the high rate of rape incidents in Nigeria. Our correspondent recalled the case of Barakat Bello. She was killed after the violators raped her.
Others include Vera Omozuwa, Hadiza Saidu's daughter and niece, Azeezat, Grace and many more cases.
In fact, on Monday, the Inspector General of Police, Mr Adamu said that at least 799 rape suspects have been arrested in the past five months. Of all, 631 cases conclusively investigated and charged to court while 52 cases are still under investigation.
Foreign Affairs / Re: Earthquake Rocks Italy Amid Coronavirus Outbreak by whisperNaija(

m

): 10:10pm On Mar 10, 2020
Oluwa wetin dey Italicise?
22 Likes
Nairaland / General / Re: Ogundipe Aisha Dunni: Missing TASUED Undergraduate by whisperNaija(

m

): 11:25am On Jan 30, 2020
hmmm
Nairaland / General / Muslim Groups Roast MURIC Boss Over Comments On Amotekun by whisperNaija(

m

): 11:46am On Jan 29, 2020
The Coalition of Progressives Yoruba Islamic Groups has described the director of Muslim Rights Concern (MURIC), Prof. Ishaq Akintola, as an extremist and a sadist.
Naija News reports that the MURIC boss had called on South-west governors to rebrand the Southwest Security Network, popularly called Amotekun.
Prof. Akintola had claimed that the security outfit has Biblical origin.
According to the MURIC director, south-west governors are only recruiting Christians into Amotekun which he described as a militia.
Reacting to MURIC's claims, Mukthar Okunade, national coordinator of the coalition, said Akintola is a big threat to southern Nigeria.
He also accused the MURIC director of plotting to tear Nigeria apart.
Okunade said: "It is unfortunate that one Akintola who leads MURIC has consistently fan embers of disunity in Yorubaland hiding under the guise of Islam to set brothers against brothers, communities against communities and men against women.
"Akintola has no followers. He is an extremist and a sadist. He appears to have suicide instinct. We urge him not to attempt to drag the entire Yoruba along on his pathway of mischief and treachery against the Yoruba people.
"In his riotous mind, blind rage and in a show of complete lack of wisdom, he claimed Amotekun is a Christian outfit. This shows how shallow and irresponsible Akintola is.
"The head of Amotekun in Ogun state is a retired AIG, Subair; the man in charge of Amotekun in Ondo state is Aliu Tijani, a retired senior police officer, the person in charge of Amotekun in Ekiti State is Chief Jinadu. Aare Ona Kakanfo Iba Gani Adams who has been supporting Amotekun is a Muslim. The Alaafin Oyo who backs Amotekun is a Muslim. We caution Akintola to halt is hatred for the Yoruba Nation. We urge him to learn to read books and bail himself out of his state of psychological disorder.
"Akintola is a big threat to Southern Nigeria, especially the Yoruba, Igbo and South-South who owe the key to the liberation of Southern Nigeria from Fulani stranglehold."
SOURCE: https://www.naijanews.com/2020/01/29/muslim-groups-roast-muric-boss-over-comments-on-amotekun/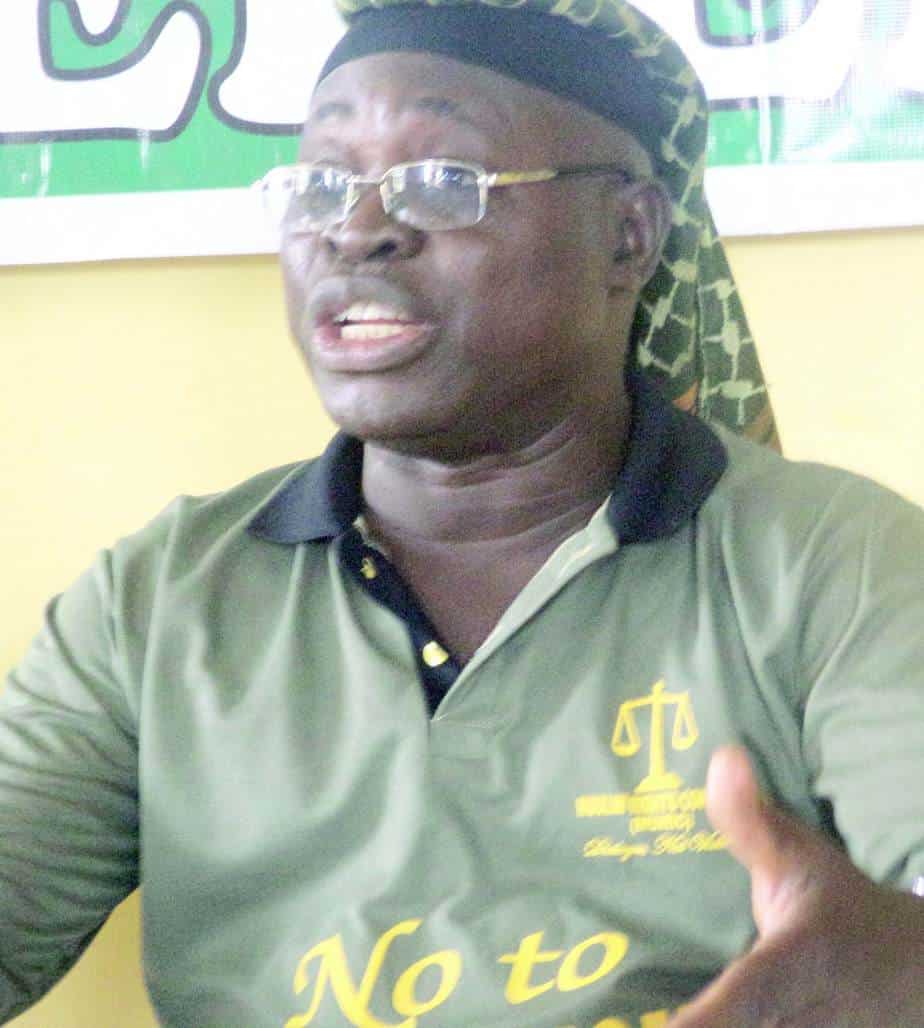 Nairaland / General / Spotlight On Yemi Adeola, The Outstanding Banking Guru by whisperNaija(

m

): 10:33pm On Dec 12, 2019
Razack Adeyemi Adeola (born January 30, 1959) is a Nigerian banker notable for winning the 2014 Business Day (Nigeria) Outstanding CEO Award and the 2015 The Sun (Nigeria) Banker of the Year. Adeola's tertiary education was at Obafemi Awolowo University where he graduated with a law degree in 1982. In 1983, he was called to the Nigerian Bar.
He later went to the University of Lagos where he enrolled as a postgraduate student for a Law degree and specialized in the Law of Secured Credit, Comparative Company Law and International Economic Law. Mr. Adeyemi Razack (Yemi) Adeola has served as Managing Director/Chief Executive Officer, Executive Director of STERLING BANK PLC since December 2007. a role he has held since December 2007. He has over 25 years of experience spanning banking and finance, law, corporate consulting and academia.
Mr Adeola commenced his banking career with Citibank in 1988 serving as Chief Legal Counsel & Company Secretary; later as Executive Director, Public Sector & Infrastructure Banking; and subsequently the Commercial Banking Segment. He left Citibank in 2003 to pursue the turnaround project of Trust Bank of Africa Limited (TBA), serving as the Deputy Managing Director between 2003 and 2005. Upon the consolidation of TBA into Sterling Bank in December 2005, Mr Adeola assumed the role of Executive Director, Corporate and Commercial Banking and remained in that capacity until December 2007 when he was appointed as Managing Director/Chief Executive Officer of the Bank till 2018.
Mr Adeola is a fellow of the Chartered Institute of Bankers of Nigeria and has undertaken senior management/ executive education programs covering various business areas, He is an alumnus of Harvard Business School, Stanford Business School, Said Business School of the University of Oxford, and The Wharton School of the University of Pennsylvania. He is a John F. Kennedy Scholar.
He is Member of the Board Credit Committee, Member of the Board Finance and General Purpose Committee, Member of the Board Governance and Nominations Committee, and Member of the Board Risk Management Committee of the Company.

SOURCE: https://www.naijanews.com/2019/12/12/spotlight-on-yemi-adeola-the-outstanding-banking-guru/
Phones / Re: Kiki Mordi Takes Storytelling At TECNO AFRIFF2019 MasterClass by whisperNaija(

m

): 4:06pm On Nov 13, 2019
Same Kiki that yarn dust on twitter last week?
4 Likes 2 Shares
Webmasters / . by whisperNaija(

m

): 6:20pm On Nov 04, 2019
.
Romance / Re: Lady Exposes A Man Who Called Her 'Hoe' On Twitter Only To Enter Her DM Begging by whisperNaija(

m

): 7:45pm On Jun 22, 2018
He didnt mention a name, why does she believe she's the hoe he's talking about?
Sports / President Buhari Congratulates Super Eagles; Urges Them To Sustain Winning Again by whisperNaija(

m

): 6:15pm On Jun 22, 2018
President Buhari Congratulates Super Eagles; Urges Them To Sustain Winning Against Argentina
President Muhammadu Buhari heartily congratulates the Super Eagles on their victory Friday over the national team of Iceland in their second match at the Russia 2018 FIFA World Cup.
The President expresses particular delight at the confidence, discipline, team-work and indomitable spirit displayed by the young Nigerian players.
President Buhari urges them not to limit themselves but sustain the current winning momentum by going all out against their last group opponent, Argentina, next week.
According to him, "I am confident that if our players believe in themselves, they can qualify out of their difficult group and even go very far in the tournament," adding that "with determination, nothing is impossible."
The President urges all Nigerians to continue to rally round the Nigerian ambassadors with their prayers and other forms of support.
SOURCE: https://www.naijanews.com/2018/06/22/president-buhari-congratulates-super-eagles/
Nairaland / General / Igbo Group Condemns Arrest Of Abaribe, Demands Immediate Release by whisperNaija(

m

): 5:36pm On Jun 22, 2018
A leading Igbo socio-cultural group, Igbo Bu Igbo, has condemned what it terms "the continued indiscriminate arrest and persecution of political and business leaders of Igbo extraction by overzealous security agents".
In a statement signed by Dr Law Mefor-Anueyiagu and Jude Ndukwe, Chancellor and Head, Media Directorate, respectively, the group stated that " With this latest arrest of Senator Enyinnaya Abaribe, it has become indisputably obvious that Ndigbo have been deliberately marked out for intimidation, harassment and, ultimately, perpetual subjugation".
Continuing, the Igbo group said, while they believe in the efficacy of the rule of law which also implies that no one is above the law, "we will not accept a situation where our leaders are subjected to random humiliation without recourse to decorum and constitutionalism".
"We call on good-spirited Nigerians, human rights organisations and the international community, to take note of the systematic use of state institutions to persecute opposition members and those who hold divergent views from the government.
"Senator Enyinnaya Abaribe is a ranking Senator of the Federal Republic, and, it is our belief that, if not a system where things are done crudely and where persecution takes the place of persecution of political opponents, the Senator should have been invited rather than arrested in a manner executed to humiliate him.
"Let us assure those on this path of error, that, just like it was with our leaders and people who have faced one form of persecution or the other under this government in the recent past, Ndigbo will never be intimidated to abandon their own. The era when our common traducers used to pitch us against one another for their own selfish interests is gone. Today, our common age-long  persecution in the country has taught us to be together and be there for one another no matter the circumstances. It is therefore needless for any person, group of persons and or institution(s) to continue picking on Igbo sons and daughters in the hope that such victims of persecution would be abandoned by their people; rather, such actions bind us even closer and stronger.
"Senator Enyinnaya Abaribe remains one of our leading lights not only in Igboland but also the entire country. We hereby demand his unconditional and immediate release," the statement concluded
SOURCE: https://www.naijanews.com/2018/06/22/igbo-group-condemns-arrest-of-abaribe-demands-immediate-release/
Politics / Just In: Fani-kayode's Wife Delivers Set Of Triplets by whisperNaija(

m

): 12:40pm On May 25, 2018
A chieftain of the People's Democratic Party, Femi Fani-Kayode, has welcomed a set of triplets with his wife Precious Chikwendu.
The former minister of aviaation welcomed the twins on Friday and shared the news on his verified Twitter handle.
The triplets, who are all boys, have been named Ragnar, Aiden and Liam.
Today is also the birthday of the new mother of triplets.
See the tweet:
Today is also the birthday of the new mother of triplets.
See the tweet:
I give thanks to God for the birth of my three beautiful sons Ragnar, Aiden and Liam this morning. They are so beautiful. Precious and the three boys are doing very well. Today is her birthday: what a wonderful birthday gift that the Lord has given to us. To God be the glory!
SOURCE: http://www.naijanews.com/2018/05/25/just-in-fani-kayodes-wife-delivers-set-of-triplets/
Sports / Re: Chelsea Target Lascelles Happy At Newcastle by whisperNaija(

m

): 12:17pm On May 23, 2018
Contact me Via whois to purchase NaijaNews.net domain name