@NaijaNews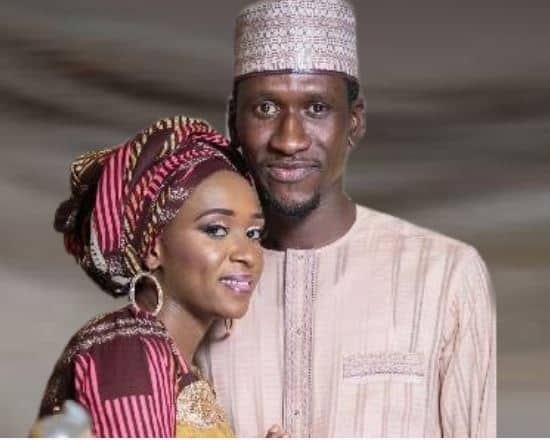 Wife stabs husband to death over allegations of infidelity.
The police have begun investigation into circumstances leading to the alleged murder of Bilyamin Mohammed Bello by Maryam Sanda, his wife.
Bilyamin is the son of a former national chairman of the Peoples Democratic Party, (PDP), Haliru Mohammed Bello.
Sanda the daughter of Miamuna Aliyu, former Aso Saving Bank executive, is said to stabbed her husband multiple times at their Maitama residence, Abuja.
Reports obtained by Naija News, said Maryam attacked her husband based on suspicions of infidelity after seeing an SMS on his phone.
Maryam is said to have stabbed Bello, who would celebrated his 36th birthday on November 23, thrice in the back.
She reportedly drove her husband to the clinic for treatment after stabbing him but unfortunately, he did not survive the attack.
Speaking on the matter, spokesman of the FCT police command, Anjuri Manza, simply said the matter is been investigated but refused to make any further comments.
Source: https://www.naijanews.com/news/31821-police-launch-investigation-death-ex-pdp-chairmans-son-murdered-wife