Top 10 Reasons To Believe The Wuhan Virology Lab Caused Covid-19 (photos) by databoy247(

m

): 4:22pm On Apr 17, 2020
"We are not just battling the virus, but also conspiracy theories," a spokesman for the Wuhan Institute of Virology has said. "Conspiracy theories do nothing but create fear, rumors, and prejudice."

He was trying to squash an idea that has been growing in popularity ever since the 2019-nCoV Coronavirus outbreak began: that his Virology Lab, at the heart of Wuhan, might be responsible. In a way, he was right. In a time of crisis, the last thing anyone would want to do is spread fear — especially if it's based on nothing but a baseless rumor. But when you start looking into those claims that the epidemic that's already infected almost 250,000 people (now over 1.6 million people) across the world started in a Wuhan Virology Lab, it starts looking like something other than a conspiracy theory. It starts looking like an explanation that holds up unnervingly well — and that, if we take the time to look into it, could help prevent something similar from happening again.

Photos include the Wuhan Institute of Virology building and inside the lab
Re: Top 10 Reasons To Believe The Wuhan Virology Lab Caused Covid-19 (photos) by databoy247(

m

): 4:25pm On Apr 17, 2020
The Chinese Government Is Tightening Up Biolab Security

The biggest smoking gun of them all came straight out of the mouth of President Xi Jinping. On Feb. 14, 2020, President Xi gave a speech on the need to contain 2019-nCoV. Chinese, he said, needs to "learn our lessons… so we can strengthen our areas of weakness and close the loopholes exposed by the epidemic.

While Xi was never completely explicit about how those loopholes were to be closed, he did announce his plan to push through a new law for "biosecurity at laboratories" specifically targeting the use of biological agents that "may harm national security".The very next day, the Chinese Ministry of Science and Technology followed up on Xi's speech with a new directive entitled: "Instructions on strengthening biosecurity management in microbiology labs that handle advanced viruses like the novel coronavirus."

There's only one microbiology lab in all of China that handles advanced viruses like the novel coronavirus.
Re: Top 10 Reasons To Believe The Wuhan Virology Lab Caused Covid-19 (photos) by databoy247(

m

): 4:28pm On Apr 17, 2020
The Communist Chinese Government Ordered Silence
Infectious disease specialist Daniel Lucey got the chance to review the documents and data China had in its possession when 2019-nCoV broke out, and he came out of it baffled. Their official story, he said, just didn't make any sense."China must have realized the epidemic did not originate in that Wuhan Huanan seafood market," Lucey told the press.
Perhaps he was right. Perhaps somebody in Wuhan knew that the story didn't add up even when they first announced it. But if they did, they were under strict orders not to say anything about it. On Jan. 2, 2020 — the day after the Huanan seafood market was blamed for the disease — the Wuhan Institute of Virology sent out a disclosure strictly "prohibiting disclosure of information" on 2019-nCoV. Some scientists have spoken up anyway. A good part of this article, for example, draws from a study by the National Natural Science Foundation of China called "The possible origins of 2019-nCoV coronavirus".
It might not surprise you to find out that, shortly after that study was released, the communist government did its best to pull it off the internet with as much vigor as they are using in attempting to stop people referring to the virus as a "Chinese virus" or as the "Wuhan flu"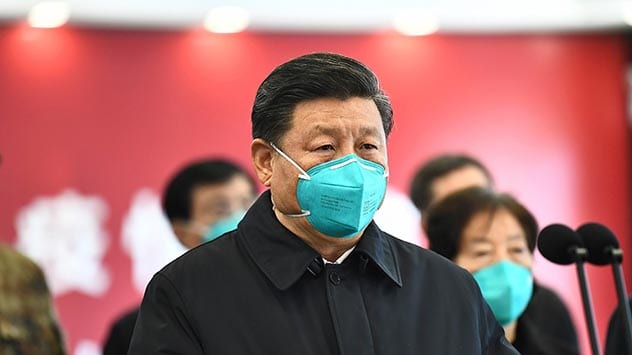 Re: Top 10 Reasons To Believe The Wuhan Virology Lab Caused Covid-19 (photos) by databoy247(

m

): 4:30pm On Apr 17, 2020
Covid-19 Has Eerie Similarities to HIV
According to a controversial study out of India, some aspects of 2019-nCoV have "uncanny similarities" to HIV.
Full disclosure — this study's gotten a fair degree of scrutiny. Some scientists have questioned whether it used enough data to be statistically significant, and they've put it through the wringer enough that, at this point, the study's authors have withdrawn their work.
But while their work might be unproven, that doesn't necessarily make it wrong — and there's a little bit of evidence to back it up. HIV drugs are proving to be remarkably effective in treating the drug, and most patients are showing low white blood cell counts — something that doesn't happen with any other form of coronavirus.
That's creepy — because researchers in the Wuhan Institute of Virology have worked on or conducted studies combining SARS-CoV and an HIV pseudovirus in bats and humans. There's no hard proof that the 2019-nCoV is a man-made virus — but if scientists ever find proof that it is, there's a lot of reason to be worried.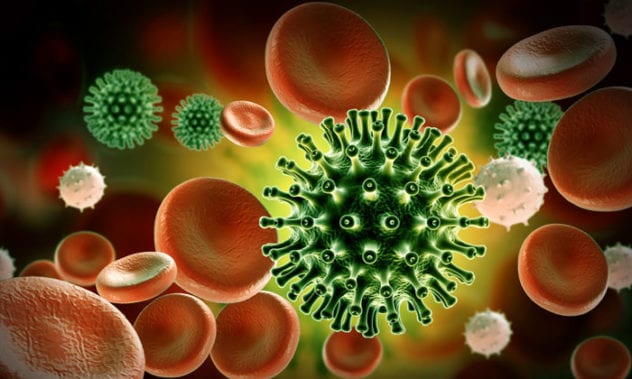 Re: Top 10 Reasons To Believe The Wuhan Virology Lab Caused Covid-19 (photos) by Bintaop: 4:30pm On Apr 17, 2020
Na them
Re: Top 10 Reasons To Believe The Wuhan Virology Lab Caused Covid-19 (photos) by Oxb90: 4:31pm On Apr 17, 2020
Na to create virus wey dey kill, manufacture gun wey dey kill, bomb wey dey kill naim una sabi. But even uptil now una neva find cure for hiv, sickle cell, arthritis, to currect kidney failure, heart failure, liver problem and all the rest of diseases and sicknesses that's affecting and afflicting humanity. Scientists aruru ala.
1 Like
Re: Top 10 Reasons To Believe The Wuhan Virology Lab Caused Covid-19 (photos) by Oblitz(

m

): 4:35pm On Apr 17, 2020