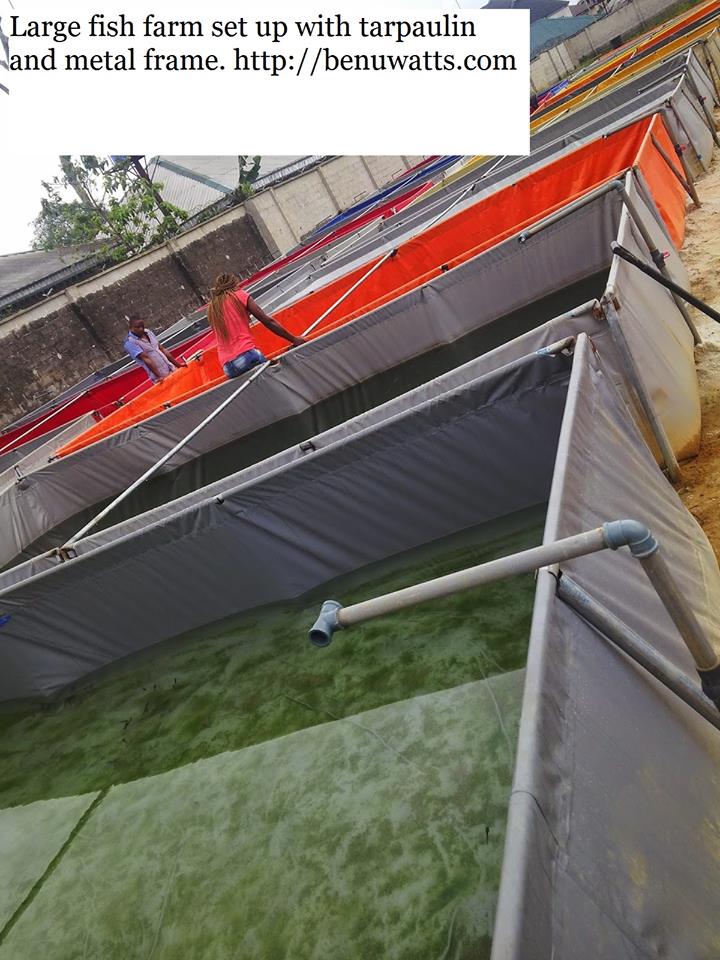 Disadvantage of Mobile Fish Pond (Tarpaulin)
Are you considering setting up a backyard or large scale fish farm and thinking if you should use tarpaulin ponds? Could there be any disadvantage of using collapsible mobile tarpaulin fish pond?
Well, I currently operate 22 fish ponds (out of which 15 are tarpaulin ponds) so you might just want to get a tip from my experience.
I started switching to tarpaulin fish ponds towards the end of year 2016 and have never regretted it.
I have good tales to tell about tarpaulin ponds. They are smart and are just the right choice for anybody that wants to run a profitable fish farm.
But, you know the truth? There have been some bad experiences.
Not everyone has had good experience with mobile tarpaulin ponds, hence the need to highlight on its disadvantage.
A lot of people have complained about how their tarpaulin ponds break up within few months (like 3 or 4 months) after set up.
This disadvantage and how to avoid it has been described in
Disadvantage of using Collapsible Mobile Tarpaulin Fish Pond
I would also recommend you read up on
Costly Mistakes to Avoid when using Tarpaulin Fish Pond