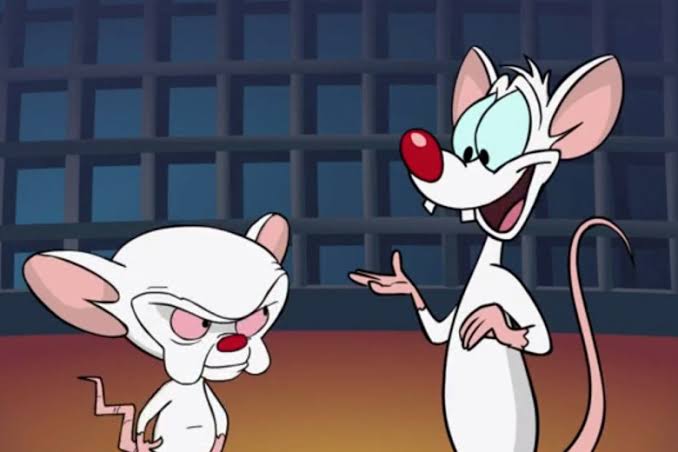 Every generation has its share of awesome cartoons, but the '90s cartoons are just a little bit better than all the rest. The decade brought an explosion of creativity in the field of animation, and as a result, the '90s produced cartoon masterpieces that have stood the test of time. So, if you are an anime lover, here are some popular 90s' cartoon for you.
Jonny Bravo
Johnny Bravo is an American animated television series created by Van Partible for Cartoon Network, and the second of the network's Cartoon Cartoons, which aired from July 14, 1997, to August 27, 2004.
Voltron
Voltron is an animated television series franchise that features a team of space explorers who pilot a giant Super Robot known as "Voltron". Produced by Ted Koplar through his production company World Events Productions, Voltron was an adaptation of several Japanese anime television series from Toei Animation.
Power Rangers
Power Rangers is an American entertainment and merchandising franchise built around a live-action superhero television series, based on the Japanese tokusatsu franchise Super Sentai. It was created by Haim Saban and between 1993 and 1996.
Pinky and the Brain
Pinky and the Brain is an American animated television series. It was the first animated television series to be presented in Dolby Surround and the fourth collaboration of Steven Spielberg with his production company, Amblin Television and produced by Warner Bros.
Dexter's laboratory
Dexter, a boy genius, slips away to his secret laboratory to come up with scientific inventions. However, he struggles to keep his sister, Dee Dee, away from his inventions and experiments. The First episode date: 26 February 1995 and Final episode date: 20 November 2003.
The Magic School Bus
Scholastic's "The Magic School Bus" follows Ms Frizzle and her class as they set off on field trips. Based on the best-selling book series of the same name, "The Magic School Bus" takes kids on a virtual bus ride. Magically transforming into a plane, submarine, spaceship or surfboard, this bus carries Ms Frizzle and her students on super adventures and teaches them about science. The first episode ran on 10 September 1994.
Conan The Adventurer
Conan the Adventurer is an American-French-Canadian animated television series adaptation of Conan the Barbarian, the literary character created by Robert E. Howard in the 1930s. First episode date: 13 September 1992 and Final episode date: 22 November 1993.
Sailor Moon
Sailor Moon, known in Japan as Pretty Soldier Sailor Moon, is a 1992 Japanese anime television series produced by Toei Animation using Super Sentai motifs. It is based on the manga of the same title written by Naoko Takeuchi that was published from 1991 to 1997 in Nakayoshi.
https://cdn-af.feednews.com/news/detail/9bbb213791c3b5ba70cda2c7a0504a22