Why Big Brands Advertise on BRT Bus in Lagos - Its Benefits & Costs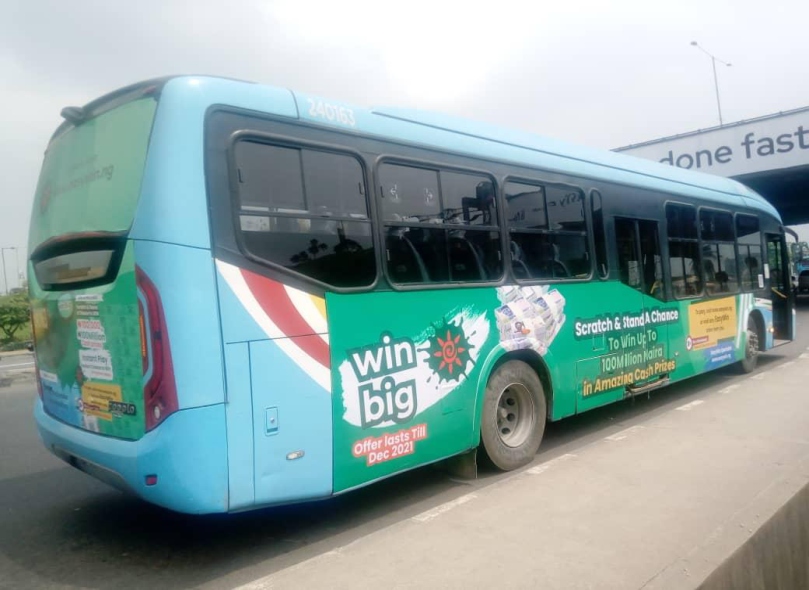 In this article, we will be discussing why local and international brands advertise on BRT buses in Lagos and its immerse benefits & advert rates. Transit or BRT buses in Lagos, Nigeria serve as an effective platform for advertising.
So why do these brands, SMEs alike tend to use this platform? The simple answer is
EXPOSURE
.
Why You Should Look Into BRT Bus Advertising in Lagos State
Let us break it down further. Lagos state is located in the southwestern geopolitical zone of Nigeria. The smallest in area of Nigeria's 36 states, with a population of an estimated 18 million people. Lagos State is the most economically important state of the country. It is a major financial centre and would be the fifth-largest economy in Africa if it were a country. According to
Nairametrics
, Lagos state (pre-covid) attracted 66.9% ($14.16 billion) of the total foreign investment.
The reason why I referred to these stats is to point out the economical value of Lagos state in Nigeria and Africa as a whole. Whatever business idea you think you have, there's someone or a business entity already offering it. It may not be exactly the same but closely related. This indicates the high level of competition in almost every sector. For you or your brand to stand out, you need to invest in marketing & advertising either online or offline. While
digital marketing
is quite popular, you can not rule out
traditional marketing
as they still play a very impactful role in creating awareness and exposure.
Big, small, local or international brands with smart marketing teams understand the value of using buses as an effective advertising medium. Its plays a strategic component in the marketing mix. Among the out-of-home advertising medium, BRT bus advertising comes at the top because it is not static and can reach a broader audience for a set period of time. These buses cover different popular routes of the city, plying important roads thus providing high visibility for your brand.
Need a trusted company to help with your BRT Advertising services? Click here.
Fun Facts About Adverts on Transit/BRT Buses
You won't be able to zap it.
It's impossible to ignore.
It cannot be turned off in the same way that television can.
It gets across road users regardless of which radio stations they are listening to.
The eye is drawn to the huge, vivid, and inventive designs.
In your space, you have exclusivity.
It appeals to a wide range of people.
It allows for ad size and placement versatility.
Five (5) Benefits & Advantages of Advertising using BRT Buses in Lagos, Nigeria
Advertising with BRT Buses creates an opportunity for your brand to compete effectively in your marketplace. Your brand message can reach a large portion of your target demographic. When it comes to purchasing decisions, transit buses put your brand's message in front of consumers' minds.
Consumers will remember your message the more they see your advert. BRT bus advertising allows your message to run for a set period of time and your audience gets to see it all through the set period.
Targeting by Location: Your brand message can be carried into crucial communities and places through transit advertising. Other types of large-format advertising lack this flexibility.
Daily Exposure: When people ride buses or sit at bus stops or road users in traffic, they are all exposed to your brand message for long periods of time. Consumers will be more familiar with your brand's message if they are exposed to it for a longer period of time.
BRT Bus advertising is a cost-effective way to contact people for long periods of time at a low cost. Other large size advertisements, such as billboards, would necessitate the use of many channels to obtain the same level of exposure.
Types of Lagos State BRT Buses and their Routes
There are three (3) different types of BRT buses in Lagos. They are owned and managed by different companies in partnership with the Lagos State government.
LBSL Buses
:
The newest of all three buses is the LBSL (Lagos Bus Services Limited) bus. It comes highly recommended when you are thinking of advertising on BRT buses. This is because it is new, has more exterior space and covers a large number of busy routes.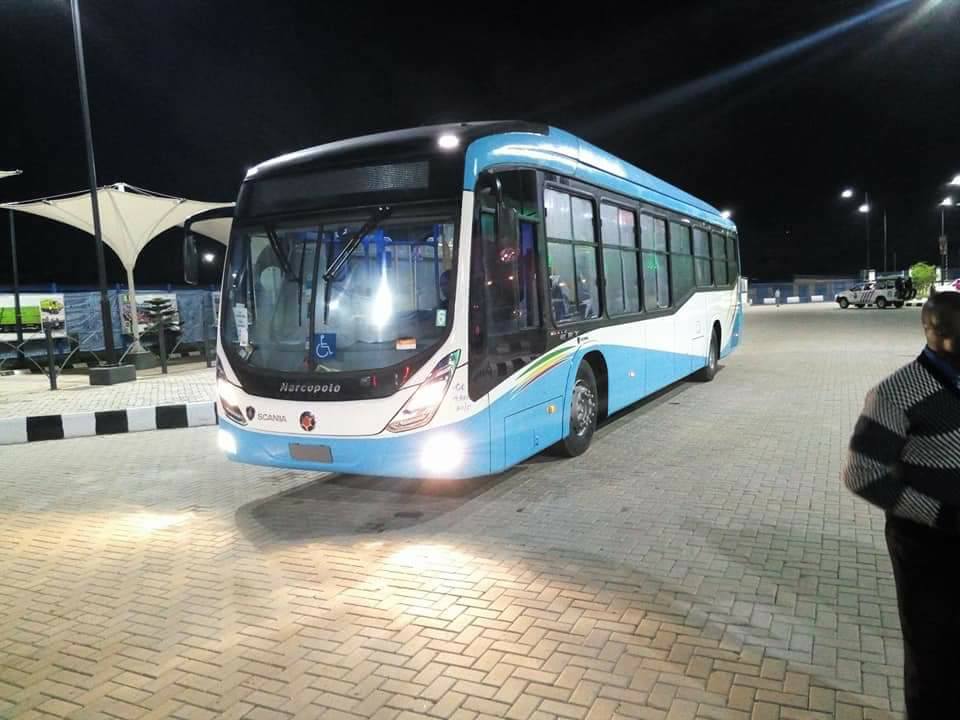 The following are the routes the LBSL bus covers:
Berger – TBS
Berger – Oshodi
Oshodi – TBS
Oshodi – Berger
Leventis – Berger
Alapere – TBS
Ikeja – Alausa
Oworonshoki – TBS
Park & Ride – TBS
Oworonshoki – Oshodi
Leventis – Oshodi
TBS – Berger
Oworonshoki – Beger
TBS – Oshodi
New additional routes
Oshodi - Ajah - Oshodi
Ajah via TMB through Osborn Road, Falomo, Lekki - Ajah Exp.
TBS Via Western Avenue / Ikorodu Road ( Maryland, Fadeyi, Stadium, Barracks/Maryland, Yaba, Oyinbo), CMS, Bony Camp, Law School, Lekki, Ajah.
Primero Buses
:
PRIMERO Transport Services Limited was launched on the 12th of November, 2015. Its full operation commenced on the 13th of November 2015.
The following are the routes the Primero bus covers:
Ikorodu Garage
Aruna
Agric
Majidun Ogolonto
Majidun Awori
Irawo
Idera
Owode Onirin
Mile 12
Ketu
Ojota
New Garage
Maryland
Ikeja
Idiroko
Anthony
Oshodi
Obanikoro
Palmgrove
Onipanu
Fadeyi
Yaba
Moshalashi
Barracks
Stadium
Iponri
Costain
Leventis
CMS/Marina
TBS
The Red Lagbus
These are the first BRT bus introduced in Lagos.
They ply the following routes:
Ajah-Lekki-CMS
Ikorodu - Maryland - Fadeyi - Stadium - TBS
Keffi – TBS – Obalende – Oshodi
Eko Hotel – Ahmadu Bello – CMS
Ikorodu – Iyana Oworo
Agege – Pen Cinema – Oshodi
Festac – Mile 2 – CMS
BRT Branding & Advert Rates
LBSL Buses: N250,000
Primero Buses: N150,000 - N200,000
The Red Lagbus: N125,000 - N180,000
The range of prices depends on the routes selected. The LSBL on the other hand is mostly the same price. Although, you can get discounts depending on the number of buses and durations usually in months.
Conclusion
When it comes to outdoor advertising, transit advertising plays a crucial component. Importantly, it is also advancing at a fast pace than traditional advertising, as emerging inventive technologies enable advertisers to include modern and digital signages into their advertising campaigns.
In conclusion, BRT Bus advertising is one of the most effective ways to reach your target audience today, and the cost of advertising on BRT BUSES in Lagos is rather low when compared to other forms of advertising. As a result, it's a good idea to attempt using this medium to promote your product or service.
Click here to read Kingsballpen Media Services
or simply
contact the team
and get a free consultation.