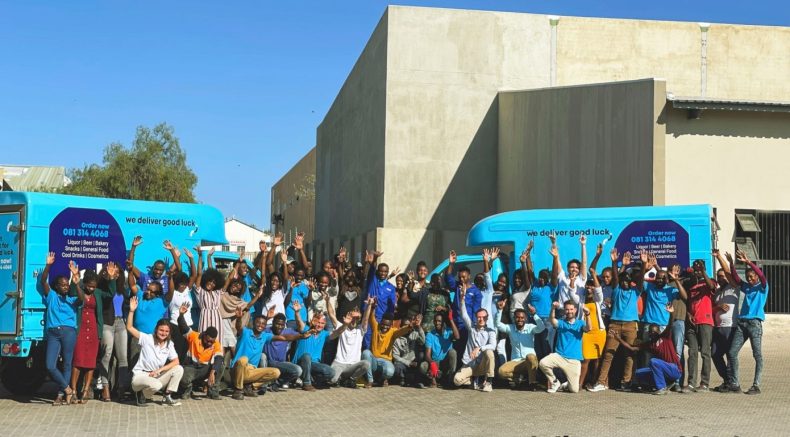 JABU
, a Namibian B2B e-commerce startup, has raised a $3.2 million seed financing round to expand into more countries in Southern Africa as well as grow its team.
Closed last year, the funding came from investors including Afore Capital, Y Combinator, FJ Labs, Quiet Capital, Kli Capital, Pareto Capital and unnamed angels.
Founded in 2020 by David Akinin, JABU is powering the way in which shop-owners order, source, and stock their products, and executing the last mile of distribution for FMCG brands. The startup operated in stealth mode for much of last year and became the first Namibian startup to be accepted into the Y Combinator Accelerator for the summer 2021 batch.
The Namibian startup works with local and multinational suppliers such as Namibia Breweries Limited, ABInBev, Bokomo, Coca-Cola, Namibmills — and digitizes orders, payments and logistics. It currently has over 6000 retailers on its platform and has its fleet of vehicles along with eight distribution centers.
Suppliers using the platform have dashboards to see where their products are being delivered, check key performance indicators and book merchandising. They can also make advertising and marketing campaigns at shops, perform product giveaways and tap into merchandising revenue.
JABU's revenue mainly comes from distribution it carries out itself or via third-party fleets. Merchandising and targeted marketing and advertising also bring in money for the company. It will take commissions from transactions performed on merchants' wallets in the future.
JABU which is prepping for a Series A fundraising this quarter will use the seed round and subsequent growth round to expand into Botswana and South Africa, grow its tech and operations team, and train its field agents.
https://www.techawkng.com/2022/01/06/jabu-first-namibian-startup-to-join-yc-secures-3-2m-seed-round/