Politics / Re: Report Suggest That At Least 45 Dead In Suspected Boko Haram Attack In Borno by borntosave: 5:38pm
Romance / "Dear Nigerian Bros...Aren't You Tired Of Being An ATM?" by zboyd: 5:25pm
"A fool and his money are soon parted." -Thomas Tusser
Dear Nigerian Bros, You Earn N70k A Month & You Want I-GO-DIE-FOR-YOU Love, HIAN!!!
by Joy Isi Bewaji
My Dear Bros,
I am tired of you whining about your girlfriend. What is it that you want? What are your expectations? She grew up in a city where "chop my money" by P-square is the soundtrack of our existence. She has Eldee singing, "ki lo fe, shey moto ni?" (what do you want, is it a car?); where Skuki is telling her to stop complaining that the s-x is sore after obtaining a Prada purse; and Olamide is demanding that she "go down low" before she can get whatever expensive bric-a-brac she wants.
She is on the internet watching flamboyant proposals on YouTube- one guy pays for the whole seats in a movie theatre just so he can propose to his girlfriend over a Sex and the City footage. Another pays for advertisement space at a basketball game just so his popcorn-loving babe can see herself on big screen as he pops the question: "Will you
marry me?"
She has friends in school who drive around in Kia Optima bought by boyfriends working in Abuja.
That is her reality. You met her that way- a broke student with expensive dreams, living with a retired father and five siblings waiting every month, with gluttony for a cape, ready to dive into the old man's pocket to gobble their own share of his pension. Sometimes they wait for months, and months turn to years, while sons become petty thieves and daughters convert to part-time prostitutes.
You met her that way- with an expensive ipad and no job. You didn't question the Louboutin she wore on your first date; you didn't raise an eyebrow when you saw her rocking a N75,000 swatch; you admired her head full of weaves and nodded approvingly. That weave costs N230,000. Don't you know? Have you been living under a rock? So what are you complaining about?
After six months, the excitement of what she must have felt when her eyes settled on your good looks have worn off considerably; her true needy nature is in full bloom, and you start to rant, turn to a preacher yelling: "Money is not everything. Why are women so desperate and greedy? Money cannot buy happiness…"
Is love going to pay her fees and keep her greed for the good things of life at bay? So dad's pension has been delayed for the fifth month. The last time he almost died on the queue waiting for hours, now he has announced to all his children- all shacked up in one sorry Nigerian University or the other- to go fend for themselves. Their only source of support is as good as
dead
.
Your babe is in her second year studying business administration. She has bills to pay and no clue how to get it sorted. She has a mop on her head (been sitting there for over nine weeks) that she needs to get rid of (to affix another more glorified one); her knickknacks are running out…and there you stand, with your portmanteau and a badly beaten golf car, talking about love and beautifully written letters.
Why do we like to buy trouble in the open market like this? How do you expect a struggling student of the Federal Republic of Nigeria with zero parent/government support, and siblings who are just as deprived, to worry about love and constant pings, or care about plastic red flowers you buy once a year on Valentine's Day?
Think!
Leave the student to focus on her life and the ugly challenges threatening to consume her. Stay away, your love is the last thing she needs. Unless that love comes with pocket money and a Hyundai saloon car, just forget it. You are complicating her life even more with your N70,000 job.
Why don't you find a woman…you know? A woman with a job, who would shriek with joy when you ping her? One you can spend hours with talking about love and sweet nothings and she wouldn't ask for recharge cards.
Aren't you tired of being an ATM? It's not like you have anything really. Your salary can barely sustain you. You've neglected your mother just so you can take Miss Under-graduate to the cinema every weekend to make up for the Blackberry Q300 you couldn't buy for her.
Hian! Wake up, man! If you were my brother I'll slap you out of this thick delirium. Be wise. Love with wisdom. With a N70,000 pay slip every month, the last thing you need is her love.
Soon you'll start planning a wedding and children in your state of lack- the two of you walking into the arms of penury; claiming to have been captured by love. You see why you deserve a material lover? Because your brain is on permanent retreat.
Source: lailasblog.com
______________
Your thoughts?
1 Like
Politics / Re: 1962 Members Of Western House Parliament Jumped The Gate. (Picture) by slaughterhouse: 5:21pm
thehannibal:
Yolobass are

dead
Dozzybaba, Oment5. CHIDOZIE UDEOGU, THE MOST WANTED CRIMINAL IN LAGOS
Religion / Interesting Facts About King James I Of England (vi Of Scotland) by oneda(

m

): 5:21pm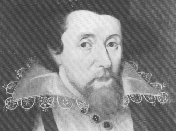 1. King James I was a Christian who wanted the Bible in the hands of the common man. Commissioned the Authorized King James Bible in 1611.
2. Fluent in Greek, Latin, French, English, and his native Scots. Schooled in Italian and Spanish.
3. Wrote extensively including Basilicon Doron (the Kingly Gift), Daemonologie, and tracts on varied subjects such as "Counterblaste to Tobacco" which condemned the use of tobacco.
4. William Shakespere was one of his subjects. Learning and writing thrived under the King's reign.
5. Formed the foundation for what is now known as the British Empire by uniting warring tribes of Scotland and then enjoining the crowns of Scotland and England in 1603. First to call it Great Britain.
6. King James was became King of Scotland in 1567 when he was 13 months old and acceded to the English throne in 1603.
7. Reformation leader John Knox read the sermon when he was crowned King.
8. He endured racism as a Scot ruling over the English, nevertheless had the love and admiration of many subjects. Years after his death, detractors tried to sully his good name. Unfortunately, it continues today, yet KJV translators, yea the King himself had predicted such.
9. King James was sickly having crippling arthritis, weak limbs, abdominal colic, gout, and a number of other chronic illnesses. He also had physical handicaps which affected his legs and tongue. Coupled with numerous attempts on his life, he required constant attention and watchcare.
10. His mother was Mary Queen of Scots who was deposed in 1567 and executed in 1587 after 19 years in prison. His father, Lord Darnley, was murdered in 1567.
11. Held the Roman Catholic religion in contempt. Roman clerics tried to kill him more than once. The King was born during the time of the Reformation and well knew popery's atrocities. In 1536, popery burned William Tyndale to death for distributing the Bible and it was MUCH displeased with King James' authorization of a Bible in English (see translator's notes). Roman Catholic Nicolo Molin, an Ambassador said this of King James:
"...He is a Protestant...The king tries to extend his Protestant religion to the whole island. The King is a bitter enemy of our religion (Roman Catholic)...He frequently speaks of it in terms of contempt. He is all the harsher because of this last conspiracy (Gun Powder Plot) against his life...He understood that the Jesuits had a hand in it."
King James said this in Basilicon Doron:
"I am no papist as I said before...Now faith...is the free gift of God (as Paul sayeth). It must be nourished by prayer, which is no thing else but a friendly talking to God. Use oft to pray when ye are quiet, especially in your bed..."
12. He led a chaste life. Sir Henry Wotton (June 1602) said this of King James:
"There appears a certain natural goodness verging on modesty...He wears short hair...among his good qualities none shines more brightly than the chastness of his life, which he has preserved without stain down to the present time. Contrary to the example of almost all his ancestors, who disturbed the kingdom with the great number of bastards which they left."
F.A. Inderwick wrote in 1891:
"James had a reputation for learning, for piety, for good nature, and for liberality."
In 1603, Sir Roger Wilbaham wrote:
"The King is of sharpest wit and invention...of the sweetest most pleasant and best nature that I ever knew, desiring nor affecting anything but true honor."
13. King James loved literature and wrote extensively including the Basilicon Doron which contains instructions to his son on how to live and be a just king. King James' advice to his son concerning chastity:
"Keep your body clean and unpolluted while you give it to your wife whom to only it belongs for how can you justly crave to be joined with a Virgin if your body be polluted? Why should the one half be clean, and other defiled? And suppose I know, fornication is thought but a veniall sin by the most part of the world, yet remember well what I said to you in my first book regarding conscience, and count every sin an breach of God's law, not according as the vain world esteems of it, but as God judge and maker of the law accounts of the same: hear God commanding by the mouth of Paul to abstain from fornication, declaring that the fornicator shall not inherit the kingdom of heaven, and by the mouth of John reckoning out fornication among other grievous sins that declares the commiters among dogs and swine."
Advice to his son on how to treat his wife.
"And for your behavior to your wife, the Scripture can best give you counsel therein. Treat her as your own flesh, command her as her lord, cherish her as your helper, rule her as your pupil, please her in all things reasonable, but teach her not to be curious in things that belong not to her. You are the head, she is your body, it is your office to command and hers to obey, but yet with such a sweet harmony as she should be as ready to obey as you to command, as willing to follow as you to go before, your love being wholly knit unto her, and all her affections lovingly bent to follow your will."
14. King James loved his wife, Queen Anne, and wrote beautifully of her. They had nine children together. Once, while out hunting, Queen Anne mistakenly killed King James' favorite dog. Sir Dudley Carleton wrote in 1613:
The queen shooting a deer mistook her mark and killed Jewel, the King's most special and favourite hound; at which he stormed exceedingly awhile; but after he knew who did it he was soon pacified and with much kindness wished her not to be troubled with it for he should love her never the worse; and the next day sent her a diamond worth £2000 as a legacy from his
dead
dog....The Queen by her late pacification hath gained Greenwich.
15. King James is the founding Monarch of the United States. Under his reign, we have the first successful colonies planted on the American mainland--Virginia, Massachusetts and Nova Scotia. King James ordered, wrote and authorized this Evangelistic Grant Charter to settle the Colony of Virginia:
"To make habitation...and to deduce a colony of sundry of our people into that part of America, commonly called Virginia...in propagating of Christian religion to such people as yet live in darkness...to bring a settled and quiet government."
16. The morality of King James has come under attack from a number of groups. Among the most vociferous are sodomites and apologists who defend modern Bible versions like the NIV. He's being falsely accused of atrocities such as homosexuality, being a closet papist (Catholic) and burning baptists! These fallacies are not going without rebuttal, however. Historians who've studied this great King for many years, are setting the record straight.
Source:
http://www.jesus-is-savior.com/Bible/king_james-the_man.htm
Literature / Re: Unwanted- Safarigirl by safarigirl(

f

): 5:20pm
-Adanna-
I couldn't stop my gladness, there was no better feeling than what was passing through me currently. I thought I was happy before- relatively so, but by my standards I'm sure I was. Now though, I was exhilirated.
I hadn't seen my family in weeks, I was happy. I and Liam weren't even staying in our estate anymore, he said it wasn't good and he feared for my life- I feared for both of our lives. I still couldn't believe my father hadn't taken any action against us. I mean for a man who is obsessed with control, it was quite shocking that he was yet to act, hence I was quick to douse my excitement with a dose of reality. My father was just bidding his time before he struck. That thought kept me grounded.
Liam was currently out on some errand. He said he was planning a surprise and trust that I couldn't wait to find out about it. We weren't even dating but you would swear we were newlyweds with the way we acted- newlyweds who stayed in separate rooms and didn't give more than hugs- but we had fun together. He made me happy and I like to think I made him happy as well.
Whenever he spoke to me, he made me feel smart. I know I'm not that smart, but I like that he wasn't trying to intimidate me with our age difference. He treated me and respected me as he would someone within his age bracket...yes, he gave me that respect I wasn't used to getting and treated me like a person. Not a failure or an ambtionless person. He respected my views, he listened to me and understood my plans. He understood.
The sound of the door unlocking brought me out of my thoughts. We were staying in a hotel temporarily. It was far from ideal but he did make sure we occupied separate rooms- it eased up the look of supicion on the faces of the receptionists. It never did stop the process of checking in and out from being awkward.
I ran to the door to welcome him in excitement, a large grin on my face as I saw him walk through the door looking dashing as usual. My grin somewhat eased when I saw the sullen look on his face. Since we left the hospital, he hadn't looked this sad. Fear gripped my heart, what was going on?
"Dani." He addressed me rather too formally.
"We..welcome." I said sogtly trying my hardest to maintain my smile but failing as that feeling of impending doom heightened.
"Thank you." He replied, "Someone is here for you." He told me.
I immediately started walking backwards hearing those words. I shook my head slowly knowing only one person could come for me in this State- and it wasn't Lami, no, Lami knew where I was, she had visited, "No." I said under my breath as my eyes watered.
"Dani..."
"No! I'm not going back!" I shouted. I made a run for it to the door, I'd rather be a destitute on the streets of Lagos than return to my torture chamber.
I swung the door open to see the chief torturer himself- my father. Looking repentant, but I more than anyone else, knew it was all a reuse, if I followed him I would be
dead
for sure, he'd make no mistakes this time.
"No!" I ran back to Liam and grabbed his shirt, "Please, don't let him take me Liam, please, you promised!" I cried desperately. But he could only look at me helplessly, his gray eyes telling me how sorry he was. I couldn't stomach it, I just couldn't, "Liam.." I cried.
He wiped the tears that had begun to stain my cheek and held my face between his hands, "It will be alright."
"No..no it won't."
"Adanna get your things." My father said.
I ignored him, "Liam, please." I said softly, staring straight into his eyes, he had to help me, he HAD to.
He looked away from me and hung his head wordlessly. I shut my eyes and let my tears fall freely. I knew it was all too good to be true.
I felt my father's grip on my hand, his palm was as cold as his heart, I snatched my hand away and latched on to Liam, wrapping my hands aroung him and burying my face in the crook of his neck, "Don't let him take me, please Liam, don't let him take me." I cried while my father dragged me now, I refused to let go. Chanting those words over and over again.
He finally managed to pry me off Liam, I screamed in protest, calling Liam's name. This time though, he made no attempt to come to my rescue, he just stared on.
"Liam!" I shouted as my eyes flew open and came in contact with a pair of worried grey orbs
Liam!
"I'm here, Dani."
I wrapped my arms around his neck in desperation, he was real, he was here, "Please don't let him take me. Please." I begged.
"He rubbed my back soothingly, "I won't. You're safe with me." He muttered assuringly. He continued drawing small circles on my back as my breathing returned to normalcy.
I sighed and inhaled the familiar scent of his cologne, he was here. This was reality, not a horrid imagination. I never wanted him to leave me. Never.
Politics / Report Suggest That At Least 45 Dead In Suspected Boko Haram Attack In Borno by jjamani: 5:18pm
Maiduguri – At least 45 people were killed in a suspected Boko Haram attack in northeast Nigeria, officials and witnesses said on Thursday, in the latest violence to hit the restive region.
The attack happened in the village of Azaya Kura in the Mafa area of Borno state on Wednesday, the caretaker chairman of Mafa local government area, Shettima Lawan said, calling it "wicked and despicable
Village chief Mallam Bulama said: "We counted 45 bodies at the end of the attack."
But other residents said more may have died after they fled into the bush.
Mafa, which is about 50 kilometres (30 miles) east by road from the Borno state capital, Maiduguri, and the surrounding area has been repeatedly attacked by the Islamist insurgents.
On October 26, suspected Boko Haram fighters abducted about 30 boys and girls, some of them as young as 11 and 13, while locals complained of almost daily raids that had forced many to flee.
Some 29 people were killed in March this year after flyers were sent warning of an impending attack — a tactic used by the extremists elsewhere in the region in their quest for a hardline Islamic state.
In the latest attack, heavily armed militants arrived on motorcycles at about 12:00 pm (1100 GMT) on Wednesday as villagers were at work.
"So far, 45 men have been killed and there are others that died in the bushes as a result of bleeding from bullet wounds," said on resident, who gave his name only as Jabiru.
Trader Musa Abbani, who fled to Maiduguri, added: "The attackers destroyed more than half of the houses in our village, burnt over 50 motorcycles and four cars before they took away foodstuff and animals."
A village elder, Mohammed Bukar, said: "We are still picking our pieces and looking for our missing people, especially those who could not be seen in Maiduguri."
Survivors, most of them the elderly, were seen making preparations to bury the
dead
.
Fifty people were said to have been injured and locals said the militants, who have said to have captured more than two dozen northeast towns, blocked exits to prevent people fleeing.
Lawan, who visited Azaya Kura on Thursday under tight security, said: "How can some people be so wicked to kill innocent people, 45 people at once without any confrontation?
"There is no compulsion in religion and I am still searching for the motive behind mass killing and destruction by some people under the guise of entrenching certain religion.
"I wish to appeal to the Federal Government to take urgent steps and rescue our people from imminent extinction."
sources;
http://spy9ja.blogspot.com/2014/11/report-suggest-that-at-least-45-
dead
-in.html
Politics / Re: 1962 Members Of Western House Parliament Jumped The Gate. (Picture) by thehannibal: 5:16pm
Yolobass are
dead
1 Like
Music/Radio / Re: Chaz B Of Rhytm FM Is Dead by yuzedo: 5:13pm
Service to the living...

Honor to our

dead

.


Glory lasts forever, Chaz B. Well done!
Politics / Re: SSS Storm APC Membership Data Registration Center In Ikeja by Ovamboland(

m

): 5:04pm
masterpower:
THIS APC IS A SHAMELESS PARTY.

APC MAGOTS SHOULD TELL NIGERIANS WHAT 25 PEOPLE WERE DOING IN A SUPPOSED PARTY OFFICE BY 5.am?

LET THEM FORM THEIR OWN GOVERNMENT LETS SEE.
You have proven to be brain
dead
, so if i stay in my office overnight as required occasionally i have violated any known Nigerian law.
You want to live in Animal kingdom and shall surely be your lot
Religion / Re: Days of Praise — For Me to Live Is Christ by OLAADEGBU(

m

): 5:04pm
For Me to Live Is Christ
November 22, 2014
"For the love of Christ constraineth us; because we thus judge, that if one died for all, then were all

dead

: And that he died for all, that they which live should not henceforth live unto themselves, but unto him which died for them, and rose again"
(2 Corinthians 5:14-15)
There are many motivating reasons for serving the Lord. One, of course, is His many merciful blessings on our behalf. "I beseech you therefore, brethren, by the mercies of God, that ye present your bodies a living sacrifice, holy, acceptable unto God, which is your reasonable service" (Romans 12:1).
Then there is the incentive of rewards: "And, behold, I come quickly; and my reward is with me, to give every man according as his work shall be" (Revelation 22:12). There are also many rewards even in this present life for dedicated Christian service: "Godliness is profitable unto all things, having promise of the life that now is, and of that which is to come" (1 Timothy 4:8.)
The great need of the lost is also a tremendous motivation for Christian service. This was the burden of Paul: "For though I be free from all men, yet have I made myself servant unto all, that I might gain the more" (1 Corinthians 9:19).
But surely the greatest of all motives is the constraining love of Christ. Not our love for Him, which is poor and weak at best, but His love for us. This is the constraining compulsion which makes us live and love and witness for Him. Because He loved us so much, therefore we no longer live for ourselves but unto Him who died for us.
As our text notes, if Christ died for all, that can only mean that "all were
dead
," or more literally, "all died." Therefore, if we live, it is because we have been "bought with a price" (1 Corinthians 6:20), the terrible price of the never-equaled suffering and the uniquely cruel death of the sinless Son of man. "For to me to live is Christ" (Philippians 1:21). HMM
For more . . . .
Politics / Re: 1962 Members Of Western House Parliament Jumped The Gate. (Picture) by slaughterhouse: 4:50pm
thehannibal:
Yolobass are

dead

today
ANTI VIRUS, AND CHIMAX ARE YEEBOES FROM THE SOUTHBEAST.
2 Likes
Celebrities / Re: Kim Kardashian Blast Nigeria Girls! by Dopeyomi(

m

): 4:48pm
labaks:


Don't mind some gullible Nigerians. The Op just wanted to create topic just for creating sake. She explained her account was hacked and she came out openly to say she never said wrote that. Dunno y d op is bringing up

dead

issue. And some educated illiterates are commenting c.r.ap again
easy na ur post is even erroneous self out of anger! Kindly correct the corrigendum or errata abOve
Politics / Re: 1962 Members Of Western House Parliament Jumped The Gate. (Picture) by slaughterhouse: 4:45pm
thehannibal:
Yolobass are

dead

today
UNA DON ENTER ONE CHANCE. YOU NEVER SEE ANYTHING, AHAHAHAHAHAHA
3 Likes
Religion / Re: The Scam Called God by Zeus777: 4:43pm
theunusualmoon:

........................
You atheists are very funny.You know the truth yet you choose to do otherwise.I am sure you didn't answer the questiom above because you know what's coming to you next.....
anyways if Jesus was a farce then stories about him would be long

dead

by now.Only the truth lasts forever.......Everyother god you talked about :aeskulapis,,,,,,,horus are no longer on the lips of people because they represent something that never lasts.........LIES
@ theunusualmoon, now open ur head I want to assume for once that u are a very intelligent individual . Now follow me on this very simple analysis; 1. The pyramids took lots of investments in both gold,silver and human life to complete each one . because d Egyptian for thousands of years where convinced about the afterlife with their gods. The Nubians for thousands of years did thesame cos they where convinced of the existence of their god. The Muslims pay pilgrimage to the Kaaba evry year because they are convinced there is Allah (remember Muslims often die yearly from stampeding themself just to kiss the Kaaba ).Equally d Vatican was built based on dis same conviction . So what makes u think that a baseless conviction that's even less than 3000yrs won't sooner or later fade away.? Older ones faded
Politics / Re: 1962 Members Of Western House Parliament Jumped The Gate. (Picture) by thehannibal: 4:43pm
Religion / Re: Why Most Terrorists Are Muslims. by PastorKun(

m

): 4:29pm
gatiano:
I was born a muslim but was not raised as one, i forgive my parent because they did not know who they were, as i am born a muslim so are my black brothers and black sisters everywhere on the planet and infact other 6 planets that have people on them. Islam did not start with Muhammad 1400 years ago. Islam began with the creation of the creator, The originator WAS a Muslim. The muslims we have today is the filtered, watered down islam, which was infiltrated by the devils three generation after Muhammad (May the peace of Allah be with him). This muslims of today, i considered them a christian of different denomination who just pray like the muslims. They believe like the christians that Jesus (may the peace of Allah be with him), they believe that He was not the product of Love (few muslims), while most believe that Jesus ressurected after he was physically

dead

, most of the muslims like christians believe that The Jesus of 2000 years ago will come back, it would have been better or made sense if it were to be that he will be given birth too anew, but it is that Jesus of 2000 years ago? Then you are definitely not a muslim, it is just eye service. To show that most are not muslims at all, is the fact that you think Allah is not a MAN. let me use a baloon as an example, a baloon without air in it is only a body that can't float or can't lift. but with air in the baloon, it will float anywhere, and the air without the baloon is just ineffective and uncapable of doing nothing.
A real muslim will not hold any kind of weapon, A real muslim will do his part, civilize the people, submit self totally to the will of Allah(most important), A real muslim should know without a doubt that Jihad is for Allah alone. A real muslim should know the meaning of sharia and how to put it into practical use within all society. A real muslim must by now know who Allah is and where he is and that he already is here in person. a real muslim should know that the muslim, earliest muslims were the one who created the universe, why is it that now, that they have to buy everything and can even make anything. simple, the devil has infiltrated them and turned the teachings of Muhammad and Jesus upside down that we can now barely know where our nose is. since the devil knows what he did and how he did it, he became the chairman, and both the christians and the filtered out muslim much like the christian enjoy worshipping this chairman(devils) because he feeds us, clothes us, we use his design for our shelter, he teaches us in school, reasons why there is boko boys and their brothers everywhere. ..... if i should continue, i won't end. brother Islam is a wonderful religion of Allah himself, Islam lacks nothing.
What are load of crap
You must be sniffing some really 'good' stuff.
Dating And Meet-up Zone / Re: An Unforgettable Day With Confession14: The DRAMA CHAT ROOM by iceberylin(

m

): 4:24pm
ggrin:
hehe like play like play this yeye don dy bcom reality
House,ayam not

dead

o confession14 is lieing
This is me having **** with my bf
take a look at your life
Religion / Re: The Scam Called God by Zeus777: 4:23pm
theunusualmoon:

........................
You atheists are very funny.You know the truth yet you choose to do otherwise.I am sure you didn't answer the questiom above because you know what's coming to you next.....
anyways if Jesus was a farce then stories about him would be long

dead

by now.Only the truth lasts forever.......Everyother god you talked about :aeskulapis,,,,,,,horus are no longer on the lips of people because they represent something that never lasts.........LIES
weah96 and ifeness have done justice to ur assertion what more can I say
Literature / Re: Patron Of Matrimony (the Complete Story) by OMA4U(

m

): 4:21pm
Baba John, a reserved man, who always seemed not to know when to talk or what to say, kept mute. Even when he talked, he would talk as though he counted his words. Though he wanted to speak, Jamal's look was threatening. Jolomi liked him unlike Dibu, her father's friend, too, who always meddled into other people's affairs when they talked. He would never allow them to finish what they were saying before he interrupted them wrongly. What annoyed Jolomi the most was not his round face and bald head, but the way he spoke, they way spittle flew out of his mouth, especially when he pronounced S. If she was eaten and Dibu came in, she would quickly covered her food before he doubled the volume. His thick one-one mark always irritated Jolomi, she loathed people with tribal marks, especially the deep one as if they had offended the piercers, except Sidi, her grandma's maid.
Jamal flung away his mother's hand as she tried to touch his head. Remi understood the reasons behind his angers. She had been too far away, far away from the ones they once shared love, far away from her children, her home.
"See, there is a fresh wound on your head. You this boy!" She pitied herself and not her son. Jolomi interrupted her mother before she asked the question again.
"Mummy, it was one boy in our school who wanted to beat me that Jamal fought." Jolomi lied. Why Jamal had fought the boy was not something she could disclose to her parents. What was transpiring between this brother and sister was obscene, unheard of. An abomination that began years back, through long time of carelessness and abandonment from their parents. Jamal was in love with his sister and any boy who came close to her in school would become a prey to Jamal's hunting prowess and should be ready to boil in his hot sweat.
Remi turned to father's friend. "Thank you so much, Baba John." He was now on his feet and was about vacating the mournful home. Baba John did not utter a word concerning Jamal, he seemed to understand the children's plight and long state of oblivions. However, he quite blamed Jackson for the asunder in his family. The asunder no one knew it was just starting, asunder like shards of irreplaceable broken mirror.
"Take care of him." Baba John told mother, "I will join you when you are going to Abeokuta tomorrow". He faced her father too," You are a man. So sum up your body as a whole. Thank God, mama was very old before she joined her ancestors. "
Jolomi stood still, focused on the vacancy. The last phrase she heard struck her so hard, mama was very old before she joined her ancestors. It got her ruminating on her family's past life. How the family had been before the intrusion. Was grandma really
dead
? The phrase flashed through her mind as she gaited back to the room again, mama was very old before she joined her ancestors. Her mind travelled far back, far through the torrent of time, to the genesis of maze of muddled confusions and destructions.
Dating And Meet-up Zone / Re: An Unforgettable Day With Confession14: The DRAMA CHAT ROOM by francizy(

m

): 4:18pm
LoL, that looks more like two chickens bleeping! Real pics plz..
ggrin:
hehe like play like play this yeye don dy bcom reality
House,ayam not

dead

o confession14 is lieing
This is me having **** with my bf
Romance / Re: Mr Nairaland [December 2014] Contest - The Finals! by herald9: 4:16pm
kulkatty:


LOL. Na today??

Where I come from(yabaleft)
They don't teach us how to blush and how to miss people...only if they are

dead

.

So you know the next thing to do


You need to be relocated to yabaright
Politics / Re: Police release NEW VIDEO: Extraordinary Scenes Inside Nigeria National Assembly by adavize: 4:12pm
anybody that thinks they are doing all that for Nigerian citizens must be naive
its all ABOUT THEM; THE ELITES ; THE ONES WHO LOST OUT AND THE ONES FEEDING FAT. ALL THAT SHOW IS NOT FOR FOR;
1. THE COMMONERS, 2.NOT THE UNEMPLOYED YOUTHS, 3. NOT THE SOLDIERS AT THE FRONTLINE, 4.NOT THE BED RIDDEN PATIENT WITHOUT MONEY, AND 5. CERTAINLY NOT BECAUSE OF THE MISSING GIRLS OR THE
dead
BOYS.
1 Like
Nairaland / General / Re: Why Is The Dead's Face Powdered? by Nobleval: 4:11pm
cococandy:
Powder to the face, to hide the squalid pallor of the

dead

's skin.

Cotton wool to the Nostrils I think is to block whatever foul odor may emanate from the interior of the carcass(sorry for the choice of words)

In any case, they are mostly used where the method of preservation is sub par,hence to need to dress up the body in ways that hide obvious signs of degeneration.
Romance / Re: Mr Nairaland [December 2014] Contest - The Finals! by kulkatty(

f

): 4:10pm
herald9:




chai ! This kind naija girl cef
She doesn't know how to blush


LOL. Na today??
Where I come from(yabaleft)
They don't teach us how to blush and how to miss people...only if they are
dead
.
So you know the next thing to do
Islam for Muslims / Re: Jinn Stories by AlBaqir(

m

): 4:08pm
lanrexlan:

Their argument is summarized as follows:
1)It was not recommended by the Prophet(pbuh).

Only In the Riwayat. But they simply have no right of accusing the sheik who claimed to receive this after having met the holy prophet (peace be on him and his household). Countless sahaba gave their testimony of meeting the prophet in their dreams and 'recommendations and answers' were provided for them. Is that kind of blessing the monopoly of the sahaba alone? Infact, to them Muhammad is
dead
and cannot hear anything therefore whosoever make such a claim is a liar! That's sickening.
There are lots and lots of personal spiritual experience so how dare those who do not have such experience to tag it lies!
Besides,
there are few practices done by these 'alfas' today never known or practiced by the prophet or the sahaba e.g saying of 'Radi'Allahu anhum' or 'Ridwanullahi alahi' after the name of sahaba. Yes its an expression used in the holy Quran but it was not commanded or practiced by the prophet, the sahaba or the tabi'in.
lanrexlan:

2)Muhammad(pbuh) was overpraised.

Overpraising indeed! Overpraise is something one do not merit. Jesus is Lord or God, for example, is not even overpraising, it is blasphemy.
Words such as "Rauf, Raheem, kareem, Siraj al-Munir, khulq Azeem etc were used for the holy prophet (peace be on him and his household) in the holy Quran. If these words were not used in the Quran, and one sheik used them for the holy prophet, these 'alfas' will say it is Shirk.
Every word and verse of solat Fatih is backed up by several verses in the Quran.
lanrexlan:

3)Those that lived with the Prophet(pbuh) were versed in arabic language yet they didn't prepare Solatul Al-Nabiyy by themselves.

Hazrat Hassan ibn Thabit (ra) used to compose verses of praise, eulogy and salam to the holy prophet (peace be on him and his household) in his blessed life-time.
Salawat wa Salam ala Nabiyy is a command of Allah in His book which is wajib on every believer. Only those companions who knew not how to send salawat and salam came to inquire from him and he recommended for them. This is not a restriction whereby it is haram to do other than this.
I listen to one 'eyin anabi (eulogy for the prophet)' in Yoruba language and I cried challenging myself that I knew nothing about Muhammad. In any language, in different Godly thought, you can compose Salawat wa salam ala Nabiyy.
Salat Ibrahimiyah! No doubt is the best. Its tafsir is awesome, and if you go through the tafsir, you will be challenge you did not give what is due to Muhammad and his household.
lanrexlan:

4)Tijjaniyahs attached much importance to it

So has it become a sin attaching more importance to Salawat wa salam ala Nabiyy in a particular composition aside what is recorded in the Riwayat?
It is default. Whoever is born or tread the path of 'tijaniyah, Qadriyah et al' will have no choice but to attach importance to this salat due to constant practice. And in this case, what a noble practice being Salawat wa salam ala Muhammad.
What we should condemn is the heresy attached to it not the practice itself.
lanrexlan:

5)Muhammad(pbuh) is being elevated to an higher position.

The highest position Muhammad (peace be on him and his household) occupied, which no creature of Allah reached, is said to be "Maqam Mahmudan". (Quran says).
The onus is on them to explain how Muhammad (peace be on him and his household) is being over-praise or elevated more than he deserved.
These are the people who repeatedly preach an alien ideology saying Muhammad is just a man like you (thereby no praise), citing erroneously verse of the Quran.
lanrexlan:

Lol, omo see challenge. Don't try my aayan ogbufo
It simply means 'If we were to prepare the fire for a snake according to its length, we will surely burn the house'.

I know I don score 100%
You try seriously brother
Celebrities / Re: Suffered A Dog Attack by Airforce1(

m

): 4:08pm
Tval:
You should have also posted the picture of the

dead

dog. you suppose kill the dog
This is the second time the dog will bite someone
And gonn be the last trust me
Romance / Re: Mr Nairaland [December 2014] Contest - The Finals! by herald9: 4:06pm
kulkatty:


LOL ewoooo. You don miss road
I don't miss people o. Or else they are

dead

.

So do the needful
chai ! This kind naija girl cef

She doesn't know how to blush
Religion / Re: 5 Myths About Spiritual Spouse by sonOfLucifer: 4:06pm
VirginFinder:


O Lord, silence this son of belial in Jesus' Name!

Amen!!
Threatening me with a
dead
man? That NaughtyPerson couldn't even save himself. What a hopeless fool. Thats who you choose to put your faith in? A
dead
Jewish carpenter?
Romance / Re: Mr Nairaland [December 2014] Contest - The Finals! by Amefrica(

m

): 4:01pm
kulkatty:


LOL ewoooo. You don miss road
I don't miss people o. Or else they are

dead

.

So do the needful
Religion / Re: The Scam Called God by ifeness(

m

): 4:00pm
theunusualmoon:

........................
You atheists are very funny.You know the truth yet you choose to do otherwise.I am sure you didn't answer the questiom above because you know what's coming to you next.....
anyways if Jesus was a farce then stories about him would be long

dead

by now.Only the truth lasts forever.......Everyother god you talked about :aeskulapis,,,,,,,horus are no longer on the lips of people because they represent something that never lasts.........LIES
With the weekly donation involved, Yahweh, though not real, but it's name has made lots of people rich. I see that investment staying around for a while. But trust me,it's name will pass away like the others.
1 Like
Celebrities / Re: Suffered A Dog Attack by Tval(

m

): 3:58pm
You should have also posted the picture of the
dead
dog. you suppose kill the dog
Family / Re: What's So Special About Your Age That You Hide It? by hardeiluxie(

m

): 3:58pm