Fever Magic (short Story) by pabon(

m

): 11:09am On Jun 15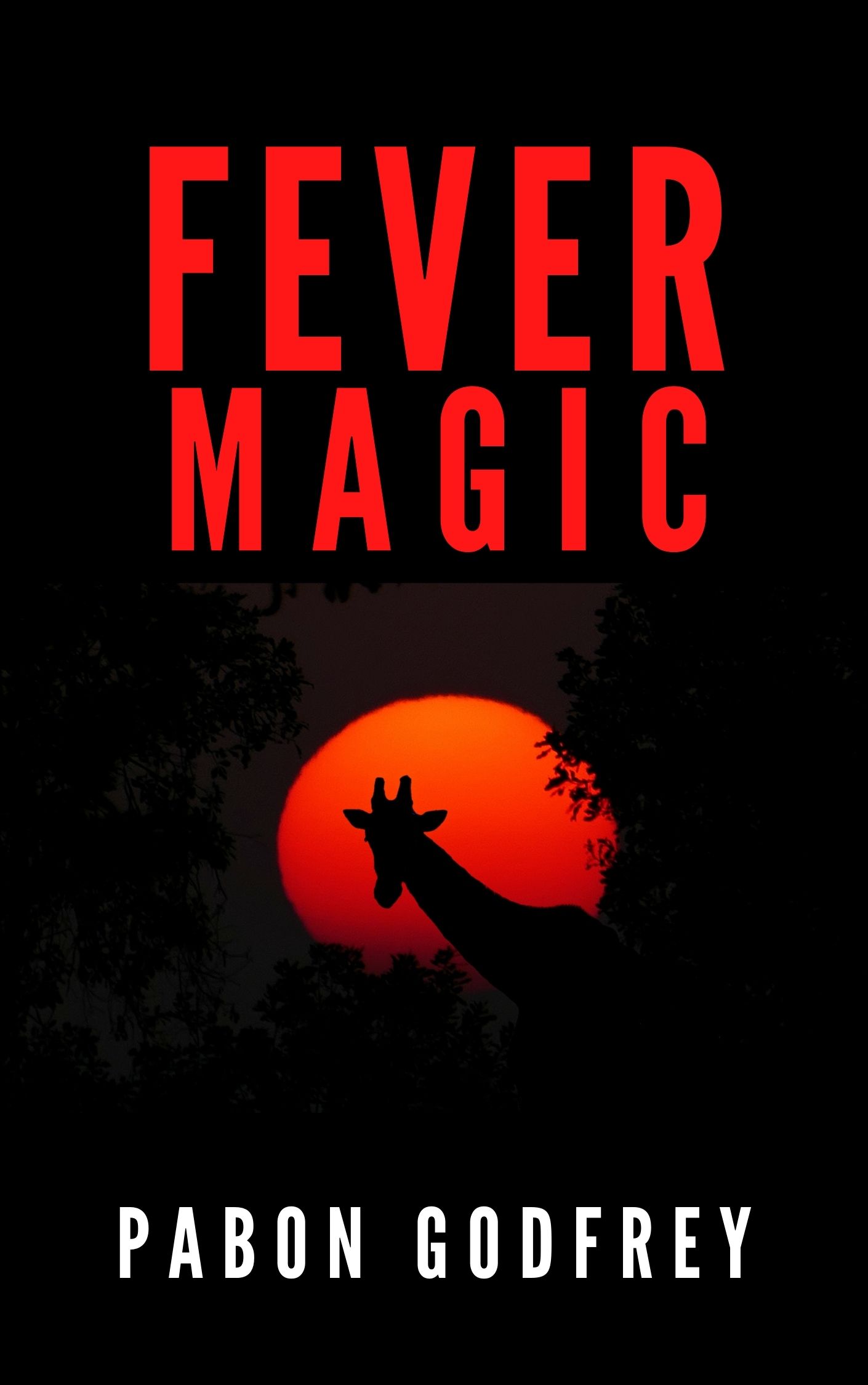 A short story full of unbridled African joyful essence and pride.
Ochuko believes that magic has flowed through her. It comes just as the time when she needs it the most. But what proof is there to show now that the fever has left her?
Re: Fever Magic (short Story) by pabon(

m

): 11:10am On Jun 15
1

Ochuko Umukoro wished she didn't have a brother attending the same school as her in times like this. She was done with her classes. Having to wait for Tega to finish his lessons felt like torture.
Their mother had strictly warned that they always walk home together. She'd disobeyed once. Ochuko didn't think she'd want to taste her mother's wrath twice.
Tega took afternoon lessons. He was in the exam class, Junior School three. It meant she had to wait two extra hours after school.
Today, she wasn't feeling very well. Her body temperature was some degrees higher than average. Ockuko wondered if her mother would let her off the hook if she explained this as the reason for her going home alone.
Still, she couldn't. She'd need to tell Tega first before leaving. As it stood, the lessons had begun already. Mr Ayomanor, Tega's class teacher, didn't like any interruption when he taught.
Now, they were treating past questions on Mathematics.
Ochuko tried to get her brother's attention. However, he wasn't focusing on the calculations the teacher scribbled on the chalkboard but on a piece of paper a classmate had thrown at him.
0chuko heaved a sigh. She went to the adjoining class and sat down in the front seat. Bringing out a storybook, she bent her head down and began to read.
Thankfully, it wasn't one she'd read before. So, she didn't feel bored. She'd gotten it from her classmate who had the habit of buying storybooks like these.
It didn't take long before Ochuko forgot about her running temperature. The book was the most interesting she'd ever read.
The protagonist was a teenager who was coming to terms with his magic. Ochuko read on and on, each page sucking her deeper. She didn't know when time drifted past.
Ochuko kept flipping the pages, enthralled by Chika, the protagonist's ability. This was the sort of books she loved - the kind that suspended reality and immersed you into a realm where powers were natural, and magic was a thing.
As Ochuko turned another chapter, she felt a wave of heat course through her body, from her hair down to her feet. She began to tremble.
For the first time since she opened the book, Ochuko looked up. She couldn't understand what was happening.
She never fell sick. Never. Only once had she complained of a headache. That was back in kindergarten.
Her ability to stay fit was one area she excelled more than her brother.
Dismissing it as nothing to worry about, Ochuko went back to the storybook.
Ochuko didn't look up again until she heard people screaming outside. She glanced at her wristwatch. It was already two hours. She hadn't realized the time was so far gone. The book was a time killer.
Hurriedly, she stuffed the book into her bag and ran outside of the class.
1 Like
Re: Fever Magic (short Story) by pabon(

m

): 11:11am On Jun 15
2

When Ochuko got outside of the classroom, she looked around for Tega. She wasn't bothered about the noise or the people who gathered around. She cared only about her brother. With how her body felt now and her temperature rising, Ochuko knew she had to get home as fast as possible.
She peered into Tega's classroom but found it empty. Her eyes went towards the gate. No person was around that area, safe for the gateman looking towards the direction where the noise was coming.
Ochuko turned towards the circle. Perhaps, Tega would be there, too. She shuffled towards the noise of people cheering and jeering, looking around if he'd see Tega.
Ochuko was getting angry already. Tega ought to know better than to stay behind to watch a fight. She'd waited two hours for him. Simple courtesy demanded that Tega shouldn't waste her time.
She would vent her anger on him if she found him there. She would report this behaviour to their mother when they got home.
Ochuko moved around the circle but didn't see him.
"This Tega is very lazy," said someone standing in front of the circle.
"And to think that he's got a sharp mouth," another person said.
Ochuko pushed herself to the front of the crowd. Someone was fighting with her brother and had just punched his face.
Ochuko had never liked Onos. It wasn't because his nose looked crooked but that he was a bully. He preyed on students too weak to defend themselves.
Ochuko had sought ways to deal with Onos. She'd not succeeded so far.
When Onos should have stopped, having gotten his fill of fun with everyone clapping and cheering him, he kept hurting Tega.
Once more, he slammed Tega on the floor. Ochuko couldn't take it anymore.
"Stop it," she shouted at the top of her voice.
A dead silence followed. Everyone turned to look at her. No one ever dared to stop Onos when he dealt with a student. Even the teachers had grown tired of dealing with him. He couldn't be suspended or expelled because his father was highly placed in society and gave generously to the school's projects.
Where she should be afraid, turn around and run away, Ochuko stood her ground as Onos approached her. Anger burned through her ears and eyes. Onos made his way toward her slowly. He had a wicked grin on his face, the type that signified that something more sinister than beating her brother was about to happen.
However, what happened next wasn't expected.
Tega pounced on Onos from behind. He succeeded in getting him to the floor. The collective gasps from the body of students gathered around were enough to make Ochuko's day, one never to be forgotten.
Tega sat atop Onos. Even though the guy was bigger, he couldn't push Tega away. Tega began to rain down punches on Onos. It wasn't until Onos had started to draw blood that Mr Ayomanor came to dismiss them that Tega stopped.
"Stop it, you," the teacher's baritone rang. "What do you think you're doing?" he asked.
Tega got up, panting heavily.
Ochuko thought that Tega would indeed be suspended now. Mr Ayomanor would punish him now and tomorrow at school. However, he didn't do that. Instead, Ochuko thought she saw a smirk on his face as they turned around to go.
Tega stormed off toward the gate, and Ochuko had to run to catch up with him.
Re: Fever Magic (short Story) by pabon(

m

): 11:13am On Jun 15
3

Once they were out of sight, Tega spoke up, his excitement palpable.
"Ochuko, did you see what I did there?" Tega asked.
Ochuko nodded.
"I was like a ninja back there. With one sweep, I brought Onos down on his back. No one has ever done that before. I'm sure he would never forget about that. I'm going to sleep very well today.
"Hmm," Ochuko said.
Tega turned to look at her. "Aren't you happy about this? Onos has been a pain to both of us for a long time. For once, we've dealt with him."
Ochuko nodded. "That's true."
Tega turned to look ahead. "I wish someone had recorded it. Someone could have gotten the whole thing. Right? I mean, three people have good phones in our class. I bet they might upload it on their WhatsApp status. By tomorrow, the whole school will know what happened. My word! This is the route to fame." Tega shook Ochuko slightly." This will be the beginning of fame, "he said.
Ochuko shook his hands off. She wasn't pissed with Tega. Also, she wasn't quiet because of her running temperature. No. Rather, she was confused. She didn't think any of what happened had been ordinary.
Ochuko felt she had something to do with it.
She knew Tega. Although her brother. He was only strong enough to beat up little kids. He couldn't even stand up against his mates, how much more Onos.
The bigger boy would have flung Onos from his body if he wanted to.
But he hadn't as something had held him down. He'd been incapable of defending himself. This was the same Onos who no one could so much as punch.
Ochuko knew something had left her the moment Onos came close to her. It had made its way towards him, encircling him. Thinking about it felt insane, and she knew Tega wouldn't believe it if she told him.
Ochuko decided against telling her brother. However, she kept pondering on it as they went home.
Tega didn't stop talking. Ochuko was trapped in thoughts. The only words she kept picking out from Tega's gasconade were 'fame' and 'lesson.'
When they arrived home, their mom was out. Ochuko was glad that she didn't have to lie. She and Tega agreed they were not to say anything that happened.
Ochuko went straight for the shower. She stood there for long as the cold water ran down her body. She pictured herself standing in front of Onos.
"Where had she gotten such courage?"
Ochuko couldn't understand any of the things that happened at that moment.
She was beginning to shake under the shower. Her head ached slightly. Quickly, she dried herself and made way for her room. There, she buried herself under blankets and went to sleep.
It wasn't until her mom screamed that Ochuko woke up.
"My God, Ochuko! Your body could boil water. What's happening? When did this start?" Mrs Umukoro asked.
Ochuko sighed, breathing out. She looked up at the clock to realize she'd been asleep for more than four hours.
"It began at school mom," Ochuko said.
"Just sit upright. I'm going to get you medications. You will be alright soon. I knew something was wrong when I noticed you'd been sleeping for so long. Does your head ache?" Mrs Umukoro asked.
Ochuko nodded. "Yes. Slightly."
"It's fever. I'll be back," her mother said, exiting the room.
Tega sat up. Her eyes burned, and her mouth tasted bitter. She'd not eaten anything since breakfast but had nothing appetite.
Soon, her mother was back with a steaming cup. She sat on Ochuko's bed.
"Take and drink this," her mother said, passing her the cup.
"What's that, mum?" Ochuko asked.
"It's herbal tea, something for the fever. It should help with the temperature. I will leave now to Sunday's pharmacy. He will have drugs for the fever. Just drink up and try not to lie down," Mrs Umukoro said.
"Okay, mum," Ochuko said.
It wasn't easy sitting upright for long. Ochuko felt weak. Still, she tried by allowing her mind to wander to things that could interest her. She remembered the book she was reading.
Ochuko got up to retrieve it and nearly threw up. She had to hold herself for some seconds before getting the bag at the foot of the bed.
She had barely begun reading again when her mum returned.
"I've got the drugs now. You would be fine before Wednesday," she said.
"Wednesday? What about school tomorrow?" Ochuko asked.
"I'm not sure you can go to school tomorrow," her mother replied.
"I can't miss school, mum," Ochuko protested.
"It's not for me to decide. Let's see how you are by tomorrow," her mother said.
Ochuko took the drugs with enthusiasm. She didn't want to have to skip school for anything. She hated having to copy notes from her classmates when she could have done so herself. Notes copied from classmates always had errors.
1 Like 1 Share
Re: Fever Magic (short Story) by pabon(

m

): 11:13am On Jun 15
4

When Ochuko slept that night, her dreams were filled with much weirdness. In one of the dreams, her legs began to grow longer. Soon, she was towering so tall that she had to bend and get out of the house because it could no longer contain her.
She grew until she could see the top of their roof. Then, from nowhere, someone shouted her name. It got louder, and soon, Ochuko couldn't keep her footing. She fell screaming.
"I'm here. What was that?" her mother asked.
Ochuko opened her eyes. "It was a dream," she said, more to herself than to her mum.
Feeling her head, Mrs Umukoro frowned. "You're still running high temperature. I'm afraid you can't go to school like this. No. You will remain with me indoors today," she said.
Ochuko nodded. She was too tired to complain.
"Tega is about leaving. I will go and prepare yourselves food now. You need to gain strength," Mrs Umukoro said.
"Okay," Ochuko replied.
She stretched, turned around and slept off again.
This time, she wasn't the focus of her dreams. She saw Tega being pursued around a field that looked like the one they had at school. He kept getting out of his pursuers grasp by twisting and turning. He was enjoying himself.
However, things blurred out, and the scene changed.
This time, Ochuko saw her brother heading to school, taking the path they usually took.
He entered the bush part that led to the front of the school. Someone jumped out of the bush and blocked his path.
It was Onos.
Two other guys whom Ochuko recognized as his troublemaking partners jumped out as well.
"So, you think it was over? You think you could humiliate me and get away with it?" Onos said.
Tega began to back away, but the two other boys were behind him.
"This idiot broke my nose," Onos said, touching his nose, which now held a plaster. "I'm so going to beat you today, it will be the day you never forget."
"Please, leave me alone," Tega pleaded.
Onos laughed hysterically. "Sure. We will leave you, but not before spoiling your face." Onos turned to his friends. "Hold him down."
They were glad to obey. Tega was no match for them as they were bigger and stronger. They held him down and forced him to his knees.
"Fight me now. Do what you did yesterday," Onos said, folding his hands into his chest.
Tega swallowed saliva, visibly afraid.
"Do it. I'm waiting," Onos said.
When Tega did nothing, Onos slapped him across his cheek. The spit3 reddened on impact.
That's when Ochuko showed up. Her hairs were flapping behind her, although there was no wind. With one finger, she pushed Onos, and he fell to the floor like a bag of sand.
Onos staggered to his feet, looking around. "What was that?" Onos asked the two guys with him. They seemed equally dumbfounded.
Ochuko noticed this but didn't stop. She was too angry to reason.
She kicked Onos on his legs. As he tried to stand, she booted his lower member. He fell to the floor, shouting in pain.
Then, she turned towards the other boys whose name she didn't know. She laughed them both across their cheeks. Like Onos, they too turned around looking for the source.
She kept doling out slaps until they took to their heels. Onos joined them, although he was slower.
Then, Ochuko turned towards her brother, who was on the floor. Immediately her hand touched him, Tega bolted away, faster than she'd ever thought he could run.
Re: Fever Magic (short Story) by pabon(

m

): 11:14am On Jun 15
5

"You're not going to believe what happened today," Tega said as he entered the room.
He hadn't even pulled off his uniform before he came to her room. She was feeling way better now, having eaten and taken the drugs her mum prepared.
"What's that?" Ochuko asked although she suspected she knew what he wanted to say.
"It's the weirdest thing that's ever happened. You do remember yesterday's fight. Right?" he asked.
Ochuko nodded.
"Well. Onos, Raphael, and Emmanuel, you know them right? Those two riffraff who follow him, they waylaid me."
Ochuko shook her head.
"That's not even where I'm going," Tega said, interpreting her head shaking to mean that was very bad. "Raphael and Emmanuel held me down and only God knows what Onos was going to do to me. Then, something happened. It felt like someone was there but I couldn't see him. Onos fell like someone pushed him. Even Raphael and Emmanuel were struck, too."
Ochuko sat up." What do you think it was? "she asked.
"Isn't it obvious?" Tega asked.
"What?"
"My guardian angel's working," Tega said, with an air of correctness.
Ochuko shook her head. "I don't think that's it. Listen, something happened that you need to know," she said.
"What happened?" Tega said, a frown on his face.
"Today, just after you've left, I had a dream. I saw things. I saw you being attacked by those same boys. I saw myself defending you, kicking Onos and slapping those boys."
"That's just coincidence," Tega said, dismissing her narrative.
"But it isn't. Yesterday, when Onos was ... beating you, just before you took him down, I noticed something. It felt like something, I don't know, power, left my body and entered yours," Ochuko said.
"Are you listening to yourself?" Tega asked. "What power? You and I know that the only power you have is food power."
Tega got up.
"Don't talk like that," Ochuko said.
"Is it a lie?" Tega asked, taking an apple from the bedside table where lots of peeled bananas, sucked oranges, watermelon slices, all laid.
Ochuko sighed when Tega exited the room. Against logical reasoning, she knew what she'd felt. Never had she had such an experience. It wasn't easy to explain. The only thing she knew now was that it came with the fever. For the moment she awoke from the dream, the fever was gone, and so was the power she'd felt idling in her blood.
Someday it would come again. Of this, she was sure - the fever magic would return.

xxxxxxxxxxxxxxxxxxxx

THE END
1 Like
Re: Fever Magic (short Story) by pabon(

m

): 11:16am On Jun 15
Fever Magic

Copyright © 2021 by Pabon Godfrey
Published by Pabon Godfrey
Cover design by Pabon Godfrey
1 Like
Re: Fever Magic (short Story) by Taniaa(

f

): 3:13pm On Jun 15
Nice one
1 Like
Re: Fever Magic (short Story) by TheDarkGamer: 4:47pm On Jul 05
Good story.
Re: Fever Magic (short Story) by Ann2012(

f

): 10:08pm On Jul 06
Interesting