You think you have watched all the best movies on Netflix? No you're wrong, below are best movies on Netflix you haven't seen curated by agoodmovietowatch, take your time and read to the end you're going to love this!
23 Best Movies On Netflix You Haven't Yet Seen23. Spy Game (2001)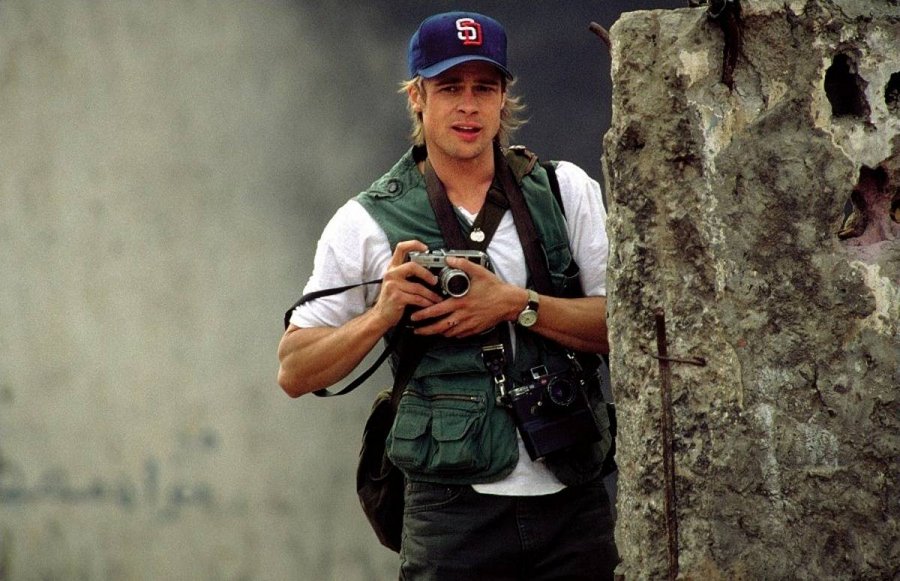 Robert Redford and Brad Pitt make quite the ensemble in this edgy game of espionage. With performances as strong as their jawlines, this action packed rescue mission will keep you in suspense! Be sure to keep up with all the witty banter and interesting plot twists shifting between flashbacks and present day scenarios. Keep in mind that this isn't your average spy movie, with a more realistic approach and a character driven storyline, most of the flash happens cinematically.
22. What Maisie Knew (2012)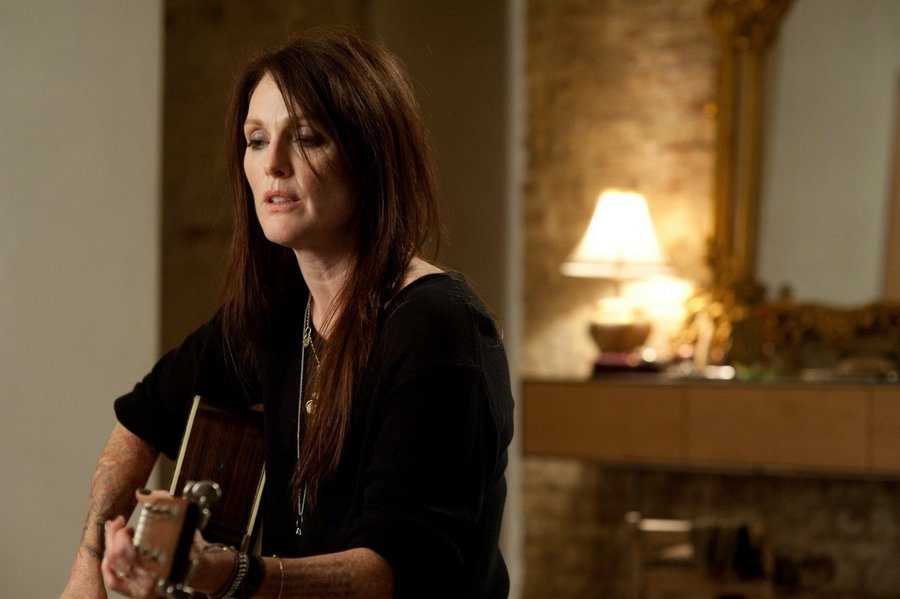 A rock singer (played by Julianne Moore) and an art dealer (Steve Coogan) start a battle for the custody of their daughter, Maisie, mainly to spite each other. When one of them marries, the other rushes a marriage as well. What Maisie Knew is all that and more from the perspective of the little child, Maisie. Written by two writers, directed by two directors, and sporting an excellent cast, you should not be surprised to learn that What Masie Knew perfectly portrays its complex and sad subject matter, giving an honest, bitter portrayal of dysfunctional families.
21. People Places Things (2015)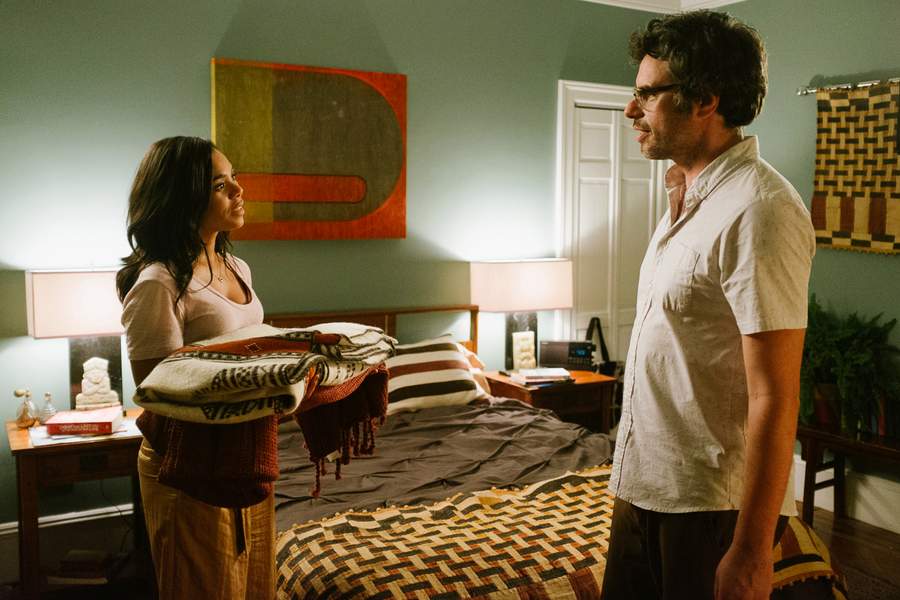 «When comedians get a bit older they do a movie with "emotions" in it. Here's mine.» Flight of the Conchords' Jemaine Clement on Twitter. People Places Things is exactly that, a funny yet heartfelt comedy. Will Henry, A New York City graphic novelist walks on his girlfriend with whom he has twins cheating on him on the twin's birthday party. A year later, Will is struggling to define his new life as a single parent while still getting over his breakup. Smart, honest, and charmingly led by Jemaine Clement, this film will strike you in its simplicity.
20. Dope (2015)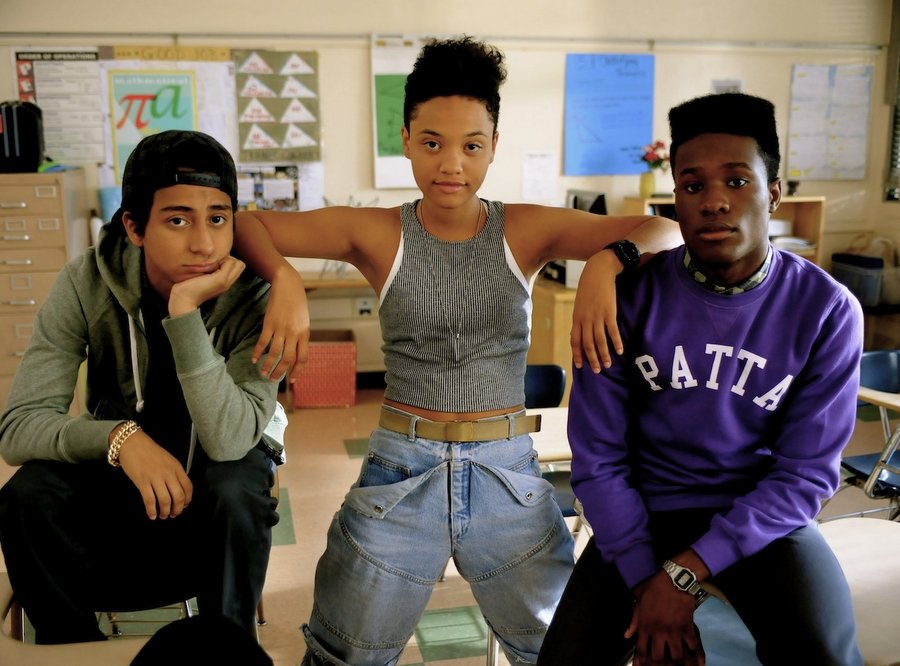 At the same time a fun, crazy, and meaningful movie about Malcom and his friends, high school teenagers and proud geeks who suddenly find themselves immersed in the underground LA drug scene. It's a 2015 Superbad meets Boyz in the Hood. But in its essence it mostly resembles another beautiful film, Juno, in the way it evolves around a character played perfectly who you get to know, agree and disagree with, and ultimately learn from and relate to. Above all it's an outright enjoyable film, a smart one too, with a great soundtrack to boot.
Share this on Facebook?
19. We Need to Talk About Kevin (2012)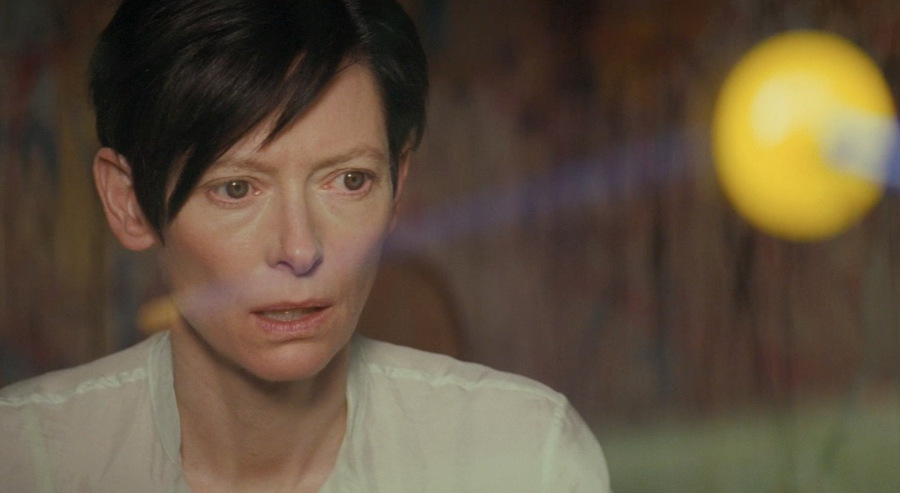 Adapted from the Lionel Shriver novel of the same name, We Need to Talk About Kevin is the story of a mother (Tilda Swinton) that never quite bonds with her child, but not by her choice. The son grows up to do a heinous act that begs the question: nature or nurture? This film is an uncompromising view on the development of an unloved child. Silent pain gets voice. Feelings are shown by actions not emotions in an authentic, comprehensible and aesthetic manner. Great work.
18. The World's Fastest Indian (2005)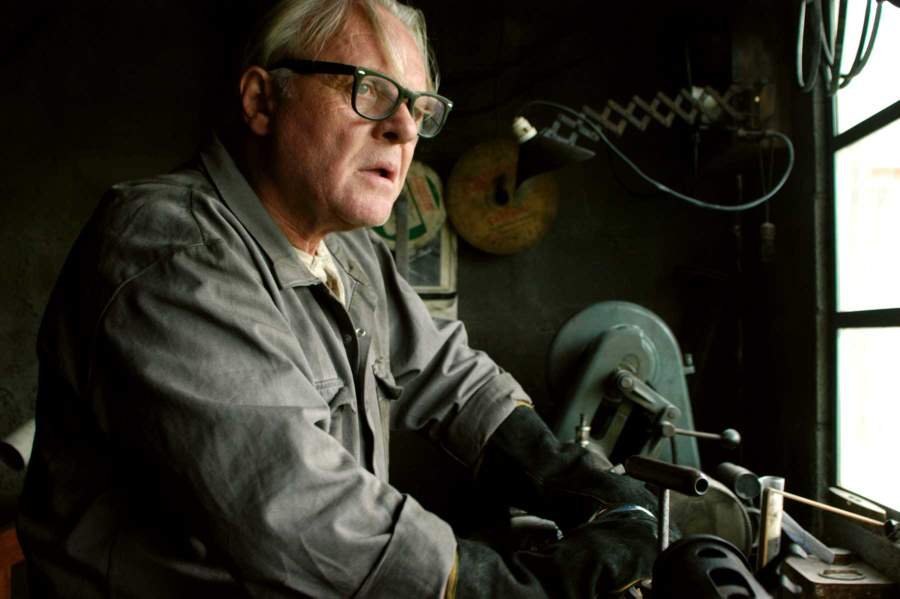 You know Anthony Hopkins as the evil Hannibal Lecter, but in this film he gives a warm and heartfelt performance portraying real life New Zealand motorcycle legend Burt Munro who set a land speed record in 1967 on a hand-built 1920 Indian. It's a story of never giving up on your dream even in the face of ridicule and opposition. Hopkins' performance turns what could have been just another schmaltzy formulaic story line into true gold. You'll be cheering for Burt/Anthony by the end!
17. God Bless America (2011)
Good Bless America is a deeply ironic and violent action comedy from folk legend Bobcat Goldthwait. In a turn of events sure to ring true to many viewers, the protagonist, Frank Murdoch (Joel Murray), after being informed of his terminal brain cancer, sets out on a killing spree out of sheer distaste for the vile, rude, and materialistic culture that surrounds him. Large swaths of the movie are pure rage fantasy, a cathartic blend of violence and humor as the cretinous bogeymen of the modern era are gleefully dispatched. Obviously not a fantastic date movie, but perhaps a good one for a bad mood.
16. Liberal Arts (2012)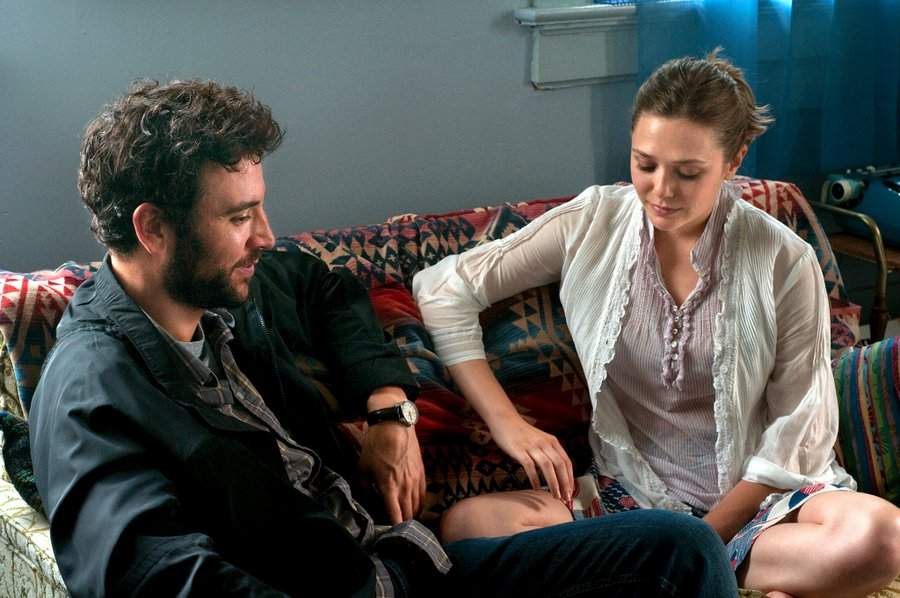 Funny and relatable, this film recognizes the struggles of both an emotionally lacking college graduate and those of his newfound liberal arts lady. A perfect balance of passion and sensibility also adds up to make it utterly engaging. Elizabeth Olsen delivers a great performance, and as for the man of the movie, Josh Randor, who wrote, directed and starred in this – let's just say you'll see more to him than Ted Mosby. A heartfelt effort and above all a very enjoyable film.
15. Atonement (2007)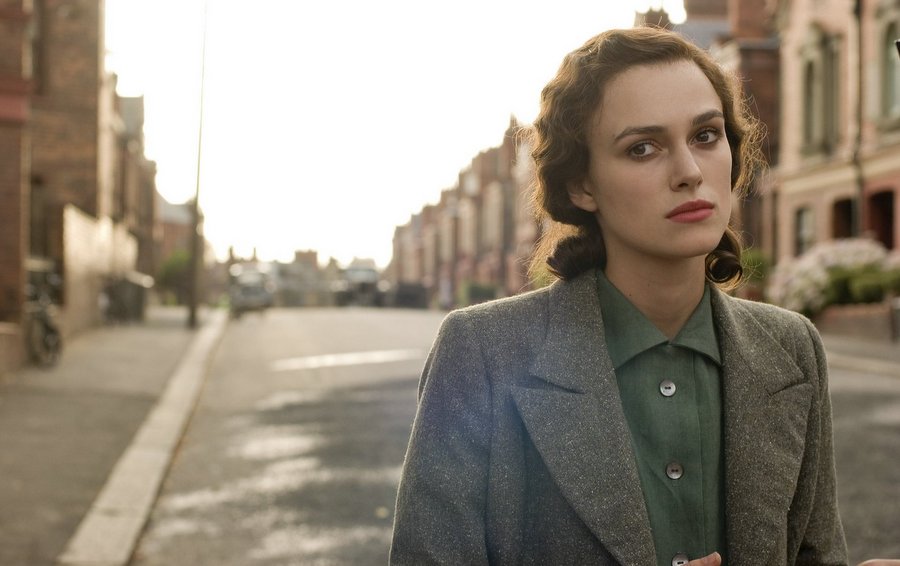 Atonement is a tribute to cinematography, an epic film that might just remind you why you fell in love with movies to begin with. A young girl and aspiring writer has a crush on the man her older sister loves, so the young sister indulges her imagination to accuse the man of a crime he didn't commit. The two are separated and the latter is then sent away to prison and after joins the army. As the young girl grows up and realizes the true consequences of her actions, what can she do, what can anyone do, to remedy such a wrong? Winner of two Golden Globes and nominated to 6 Academy Awards.
14. The Grand Seduction (2013)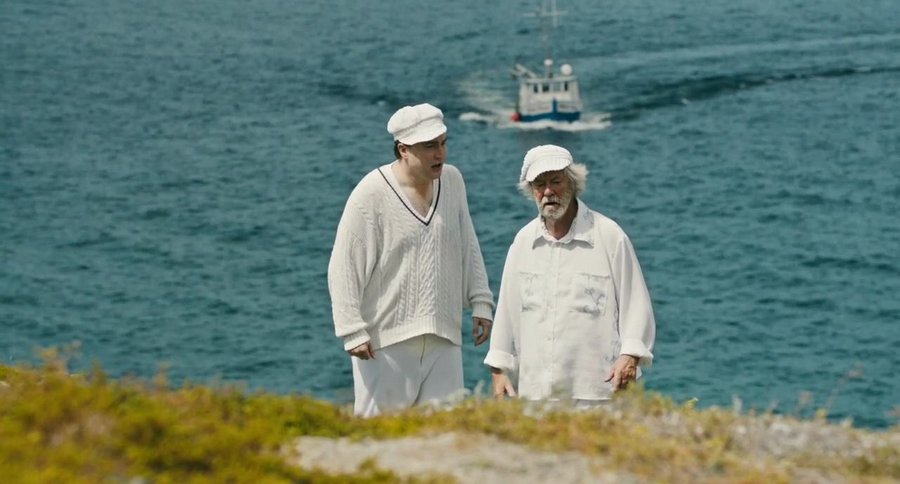 The Grand Seduction, a remake of 2003 French-Canadian film La Grande Séduction (2003), is a lighthearted comedy about the residents of the small fishing village of Tickle Head, Newfoudland attempting to convince a young doctor to become its long-term caregiver in order to secure a contract for a new petrochemical facility. Desperate to guide the town out of its impoverished conditions and lack of employment opportunities, the citizens band together to pull ever bit out of deceit and chicanery out of their hats (in often laugh-out-loud fashion) in order to sway the young doctor Paul (Taylor Kitsch) into believing that Tickle Head is where he belongs. It's a lighthearted and funny story, despite undeniably familiar shades of The Shipping News, Doc Hollywood and Funny Farm. Brendan Gleeson is particularly good as the new mayor of town and Paul's head "seducer". He gives the film that extra bit of humanity and wry humor that lifts it above the familiar plot points and into "notable recommendation" territory.
13. Mr. Nobody (2009)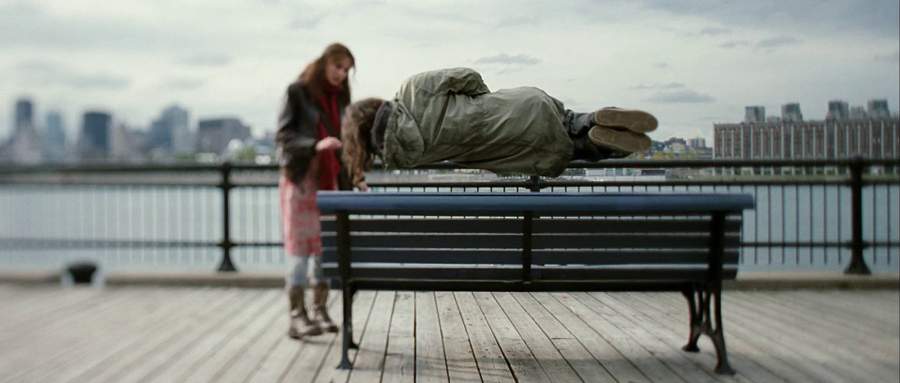 Based on a beautiful premise, sprinkled with artistic vision, it is an intelligent man's sit back and relax movie. The film explores the life and times of Nemo Nobody, the last mortal man on earth, as he reflects on important choices he took. Each of these choices are presented as branching pathways of what could have been, utilizing innovative non-linear cinematography. In addition to the film's winning structure, its soundtrack is considered a masterpiece, perfectly fitting the plot via looping and trilling melodies. The film garnered 6 Margaritte awards, and has slowly been developing into an indie cult classic.
12. The Imposter (2012)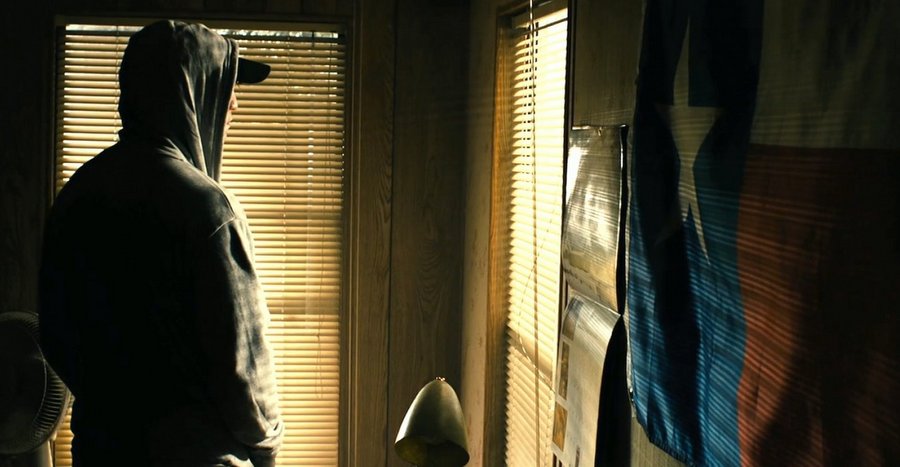 The impossibly true story of a mysterious Frenchman that claims to be the 16 year old son of a family from Texas that went missing three years prior. This movie is shot so well with a story so unbelievable that I had to look it up to believe that it was a real documentary instead of a fiction film played as true. Expect twists and turns at every corner, with brilliant storytelling from the real life people that lived through the whole thing. If Christopher Nolan created a 48 hour story, it would pale in comparison to this film.
Share this on Facebook?
11. How to Change the World (2015)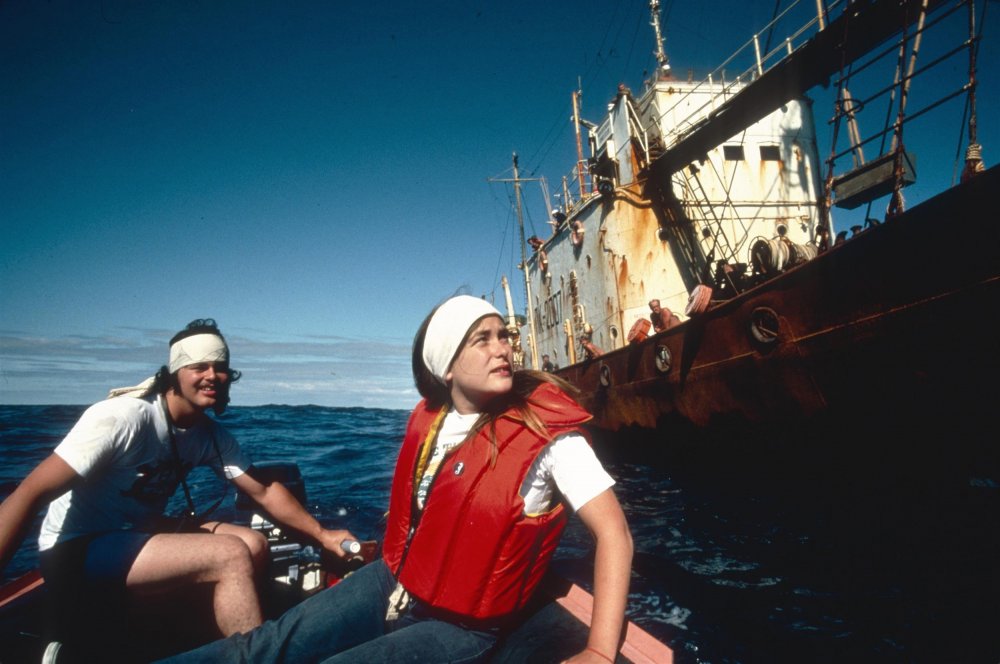 How to Change the World is an insightful and candid documentary about the formation of Greenpeace in 1971 by a small group of environmentalists and activists in Vancouver, British Columbia. Beginning with their attempt to disrupt U.S. nuclear testing in Amchitka, Alaska, the film follows their subsequent efforts to thwart commercial whaling in the Pacific, their anti-sealing campaign in Newfoundland, and their ongoing efforts to defend the natural world against what they perceive as excessive human intervention and abuse. How to Change the World is as much a poignant tale of inspired activism as it is an interesting study of the organization's early tribulations: idealism vs. anarchy, social movement vs. organizational structure (or lack thereof) and leadership vs. disunity. The voice of co-founder Robert Hunter (de facto leader of Greenpeace from inception) is heard posthumously throughout via narrator Barry Pepper, and it adds an impassioned air of gravitas to the film, detailing the many complexities Greenpeace experienced over the course of its early years of growth and development. A compelling and educational viewing experience.
10. Headhunters (2012)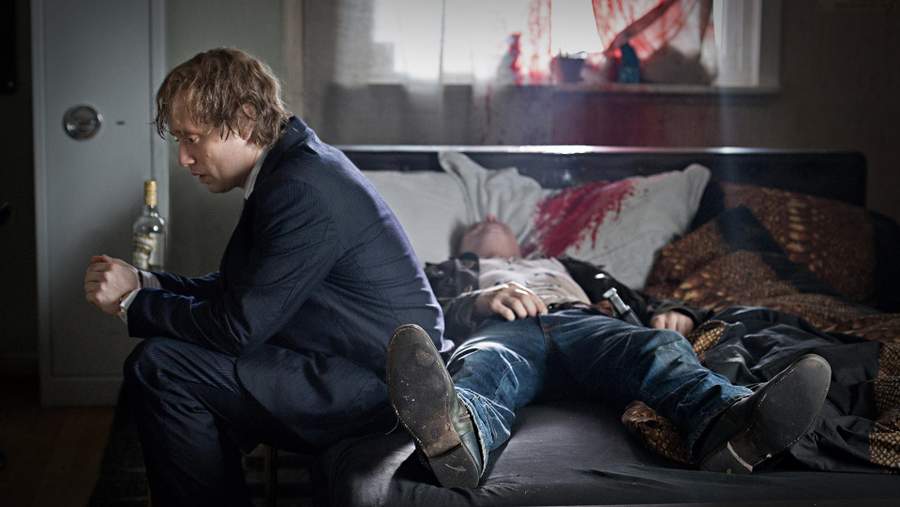 A nasty little chase film with dark humor and balls to the walls action sequences. It is slightly insane, has some brutal fights in it and is completely beyond belief. The thing that keeps it going is its sheer pace; often circumstances shift so quickly the whole film seems a little surreal, which is part of its charm. The only point at which the film does slow down is when it hits incredibly suspenseful moments, which are stretched to near infinity. As it's from the continental tradition, expect all the raw colors, emotion and slightly off kilter characters reminiscent of a violent Lars Von Trier.
9. What's Eating Gilbert Grape (1993)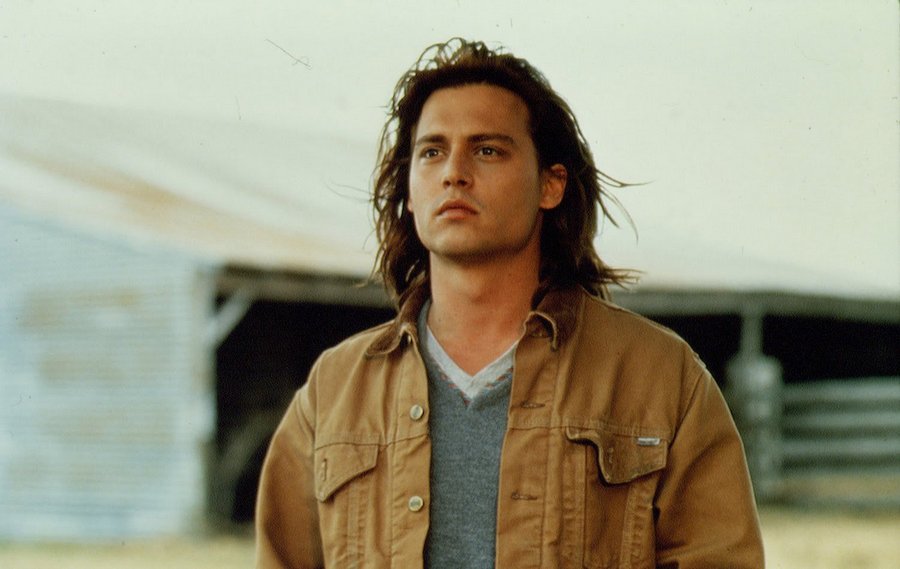 "Moving" is definitely the best adjective to describe this movie, in which teenage Johnny Depp plays the part of Gilbert Grape, a young boy who feels stuck in a little town where nothing exciting ever happens. Gilbert has to carry the weight of his family, a morbidly obese mother and a mentally handicapped brother, both of who depend entirely on him and his two sisters. But one day a beautiful girl comes across his way, and shows him a whole new perspective in life. Anybody with a heart will appreciate this film's effots to show the difficulties that some families with disabled members have to face. The biggest highlight of this movie is Leo DiCaprios's performance of Arnie, an 18 year-old boy with cerebral palsy. He does it so brilliantly that he outshines Depp and Juliette Lewis, who are great too.
8. Beginners (2010)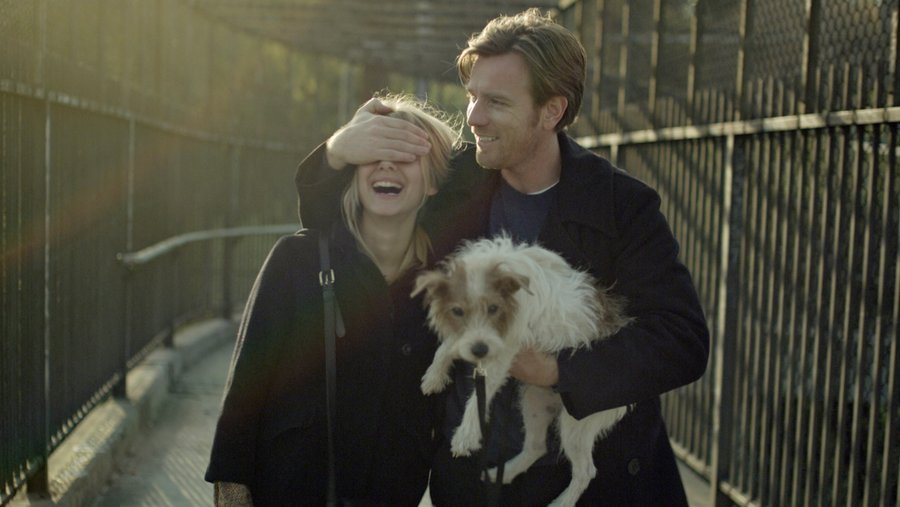 An American romantic comedy, Beginners is told through a series of flashbacks telling the story of Oliver and his complicated and difficult relationship with his father. The film is gorgeously heartbreaking, demonstrating how hurtful we are to those we love, while showing the ties of mutual need that bind people. In the way it also takes on the process of finding one's happiness, through the character's eyes and his father's, what that process has in common for both, and how one is inspired from the other. Beginners is lovely, funny, interesting, and above all very enjoyable.
7. Blackfish (2013)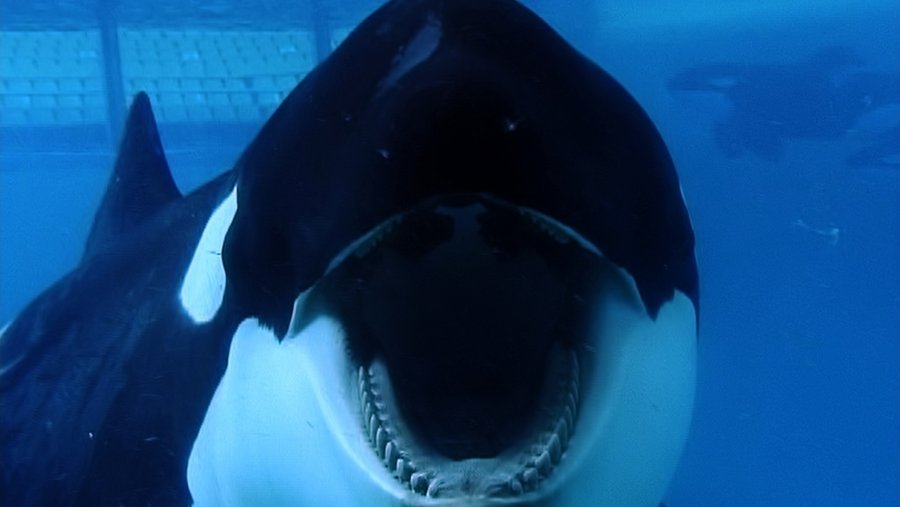 A striking and revelatory documentary focused on captive Killer Whales and their treatment and behavior within SeaWorld and other theme parks around the world. At the center of the story is Tilikum, a bull orca whale that has been responsible for the death of three individuals, and the legal and ethical challenges that have arisen from apparent cover-ups by officials. What happened to Tilikum to make him adopt such behavior, and more simply, what are Killer Whales? First-hand accounts by former whale trainers and experts deliver fascinating truths about Tilikum and the species as whole, with particular attention on their remarkable intelligence and advanced social behaviors. Blackfish will undoubtedly change your perspective on whale captivity indefinitely. It's certainly not to be missed by anyone who appreciates top-notch documentary film-making as honest historical record.
6. Fruitvale Station (2013)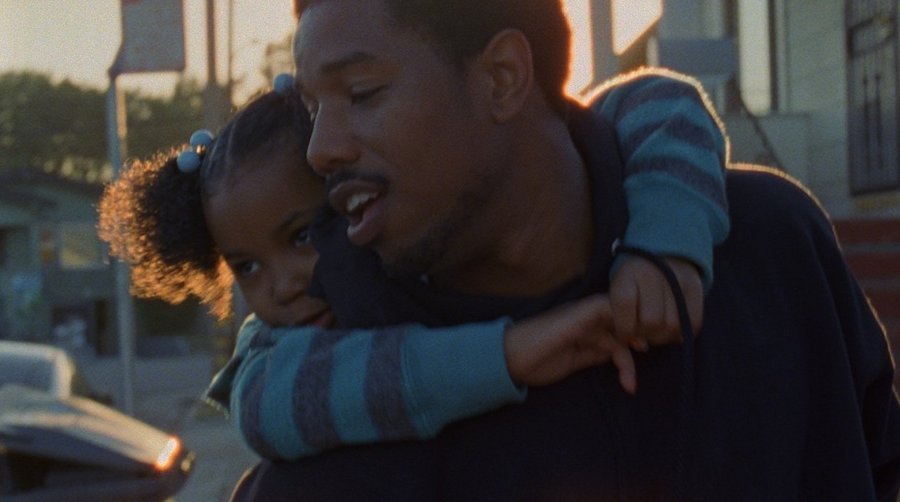 The true story of Oscar Grant III, a 22-year-old black man on the last day of 2008, where his will to change is challenged by his past, surroundings, and the police. You've probably read and heard a lot about young black men's sad recent encounters with the police, and for this reason you might feel like skipping this film. Don't.
Produced by Academy Award winner Forest Whitaker, it is so compassionate and powerfully told, that it surpasses the sadness of its subject matter to almost be a celebration of life. It is an extraordinary and important watch.
5. The Station Agent (2003)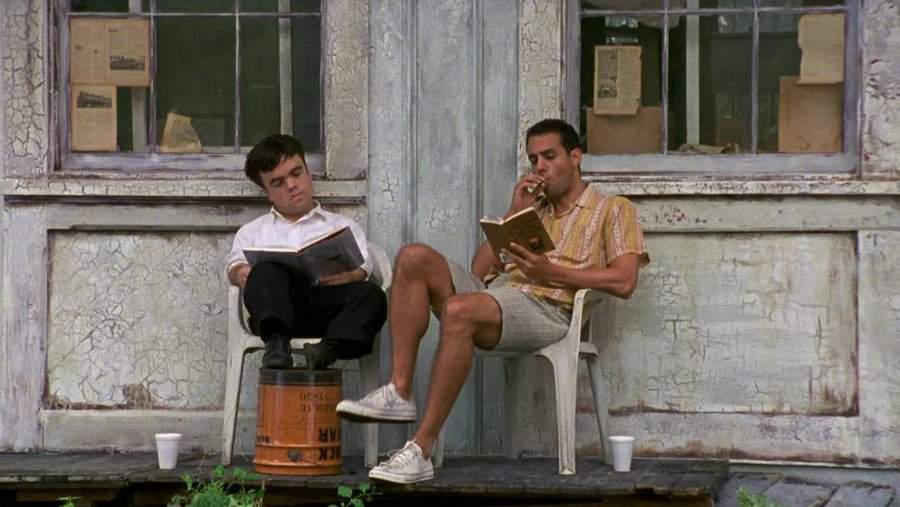 The Station Agent is about loneliness, change and friendship. Sounds corny right? It's not. The characters are developed, they have their own reasons for the choices they make and nothing feels forced, neither actions or conversations. It's a small and wonderful movie about a little man that moves out of the city and his comfort zone when his only friend dies, moves to said friend's old train station and sets his life there. From there on it follows his social interactions with a slew of people, the relationships he forms with them. Oh, and the little man? Peter Dinklage (Tyrion Lannister), who pulls off a great performance, albeit a quiet one.
4. The Diving Bell and the Butterfly (2007)
Directed by celebrated artist-turned-fillmmaker Julian Schnabel, The Diving Bell and the Butterfly is the true story of French journalist and fashion editor Jean-Dominique Bauby (Mathieu Amalric), who suffered a devastating stroke at the age of 43. Almost completely paralyzed by what is termed "Locked-in Syndrome", Bauby was left with only the operation of his left eye intact, leaving him forced to communicate via partner-assisted scanning (selection of each letter of the alphabet via blinking). Ultimately, Bauby employed this painstaking procedure to dictate his own memoir "Le Scaphandre et le Papillon", which became a number one bestseller in Europe. The film alternates between Bauby's interaction with his visitors and caretakers (including the dictation of his book) and his own dream-like fantasies and memories of his life prior to paralysis. With the title, Bauby uses the diving bell to represent his self-perceived state of isolation, akin to a deep-sea diver encased in an oxygenated chamber, and the corresponding butterfly to represent the freedom he enjoys as he often journeys quite magically through his own mind's eye. It's a somber yet engaging film full of heart and vision, featuring wonderful performances by the entire cast across the board.
3. Dear Zachary: A Letter to a Son About His Father (2008)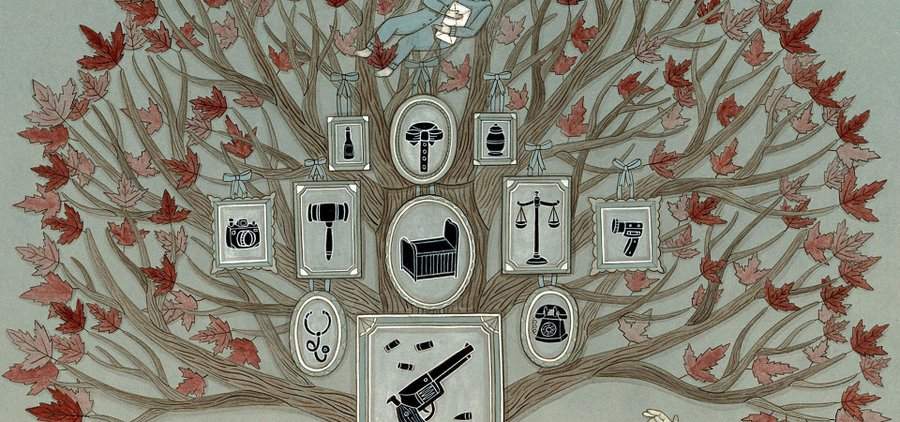 You will not come out of this movie the same person you were going into it. Get ready to cry your eyes out, scream in anger, and rejoice that such a powerful love can exist in our world. DO NOT READ ANY SPOILERS OR SUMMARIES BEFORE VIEWING! This loving documentary about the father of a young boy is one of the best movies of this decade! We can't recommend this film enough!
2. Beasts of No Nation (2015)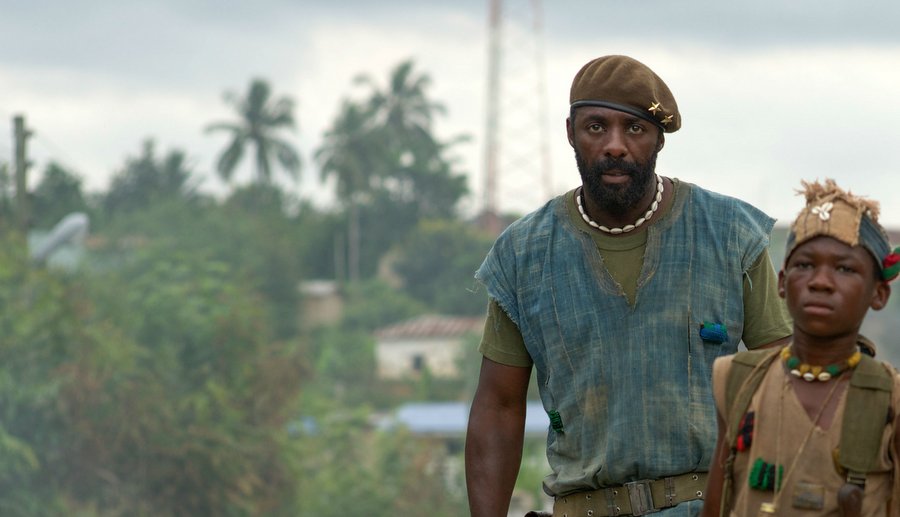 An instant classic, Beast of No Nation is a unique and uniquely-paced war drama which ranges in patterns from explosive visual storytelling to calm character studies. A child joins a rebel group consisting almost entirely of children and led by a charismatic leader credited as Commandant. As you get to witness the conflict through the child's eyes, his own development and his commander's, the film unfolds as an exploration of the never ending, pathetic state of war in Africa. From there it takes you to varying conclusions, most of which you will have trouble admitting you've reached.
As Commandant, Idris Elba is transfixing, proving once more that he is one of the best actors of our time. The whole cast of almost entirely non-actors, as well as the deeply authentic staging by True Detective and Sin Nombre director Cary Fukunaga, are both mesmerizing.
1. Short Term 12 (2013)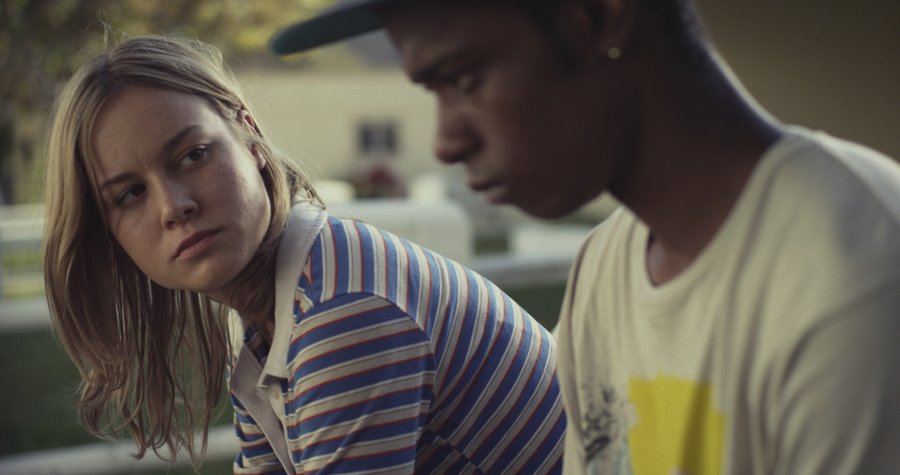 Short Term 12 is exactly like being injured in a part of your body where you didn't think it was possible to get injured before. It will hurt but it will make you care.
Natural and understated by budget and by purpose, it is powered by perfect performances that will take you on an emotional roller coaster ride you will never forget. It is at times sweet, at times depressing and at times hilarious.
The thing is, without even taking into consideration its small budget or the importance of the issues it talks about – we would still consider Short Term 12 as one of the best movies of the past 20 years.
SOURCE:
http://www.ibuzz.com.ng/2016/04/23-best-movies-on-netflix.html