Education / Re: The Federal Government Introduces Easy Process For HND Holders To Upgrade Certif by kings2al1: 3:29pm On Aug 15
This will help to balance the HND rating
Politics / Godwin Emefiele Should List Names Of Those Who Got Money Under Buhari's Governme by kings2al1: 3:28pm On Aug 15
Godwin Emefiele Should List Names Of Those Who Got Money Under Buhari's Government - Shehu Sani
Amidst the ongoing public outcry sparked by the audit report recently published by the Central Bank of Nigeria (CBN), revealing suspicious financial activities reportedly carried out under Godwin Emefiele, civil rights activists and former Kaduna legislator, Senator Shehu Sani, has called on the Bola Tinubu administration to conduct a thorough investigation into the allegations.
He suggests that the focus should be directed towards the former governor of the apex bank.
In a tweet shared on his verified Twitter account on Tuesday, August 15, Sani, a prominent figure within the Peoples Democratic Party (PDP), emphasized that the former CBN Governor should not only be required to identify individuals who allegedly received funds from the prior administration, but also ensure that these named individuals reimburse the federal government for every amount they received.
The Tweet reads:
"The solution to the problem is simply for the ex-CBN Governor to list the names of all those who were shared money under the Buhari administration, and be made to cough out every cent back to the Government."
Source:
https://celebrity-profile.com/godwin-emefiele-should-list-names-of-those-who-got-money-under-buharis-government-shehu-sani/
1 Like
Education / The Federal Government Introduces Easy Process For HND Holders To Upgrade Certif by kings2al1: 9:32pm On Aug 14
The Federal Government Introduces Easy Process for HND Holders to Upgrade Certificates to BSc in a Year
On Monday, August 14, the National Board for Technical Education (NBTE) officially introduced an online program aimed at providing an avenue for Higher National Diploma (HND) holders to upgrade their qualifications to a Bachelor's Degree (BSc).
This announcement was conveyed through a statement by Mrs. Fatima Abubakar, the Head of the Media Unit at NBTE, as reported by Legit.ng. The initiative's details were earlier shared on the NBTE's official Facebook page on Monday, August 14.
The Punch reported that the board highlighted the longstanding challenge faced by HND holders in obtaining adequate recognition as a significant motivation behind the introduction of this initiative.
See Steps here:
https://celebrity-profile.com/the-federal-government-introduces-easy-process-for-hnd-holders-to-upgrade-certificates-to-bsc-in-a-year/
Celebrities / Many People Do Not Know The Real Story - Yul Edochie Says After His Dad's Interv by kings2al1: 12:13pm On Aug 07
A short while ago, Yul Edochie, a well-known Nollywood actor, producer, and director, made a public post with critical undertones, a few days after his father's interview with media personality Chude.
Recall that not long ago, iconic Nollywood actor Pete Edochie engaged in an interview with Chude, discussing various topics, including his son Yul's decision to marry a second wife and his views on "Polygamy."
During the interview, Mr. Pete revealed that Yul didn't inform him about his intention to marry Judy Austin as his second wife, just as Yul hadn't informed him about his gubernatorial election candidacy a few years back. Pete Edochie mentioned that he discovered the news like everyone else.
Pete Edochie emphasized that he isn't against polygamy, acknowledging that individuals who opt for multiple marriages have their own reasons for doing so.
Shortly after the interview, Yul Edochie posted a video on his official Facebook page featuring his father and his second wife, Judy. In the caption, Yul hinted that there's more to the story of his second marriage that many people aren't aware of. He indicated that he will reveal further details in due time, encouraging everyone to be prepared for it.
Source:
https://celebrity-profile.com/the-real-story-will-come-out-soon-yul-edochie-says-after-his-dads-interview-with-chude/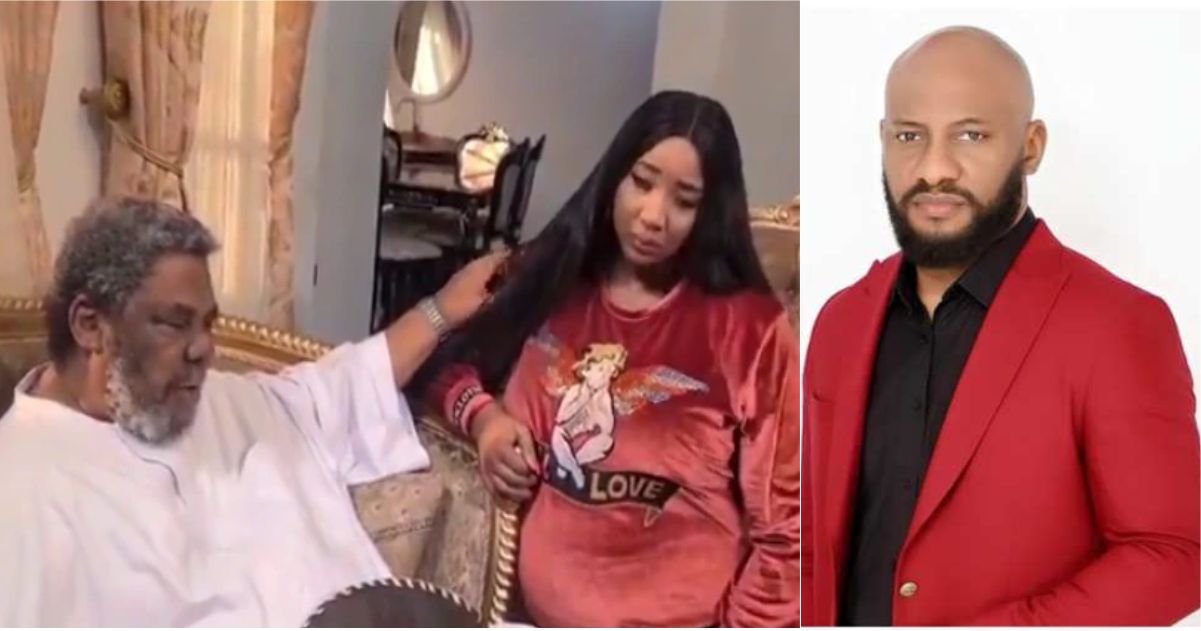 Romance / Re: Check Out S3ductive Pictures Of South African School Girls On Thier Uniform by kings2al1: 2:22am On Jul 15
Quiet Good looking girls
Politics / Reactions As 17-year-old Girl Lures Man She Met On Facebook From Lagos To Osun, by kings2al1: 8:24am On Jul 13
Reactions As 17-year-old Girl Lures Man She Met on Facebook From Lagos to Osun, Robs Him of N1.5m
A 17-year-old girl has been apprehended by the Police Command in Osun State for allegedly using social media to lure her victim from Lagos to Osun. The spokesperson for the command, SP Yemisi Opalola, announced the arrest in Osogbo on Tuesday.
Opalola explained that on June 28, a young man was enticed by a teenager he met on social media to travel from Lagos to Osun, specifically to Ikire in Irewole Local Government Area. When the victim arrived, he was taken to the house of the girl's boyfriend, where he was attacked by a group of individuals who robbed him of his phone. Subsequently, they used his phone to transfer N1.5 million from his bank account.
Upon receiving the complaint, the police took prompt action and apprehended the teenager and one Ariyo Ayobami at their hideout. Further investigation led to the arrest of another accomplice, and the police are actively pursuing the remaining suspects.
In addition to this case, on July 10, the police arrested two individuals in Ilorin, Kwara State, who were found in possession of a car that had been stolen at gunpoint from a residence in Osun.
These are the details provided by Opalola, the police spokesperson, regarding the incidents and the progress made in the investigation.
Opalola also mentioned that on May 11, the victim had reported an attack at his residence, where three armed men had assaulted him with guns and other dangerous weapons.
See complete post from source:
https://celebrity-profile.com/reactions-as-17-year-old-girl-lures-man-she-met-on-facebook-from-lagos-to-osun-robs-him-of-n1-5m/
Celebrities / Don't Ask My Body Count If You Love Me - Actress, Nazo Ekezie Reveals In New Pos by kings2al1: 1:43pm On Jul 12
Don't Ask My Body Count If You Love Me - Actress, Nazo Ekezie Reveals in New Post
Nollywood actress, Nazo Ekezie, has expressed her thoughts on social media, stating that it is unnecessary for a man who loves her to be aware of her body count.
She questioned whether it is truly important for individuals to know the number of sexual partners someone has had if they genuinely love them. Instead, she emphasized that simple questions like one's preference for men or women hold more significance to her. She believed that delving into such information would only make her more curious about the people involved.
Nazo Ekezie also mentioned that engaging in such conversations could unveil unpleasant aspects about people's pasts. In conclusion, she advised her potential partner against asking for her body count and urged people to conduct themselves appropriately and focus on loving one another.
She wrote:
"...don't ask my body count dear. Let's not do that, let's behave ourselves and just LOVE!"
Source:
https://celebrity-profile.com/dont-ask-my-body-count-if-you-love-me-actress-nazo-ekezie-reveals-in-new-post/
Celebrities / BREAKING: Nollywood Actress, Cynthia Okereke Confirmed Dead by kings2al1: 1:02pm On Jul 12
Cynthia Okereke, a well-known actress in Nollywood, has passed away. The unfortunate news of her death was confirmed on Wednesday by Joseph Okechukwu, a filmmaker and fellow colleague in the entertainment industry.
Joseph, who took to Instagram to share the news, mentioned that he had been planning to buy a plane ticket for Cynthia Okereke to travel to America when she unexpectedly passed away on Tuesday night.
He wrote,
"REST IN PEACE, Nwanyi oma. I'm shattered beyond words. The fact that I was about to pay for your flight ticket to come finish what we started only to hear you went to be with Lord just last night is one of the toughest things I've ever had to deal with in recent times. I pray I'm able to recover from this shock. Life is really just a mist. One minute you have it, the next you don't.

"For the more than 20 years that I've known you, you've been such an amazing, decent and lovely soul to be around. I never imagined you'd exit so unceremoniously. Words fail me.

"Sleep on, Cynthia. May your gentle soul rest on till we meet again in glory,"
Source:
https://celebrity-profile.com/breaking-nollywood-actress-cynthia-okereke-confirmed-dead/
Politics / Months After Swearing In Our President, We Still Don't Know Who's Going To Be Th by kings2al1: 5:55pm On Jul 10
Months After Swearing In Our President, We Still Don't Know Who's Going To Be The President—Kukah
During the 60th birthday celebration of Afe Babalola, Matthew Hassan Kukah, the present bishop of the Roman Catholic Diocese of Sokoto, made remarks regarding the uncertainty surrounding the identity of our future president, despite the president already being sworn into office for several months.
Using a football analogy, he likened the ongoing election process to a goal that remains undecided even after being examined by the Video Assistant Referee (VAR).
Bishop Kukah emphasized that our praise for democracy should align with the actual implementation and practice of democracy.
Furthermore, he expressed his belief that simply having a civilian government in power does not necessarily guarantee the true embodiment of democratic principles and values in leadership.
According to him:
"Do we resemble a democracy? Do we work like a democracy? Do we talk like a democracy because, up until now, months after our election and after swearing in our president, we still don't know who's going to be the president of Nigeria after the Supreme Court is over? Very much Akin to the introduction of the video assistant referee in football, in which case we're like a man who has scored a goal, but we have to wait for the referee to go to the VAR and confirm whether it is a goal or not.. It's a symptom of how modest our claim should be because we very often confuse the very fact that we're in a civilian administration with the notion of being in a democracy. If we cannot fix our electoral process, which is the defining law for how to choose leaders in a democracy, then we must be modest in our saying that we're in a democracy."
Source:
https://celebrity-profile.com/months-after-swearing-in-our-president-we-still-dont-know-whos-going-to-be-the-president-kukah/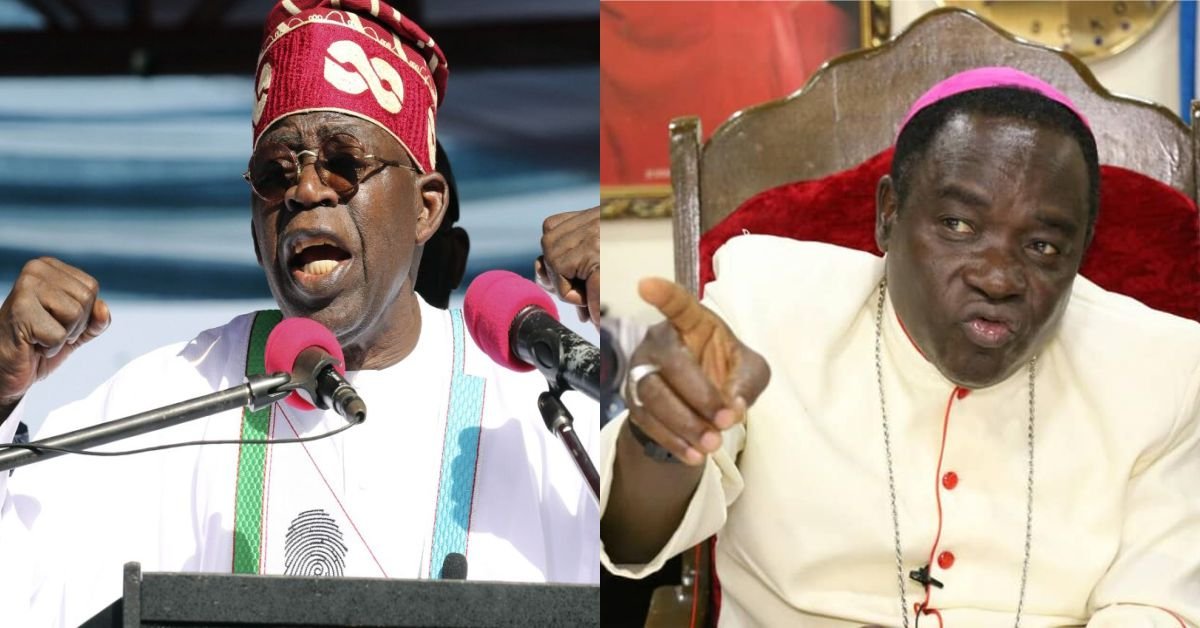 Celebrities / Ladies Sl$$ping With Men For Money Is Old Fashioned - Lizzygold Dishes Advice by kings2al1: 5:21pm On Jul 10
Nollywood star Lizzygold Onuwaje has taken to social media to offer advice to her fellow women, suggesting that relying on physical intimacy with men for financial gain is no longer fashionable.
Through her official Instagram account, the stunning actress shared her counsel with a captivating photo of herself.
Lizzygold Onuwaje took the opportunity to address women on the social media platform, emphasizing that engaging in transactional relationships is outdated and should be avoided.
She urged them to explore alternative, legitimate avenues for generating income, highlighting the potential of leveraging social media platforms as one such avenue. The brand influencer encouraged women to embrace these opportunities and pursue financial independence with integrity.
Lizzygold Onuwaje wrote;
"Hey ladies ....Sleeping with men for money is now old fashioned ....don't do it ..there are lots of ways to make money legitimately... you can even make money from social media platforms".
See more here:
https://celebrity-profile.com/ladies-slping-with-men-for-money-is-old-fashioned-lizzygold-dishes-advice/
1 Like
Celebrities / Nigerian Singer Simi, Causes Stir With Her Gorgeous Lovely Photos by kings2al1: 4:57pm On Jul 10
Simi, a popular Nigerian singer, songwriter, and actress, has caused a stir on Instagram with her latest set of alluring pictures.
Simisola Bolatito Kosoko, her birth name, shared these new photos on her official Instagram account, sparking a variety of reactions from her fans who eagerly voiced their thoughts and emotions in response.
The shared images captured Simi donning an attractive and stylish short gown, exuding a sense of allure.
She complemented her appearance with meticulously applied makeup and a tastefully done hairstyle, showcasing herself in various poses and angles throughout the photo shoot.
She never failed to accompany the photos with a write up, as she said, "love, loving, lover."
See her post here:
https://celebrity-profile.com/nigerian-singer-simi-causes-stir-with-her-gorgeous-lovely-photos/
Celebrities / Anothet Davido's Pregnant Baby Mama, Ivana Bay Cries For Help As She Bleeds (scr by kings2al1: 9:51pm On Jul 09
Anothet Davido's pregnant baby mama, Ivana Bay cries for help as she bleeds (Screenshots)
Ivana Bay, one of the pregnant women expecting a child with the renowned Nigerian singer David Adeleke, popularly known as Davido, has urgently appealed for help as she experiences bleeding.
Ivana, who is presently hospitalized, took to her Instagram story to share her situation and pleaded for assistance due to the bleeding she is experiencing.
The French beauty disclosed that she continues to bleed and woke up with severe pain in her abdomen and throughout her body.
"I just woke up with the biggest pain ever in my stomach but I can feel it through my entire body…
While I keep bleeding I can't stop crying right now…
Full gist from source:
https://celebrity-profile.com/anothet-davidos-pregnant-baby-mama-ivana-bay-cries-for-help-as-she-bleeds-screenshots/
Celebrities / I Was A Great Father But A Woeful Husband - Jim Iyke Reveals Why His Wife Left H by kings2al1: 8:46pm On Jul 09
I was a great father but a woeful husband - Jim Iyke reveals why his wife left him (Video)
In a candid and introspective interview conducted by the well-known media personality Chude, popular Nollywood actor Jim Iyke shared intimate details about his past marriage, providing insights into the reasons behind its failure.
Despite his reputation for exceptional acting skills, Iyke humbly acknowledged his shortcomings as a husband while highlighting his success as a father.
Iyke disclosed that the loss of his mother had a profound effect on his character, making it difficult for him to fulfill the role of a loving and supportive husband to his former spouse. The intense grief he experienced significantly impacted his ability to navigate the complexities of their marriage. However, he emphasized that despite the challenges they faced, they were able to separate amicably as friends, without any animosity or turmoil.
Reflecting on his journey as a father, Iyke expressed deep gratitude for the opportunity to be a devoted and caring parent to his son. This experience allowed him to recognize his strengths in parenthood while also acknowledging the areas in which he fell short in his marital relationship.
Iyke's sincere admission serves as a poignant reminder of the intricate nature of personal growth and the profound influence that life experiences can have on individuals. Through his openness, he encourages a deeper understanding and empathy towards the difficulties encountered in personal relationships.
Visit Source for video:
https://celebrity-profile.com/i-was-a-great-father-but-a-woeful-husband-jim-iyke-reveals-why-his-wife-left-him-video/
Politics / Gumi Speaks On The Forceful Retirement Of More Than 100 Generals By President Ti by kings2al1: 4:32pm On Jul 09
Gumi speaks on the forceful retirement of more than 100 Generals by President Tinubu
According to a recent news article on the Daily Trust Newspaper's website today, Sheikh Ahmad Gumi, an Islamic scholar and a former medical doctor who served as a captain in the Nigerian Army, shared his views during an interview on Trust TV's Daily Politics.
The interview discussed the forceful retirement of more than 100 Generals by the Tinubu administration. When asked about his opinion on this matter, Gumi expressed that the Nigerian security system is highly delicate.
He said,
"When Barack Obama became the American head of state, he left all the service chiefs appointed by the Republicans because there was war in Iraq.

I think we should not touch the military and the judiciary just because there is change of political leadership. Even the civil service is now affected."
He expressed that the role of a permanent secretary was originally intended exclusively for professional civil servants, but it has now become subject to political influences.
He further noted that the pervasive politicization of all areas of public life is contributing to the widespread corruption that is currently prevalent in society.
Source:
https://celebrity-profile.com/gumi-speaks-on-the-forceful-retirement-of-more-than-100-generals-by-president-tinubu/
Celebrities / "I Have A Daughter For Davido, He Neglected Us Too" – Ghanaian Lady Claims (vide by kings2al1: 10:22pm On Jul 06
"I have a daughter for Davido, he neglected us too" – Ghanaian lady claims (Video)
A Ghanaian woman has made a claim that she has a daughter with the well-known singer, Davido.
She shared a video on TikTok where she alleges that her beautiful one-year-old daughter is Davido's child. This accusation follows two previous pregnancy claims made against the Afrobeats musician by two models from Paris and America named Anita Brown and Ivanna Bay.
Akosua Sally, the woman on TikTok, shared a video featuring herself and her adorable daughter, asserting that the child is Davido's baby and that he has neglected them.
She also disclosed that their daughter's name is Kimberly Adeleke and that her birthday is approaching soon.
Watch the video here:
https://celebrity-profile.com/my-daughters-name-is-kimberly-adeleke-ghanaian-lady-reveals-she-had-baby-for-davido/
Celebrities / Level Up Reunion: Giddyfia Speechless As Amaka Call Him A Small Boy (video) by kings2al1: 5:01am On Jun 28
The reunion from Big Brother Naija season seven Yesterday, when many housemates revealed details of what happened in the home, the anxiety only increased.
It reached Amaka and GiddyFia's ship, which ultimately failed in the home.
Amaka claimed that GiddyFia was only attempting to employ the Brain of Three Ladies, which she felt was improper, and that his game was also off-target.
She continued by saying she couldn't really blame him because he was young and would undoubtedly mature.
VISIT SOURCE FOR VIDEO:
https://celebrity-profile.com/level-up-reunion-giddyfia-speechless-as-amaka-call-him-a-small-boy-video/
Celebrities / "I Never Told Bella That Phyna & Groovy Had $€x, I Only Said That….."- Chichi Re by kings2al1: 4:02am On Jun 28
"I Never Told Bella That Phyna & Groovy Had $€x, I Only Said That….."- ChiChi Reveals Sh0cking Secrets She Told Bella (Video)
During yerterday night Level Up reunion show, Chichi denied telling Bella that Groovy and Phyna were having $€x during the BBNaija Level Up Session in the house.
At the current Big Brother Naija Level Up Reunion Show, Chichi said that Bella had told her that Groovy and Phyna were having $€x while they were in the house.
Bella responded to Chichi's denial by telling Ebuka that she wasn't lying about Chichi and that Chichi had even demonstrated how Groovy and Phyna were engaging in $€xual act in the house.
According to Chichi, she just told Bella that Phyna and Groovy were doing what couples do.
VISIT SOURCE FOR VIDEO:
https://celebrity-profile.com/i-never-told-bella-that-phyna-groovy-had-ex-i-only-said-that-chichi-reveals-sh0cking-secrets-she-told-bella-video/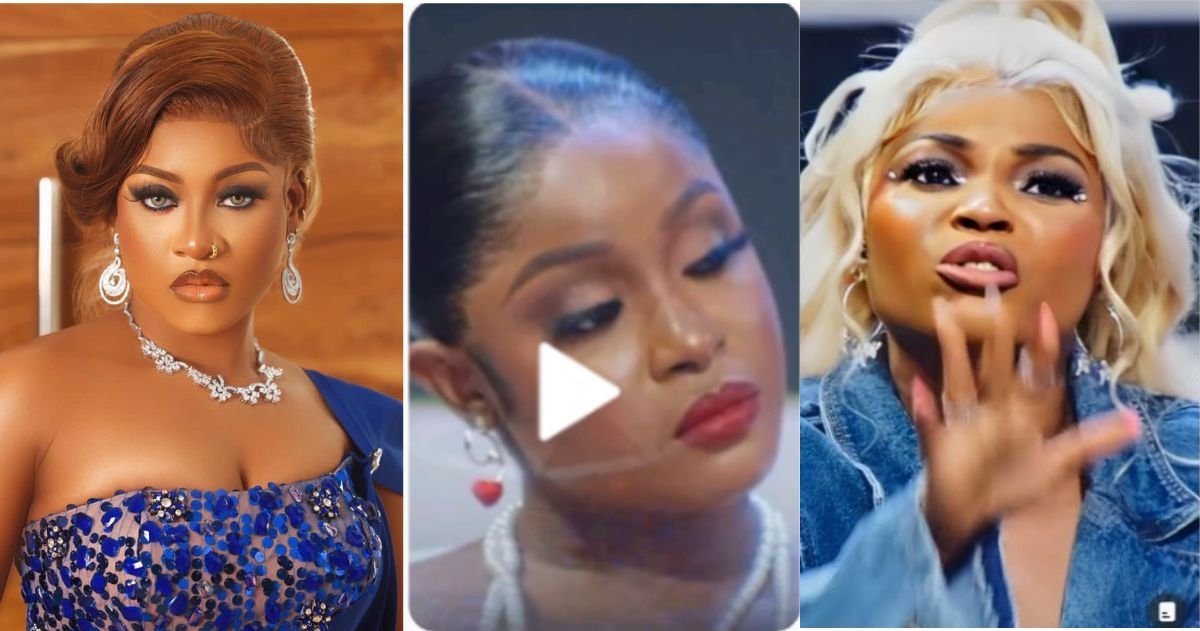 Celebrities / Re: "He Is A Very Sneaky Person" - Allysyn Explained She Why She Left Adekunle For H by kings2al1: 9:52pm On Jun 27
Her truth
Celebrities / Re: "Why Uche Jombo Disliked Me At First" – Ini Edo Discloses, Narrates Her Journey by kings2al1: 9:52pm On Jun 27
Yes oh
Celebrities / "Why Uche Jombo Disliked Me At First" – Ini Edo Discloses, Narrates Her Journey by kings2al1: 7:45am On Jun 27
"Why Uche Jombo Disliked Me At First" – Ini Edo Discloses, Narrates Her Journey To Firm
Popular Nigerian actress Iniobong Edo has discussed the reasons for her old friend Uche Jombo's animosity toward her and how they overcame the situation to rekindle their friendship.
Ini Edo was asked about her tight connection with Uche Jombo during a recent interview with media personality Chude Jideonwo. Surprisingly, she admitted that the two were not initially friends.
The mother of one stated Uche believed she was exceedingly impolite because, not only was she late, but she also failed to greet him when they first met at a filming site.
They were able to get beyond it easily, according to Ini Edo, and they simply made jokes about it over drinks.
In her words:
"Uche [Jombo] and I started off as not friends. She thought I was so rude. She thought I was so rude, that I was doing too much. She was like "what is she feeling like?" Like, I kept them on set for days. The first time we ever worked together, apparently she had been hearing my name, "oh that new girl", "oh she's all over the place, all the producers are using her now so she's like the it girl", you know, that is already making her feel like "what is she feeling like, mschewww".
And then I now came late. I kept them like how many days on set.
"So eventually, according to her, I walked into the set and I did not say hello to her. So she was really upset with me. She hated me, apparently. So eventually, I think, I don't know how that wall got broken. I'm a sweetheart anyway, so you can hate me from afar but you can't hate me when you know me, that's just what it is. So you know, I think eventually we got talking and I think we shared a drink. She didn't waste time to tell me "you, you no dey greet person abi? You no know say I no be your mate!" [laughs].

I think that's how the ice was broken, and she's been an amazing person to me. I think it's mutual respect and real love for each other. There's just really nothing but to friendship than just love and respect. Once you have that for each other, it's not like you guys won't have issues or you won't step on each other's toes, but once that mutual respect is there and that real love is there, we can communicate cuz I like to talk, so we can talk through everything."
Visit Source for More Gist:
https://celebrity-profile.com/why-uche-jombo-disliked-me-at-first-ini-edo-discloses-narrates-her-journey-to-firm/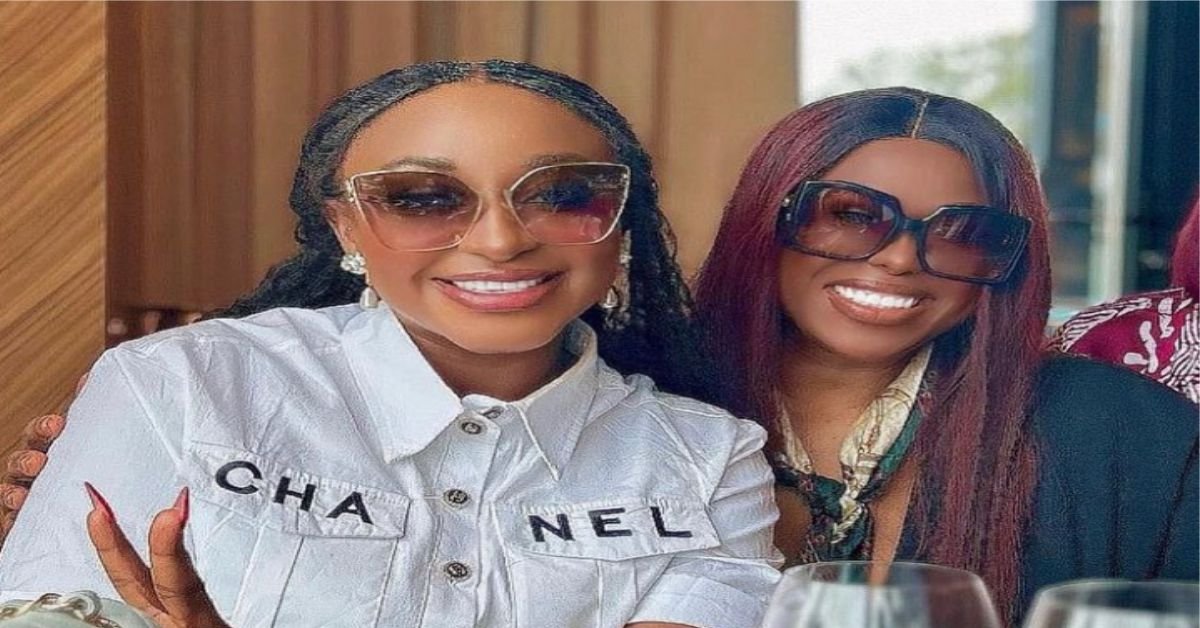 Celebrities / "He Is A Very Sneaky Person" - Allysyn Explained She Why She Left Adekunle For H by kings2al1: 6:52am On Jun 27
"He Is A Very Sneaky Person" - Allysyn Explained She Why She Left Adekunle For Hermes (Video)
Reality TV personality, model, and content producer Allysyn shared her reasons for switching from Adekunle to Hermes during the Big Brother Naija reunion event.
At the reunion show, the Edo state-born content creator explained why she switched from Adekunle to Hermes so rapidly during the program: Hermes was different from Adekunle on the first day she got to know him, and she found him attractive.
According to Allyson, Adekunle's intelligence attracted her to him, but as she got to know him better, she learned that he was also quite devious and enjoyed starting trouble without rhyme or reason.
In her words:
"The first day i saw Hermes, he looked different and i got attracted to him".

"The first day I saw Adekunle from afar I got attracted to him because he looked intelligent and me getting attracted to him because he's intelligent was not enough".

"When I got close to him I discovered that he is a very sneaky person and he loves instigating things for no reason".
VISIT SOURCE FOR VIDEO;
https://celebrity-profile.com/he-is-a-very-sneaky-person-allysyn-explained-she-adekunle-for-hermes-video/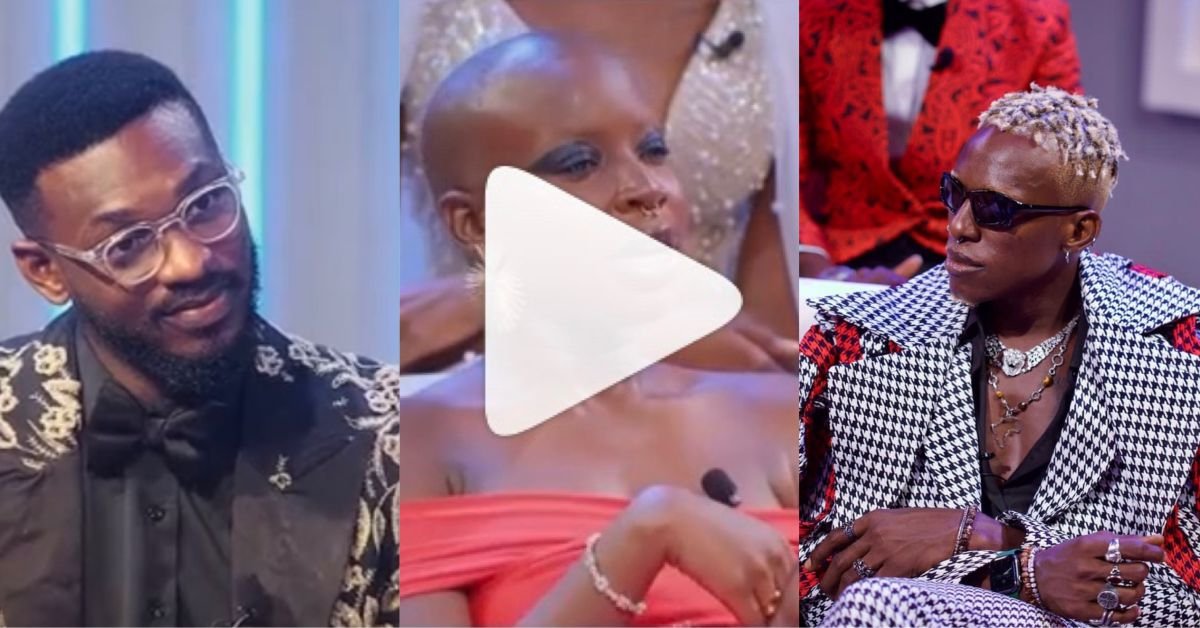 1 Like
Education / PHD Canada Graduate Scholarships For Foreign Students, 2024 by kings2al1: 4:26am On Jun 26
The Vanier Canada Graduate Scholarships (Vanier CGS) program was established by the Canadian government in 2008 with the goal of enhancing Canada's capacity to draw in and keep top-tier doctoral students and to position the country as a global hub of excellence in research and higher education.
Vanier Scholars exhibit scholarly excellence and leadership qualities while pursuing graduate degrees in the social and humanities, sciences, engineering, or medicine.
The Vanier Canada Graduate Scholarships (Vanier CGS) program, which is named in honor of Major-General Georges P. Vanier, the country's first francophone governor general, aids Canadian universities in luring top-notch doctorate candidates.
Visit Source for Criteria:
https://celebrity-profile.com/phd-canada-graduate-scholarships-for-foreign-students-2024/
Celebrities / Twitter Gets Frenzy As Kanaga Jnr Plays Lead Role In Tecno Mobile New Movie (wat by kings2al1: 4:04am On Jun 26
The recently released Tecno Mobile film, which features Nigerian actor Kanaga Jnr, who is well known for his part in BBTitans, has ignited the internet with its brilliant performance.
The performer gave the film his all, dazzling the audience with his charisma and remarkable acting abilities.
Twitter has been humming with compliments, praises, and affection for the accomplished actor, with over 100,000 tweets and climbing. Since the film's premiere, Kanaga Jnr has received countless plaudits from fans who couldn't get enough of his captivating performance.
The principal actor in the film, Kanaga Jnr., gives an enthralling performance that has captured the hearts of many. Fans and journalists alike have praised him highly for his exquisite interpretation of the character.
Speaking about the film's creation, Kanaga Jr. was thrilled and grateful to the Tecno Mobile team for allowing him to show off his skills and bring his character to life.
"I am extremely thrilled to have been part of this project. It was an incredible experience working with such a dynamic and creative team. I am grateful to Tecno Mobile for believing in me and giving me the chance to show the world what I can do," he said.
It is evident that Kanaga Jnr has raised the bar for Nigerian actors in the film business as the BBTitans star continues to dominate the news. He has established that he is a force to be reckoned with in the entertainment industry thanks to his remarkable acting abilities and obvious charm.
Visit Source for Video and othet Gist:
https://celebrity-profile.com/twitter-gets-frenzy-as-kanaga-jnr-plays-lead-role-in-tecno-mobile-new-movie-watch/
Celebrities / "you Didn't Defend Me Too After I Was Accused Of $leep!ng With Your PA" - Groovy by kings2al1: 3:56pm On Jun 25
"You Didn't Defend Me Too After I Was Accused Of $leep!ng With Your PA" Groovy Replies Phyna
The Big Brother Naija participant Groovy has refuted claims that he physically attacked his ex-girlfriend Phyna. And he denied having an affair with her PA.
Groovy asserted that he has never mistreated a woman and never would. He claimed that he was not raised to treat women in this manner.
He continued by saying that Phyna and he had broken up in January of this year as a result of personal problems. He claimed that since the relationship didn't work out, he has gone on with his life.
After their relationship ended, Phyna allegedly rejected Groovy's attempts to contact her. This is the reason he declined to comment on the web claims that Phyna had physically attacked him.
"You don't come online to defend me, and to be honest, I'm just minding my business," Groovy said. "Like I said, the relationship did not work, and even after that… No, I did not sleep with her PA. Like I said, they cook up a lot of stories. It wasn't just that; there were several things that were said."
Reactions to Groovy's denial of the accusations have been conflicted. Some people think he's telling the truth, while others think he's lying. Whatever the facts, Groovy's denial has brought attention to domestic violence and the necessity of speaking out against it.
Visit Source for video:
https://celebrity-profile.com/you-didnt-defend-me-too-after-i-was-accused-of-leepng-with-your-pa-groovy-replies-phyna-as-she-says-he-doesnt-defend-her-online-watch/
Celebrities / Nigerians React As Nollywood Actress, Ini Edo Puts Her Curvaceous Backside On Di by kings2al1: 10:16am On Jun 25
Nigerians React As Nollywood Actress, Ini Edo Puts Her Curvaceous Backside On Display (Photos)
Ini Edo, a Nigerian actress, recently ignited social media with a series of scorching new photographs that left her admirers and following speechless. She captured the hearts of many with each image by radiating elegance, confidence, and obvious beauty.
See pictures here:
https://celebrity-profile.com/nigerians-react-as-nollywood-actress-ini-edo-puts-her-curvaceous-backside-on-display-photos/
Celebrities / Why I Choose Surrogacy, I Had A Couple Of Miscarriages – Ini Edo Opens Up On Her by kings2al1: 8:29am On Jun 25
Why I Choose Surrogacy, I Had A Couple Of Miscarriages – Ini Edo Opens Up On Her Failed Marriage (VIDEO)
Iniobong Edo, a well-known producer and actress in Nigerian movies, has taken her followers down memory lane by opening up about her surrogacy decision and her failing marriage, which ended roughly ten years ago.
The actress stated on the most recent episode of media personality Chude Jideonwo's podcast that she initially got married due to "family pressure."
On November 29, 2008, Ini Edo wed American-born businessman Philip Ehiagwina.
The couple was married for five years before divorcing in 2013. The actress and single mother expressed her sorrow for making the choice, saying that it was the incorrect one at the time.
Ini Edo, who recently made her daughter public on her second birthday, discussed her decision to use a surrogate in order to conceive. She noted that she had a few previous miscarriages and chose surrogacy because her eggs were in good enough health and she didn't have a husband.
Watch her speak and check out other gist here:
https://celebrity-profile.com/why-i-choose-surrogacy-i-had-a-couple-of-miscarriages-ini-edo-opens-up-on-her-failed-marriage-video/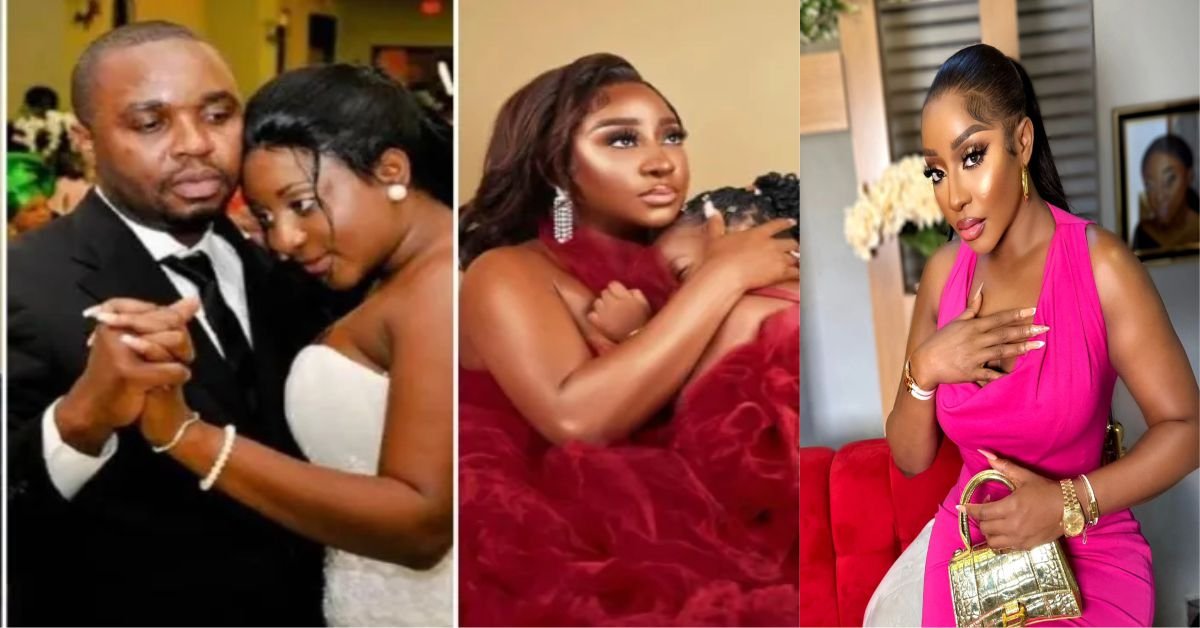 Romance / Re: These Two Uganda Black Beautiful Ladies Will Make You Whoa!- Pictures by kings2al1: 9:54am On Jun 22
Too hot
Education / 2023 JAMB Cut-off Mark For All Schools And Admission Policy by kings2al1: 5:04am On Jun 22
Romance / Re: Meet Another Curvetous Ghanian Instagram Model by kings2al1: 4:31am On Jun 22
Hot
Romance / Re: These Two Uganda Black Beautiful Ladies Will Make You Whoa!- Pictures by kings2al1: 4:28am On Jun 22
Hot
Politics / If You Visit The EFCC Headquarters You Will Think That You Are In Northern Niger by kings2al1: 10:23am On Jun 16
If You Visit The EFCC Headquarters You Will Think That You Are In Northern Nigeria—Chuks Akunna
Veteran journalist and public affairs commentator Chuks Akunna has questioned the justification for giving preference to the northern region when choosing individuals who will be in charge of the anti-graft agency in light of the recent controversy that has followed the suspension of the EFCC Chairman Abdulrasheed Bawa.
According to press sources, President Tinubu suspended Bawa on Wednesday, June 14, 2023, due to suspicions of corruption. The EFCC chief was taken into custody by DSS agents soon after he was suspended.
The Executive Director of The Authority Newspaper, Akunna, responded to Bawa's suspension by pointing out that only northerners have been chosen to lead the EFCC since its establishment and that this ethnic bias is also present in its hiring practices in an interview with Africa Independent Television's "Kaakaki" program on Thursday.
He questioned whether the fact that the EFCC chairman had constantly come from the North since the organization's founding was an accident or on purpose.
He asserted that the EFCC Headquarters can be mistaken for the North if you visit it right now since Hausa is so common there. He continued, "The "Arctic" is the exclusive area of attention for this organization.
Isn't it time the EFCC expanded the reach of its hiring efforts to include the entire county? He inquired.
He advised them to keep an eye on the far East, the deep South, and the Southwest.
In his words,
"Are we implying that there is a complete absence of skilled labour in these areas? Putting Bawa aside, the President has a fantastic chance to make amends for all the wrongs that have been committed via that organisation."
See Source for Video:
https://celebrity-profile.com/if-you-visit-the-efcc-headquarters-you-will-think-that-you-are-in-northern-nigeria-chuks-akunna/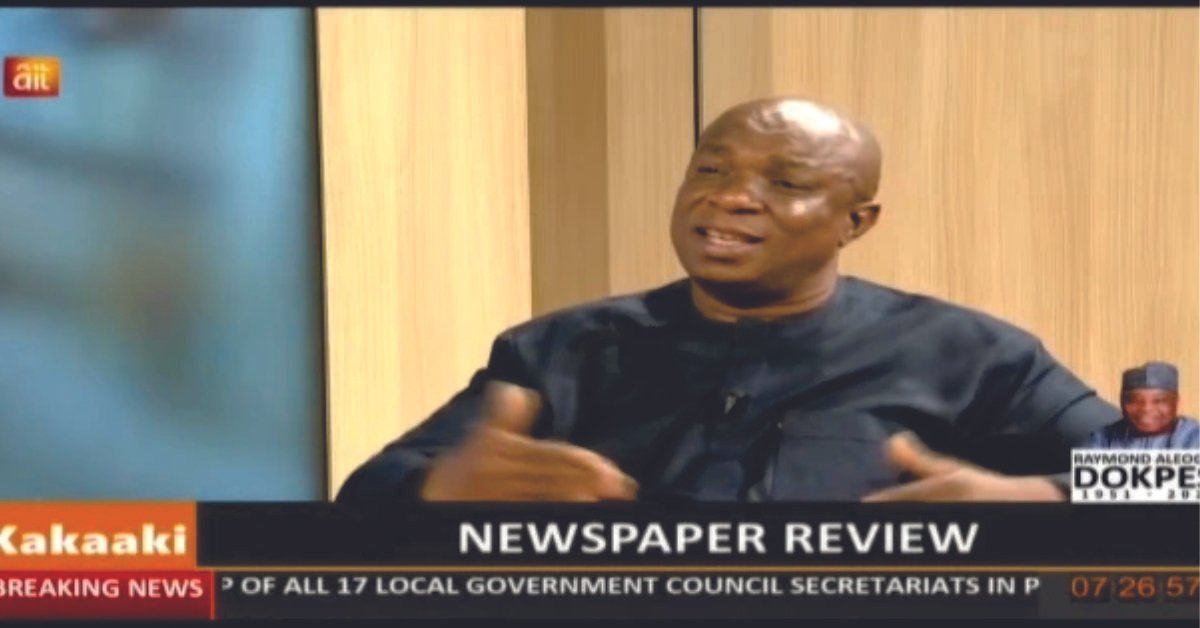 14 Likes 3 Shares