Re: Martial Arts by Djhon(

m

): 1:55pm On Jan 25, 2011
u sure?@mclatunji
Re: Martial Arts by xfabulous(

m

): 5:49pm On Aug 17, 2011
please i need help in any martial arts dojo in any one of this locations, Iyana Ipaja, Egbeda and igando area. Have tried calling some numbers on the list pasted here but got no reasonable answer. thanks
Re: Martial Arts by kanisan(

m

): 9:31pm On Oct 25, 2011
I would like to teach  freestyle wrestling , kickboxing and mixed martial arts in
nigeria .
Re: Martial Arts by Nobody: 10:31pm On Nov 08, 2011
@Kanisan co-incindentally I opened this post lookin to find people interested in the mixed martial arts. I see great prospects here in Nigeria and look forward to promoting mixed martial arts event, competition and eventually a league like the UFC in America, TKO in canada , and even EFC in South Africa.
Re: Martial Arts by Djhon(

m

): 3:21pm On Dec 20, 2011
kanisan:

I would like to teach  freestyle wrestling , kickboxing and mixed martial arts in
nigeria .

I WANNA LEARN MIXED MARTIAL ARTS, WIA ARE YHU? @KANISAN
Re: Martial Arts by sammyabuja: 9:13pm On Apr 12, 2012
Hello Everyone.
We are opening an MMA Academy in Victoria Island.
We will be teaching different styles of martial arts.
I am a Canadian Champion and an Instructor.
We will also be hosting events and cage fights.
For Private Tutoring email sammyabuja@yahoo.com
Be Safe and Train Hard.
Re: Martial Arts by perybutler(

m

): 11:18am On Apr 21, 2012
Martial arts is the art of fight which depends from culture. It is specially teach for save on self and others from bad characters.
Re: Martial Arts by UgoJ1: 8:33pm On Apr 29, 2012
Hello everyone. I just joined this forum and pleased to see that martial arts is not dying as I thought it was. I study and practice the traditional arts of Chung Do Kwan (which is one of the predecessors to Tae Kwon Do), Japanese Jujitsu laced with Judo. I have been training in martial arts in UK and our home land Nigeria. I am a member of the British chapter of the World Jujitsu Federation and the Fire-Flow Taekwondo Dojang. In a way I could be seen as a mixed-martial artist because I combine techniques from the variety of martial arts I have trained in. I live in Lagos and would be keen to practise and train willing students in the traditional arts which were and still are intended for self-preservation. Self-preservation encompasses actual combat as well as health and fitness. One needs to be grounded in the fundamentals of martial arts to actually understand what effective fighting entails and doing what is necessary to preserve one-self. Fighting is not just physical engagement but also mental. Martial Arts equips one to prepare for whatever fight the day presents you. So when one is physically and mentally sound, one can face the day and impose one's will on the circumstances of that immediate environment. I would love to instruct and impart my brand of traditional arts to any willing student or fellow martial artist at a reasonable price. There are those who would like private classes and I would be ready, able and willing to teach as much as required. One thing though, my brand of martial arts is not for sport, but for SELF-PRESERVATION!



I can be reached through my email, ugee21@hotmail.com and then numbers can be exchanged for proper conversation.
Re: Martial Arts by ocelot2006(

m

): 1:23am On May 21, 2012
Taekwondo (blue belt) and Wu Shu Kwan (Chinese boxing). 'haven't practised for a while though. But I'm beginning to develop a keen interest in Isreali Krav Maga cos it's more practical.
Re: Martial Arts by rodgers: 7:11pm On Jun 30, 2012
@Ugo J
Where are you located?
Re: Martial Arts by purplebelt(

m

): 6:28pm On Aug 08, 2012
Re: Martial Arts by shawntomascrown: 11:56am On Sep 19, 2012
Please can anybody help with dojo around omole,ojodu,magodo axis?preferably karate/judo/aikiido>>>>>>>>thanks
Re: Martial Arts by BlackKenichi(

m

): 5:50pm On Sep 19, 2012
I've been practicing martial arts for 12 years now.
My main style Chinese Kung Fu (Hung Gar, Bajiquan, Wing Chun, Xing Yi (& Xingyiliuhequan), Taijiquan, Baguazhang, Choy Lay Fut, Shaolin Flood, Cannon and Luohan) which I combine with Okinawan Karate (Shotokhan, Shorin Ryu, Goju Ryu and Uechi Ryu), South East Asian Kickboxing (Muay Thai), Japanese Jujutsu/Judo, Indo Malay Silat (Harimau), Pro Wrestling and Folk Wrestling.
I'm also trying to find a place that teaches Kali/Arnis/Escrima to work on weapons.

You could call me a Mixed Martial Artist but I prefer the term Cross Trainer!
Re: Martial Arts by rodgers: 3:38pm On Sep 23, 2012
Anyone around Ejigbo?
Re: Martial Arts by purplebelt(

m

): 11:28pm On Oct 31, 2012
shawntomascrown: Please can anybody help with dojo around omole,ojodu,magodo axis?preferably karate/judo/aikiido>>>>>>>>thanks
Try
www.karatealliance.net
at magodo... i train there from time to time. world class training by former national and international karate champions
Re: Martial Arts by MedusaCapoeira(

m

): 4:22pm On Dec 03, 2012
Hey, I'm a Capoeira Teacher with Group Cordao De Ouro, I've been training for 13 years. I currently teach a group in Edinburgh Scotland,
www.cdoscotland.com.
My fiance is Nigerian, from Lagos, we're thinking of moving there in early 2014. I would like to start a group there in Lagos, if you're interested or you know someone who is, drop me a line.
The Cordao De Ouro style of Capoeira is a peaceful style, with an emphasis on interaction, fluidity and acrobatics.
Re: Martial Arts by gentpeace: 12:35pm On Dec 26, 2012
@ renz pls i need a little advice on studyin in malayasia,i dnt know if u can be able to answwer me cos i saw where u wrote on nairaland that a friend is there?
Re: Martial Arts by kel007: 12:33am On Dec 27, 2012
Kelvin Oki study Karate,Judo,Taekwondo professionally. Want to keep the practice spirit contact me: 08035672327
Re: Martial Arts by zeongeon: 10:57pm On Jan 17, 2013
@Medusa Capoeira I will very glad to meet u I also train in capoeira..capoeira isn't common in nigeria and not even known in nigeria..I train in lagos and we are very few that train in it u can send me an email zeongeon@yahoo.com and probably when u move down to lagos I will like u to meet out little group we train in the body language studio illupeju 334/336 Agege
motor road, (beside suzuki), by Railway bypass
junction, Ilupeju, Lagos; Ilupeju ;telephone 07038710733
Members of this martial arts forum feel free to go train capoeira there too
Re: Martial Arts by eragoggle(

m

): 4:35am On Jan 18, 2013
I trained in traditional karate(full contact) for like one year intensively. We used to do iron body training, brick breaking and its amazing how ones body adapts to such pain eventually. Anyways i moved to canada and joined at my the karate dojo at my school but it was competition karate,so i quit. I hope to pick up again in the near future.
Re: Martial Arts by shawntomascrown: 12:38pm On Jan 18, 2013
Does anybody have an idea about whether krav maga is being practised in lagos?
Re: Martial Arts by BlackKenichi(

m

): 6:25am On Feb 06, 2013
The type of striking equipment I use for martial arts training!
Focus Mitts
Thai Pads
Kick Shield
100lbs Heavy Bag
Kung Fu Wall Bag
Makiwara
Muk Yan Jong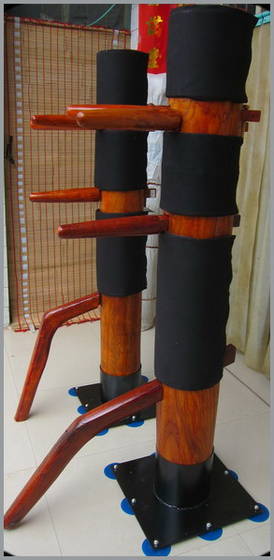 Re: Martial Arts by BlackKenichi(

m

): 5:19am On Feb 08, 2013
The Gloves and Protective Gear I use for martial arts training!
Karate Gloves (for sparring & pad work)
16oz Boxing Gloves (for intense pad work only)
4-8oz MMA/Grappling Gloves (for sparring, bag work and pad work)
Fingerless Bag gloves (for light pad work and bag work)
Headgear (worn sometimes)
Wrestling Ear Protectors (for grappling)
[img]
http://di1-4.shoppingshadow.com/images/pi/d9/8f/11/30880697-260x260-0-0_Asics+Asics+ZW352+Unrestrained+Wrestling+Ear+Guard.jpg
[/img]
Chest Protector (used now and again)
Groin Guard (I need one in XXXXXXXXXXXXXXXXXXXXXXXXX Large!
)
Shin-Instep Guards (for sparring indoors)
Shin Guards (for sparring outdoors)
Re: Martial Arts by ceaz4r(

m

): 6:28pm On May 04, 2013
Kratos007:

trust me, though kicks are more powerful than punches as a rule, you have far more versatility with your hands, added to the fact that your hands are faster. there are literally hundreds of different hand striking combinations that can be used to a lethal effect. i only studied taekwondo because karate was'nt allowed in nuga games. besides, if you have the misfortune of fighting with 3 or 4 guys, would you rather kick than punch your way out of it? i and almost every other martial artist would prefer their feet firmly on the ground while dishing out holy hell with clenched fists
I guess you are being mistaken by the sports version of TaeKwonDo you see on NUGA games & so on. Take a trip to clubs where they train Full Contact Self-Defence TKD, trust me you will confess differently. If you think TKD has no deadly close-in punches, you might be signing a death warrant. A word of advice.
Re: Martial Arts by decode: 9:38pm On Jul 29, 2013
Re: Martial Arts by obillo91: 8:46am On Sep 14, 2013
Please can anyone send me a verified address of any martial arts center in abuja? Tnks
Re: Martial Arts by smartgreat: 7:16am On Nov 17, 2013
I have been practicing taekwondo for awhile nw but due to ASUU strike I avn't gotten far,although am also practicing wu-shu as well. I was wondering if anyone could direct me to a dojo that teachs maatial arts in minna, niger state.
Re: Martial Arts by Nobody: 6:37am On Dec 03, 2013
sammyart: hello all. i am a medical practioner based in lagos. would love to have a karate instructor who lives in ipaja area, cheers all contact diamondboy70@yahoo.com
call dis no. tell him u are from chungch. 07057557351. he is a taekwondo instructor in ipaja
Re: Martial Arts by Nobody: 6:38am On Dec 03, 2013
obillo91: Please can anyone send me a verified address of any martial arts center in abuja? Tnks
korean cultural center, rivers house. abuja. they offer taekwondo
Re: Martial Arts by Panamaijoe: 12:15pm On Jul 26, 2014
hello,my name is joe,am a taekwondo practioner under grand master Dr.ferguson oluigbo.am a 1st dan blackbelter and an instructor in panamai(gm ferguson's club)
Re: Martial Arts by ichidodo(

m

): 4:21pm On Jul 26, 2014
[color=#1980BC] J.... [/color]
Re: Martial Arts by Panamaijoe: 1:48pm On Jul 27, 2014
hello ,am joe a 1st dan blackbelter under grandmaster ferguson oluigbo