Culture / Re: 8 Reasons Why You Meet Few Hausa/Fulanis In The Uk by anonymous6(

f

): 8:00pm On Apr 03
Fulaman198:


You will be looked at in a funny manner if you mention "Hausa-Fulani" in any African country outside of Nigeria. They are two very different groups with only religion in common. Cameroon, Niger Republic, Chad, Burkina Faso, Mali, Senegal, Guinea, Guinea Bissau all know the difference.
thats true with other african countries because they know better but outside Africa its another story
Foreign Affairs / Re: Black Student Who Attacked White Student For His Dreads Is Under Investigation by anonymous6(

f

): 11:01pm On Mar 31
CAMNEWTON4PRES:
lmao
yup, its ridiculous
Foreign Affairs / Re: Black Student Who Attacked White Student For His Dreads Is Under Investigation by anonymous6(

f

): 3:00pm On Mar 31
Its people like this slowpoke giving good african american women in America a bad rap
Foreign Affairs / Black Student Who Attacked White Student For His Dreads Is Under Investigation by anonymous6(

f

): 2:58pm On Mar 31
Black student who attacked white student for his dreadlocks is under investigation

He claims she threatened to mutilate his hair, too



San Francisco State University said it's investigating an altercation captured on video Monday that appears to show a black female physically attacking a white male because of his dreadlocks.

Though the school didn't identify the students in its Tuesday statement, it said neither is an employee.

That appears to be in response to early-morning claims on Twitter that the black woman is Bonita Tindle, whose LinkedIn page says she's an intern for both the campus Women's Center and Associated Students Inc., the student government.

The 46-second video uploaded Monday by Nicholas Silvera, which also claims the black woman is a "campus employee," shows her interrogating and even grabbing a white man with dreadlocks, and later hitting another man who was filming the incident.

Already shared widely on Reddit and 4chan by Tuesday morning, the video features the woman and a black male standing with her repeatedly accusing the white student of cultural appropriation for having dreadlocks.

The white student later identified himself as Cory Soulr Goldstein, a local DJ, and laid out his allegations against the woman in a series of comments on his Facebook post.

The video begins with the white student immersed in an unwanted conversation with two black students about his choice of dreadlocks as a hairstyle.

"You're saying that I can't have a hairstyle because of your culture," asks Goldstein.

"Yeah," responds the woman, telling Goldstein that the style is a uniquely African tradition.

"'Cause it is my culture," the woman responds when asked why it offends her. "Do you know what locks mean?"

"Do you know how it was in Egyptian culture? Are you Egyptian," Goldstein asks the woman incredulously. "Nah, brah, you're not."

Goldstein tries to get past her but the woman catches his sleeve and drags him back.

"You put your hands on me, you'll learn," says the woman, apparently suggesting that she could accuse of him of assault.

"You'll learn what?" says Goldstein. "Whether you're going to [inaudible] what kind of hair I have? That's no reason, yo. I don't need your disrespect. I don't need your disrespect."

When he leaves the conversation again, the woman turns on the bystander filming the argument.

"Come back- Why are you filming this?" the woman asks the cameraman.

When the cameraman responds that he is filming "for everyone's safety," the woman abruptly grabs for his camera, where the footage stops.



Even 'Chocolate Rain' maker is throwing shade at the woman



Goldstein wrote on Facebook that he has filed a police report with campus police, but isn't pursuing criminal charges. He said the altercation extended beyond the 46-second clip posted on YouTube, with the woman threatening to "cut my locks off too among other verbal assaults."

"I never feared for my safety, I just don't like being grabbed and pushed," wrote Goldstein in a Facebook comment later on Monday.

The video was so compelling that Tay Zonday, the YouTube personality and maker of the early viral video "Chocolate Rain," weighed in with his criticism of the woman.

The university said in its Tuesday statement that while it "promotes the rights of the campus community to engage in free speech," it does "not condone behavior that impedes the safety or well-being of others."

SFSU will "promptly and thoroughly investigate this incident through applicable University channels, including our campus student conduct procedures," it said.

Some users on Twitter sounded their disbelief in the woman's actions.

Goldstein and Tindle have not responded to requests for comment from The College Fixhttp://www.thecollegefix.com/post/26799/ http://www.youtube.com/watch?v=jDlQ4H0Kdg8
Music/Radio / Is Hip Hop Destroying Black America? by anonymous6(

f

): 10:23pm On Mar 30
Is Hip Hop Destroying Black America? To answer this question fairly, we must first discard the distorted image of Hip Hop that mainstream media has passed off for the past 20 years. Hip Hop is a movement consisting of 4 main artistic elements: DJ'ing, Rapping, Breaking and Graffiti. But at its core, it is a philosophy based on the idea that self expression is an integral part of the pursuit of peace, love and unity. It was created by young visionaries who tapped into their greatest potential and gave birth to one of the most important cultural phenomenon the world has ever seen.

Shaped by the spirit of Africa, The Carribean and Black America, it is a culture that binds us under the belief that we must strive for excellence through our respective artforms, as well as within our souls. It's a lifestyle that unites people from the U.S to Nigeria, France to Brazil, Japan to Mexico, often unable to speak each other's language but fully capable of understanding all that makes us who we are

. True Hip Hop is the MC who raps from the heart or enlightens the people. It is the DJ who speaks with his hands. It is the 6 year old B-girl who break dances like her life depends on it or a group of young dancers whose moves defy gravity effortlessly. It is the graffiti artist whose shapes and colors breathe new life onto gritty city landscapes or the beatboxer who manipulates sounds like a one-man orchestra. It's the aspiring politician who genuinely reflects the people she represents, the progressive educators who give voiceless youth a platform to express their deepest thoughts and the grassroots activists who launch campaigns against a corrupt music industry. For millions of people here and abroad, this is Hip Hop, the way it was meant to be…and it is NOT destroying Black America.

If this doesn't sound like the kind of Hip Hop you're familiar with, blame the music industry and mainstream media for bombarding you with a steady diet of rappers talking about drugs, sex and violence for over two decades.

Blame MTV, BET, and other networks for trying to redefine what Hip Hop is in order to sell it and shove it down the throats of unsuspecting consumers. It's easy to blame simple minded rappers for promoting negative messages and images while multi billion dollar companies and shrewd businessmen who market these artists are free from criticism.

It's easy to blame someone like Chief Keef who becomes the obvious poster boy for mindless rap while Jimmy Iovine, the head of Interscope Records, keeps a low profile and avoids having to address his part in promoting "death through entertainment". It's easy to protest flavor of the month Trinidad James who raps about Molly, the industry's latest fashionable drug, while Def Jam' president Joie Manda proclaims his new discovery as "the cutting edge of what's happening in the culture today." It's easy to blame talentless top 40 rappers for dominating the airwaves of so called hip hop radio stations like L.A.'s Power 106 or New York's Hot 97 while Rick Cummings, president of programming for Emmis Communications, which owns both stations, isn't held accountable for his part in broadcasting filth to millions of listeners.

Time and time again, the real decision makers get away with murder while rap artists are projected as the embodiment of everything that is wrong with Hip Hop and young Black males.

Kind of how gangs are perceived as the lone cause of urban violence while those who bring guns and drugs into the community remain anonymous.

Kind of how so many young Black men are written off as criminals and sent to prison in disproportionate numbers while the system that causes this tragedy is profiting from growing incarceration rates.

Kind of how Black students are labeled as troubled underachievers while school districts across the nation, including Philadelphia and Chicago, continue to close down schools in predominantly Black communities to save money.

And all of it devalues the lives of Black people in exchange for financial gain.

So is Hip Hop really destroying Black America? No. The challenges facing Black America are much bigger than Hip Hop. But for what it's worth, when untainted by outside influences and corporate vultures, Hip Hop in its purest form is about empowerment, unity, culture, creativity and hope. And God knows we need it.http://raprehab.com/is-hip-hop-destroying-black-america/
Foreign Affairs / Re: 'Epidemic of Ignorance': Tourist Avoid Africa, All Of It - USA Today by anonymous6(

f

): 10:11pm On Mar 30
mikolo80:
been awhile
yea life can be busy
Culture / Re: BBC's Documentary On The 'Bronze Cast Head Of The Ife King' by anonymous6(

f

): 9:00pm On Mar 28
1 Like
Culture / Re: What Are The Top 5 Black Cultural Foods/Cuisines To You? by anonymous6(

f

): 8:56pm On Mar 28
Culture / Re: 8 Reasons Why You Meet Few Hausa/Fulanis In The Uk by anonymous6(

f

): 8:54pm On Mar 28
curi00:

That's still 2 identities not one.
Hausa-Fulani as one group doesn't exist.
It's like a mulatto saying I'm spanish-moroccan, that's two identities !
You have a point but people are used to hearing hausa-fulani together as one group and non of these groups make a effort to make a separation from each other culturally since religion rules everything in northern Nigeria.
Foreign Affairs / Re: 'Epidemic of Ignorance': Tourist Avoid Africa, All Of It - USA Today by anonymous6(

f

): 8:52pm On Mar 28
mikolo80:
I wouldn't expect it any other way
Amen
Foreign Affairs / Sean 'diddy' Combs Is Opening A Charter School In New York - TIME by anonymous6(

f

): 8:50pm On Mar 28
It's "a dream come true"



Entertainment mogul Sean "Diddy" Combs is opening a charter school in Harlem this fall.

Combs, who has worked as a rapper, actor, record producer and clothing designer, among other pursuits, announced Monday that his Capital Preparatory Harlem Charter School will open in the fall, the Associated Press reports.

Combs, who was born in Harlem, said founding the school is "a dream come true." According to Rolling Stone, Combs has been working to launch the school since 2011, after spending years researching education models. Steve Perry, the founder of Capital Prep Magnet School in Hartford, Conn., will oversee the new Harlem school.http://time.com/4274012/sean-diddy-combs-new-york-charter-school/
TV/Movies / Shonda Rhimes Doesn't Want To Talk About Her Race - TIME by anonymous6(

f

): 8:36pm On Mar 28
"That pisses me off"



Shonda Rhimes is sick of talking about her race and her gender.

In a new Hollywood Reporter profile of the Grey's Anatomy and Scandal mastermind, Rhimes said that when she was sent draft text indicating she would be introduced at an event as "the most powerful black female showrunner in Hollywood," she crossed out "black" and "female" before sending it back.

"I find race and gender to be terribly important; they're terribly important to who I am," Rhimes said. "But there's something about the need for everybody else to spend time talking about it… that pisses me off."

Rhimes found herself at the center of a conversation about race and gender last month when the New York Times began a review of a show she's producing called How to Get Away With Murder like this: "When Shonda Rhimes writes her autobiography, it should be called 'How to Get Away With Being an Angry Black Woman.'"

Despite friends calling for the piece to be retracted, Rhimes said she wants the Times to keep it on its site: "In this world in which we all feel we're so full of gender equality and we're a postracial [society] and Obama is president, it's a very good reminder to see the casual racial bias and odd misogyny from a woman written in a paper that we all think of as being so liberal."http://time.com/3482083/shonda-rhimes-angry-black-woman/
Foreign Affairs / Re: More Than Feuds And Dramas, Nollywood Is A Mighty Economic Machine - CNN by anonymous6(

f

): 8:19pm On Mar 28
DonBobes:
memo 2 myself: how does ds fill my almst 'empty' patrol hilux fuel tank.

*sips my cognac, walks out of thread.
good luck
Foreign Affairs / Re: More Than Feuds And Dramas, Nollywood Is A Mighty Economic Machine - CNN by anonymous6(

f

): 2:47am On Mar 26
acenazt:
No b lie. Movies like October 1st by kunle Afonlayan,and invasion 1864 by Lancelot Imasuen really did made me proud.
yea I saw October 1, excellent movie
1 Like
Foreign Affairs / More Than Feuds And Dramas, Nollywood Is A Mighty Economic Machine - CNN by anonymous6(

f

): 3:07pm On Mar 25
(CNN)They used to be the preserve of informal home gatherings around old flickering TV sets, but Nollywood films have now gone global.

Movie streaming giant Netflix has dedicated an entire section to Nigeria's mega film industry, so rather than having to buy a DVD, viewers around the world can now get their fix of Nigerian drama straight to their computer screens -- Nollywood is notorious for churning out hundreds of movies per month, capturing viewers with stories ranging from romance and drama to comedy and witchcraft.

iROKOtv, a Nigerian online platform for on-demand films, already streams home-grown movies to the diaspora around the world, but with 25% of Nigerians predicted to access the internet via their mobile phone by 2018, the home market is expected to grow too.

Befitting the mammoth industry that Nollywood is, its glamorous movie stars are revered in the country as any Hollywood A-listers would be. Shown above are four of Nigerian film's most recognizable faces.



Ramsey Nouah

stumbled into the film industry almost by accident. He was looking for funds to cover his school fees when a friend suggested he tried acting. Some 25 years later, Nouah is today one of Nollywood most prolific stars.


Omotola Jalade-Ekeinde

, heralded as the queen of Nollywood, has appeared in around 300 films since her debut in 1995. Her allure earned her the nickname of "Omosexy," while two years ago she was named one of the top 100 influential people in the world by Time Magazine.


Jeta Amata

comes from a family of Nollywood stars, so it was perhaps not surprising that he became one of Nigeria's most prominent film directors. He is often praised for the high production values and strong narratives of his movies, and has worked with both Nollywood and Hollywood famous stars, including Mickey Rourke and Kim Basinger.


Genevieve Nnaji

, dubbed the "Julia Roberts of Nollywood," has been acting since the age of eight and has won the 2005 African Academy Movie Award for Best Actress.

Nigeria's film industry pumps out around 50 movies per week and is estimated to generate around $600 million annually for the country's economy. With more than 1,200 films a year, it's the world's second biggest producer behind India. Nollywood is also Nigeria's second biggest provider of work, employing directly or indirectly more than one million people, according to the United States International Trade Commission.
However, films are typically low-budget and revenues are small. One of the highest grossing Nollywood film so far is thought to be "Ije: The journey", which generated $500,000 when it was released in 2010. It stars two of Nollywood's biggest stars, Genevieve Nnaji and Omotola Jalade-Ekeinde as sisters fighting for justice.

In recent years, a new wave of filmmakers who want to shake off Nollywood's reputation for shoddy productions is emerging. Dubbed the New Nigeria cinema, these young professionals want to create a movie industry which can compete with Hollywood -- not just in quantity but also quality.
Actor Wale Ojo, one of the biggest supporters of the movement, told CNN: "New Nigeria Cinema basically means an elevation of Nigerian film -- high production values, good strong narratives, stories that capture the essence of who we are as Nigerians, as Africans.
"And it means also that these films can be shown at international film festivals anywhere in the world, from Toronto to Cannes to Venice."http://edition.cnn.com/2015/07/10/africa/nollywood-mighty-economic-machine/index.html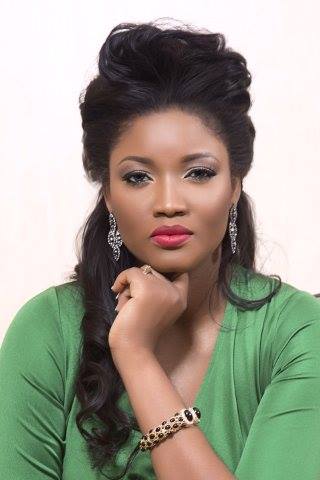 Foreign Affairs / Re: America Should Take Responsibility For The Brussels Terror Attacks by anonymous6(

f

): 3:40am On Mar 24
Tkester3:



You can blame anybody you want to blame, but please take PUTIN away from this blame. He is so spotless, and unblemished. Infact, he is the only one fighting ISIS, the rest are just cheerleaders.


Lol, if that's what you think but there is enough blame to go around and Putin is part of it
Foreign Affairs / Re: 'Netflix Of Africa' Brings Nollywood To World - CNN by anonymous6(

f

): 12:51am On Mar 24
tpiah2:
Didnt netflix buy him out?

I thought they merged, maybe not?
no they didn't
Foreign Affairs / Re: America Should Take Responsibility For The Brussels Terror Attacks by anonymous6(

f

): 12:49am On Mar 24
Atigba:
Obama is responsible

I can't wait for trump to be president
oh please
, if Obama is responsible then lets also put blame on former President Bush Sr and Jr, former President Clinton, Former Prime minister Blair and current Prime minster Martin, Current Prime Minister of Germany and France, Lets even add Putin in this as well cause the blame goes to everybody based on your thinking. The honest truth is the world has changed from the terror times of world war 2 and regardless of who was in charge it would have happened. World leaders have to learn how to go by a new set of rules now whether they like it or not and if Trump was elected which I doubt not only will he have war with almost all of the middle east, he would have war with China, north Korea and other countries so be careful what you wish for.
Foreign Affairs / Re: Africa's 'happiest' Countries Revealed - CNN by anonymous6(

f

): 12:40am On Mar 24
Foreign Affairs / Re: World's Best City For Expats Revealed - CNN by anonymous6(

f

): 12:39am On Mar 24
tpiah2:
Expats from?


They didn't specify but Im guessing any where in general or just the western world
Foreign Affairs / Re: Africa's 'happiest' Countries Revealed - CNN by anonymous6(

f

): 6:53pm On Mar 23
Muafrika2:
Being jobless, homeless with needs that cannot be met can lead to misery.
The annoying thing is that misery is man made. May God remember that man
Exactly thats why the happiest list intrigued me, I think the happiness is beyond man made stuff when it comes to their thinking process when they compiled this list. Only God can brig you true happiness in the end of the day
Foreign Affairs / 'Netflix Of Africa' Brings Nollywood To World - CNN by anonymous6(

f

): 6:47pm On Mar 23
When Jason Njoku graduated from his UK-based university in 2005, he was filled with high hopes of entrepreneurial success.

But after his business endeavors failed to take off for years, Njoku had no option but to move back to his mother's house in London.

Returning home as a penniless 29-year-old was "a harrowing experience" but provided Njoku, a chemist by training, with his Eureka moment -- he realized there's a growing appetite for Nollywood films after noticing how his mother and other relatives had difficulties getting their hands on their beloved movies from Nigeria's booming film industry.

The tech entrepreneur spotted the gap in the market and in 2010 he founded iROKO Partners, an internet company that distributes Nollywood films to viewers across the world.

Described as the "Netflix of Africa," Njoku's company has today grown to have more than 500,000 registered users. It has offices in London, New York and Lagos with some 100 staff and has secured $8 million in funding from U.S.-based hedge fund Tiger Global, early investors in Facebook.

Earlier this week it launched a new internet subscription service which enables viewers to watch exclusive Nollywood films for $5 a month.

CNN's Marketplace Africa spoke to Njoku about entrepreneurship in Africa, Nollywood and his plans for the future.



CNN: Why did you decide to launch the subscription service?





Jason Njoku

: When we started the company, iROKO Partners, we were trying to solve the massive, I would say, dislocation in the popularity of Nollywood and the value it's created. A big part of what we did was actually focusing on cleaning up and organizing the content so we can provide a superior user experience, something which Nollywood lovers can really be proud of.

Having more than 500,000 registered users in a short space of time demonstrates that the appetite is there. People really love this content, which means it should be organized and given to them in the best format possible. We've spent a lot of money -- in the industry, licenses, organizing our team, we've got a staff of 100 people -- so our view is that some additional value needs to ... be given to this new subscription service we're rolling out, (called) iROKOtv+.



CNN: Your company has been described as the Netflix of Africa. Do you want to be as big as Netflix?





JN

: At the moment we are focusing on the 30 million African diaspora. We've just reached 500,000 registered users, we think our additional market in the West is at least five to 10 million people, there are lots of Africans who love this stuff.

I guess, ultimately, the big market is Nigeria...this is where the content originates from. If you spend any time in Nigeria, it is difficult to come across a person who hasn't heard of Nollywood. But at the same time, the pan-African nature of it -- from the Kenyans to the Ghanaians to Gambians to people in the DRC -- there's a massive base of people who really love this content. So because of the broadband restrictions in Africa, we are currently focused on the diaspora.



CNN: Do you see the potential in the future to become as big as Netflix?





JN

: I think Netflix has 25 million subscribers across South America, U.S. Canada and the UK.

We are really young, as ambitious as we want to be. Are there 25 million people who love this content? Most definitely there are 25 million people in Nigeria who love this content. Are they willing to pay for it? That's the big experiment we're kind of playing now.

So we wouldn't want to compare ourselves to Netflix but we have an interest and opportunity to at least get somewhere along that line.



CNN: Where are most of your viewers based?





JN

: Currently our biggest markets are the U.S., the UK, Canada, Italy and Germany.



CNN: What about Nigeria?





JN

: Nigeria has been growing -- I think it's in the top 10, but, again, just to put it in context, I believe we have more people watching just in London than we do have in the whole of Nigeria.



CNN: Web connectivity and internet penetration are major issues in Africa. Have there been any improvements recently?





JN

: Eighteen months ago when I moved to Nigeria, broadband was really expensive and not that great. Now it's less expensive and it's much better. Internet adoption has definitely exploded in Nigeria and we feel it's better -- again, we're trying to serve very data-intensive, bandwidth hogging files, so we're always going to be slower on the uptake but it is improving.



CNN: What prompted you to start the business?





JN

: I went to university to study chemistry with high hopes, my mum was really happy. I graduated in 2005 and then I started an entrepreneurial sort of trail. Whereas my friends went into banking, consulting, finance, I just wanted to be an entrepreneur, to work in projects which really interested me. Unfortunately, for five, almost six years I failed miserably at being an entrepreneur.

So, in fact, literally what prompted the whole genesis of iROKO was at 29, almost 30 I had to move back with my mum. That was itself a harrowing experience but the interesting thing was that for the first time in eight years since I'd moved out I was actually able to see the viewing patterns of my mom change...She'd gone from watching western films to watching African films.

Because I was able to observe her and we lived together then I could actually relate and she'd spend hours watching it. Then I had to drive her around to go and see my aunts and uncles who I hadn't seen in a long time -- it was exactly the same thing for these guys and I was like 'well, how can it be that so quickly so many people's viewing, video and entertainment habits change.' So it was really intriguing to find this stuff.



CNN: What has been the reaction from the Nigerian film industry?





JN

: The key thing is that we've invested more money in Nollywood in the shortest space of time -- far more than anybody else has done. We are remunerating movie producers who, quite rightly, are receiving additional revenue form their films as we have opened up a new funding avenue for them.

Before, they were losing out to the pirates, now they are gaining financially from iROKOtv. Hopefully this new approach to monetizing Nollywood content will lead to producers re-investing in their films.http://edition.cnn.com/2012/07/04/business/jason-njoku-iroko-nigeria/
Foreign Affairs / World's Best City For Expats Revealed - CNN by anonymous6(

f

): 2:40pm On Mar 23
(CNN)Ever doubted that cake makes the world a better place?

Consider the fact that Vienna -- the city that perfected the doughnut, the chocolate cake, the strudel and a zillion other calorific treats -- has been named the world's best city for expats.

No coincidence surely.

The Austrian capital ranked in the top spot for overall quality of living in consulting firm Mercer's 18th annual study of foreign workers' overseas lifestyles.

For the seventh year running it beat out major international capitals including New York, London, Paris, Hong Kong and Dubai -- none of which made it anywhere near the top 20.

Immediately behind Vienna are a slew of other mainly Western European cities, with Zurich, Switzerland in second place and Munich, Germany in fourth.



European dominance


"Despite recent security issues, social unrest and concern about the region's economic outlook, European cities continue to offer some of the world's highest quality of living," Mercer says.

The top five is rounded out by New Zealand's biggest city, Auckland, and Vancouver on Canada's west coast.

Singapore is Asia's highest ranking city, taking 26th place, Dubai claims top ranking for the Middle East at 75, while Africa's only two destinations to make the top 100 are Cape Town at 92 and Johannesburg at 95.

The study of 440 cities evaluated standards of safety, health, schools, recreation, environment, public services and cakes (well, OK, consumer goods).

New York-based Mercer says financial clouds looming over Europe have failed to dent the continent's dominance of its list, while ongoing instability has consigned many Middle Eastern and Africa cities to the bottom rungs.

"Despite economic uncertainties, Western European cities continue to enjoy some of the highest quality of living worldwide; they fill seven places in the top-10 list," Mercer adds.



Least desirable destinations


In sixth place is German city Dusseldorf, followed by Frankfurt in seventh, Geneva at eighth, Copenhagen in ninth and Sydney, Australia making 10th.

At 28, San Francisco is the highest ranking U.S. city, followed by Boston at 34, Honolulu at 35, Chicago at 43 and New York at 45.

Paris, which witnessed two major terror attacks in 2015, is 37 on the list, two stops above London at 39.

Bringing up the rear of the 230 ranked cities are Baghdad (at 230), Central African Republic's Bangui (229), Sana'a, Yemen (228), Port-au-Prince, Haiti (227) and Khartoum, Sudan (226).

Mercer also ranked cities for delivering personal safety with Luxembourg taking top honors, jointly followed by Swiss capital Bern, Helsinki and Zurich.

Baghdad also came bottom of that list, with Damascus, the capital of civil war-ravaged Syria, just behind at 229.



World's Best cities for expats revealed:


1. Vienna, Austria
2. Zurich, Switzerland
3. Auckland, New Zealand
4. Munich, Germany
5. Vancouver, Canada
6. Dusseldorf, Germany
7. Frankfurt, Germany
8. Geneva, Switzerland
9. Copenhagen, Denmark
10. Sydney, Australia
11. Amsterdam, Netherlands
12. Wellington, New Zealand
13. Berlin, Germany
14. Bern, Switzerland
15. Toronto, Canadahttp://www.cnn.com/2016/02/23/travel/best-cities-for-expats-2016-mercer/index.html
Foreign Affairs / Africa's 'happiest' Countries Revealed - CNN by anonymous6(

f

): 2:25pm On Mar 23
(CNN)What makes a country happy? Is it wealth, freedom or a trustworthy government?

According to the latest World Happiness Report, compiled by the Sustainable Development Solutions Network for the United Nations, all these factors are key, and measuring happiness is fast becoming a good measure of social progress.

Six key factors were measured to establish a global ranking of the happiest countries; GDP per capita, social support, healthy life expectancy, freedom to make life choices, generosity and perceptions of corruption.

Only five African countries rank among the top 100, and eight of the last ten overall are in Sub-Saharan Africa, having ranked very low on some of the key factors that lead to happiness.

Here are the first ten African countries as they appear on the global list.



1. Algeria


Ranking number 38 on the global list of the happiest countries in the world is Algeria, North Africa. GDP per capita played a big role in this ranking, followed by social support.

People in Algeria are also quite equal in terms of happiness, out of 147 countries Algeria came in at number 47 on the list showing standard deviation of happiness, where one is the most equal and 147 is the least.



2. Mauritius


Number 66 on the global list, just below Turkmenistan, is the island nation of Mauritius.

In comparison to other countries on the list, the perception of corruption was much lower, but GDP per capita was still the biggest reason for the high ranking.

People in Mauritius are less equal in terms of their perception of their own happiness than in Algeria, as Mauritius came in at number 64 on the list showing how equal happiness was across 147 countries.



3. Libya


Just beneath Mauritius on the global list is Libya, North Africa at number 67 out of a total of 147 countries. GDP per capita contributed slightly less to people's happiness in Libya in comparison to Mauritius, with social support being slightly more important.

The inequality of happiness is high in Libya, as out of 157 countries, Libya came in at number 139 with number one being the most equal



4. Somalia


In Somalia, unlike in any other country in the top 80 on the global list, GDP per capita was not the biggest factor affecting happiness.

Instead social support and freedom to make life choices were highlighted as important in this country located in the Horn of Africa.

Like Libya, Somalia has high inequality in terms of happiness, it ranked 133 on a list of deviation in happiness out of 157 countries.



5. Tunisia


The North African country of Tunisia is 98 on the list of 157 happiest countries. GDP per capita played a big part in this ranking, and compared to other countries with similar positions on the list, social support was seen as less important.

In comparison to some of the other countries in the top ten happiest in Africa, happiness is more equal across Tunisia.



6. Nigeria


Nigeria, West Africa, is the 103rd happiest country in the world. GDP per capita and social support were almost exactly as important as each other to resident's happiness, with freedom to make life choices listed as slightly less important.

Compared to its African counterparts, Nigeria has relative equality in terms of happiness across the country.



7. Zambia


People in Zambia, in southern Africa, found that social support was slightly more important than GDP per capita. Freedom to make life choices was also a key factor, putting the country at 106 on the global list.

Equality of happiness is low in Zambia, the country was listed in the 20 countries with the biggest disparity in happiness.



8. Namibia


Namibia, in southwest Africa, is ranked at 113 on the list of the world's happiest countries.

GDP per capita was listed as the most important factor contributing to happiness, followed by social support and then freedom to make life choices.

Equality of happiness was even lower in Namibia than in Zambia, it is among the seven countries in the world with the highest disparity in happiness.



9. Ethiopia


In Ethiopia, the GDP per capita was not a major factor in people's happiness. Social support and a healthy life expectancy were more important with freedom to make life choices having an impact too.

Despite ranking lower than other African countries on the happiness list, there is less disparity in happiness across Ethiopia.



10. South Africa


In South Africa, people listed GDP per capita and social support and the major factors affecting their happiness.

Happiness across the country is quite unequal, it was listed at number 93, with the country at number 157, South Sudan, having the biggest different in reported happiness.

Unhappy Africa
While countries such as Algeria and Mauritius ranked reasonably high on the global list, eight of the last ten globally are in Sub-Saharan Africa: Madagascar, Tanzania, Liberia, Guinea, Rwanda, Benin, Togo and Burundi, which is at the very bottom of the list and ranked worse than Syria and Afghanistan, the countries that round up the most unfortunate 10.

Lagos-based writer Yomi Kazeem argues that this far from ideal state of affairs could send a good signal, in the form of "growing awareness among a young, discerning generation of Africans who are more critical and conscious of the shortcomings of their governments, leaders, and local institutions."

http://www.cnn.com/2016/03/21/travel/world-happiness-report-africa/
Foreign Affairs / Re: Explosions At Brussels Airport And Subway Station In Belgium by anonymous6(

f

): 6:09pm On Mar 22
NavierStokes:


A big pity, my thoughts and prayers are with the victims and their families.
Amen, true
Foreign Affairs / Re: Explosions At Brussels Airport And Subway Station In Belgium by anonymous6(

f

): 12:51pm On Mar 22
NavierStokes:
Details



http://www.bbc.com/news/world-europe-35869254

I wonder what the world has turned into, no one and no place is safe, since some sons of Ishmael learnt to use fireworks, it seems they have become too fascinated with it to the detriment of everyone else.
The world has turned for the worse at least when it comes to safety, the world has changed from the times decades ago where terrorism at least in some parts of the world was either rare or didn't exist. This sadly doesn't surprise me, how about 9/11, attacks in Spain, Canada, London, Boston, San Bernadino, and recently this year Paris, our world has changed
1 Like
Foreign Affairs / Re: Western Governments Knew Location Of The Nigerian Girls Kidnapped By Boko Haram by anonymous6(

f

): 12:33pm On Mar 22
birdman:
This was obvious to me even while GEJ was in office.

Nigeria doesn't have a geo-stationary satellite, last I checked, which means we cant monitor Sambisa 24/7. I think our satellites are mainly for weather and do not have the resolution to identify troops formations at ground level. But there are nations that could have diverted just one of their satellites to us, but didnt. All these guys crying crocodile tears about BBOG, but none actually doing anything.

As to the assertion that you could find this on google maps, that is BS. I myself tried - google maps was useless. For some reason I still dont know, there was no google map or google earth data for those regions at the height of the insurgency! And the size of the forest made it impracticable to search everything. Blaming GEJ is also BS. This was the kind of help he was asking for!

Makes you wonder no?
I agree with everything you said, I just find it funny that it was breaking news I mean didn't a wealthy Australian guy said at one point around the time the girls were kidnapped that he was negotiating with the kidnappers and sort had a idea where the kidnappers were.
Foreign Affairs / Re: Steps Obama Has Taken To Ease U.S. Restrictions On Cuba - Chicago Tribune by anonymous6(

f

): 3:28am On Mar 22
Foreign Affairs / Re: Why The Natural Hair Movement Is Progress For African-american Women by anonymous6(

f

): 3:27am On Mar 22
Muafrika2:

Most people avoid natural hair because they have no idea of how to make it look good. In Kenya most people have natural hair. Check out my locks..



true, it is not easy to maintain but still beautiful