Re: My Madam And I (part Two) by BIGGIE121(

m

): 2:37pm On Jan 30
Topher052,you are doing a great Job here keep it up, btw Topher can I get the Link to the part one of this story,thanks in advance.
Re: My Madam And I (part Two) by Nicklaus619(

m

): 5:37pm On Jan 30
Topher052 my man, the linguistic aficionado,
Ride on sir
Lols mike is causing big problem without even knowing what really is the problem
Re: My Madam And I (part Two) by gly(

m

): 8:37pm On Jan 30
Taniaa:
present
BankyGee I dey, the thing they penetrate bone and marrow.
I dey also dey upload other info from the book the sexual healing. Omo topher na real gem.
Greetings every one
2 Likes 2 Shares
Re: My Madam And I (part Two) by gly(

m

): 8:45pm On Jan 30
Slimzybeey:
Please,how do I get to read the part one of this story..

Just reach him through any of the links he has given to get the details.
1 Like
Re: My Madam And I (part Two) by pu7pl3(

m

): 12:56am On Jan 31
And then booom!!! Plot twist!! This was all a dream on the long flight to Nigeria
1 Like 1 Share
Re: My Madam And I (part Two) by Anyiboy007: 9:12am On Jan 31
pu7pl3:
And then booom!!! Plot twist!! This was all a dream on the long flight to Nigeria
There is sense in this, becos Topher too like dreams
1 Like 1 Share
Re: My Madam And I (part Two) by topher052: 5:37pm On Jan 31
EPISODE 13

The three men left after what seem like forever of being neglected. The chief beckoned me over with a finger. I walked slowly to him, he paused looking at me like he was trying to listen to my heart beating, then he pointed to his chest and his ears looking at me to explain.

" maravuda cumcopo latifa" I repeated what I heard him thinking.

He sat backwards looking thoughtfully at me, then he stood up and crossed his hand around my neck like a pal and began walking out pulling me along with him.

Outside of the tent or so It looks, passersby's stopped to catch a few glimpse of wonder at me before murmuring something and walked pass.

The chief seemed to be very happy walking with me as he threw each feet like a Korean soldier. He would wave at anyone he sees smiling and exchanged what looked like pleasantries with some older men who would eye me negatively. I kept wondering where he was taking me to, while being reminded of how famished I was by the rumbling of my tummy.

We stopped in front of two naked guards with spears they held as long as their height standing beside each of them. Behind them was a hole covered with leaves and bamboo.

The chief said something to them and one of them moved to the hole, pulled away the bamboo. I heard some cries and impulsively wanted to move but the chief held my arm and shook his head. I then stood, restlessly looking and hoping I would find Jeremy or Daniela.

The guard pointed inside and the cry increased, he looked uneasily at the chief and called his colleague. The second moved towards him with agility and he said something to him, the second immediately raised his spear ominously towards the hole; the first guard drew a long knife carved from bone tied to the edge of his spear and jumped into the hole. The cry increased.

After few seconds of trying to contain my curiosity I saw a little hand surfacing, the head followed, my heart leaped for joy when I saw Jeremy.

The little lad's face brightened when he saw me. He immediately ran and hugged me. I was very emotional at that moment, I never knew I could be happy in that situation I was in.

" hmmm! ". The chief called my attention and began walking back through the path we came.

I broke the embrace slowly and held Jeremy's hand, this time I assured myself I won't let him out of my sight.

Back in his tent or palace, I don't really know what to call it, the chief sat on his supposedly throne which was a small stool. I and Jeremy stood by the bamboo seat waiting for him tell us what he wanted.

The chief pointed to the bamboo seat and motioned us to seat. I sat gently and Jeremy followed. The little boy was dying of hunger, his cry for food was beginning to make me uncomfortable.

Two beautiful young ladies came in with clay pots. I was lost for few seconds; their breast were so perfectly curved and their buttocks, damn shit! They were the roundest asses I had ever seen. I guess I was staring obviously for the chief to clap his hands and pointed me to look away. I then noticed Jeremy was also looking, immediately I covered his eyes with my hand.

A lady walked in with a clay pot and handed it to me smiling and nodding, dropped the food in my hands and walked away, I stole a glance at her big behind and looked into the pot at what was smelling like boiled orange and fish pepper soup: mushrooms, leafs with green rice, all of them floating in hot water.

The chief was already devouring his meat hungrily. He looked at me and nodded. " hmmm...hmmm". And continued.

I turned to Jeremy who was looking with disgust at the food in my hand. I dipped my finger trying to see if there was any meat and fighting the memory of the lady that was popping into my head. I leaked my finger and the soup was tasteless.

Jeremy was looking at my face as I moved my mouth trying to find a taste. Then I picked one of the mushrooms with the tips of my two fingers and slowly put it in my mouth fighting the irritation and goosebumps that filled my body. The mushroom had no taste. I turned to Jeremy and smiled, pretending like it was very delicious. Jeremy shook his head and looked away.

" you have to eat it, I assure you it's okay. You need strength. Eat something!" I persuaded.

Jeremy turned to me and then to the food. I took another mushroom and a leaf. Jeremy took one mushroom, when he put it in his mouth, he almost spat it out, I closed his mouth immediately.

" stop! Eat it! Eat!" I commanded

He chewed and swallowed in disgust. That was how we finished the food, left only the water in the clay pot.

Few minutes later, I heard a scream outside. The chief stood up and rushed out before I could even stand. I turned to Jeremy and nodded assuredly. The boy swallowed hard and was looking hopefully at me.

I stood up and went to see what it was about. It was Daniela, she stood, fiercely looking at the men that surrounded her trying to attack with a spear covered in blood in her hand. Beside her was a dying man.

I quickly turned to Jeremy. " stay here! I'll be right back!" And ran towards the frenzy screaming. " stop! Stop!"

The men turned to me as I slowly moved passed them and stood in front of Daniella with my hands calming them down.

" what are you doing?! ". Daniella barked.

" I don't know, trying to save you " I said, wondering what I was even up to.

I turned to the man on the floor and pointed to him slowly with my other hand raised towards them. Then I bent to the man and pointed at the man's injury and at to my chest and nodded.

The chief walked in front of the guards yelling at me angrily pointing at Daniella.

I slowly stood up and pointed at Daniella, then my chest and towards Jeremy who was peeping from the palace.

The chief looked at me thoughtfully and I asked Daniella without taking my eyes off the chief. " how bad is he? "

" really bad "

" can you fix him ?"

" are you crazy? I'm not a doctor!". She barked.

" I'm trying to save your life here "

The chief then turned to his men and motioned them to bring down their spears. He pointed at the man and then drew the back of his thumb through his neck and pointed at Daniella, then walked away angrily.

The message was clearly passed, now I need to save him by all cost.
15 Likes 3 Shares
Re: My Madam And I (part Two) by topher052: 5:40pm On Jan 31
GRAB YOUR COPY OF SEXUAL HEALING.

THE BOOK IS NOT WHAT YOU WILL REGRET AFTER READING.

You can now reach me on whatsapp for your copy. 08138943767.
1 Like
Re: My Madam And I (part Two) by Slimzybeey: 8:35pm On Jan 31
Many thanks
[[b][/b]quote author=BankyGee post=86219468]
Slimzybeey, the above is how you get to read the part one of the story
[/quote]
Re: My Madam And I (part Two) by gly(

m

): 11:10pm On Jan 31
Slimzybeey:
Many thanks
[[b][/b]quote author=BankyGee post=86219468]


Slimzybeey, the above is how you get to read the part one of the story
chai this is more than saving Private Ryan. well done Topher. some how I knw Daniela will not die. BankyGee you want to bet on this?
1 Like 1 Share
Re: My Madam And I (part Two) by jadeliyi(

m

): 6:47am On Feb 01
topher topher that hmmmm reminds me of the giants.
Re: My Madam And I (part Two) by Greenarrow01(

m

): 9:54am On Feb 01
Tophers book is lovely.. 184 pages of great content.
I am sure no one here will regret buying that book
For the book to be sold at that price is funny, its soo rich and I think it is not about supporting Topher self.
The book is over worth it
You will learn a lot of things
1 Like 1 Share
Re: My Madam And I (part Two) by BankyGee(

m

): 10:51am On Feb 01
Slimzybeey:
Many thanks
[[b][/b]quote author=BankyGee post=86219468]


Slimzybeey, the above is how you get to read the part one of the story
Welcome bro
Re: My Madam And I (part Two) by BankyGee(

m

): 10:55am On Feb 01
gly:


chai this is more than saving Private Ryan. well done Topher. some how I knw Daniela will not die. BankyGee you want to bet on this?
Yeah, she wont die. Not today
Re: My Madam And I (part Two) by topher052: 7:19am On Feb 02
Episode 14

I and Daniella was left to fix the damage, while three guards watched us keenly. The wounded man laid on the floor in pain, grabbing his stomach and blood flowing out like an open oil can.
I knelt on his right wondering where to begin, while Daniella stood on his left watching me.
" do you know if there was a doctor on that plane? ". I asked.
Daniella shrugged and kept looking at me. I searched in my pocket for my handkerchief, took it out and placed it on the wound to stop the bleeding. The man was already breathing slowly by the time. He was apparently dying.
Foot steps from behind called my attention. It was an elderly lady holding something wrapped with leaves and a fresh tree branch on the other hand. Two young girls followed from behind carrying big clay pots.
The lady hurried to where I was and shoo me aside. I quietly obeyed.
Daniella was still staring at me, she wasn't concerned about the dying man, her whole attention was focused on me.
As I moved towards her to allow the ladies do their thing, Daniella asked suddenly. " you look familiar. Mike? Is that you?"
I was surprised she recognized me. Immediately I pretended not to know what she was talking about changing my tone. " who? ".
She winced at me and then called assuredly. " Mike! "
I was stunned. How could she recognize me? I thought I was invisible.
I smiled a boyish smile and waved at her. " hi ".
Her face now stiffened. She was now looking flabbergastedly at me.
" Mike! ". She called again.
I turned away from her to the man screaming in pain. The lady was stuffing the leaves inside the hole of her injury.
" where have you been?" Daniella asked holding my arm to draw my attention. " Your number has been switched off. Why did you cut your hair? Why Africa? you left everyone thinking you were kidnapped after we found Tasha's driver dead. What's going on Mike?"
" it's a long story " I said and remembered I left Jeremy all by himself and immediately wanted to fetch him, but the guards stood on my way. I then stopped and looked towards the chief's hut and found the little boy staring pitifully at us.
The lady had finished with the man. She placed leaves on the wound and covered it up with mud. Then said something to the guards who called three boys watching from from a few distance away. The boys hurried over and helped the wounded man up, then took him away.
I turned to the guards and pointed to Jeremy. They didn't even bother to look at where I was pointing to, they just stood motionless like robots looking at me.
" why did you get involved? Now you're in with me " Daniella said.
I turned to her and wanted to say "because I have feelings for you" but kept quiet and waited for what fate had for us.
I and my crush moved restlessly turning frighteningly at any one coming. I knew they won't harm me but I couldn't say same for Daniella.
" why did you stab that man? ". I asked, trying to satisfy my curiosity.
Before she answered, some group of men looking like the same tribe as the ones that held us captivate, but tied a piece of clothe around their waits and under their lips pierced with what looked like little bone. They surfaced from the woods making battle noises. That wasn't a good sign. I held Daniella's hand immediately and waited for the men guarding us who now charged for attack to leave so I would go for Jeremy.
The guards shouted their battle cry and attacked. The one in front threw his spear and simultaneously jumped on the man in front of him, planted his mouth on his neck and bite open his throat, before one of the attackers used a big femur to hit his head and blood splattered.
The second guard attacked with his spear, stabbed one in the tummy pushing him backwards. Two of the attackers rushed on him and dragged him down hitting him with a rocks on his face and stabbing him all over.
The third threw his spear but missed, he ran into their midst, picked one of the men from the waist, lift him above his head and threw him on his men. He picked up the man's spear, stabbed two men swiftly, before two men; one hit him a thick femur on the head, the other stabbed him from behind holding his neck. He turned and embraced the one with the femur, both of them fell on the floor, the rest gathered him hitting and stabbing him mercilessly.
I pulled Daniella by the hand and ran towards Jeremy. By this time other warriors from our captors were now rushing out. The ladies screamed as they carried their kids inside. The younger men ran into the woods, their attackers had scattered around, killing anyone on their path, everywhere was scattered in confusion.
I grabbed Jeremy and Daniella's hand heading for the woods when Daniella held me back and said." we have to get others! ".
Then she pulled her hands from my grip and ran off without waiting for my reply. I had no option but to follow her. This time I carried Jeremy who couldn't keep up.
Three men from our captors suddenly ran out from behind a hut and stopped in front of Daniella . She swiftly set for defense the moment she saw them.
A long spear from nowhere stabbed one of the men in the back. I looked behind them and saw the attackers; the man with the femur and four other dreadful beings with him running ominously towards the remaining two men standing. I quickly held Daniella's hand who was obviously was confused seeing another attacker and pulled her through a narrow pathway between two huts. Behind us were shouts and cries.
We got to a hole coverd with leaves and bamboo sticks. This was from the one I saw earlier. Daniella quickly rushed off towards a bush and came back with a bamboo ladder. I dropped Jeremy down and took the ladder from her while she opened the hole and we dropped the ladder inside.
" hurry up! " she shouted at the people in the hole.
Four men and nine ladies climbed out. A black heavy man, was the last to climb out. Jeremy saw him and shouted. " daddy! " ran and hugged the huge black man on afro hair and full beards. I was momentarily happy for them when I remembered the other hole.
" run faraway from here. There's another hole I need to go to ". I said to Daniella.
She turned to Jeremy's father. " take them away. Pass through here" pointing at a nearby bush. " it's the only safest place right now". Then she turned to me." Lets go!".
I was shocked. " go where? You go with them " I said.
" no way! We are in this together. I'll come with you!" She protested.
" no. I won't let you risk your life for me. Go!"
While we were arguing, one of our attackers surfaced and shouted. " yetuman Ketu! Ubafidi!". Pointing at us looking at his adjacent direction.
I didn't know when I shouted at my group " run! "
They all ran into the bush, but something made me stay. I looked around for a weapon but found only rocks. I picked up two and ran towards the man. All I was thinking at that moment was to shut him up from calling others.
I got few yards from him, he charged with his spear. I was scared to my balls but attack. I threw one of the rocks, he dodged it and wield the spear towards my head but missed, I immediately swung the rock in that reflex hard on his head and got him by his ear, he spun180 degrees and fell. I jumped on him and hit his head continuously with the rock and one hand on his neck pinning him down until his head was battered.
Daniella came from behind and pulled me away from him, that was when I realized what I had done. I just killed a man. His skull was opened, shooting out blood on different spots like a broken pipe, his tongue was out and his eyes looked aimlessly confused as his body jerking on the floor.
" lets go! " Daniella said as she pulled me away from him.
I was yet to recover from what I did. The image of the man filled my head. I wasn't thinking as I ran, I just knew I was running.I just killed a man was what was resounding in my ear.
Daniella stopped and slapped me. " get a grip on yourself!" She yelled.
I came shook back to reality.
" where is the hole? ". She asked looking me in the eyes.
I looked around and discovered we had past the place.
" over there ". I said, pointing behind Daniella. She shook her head in frustration. And dragged my hands as we ran back.
On our way a lady ran past us screaming. I couldn't help but looked at her big bouncing behind. And when I turned to continue the race, I saw two of our captors coming from behind her and they were close to us. Daniella pushed me and a spear narrowly missed me.
The two men approached us; one had an axe and the other a spear. The one with the axe swung it towards Daniella, she dropped on her butt and he missed. I quckly jumped on him dragged his feet from the floor, he fell on his back and dropped the axe.
I turned and saw the other coming to stab him with spear, Daniella jumped on him from behind. He pushed her from him and slapped her so hard she fell recklessly on the floor.
I quickly reached for the and threw it at the man with the spear expecting the axe to dig into him like I saw in movies but It flew passed him. He threw the spear towards me, but I was lucky to jump off and it hit his colleague in the eye.
I was struggling up when he dived on me and pushed me down. He moved on top of me with his hands on my throat strangling me with all his strength. I saw the wicked and mean look on his face as he drew his tongue out dripping sweat.
I couldn't breathe and couldn't push him off. It was so uncomfortable being strangled. I wanted him to pity me because I was young, I tried to beg him to be considerate since I wasn't strong enough to push him off, but the look on his face told me he meant business. I was slowly going, I tried all I could in vain to catch a little air and stop the pain in my lungs and throat.
He suddenly stiffened and fell on my side. I pushed him off, jumped up coughing and gasping for air. That was when I saw Daniella standing behind him and an axe blade dug behind his head.
" lets go! ". Daniella said impatiently.
I ran off with her and got to the spot. I looked around for ladder but couldn't find one. Daniella had already opened the hole.
Just then, smoke was seen going up from the village. They had set the village on fire. I looked around despiratly for a ladder but couldn't find any. Then I went to Daniella.
" I can't find a ladder ". I said breathing heavily.
" what do you mean you can't find a ladder? " she said and ran into a nearby bush.
I looked inside the hole and the first person I saw was the Chinese man. He smiled excitedly and called. " bear slayer! Hey! Help us please!"
I nodded and ran off looking around for a ladder when I bumped into a group of the attackers few steps away. They stopped when they saw me.
We stood looking at each other for few seconds before they began getting set to attack, while I slowly moved backwards calling Daniella. Before I could turn, they were already running towards me. I took off and ran past the hole to the bush where Daniella was, saw her still looking for the ladder. I grabbed her hand and pulled her with me running as fast as my legs could carry me.
12 Likes 4 Shares
Re: My Madam And I (part Two) by topher052: 7:21am On Feb 02
CONTACT ME ON WHATSAPP FOR YOUR COPY OF SEXUAL HEALING 08138943767.
Re: My Madam And I (part Two) by StephenBB(

m

): 8:18am On Feb 02
topher052:
CONTACT ME ON WHATSAPP FOR YOUR COPY OF SEXUAL HEALING 08138943767.
What about Madam and I that you're currently writing?
Re: My Madam And I (part Two) by Yaba4sure: 11:45am On Feb 02
Epic as always, I salute u baba!!
Re: My Madam And I (part Two) by royalguy123(

m

): 3:39pm On Feb 02
my guy you're the best ,I keep searching for updates even when food is on my table waiting to be devour.
1 Like 2 Shares
Re: My Madam And I (part Two) by Johnwick64: 10:01pm On Feb 02
I feel Daniella has a connection with this cannibals
Re: My Madam And I (part Two) by topher052: 6:16pm On Feb 03
Next update is tomorrow. Sorry for the delay.
Re: My Madam And I (part Two) by topher052: 6:18pm On Feb 03
royalguy123:
my guy you're the best ,I keep searching for updates even when food is on my table waiting to be devour.
Re: My Madam And I (part Two) by topher052: 8:06am On Feb 04
EPISODE 15
I and Daniella ran as fast as we could. Each time I turned behind me it seem like they were getting closer. Then suddenly a spear flew passed my head, I was completely demented by it but didn't stop.
Daniella was even running faster than I was. She was now ahead of me pulling me forward. Then she tripped, staggered and fell. My whole world crumbled in that instant. I looked behind me and saw them few distance away, I pulled her up and we continued, but she was limping.
She stopped few steps and said to me pulling my grip from hers. " go! I'll be fine! Go!". Pushing me hard.
I looked at the men now closer. I knew we couldnt outrun them as it was. So I looked for something to defeat myself with but nothing was in view. The first man got to me before I knew it and landed a hot punch on my face that sent me to the ground. I struggled up hurriedly, rushed towards Daniella and squatted in front of her shielding her with my body.
The rest men joined in. They stopped and were breathing heavily, smiling as they looked down at me. One of them had a spear with him, he raised it up and wanted to strike me, I quickly laid on Daniella's body and screamed what I randomly heard one of them thinking. " Mara opio liqua".
Few seconds later nothing pierced me. I slowly looked up repeating what someone else was thinking. " lio mba didi".
They were looking strangely at me. One of them whispered to another and they seem to be contemplating something. I turned to Daniella, she was obviously paralyzed with fear.
The biggest amongst the seven men that attacked us moved in front of me and asked something in their language. I said what I head him thinking. He was apparently thrilled and turned to his men looking surprisingly at them.
They started talking within themselves. I turned to Daniella and said trying so hard to sound assuredly. " it's okay, it's okay "
She was looking at me in confusion. I knew if I could read her thought I would probably hear her thinking how I was I able to understand their tongue.
One of the men; slim, average hight with locked beards and hairs which apparently was as a result of less care. He motioned me up and stood in front of me . I felt he wanted me to say what he was thinking, so I did. He's reaction was hysterical. He jumped and ran off, returned with his hands on his head. Another came and i said what he was thinking. That was how I narrated all their thoughts.
Daniella could not understand it, she was so lost.
The men moved aside deliberating on something while stealing glances at me. After about four minutes, the shortest among them came and pointed his spear at me, motion me back to the village. I held Daniella's hand and helped her up, she was limping slightly. They followed behind us discussing what was obviously about me.
As we were passing the hole were the prisoners was and I prayed they didn't take note of it, and they didn't. We got the the village; it was burnt to the ground, smoke filled air, blood and dead bodies of youths, men, women and children littered on the floor. The chief laid headless, I only recognized him with his dirty pant and fat body. Funny enough, I felt pity for them cannibals who wanted to eat me some hours ago.
The men led us to where the rest of them were chanting victory songs. They stopped when they saw I and Daniella. One of them, an athletic built man in his fifties, his goatie was tied, his eyebrows shaven, his hairs covered his face, he had to move it aside often when he speaks. He shouted at the men approaching pointing at us. The biggest among them explained to him. He then moved slowly towards me and studied me. The hot breath from his nostrils met my face, I flinched and shut my eyes as he sniffed every bit of my face before he moved away and said something to the man standing beside him. The man he spoke to moved automatically in front of me and forced me to my knees, then forced Daniella too.
The leader then screamed something angrily and moved about reciting whatsoever gibberish it was he was saying, demonstrating his authority, pointing at the dead bodies and the burning village hitting his chest. Then he returned to me and collected a spear from a man beside him without taking his eyes from me. I shut my eyes and prayed to a god I had abandoned for a quick death.
He took up the spear and was about to strike when someone called from behind running towards them. I opened my eyes and noticed It was the man with the femur and two other men. The leader slowly dropped his hand and turned to the distraction. The man seem troubled as he explained pointing behind him breathlessly. This seem to alert all of them and they all turned ready for attack.
I turned to Daniella. " god just saved us again. Stay at alert, we need to..."
Before I finished my statement some military men rushed out of the bush and surrounded the men. The leader said something boastfully and made to attack but was shot dead. The rest were also killed as the tried to follow their leaders trial.
I and Daniella were lying on our tummies. One of the soldier men came to us and said. " get up! Any other?".
I looked behind and shook my head, then pulled Daniella up as we moved away for the men with the gun. I turned behind me and saw Jeremy's father coming with some military police men. I smiled and remembered the law that says " one good turn deserves another "
He came to meet I and Daniella. " are you okay? "
" we are fine. Where did you meet them? ". Daniella asked impatiently.
" saw them at the spot of the crash and led them here forthwith ". Jeremy's dad said .
I wanted to ask about Jeremy when I spotted three very tiny dots under his wrist close to his palm. I must have stared for long for him to have noticed and turned his hand looking at me suspiciously. To cover up, I smiled and asked after Jeremy. He responded causally, but I knew he knows I knew something about the dots.
At the place of the crash, Press men, cops, paramedics and anyone you can think of that ought to be there were everywhere moving busily.
I sat with Daniella quietly whose leg had been bandaged eating good food since the last hours of our capture. I turned to a journalist interviewing the Chinese man and he kept pointing at me. I turned away trying to avoid unnecessary publicity that will further endanger my life.
" I'm coming ". I said to Daniella and stood up to leave.
Another press lady ran front of me from nowhere with his camera man behind her.
" I heard you killed a bear that attacked a little boy and rescued everyone that was captured. What gave you such courage? " the journalist asked, shoving her microphone on my face..
I turned around in confusion and noticed the surprise look on Daniella's face. I just shrugged and smiled dryly before moving away. Another journalist was seen running after me, I turned behind me the one I left and the one interviewing the Chinese man were coming speedily. I waved my hands at them to let me be and Daniella came to my rescue and said to them in a bossy controlled tone. " he's still under shock. Please let him be, he will attend to your questions later".
They slowly moved away and one of them faced the camera saying. " the young man standing behind me was said to have courageously killed a bear with his bare-hands and rescued a bunch of captors. We shall have his statement soon..."
Daniella pulled me away from the crowd and took me into the tail of the plane. As I sat down I felt relieved but I knew they had telecasted it, meaning my hunters knows where I was.
" you killed a bear with your barehands? ". Daniella suddenly asked.
" with a stick ". I corrected her.
" wow ! I never knew you are that brave "
" I wasn't, I just did what I had to do to defend myself and Jeremy " I said flatly.
" like you saved me today? ". She said flirticiously.
I looked at her beautiful face and it was plastered in admiration. All the while I was talking with her I wasn't paying attention to what I was saying. But looking at her face made me realised that was an opportunity to cease, so I immediately played along.
" that's because I'm crushing on you " I said shyly.
She laughed and said. " was that why you wanted to take me on a date? "
I looked her in the eyes. My heart pumped rapidly, at that moment, I wanted to kiss her, damn! She looked so beautiful! I didn't know when I went off track. " I would have gladly gave my life to save you. I have never felt like this with anyone in my life! Daniella, I think I love you!".
I discovered she was embarrassed the moment I finished. She kept an expressionless stare on me for ten seconds and then stood up.
" I need to check on something " she said and walked away.
I suddenly regretted being carried away. I wondered why I went too forward. She made me misbehave. I was so in a hurry! my heart betrayed me.
An hour later choppers came and took some injured people away . I looked around for her but didn't see her. The second sets of choppers came and I declined. Two more choppers were waiting to take us off. I ran around looking for Daniella, then saw her with some soldiers who were trying to communicate with some young natives, Daniella seem to be the intermediate. I ran to her and asked.
" what are you doing here? The chopper is waiting"
She turned to me in her bossy look and said. " go with them, I'll join you guys later "
I looked behind me at a man beckoning me over. I turned back to Daniella, and then to the man and waved him off.
When the choppers left, Daniella looked at me angrily and didn't say a word to me until we were on board in another chopper.
We arrived the nearest town and so many press people and onlookers were already there to take pictures, interview, welcome and to see us. In the bus taking I, Daniella and other passengers to a government facility where we were to rest before returning to our various destinations, I said to Daniella who sat quietly beside me looking out through the window.
" I'm sorry ".
She turned to me and smiled. " sorry for what ? "
" sorry for what I said to you "
She shook her head and said smiling innocently. " you don't have to be. I'm angry coz you would have been killed coz of your silly emotions. I need you to be wise boy "
I looked at her smiling face and whispered . " is there anything wrong in having feelings for you? "
" with someone old enough to be your mother? Yes!". She retorted loudly.
I stylishly looked around and saw a man turning away a glance. Then I leaned closer to her ear.
" then I want to be wrong! ". I added and kept quiet.
I noticed she was uncomfortable the rest of the journey. She kept stealing glances at me with the side of her eyes. Once I caught her blush looking through the window. I knew I had a very strong feeling for her and I wasn't giving up.
We arrived our destination, and was led to meet some persons, had our information taken, took some photographs and then retired to our rooms. It was more like a camp, four men to a room.
Jeremy came to see me and spent two hours with me before his dad came to take him back.
After few minutes, Jeremy's dad returned to my room and sat beside me. I was very uneasy about his presence, but I tried to remain neural.
" I just want to thank you for saving my boy and saving me too. Thank you". Jeremy's father said in a soft tone.
I nodded and tried to say something but couldn't think of something.
" are you returning back ? ". Jeremy's father asked.
" I don't know for now ". I said, trying to be unpredictable.
He smiled and turned to me. " you have to go back to Africa. Now listen, it wasn't you on tv, I don't know you. Go to Africa. Never come back. Just a pay back for saving my son". He smiled, then stood up and left.
I watched him leave silently. My whole body shook in fear. I have never been to Africa more than twice and that was about 15 years ago. How was I to cope? Grandma had called over a zillion times checking on me. I had to switch off my phone to have a moment of peace. I see the crazy men in Africa, and I heard they had an argument about separating the country I was to go. Though the world learders had intervened to make it amicable, I hope it doesn't escalate. To say the truth. Since I heard of my dads tale in Africa, I have been scared of going back there. Although Phila told me it's temporary that she would come in two weeks time.
I never saw Daniella again until two days later on our way to the airport. She was headed back and I had already boarded a flight to Africa. I had to continue my trip for my life sake.
I went to meet Daniella briefly where she sat alone looking into thin air.
" hi ". I greeted.
She was looking stunning that afternoon. She was putting on a sunshade, in a yellow jacket, a green jean and an anchor yellow boot. Even through she wasn't on make up, she was still beautiful, looking innocent with her hair packed backwards.
" hi " she returned taking off her shade.
" thought you were coming to Africa ?" I asked.
" no. Maybe later ". She said and added. " what really happened? I mean with you going to Africa, skipping work"
" I got entangled with some assassin cult. They killed Tasha's driver"
Her face froze in shock. " why didn't you call the police! "
" they're in the government. In fact, the guy who killed Tasha's driver was a cop "
She practically couldnt believe her ears as her jaw dropped.
" how did you get involved?" She asked .
" trying to save someone at the park. He was a link to me landing Anthony's job". I said and noticed my bus just arrived.
She turned to the bus with a man holding a placard with Africa writing on it standing in front of the bus. ". That must be your bus ".
I nodded and said the words forcing itself out of my chest. " I will miss you "
She looked at and smiled. Then dipped her hand in her jacket side pocket, and handed me a card. " send me a mail. That's my private contact". Then she turned to her bus that just arrived. " got to go "
I felt like someone that just won a trophy. I watched her leave forgetting my bus was waiting for me.
" hey! Are you not coming?!". One of the passenger's shouted from the bus.
I jerked towards them, then quickly ran to the bus.
21 Likes 2 Shares
Re: My Madam And I (part Two) by Nobody: 8:21am On Feb 04
Good job man. Keep the updates coming
Re: My Madam And I (part Two) by Dbeautyy(

m

): 10:13am On Feb 04
Going the same path his father trailed. Hm, anyways ghost reading deactivated as I told you I was gonna make comment when we spoke at the other end last week. Good job Topher, i will get the other book of yours soon.
3 Likes 1 Share
Re: My Madam And I (part Two) by AdiscoPele: 11:13am On Feb 04
Hmmm. What an update. So, with all the shaving of hair and all disguises, The Ghost still had someone on him. Imagine that fat unassuming man(Jeremy's dad) is an assasin, damn.
Thanks Topher
2 Likes 1 Share
Re: My Madam And I (part Two) by pu7pl3(

m

): 11:23am On Feb 04
Nothing seems to shock this Daniella...even after hearing how he was almost assasinated she was still like...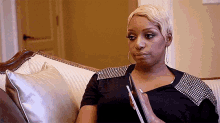 7 Likes 3 Shares
Re: My Madam And I (part Two) by gly(

m

): 12:51pm On Feb 04
pu7pl3:


Nothing seems to shock this Daniella...even after hearing how he was almost assasinated she was still like...




I DEY TELL YOU MY BRO
Re: My Madam And I (part Two) by akindele91(

m

): 5:21pm On Feb 04
gly:


I DEY TELL YOU MY BRO
Don't blame Daniella bro don't forget she was also almost killed by cannibals so definitely she is also still in shock don't u see she also cancelled her trip to Africa that shows she just want to get back home for safety first
2 Likes
Re: My Madam And I (part Two) by extremelygolden: 5:49pm On Feb 04
Nice one, Topher. You're inexplicably talented.
Thanks a bunch for the update.

Olorun that your SEXUAL HEALING BOOK make sense die! I just can't stop reading it, over and over again.
Re: My Madam And I (part Two) by KelvinCoaster(

m

): 6:54pm On Feb 04
topher052 what gives you such superlative inspiration to narate like it's real?Thumbs up bro!
2 Likes 1 Share