Mending Fences (romance) by safarigirl(

f

): 4:59pm On Nov 26, 2017
Hello guys,

So, this story is the second part of In Memory Only...this time, Lanre's best friend, Alex Onoja, is the lead. You can read this as a stand alone, or read In Memory Only: https://www.nairaland.com/1871492/memory-only-romance if you need a back story.
Synopsis:
Alex Onoja had never had the best of relationships with his father, so, naturally, the idea of visiting the man even as he was going through a life-threatening illness, wasn't ideal.
Hr grudgingly travels to Abuja to meet his father on his mother's insistence, but he is ill-prepared to meet the feisty Martha Ita, his father's caregiver and a woman who makes him question his beliefs
When she took up the job of caring for Mr. Onoja, Martha had been convinced the man had no other children aside his two daughters. She gets to work one day to find another man at her work place and what an inconsiderate jerk he is! An incredibly attractive jerk who makes it difficult to loathe him.
Cast:
Alex Onoja
Martha Ita
Omari Onoja
Ebere Onoja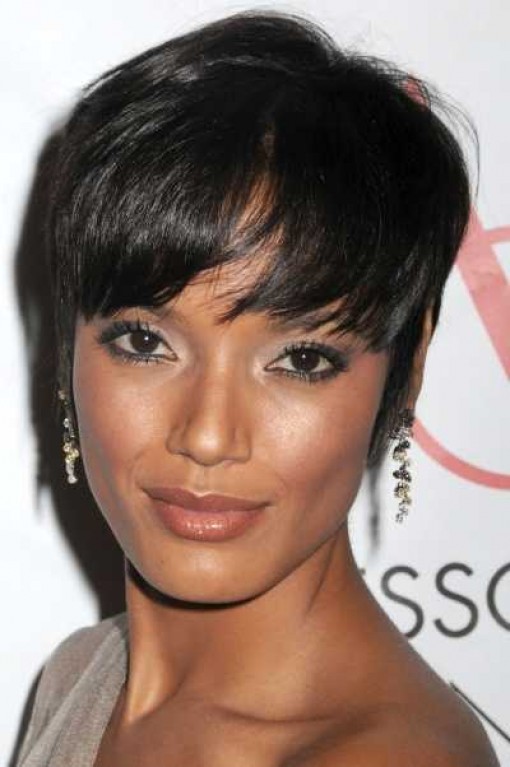 Edith Ita
Mensah Ita
Edet Ita
Yvette Jaiyesimi
Lovette Onoja
Lanre Coker
Jaiya Coker
4 Likes 2 Shares
Re: Mending Fences (romance) by tmx21(

m

): 5:09pm On Nov 26, 2017
FTC? oh yeah! anyone coming in must come along with salute for me.


safarigirl. ride on
Re: Mending Fences (romance) by safarigirl(

f

): 5:14pm On Nov 26, 2017
Copyright Safarigirl ©

Chapter One


His eyes ran across the message for what had to be the tenth time since he received it an hour ago.

He had read it word for word every single time and he didn't feel any better whenever he did, rather he felt worse. Even when he had received the message alert and seen the sender, he had known there was something not right and its content had proved that.

His mother rarely ever sent messages. She preferred their weekly calls that took place three times a week and could last between thirty minutes to an hour. Those always sufficed for her, he had asked her to send him messages more often if she wanted to discuss, but she refused mostly because she felt messages were an 'inappropriate' and 'unnatural' form of conversing. She liked the sound of his voice, she understood him better when she could hear the different pitches and deflections his voice would take whenever they were discussing, messages were impersonal and not her thing. So, when she resorted to a means of communication she didn't fancy, it didn't bode well.

The message was simple enough, she requested his presence at her house this weekend. While that seemed like just any other meeting between mother and son, Alex wasn't silly enough to think that was what it was. They had spoken two days ago and she hadn't mentioned this, she usually invited him over the phone, she would ask him if he was free for the weekend because she was well aware that his weekend schedules were sometimes tight, if he gave a positive response, she would invite him over. She hadn't bothered with that procedure this time, which meant that whatever he was getting invited for had to be something important and for her 'important' meant it had something to do with his father.

And that was why she didn't think it worthy of a phone call


Because she knew very well that if she called him and brought u[p anything to do with his father, Alex would turn her down without missing a heartbeat and they would spend the next hour going back and forth on it with nobody winning. It was always a draining exercise neither wanted to participate in, so, Alex understood the purpose of sending her request via an SMS.

He wouldn't turn it down in that manner, he would be at her house come this weeknend and he would have to sit through two to three hours of her begging that he go see that fool. She would prepare a nice dish of his favorite meals and he would end up unable to eat any due to a loss of appetite, but she would no less pack it up for him on his way home….incentive t o think on her request.

Suffice it to say, meeting his father had never been a favorite past time of Alex', the man was insufferable, irresponsible, he was an aberration to what a father was supposed to be and ever since his mother had left his shady ass fifteen years ago with him in tow, he hadn't bothered about the man. There was a time he had wished him dead, but evil people like his father didn't just fall and die as easily as he would want. In the last fifteen years since they left, Alex had seen his father a total of eight times and that was eight times too many in his opinion. Now, his mother was bringing the man up again? One would think she would hate him after all she had gone through in his hands, but his mother wasn't that sort of woman, she wasn't hateful. She had spent so many years trying to convince him that his father wasn't the monster he saw him to be and in that time, Alex wouldn't lie, he had thought his mother a fool for defending such a vile soul.

She had a reason for everything though, there was always an end game, she had spent fifteen years in his father's house, taking all of his abuse because she had a target and once she had reached it, she packed up her things one glorious Sunday morning and left and he was only too willing to carry his things and follow. He was glad to say he was all the better for it today, now, if only his mother would do the needful and allow that man be a forgotten memory in their lives.

"Alex, hello."

He raised his head up from his phone ot find his best friend and more or less, brother, waving his hand in his face, he let out a drawn out sigh, "Guy, how far?" he asked as they exchanged a handshake

"I'm fine o. this one your face is like this, hope all is well. How mumsy?" Lanre asked as he sat in the opposite chair in Alex's office.

Alex hissed and looked away briefly, "Na her message I just dey read sef."

Lanre's brows rose, "Message? That doesn't sound good."

Lanre knew as much of Alex's mother and their past as no other living soul did. Alex had more or less spilled out everything to him in their ten years of friendship. Lanre was his only confidant, the only person he felt comfortable enough to tell his life's history and the only person who totally understood even though his family wasn't as dysfunctional. Lanre's family was Alex's dream, both his parents were happily married and had been so for over thirty years. Laraba and Doyin Coker were the parents he wished his parents had been and they had accepted him with warmth and love, he was like a part of their family now, they gave him the priceless experience of what a conventional family should be like and he was grateful for their presence in his life, if he had never met Lanre or his family, he probably would have continued to have that skewed idea of family and marriage that his father had ingrained in his mind

"My brother, it's not. You know what her messages usually connote."

Lanre nodded, "Daddy time."

Alex hissed again, it sounded so much worse coming from someone else, "She's been so insistent on it these past three months, she keeps saying I need to see him, she won't say why, I just need to. This is the third time she's sending me a message in the last three months, it's like it's a monthly thing for her now. She just makes it hard to honour her invitations."

"But you will anyway."

He grunted. If only he could just ignore, but if there was anyone else Alex had a soft spot for, it was his mother. She had suffered enough in his father's hands and he didn't want to inflict more suffering on her. He was pliant wherever she was concerned, he went the extra mile to always make her happy, sometimes to his own detriment

"Like I have a choice." He replied.

"Maybe this time you can force something tangible out of her. if she's so insistent, I'm sure there has to be a very good reason behind it."

Alex shrugged, to be sincere as long as his father had something to do with it, there wasn't a good enough reason to have him sit through such discussions. Unless the man was dead, which would be a welcome development, his mother didn't need to trouble him with anything that had to do with that cretin, "She better spill it out this time, because I'm not going through another weekend lunch date that renders me unable to feast on her delicious delicacies."

Lanre smiled, "I certainly wouldn't mind that."

"Mumu, make I dey bring the food come house make you chop abi?"

"Na bad thing? Even bible talk say make we dey share with our neighbours." Lanre teased

"shut up! Sinner like you dey quote bible."

"See this ashawo, if say na another person dey call me sinner, I for lock up sef. You don't know I'm a changed man, you no see my ring?" Lanre asked as he flashed his ring finger at him. a silver wedding band adorned it. it had been there for the past two years since Lanre got married to Jaiya. It was another reminder that Lanre had handed in his playboy book, a book he on the other hand, was still filling. His friend was all the better for it, happier even, and not for the first time, Alex wondered when he would hand in his….if, he would hand in his

"For your mind now, you better pass me abi?"

"No be say for my mind, I better pass you. I get marriage certificate, you get ashawo certificate. E dey like when B.Sc holder dey drag space with M.Sc holder."

"My friend, gerrarahere, because Jaiya manage you."

"You no go like find who go manage you?"

Alex grinned, "Mumu, how my guy sef?"

"Which guy?"

"Kobi now, my G."

Lanre hissed, "See ehn, that boy is just a pain in my ass."

Alex smiled, Lanre had been complaining about his son for the last five months, "In your ass or in your balls?"

"Same thing man. Can you imagine, last night, I thought for sure he was knocked out, we were playing for four hours, that's enough to knock any child out. I was already anticipating the night duty, Jaiya was ready, we had left stage two and I was about to enter the place, the next thing, the baby monitor went off, the mood just died. Ha! I wanted to commit murder last night, I swear."

Alex was laughing hard as he imagined a frustrated Lanre having to hold off while Jaiya rushed ot check on their little one

"Guy, e no funny o, e no funny at all. It's like he times those cries, once I've set the mood, he just starts crying the house down and you know Jaiya now, she forgets about me and rushes off to baby that boy. I'm already looking forward to sending him out of the house."

"Didn't he just clock one last month though?"

"Exactly, that's how much he frustrates me...and to think I have to wait another fifteen years for that to happen."

"Add to that the possibility of another kid..."

"Oh no, that is not happening anytime soon."

Alex smiled, "You say that now, but…."

"There is no 'but', after wetin my eye don see with Kobi, he will have to wait another three years at least, for a sibling."

"You sound really frustrated sha."

"I am o, let me just advise you now, once you get married, set aside the first three years for you and your wife, don't even try to bring in any kids, else, the fun will be over."

"Hmm, Chief Adviser on Marital Activities, I respect you sir."

"I'm just telling you now, so, in future, you will not say Lanre knew all this time and never told me. Ha! Chikaobi, that boy don show me sheggae for this life."

Alex could only laugh at his friend's lamentations. Lanre was one person that could always bring him out of whatever bad moods he was having, he got to see less of him these days because he was a married man, but he was very much grateful for the times they did get to see. At least Lanre would be a listening ear just in case lunch with his mother turned out to be a disaster.
4 Likes 2 Shares
Re: Mending Fences (romance) by Girlyy: 6:05pm On Nov 26, 2017
Safarigirl I'm so happy to read another thrilling piece from you,Thanks Girl.Ride on!!!
Re: Mending Fences (romance) by KimBerlyie: 7:15pm On Nov 26, 2017
Re: Mending Fences (romance) by safarigirl(

f

): 7:36pm On Nov 26, 2017
****

Saturday came much earlier than expected for Alex, he had been thinking of the dreaded lunch date the whole week, it had distracted him from doing anything fruitful. Perhaps that was why he prepared much earlier for the visit, he sincerely wanted to get it over with.

As much as he dreaded the topic they were bound to discuss, he didn't want to drag it so that the inevitable still had that sour effect on him for a longer time than was necessary. Thoughts of his father wasn't worth an extra hour of his time.

By 2PM, he was at the door of his mother's modest bungalow in Yaba, waiting for her to answer. She had been living here for the past seven years despite his many efforts to move her closer to him on the island. She liked her solitude and she had this annoying habit of getting attached to places and things, it had taken a flood destroying half their property seven years ago to get her to move out of their former house in Surulere, the likelihood of a flood here was very low considering how the house was built. He supposed he should be grateful she even remained in Lagos with him, she could have moved back to her family house in Enugu after he moved out.

The door opened to reveal his mother's smiling face and for that moment, Alex forgot the true reason he was here. There was no better sight than his mother's smile, "Alex." She said as she welcomed him in a hug, he had to lower himself a little to wrap her smaller frame up, but it was filled with much warmth. His mother had never been big, she was a tiny little thing even while he was younger, his father was the giant and that was why he had bullied her when they were together. Alex had taken his father's build and maybe his face to some extent, as far as he was concerned, that was about everything he got from him.

"I've missed you, mum." He said as he left her embrace. She still had her smile on and it was a beautiful sight, Alex had always wondered how his father landed a woman as pretty as his mother was, add to that the fact that she had only been eighteen when they had him while his father had been about twenty-six, their marriage was as a result of his conception. Sometimes, he wondered if things might have gone differently for her if she had chosen to abort him back then, maybe she would have gotten the opportunity to marry another man, one who wouldn't have abused her as terribly as his father did. Her had once asked her that question when he was a teenager and she had rebuked him for it, aborting him had never been an option for her. He never raised it up again, but it would no less come to him whenever he thought of her.

"I've missed you too baby. Come in, I prepared your favorite, amala and okro soup, there's coconut rice, catfish pepper soup…." She reeled off the meals of the day and while Alex' mouth watered at the prospects, he knew he would definitely not be eating half of those things. While his mother was practically obsessed with cooking, whenever she cooked this much, it usually foretold an unwelcome discussion.

"So, how is Lanre?" she asked as they walked into the living room

"Lanre is fine o, he's settling into married life." he replied as he lowered himself into one of the couches.

She smiled, "Hope he isn't having too many complaints."

Alex scoffed, "I don't think he likes his son very much. Apparently, Kobi interrupts too many important moments."

Her laughter resonated in the room, "Is he jealous?"

Alex smiled, "Maybe." He replied.

"They always are."

From the look on her face, Alex could tell she was speaking from experience, he wanted to make further enquiries, but he figured there was no need discussing his father more than was necessary, "So, how are you mum?"

She smiled, "Well, as you can see, I'm fine. How about you?"

He shrugged, "As good as can be, I guess."

"See, if you kept a steady girl, you would probably be better. Alexander, when exactly do you plan to bring a girl home? You're thrity years old."

He rolled his eyes, if there was one thing he would rather not discuss it had to be his relationship status. Sometimes, he even preferred talking about his father, "When I find one ma, we've had this discussion for the past six years."

"Your father was twenty-six when he and I got married Alex, you're four years older."

"And look how well that turned out." He retorted. He noticed his mother turn ashen at his retort and he immediately felt regret. He didn't like to make her sad in any way and while there was some truth to his words, opening old wounds was never the purpose of his visits, "I'm sorry mum, I didn't mean it like that."

She smiled at him, but it was similar to the smiles she would give when she was with his father, he hated them, "It's fine son. Your father and I didn't always make the best decisions, but whatever we did, we just wanted you to be happy."

He had another retort to give at that, but held his tongue. If he went on this trip with her, they would never discuss what he was really here for, "Enough about him, where's all the food mother?" he asked as he looked toward the dining table. He wasn't foolish enough to assume that was all he would be hearing of his father, but he wanted to at least get some food in his tummy before the distasteful subject came up.

And just like that, her face brightened up with a genuine smile, "Let's go to the table."

He didn't need to be told twice.

He rushed off to the dining while his mother followed, she was quick to dish out the first serving of pepper soup and they thankfully went through that without a mention of his father. Rather, she spoke to him about her newest role in church- she was to be some sort of marriage counselor, she spoke to women who were having troubles in their homes, h could tell she was eager to perform her duties and Alex figured it was something that had to be close to her heart, he was just glad he was being kept busy instead of being constantly locked up in this house and alone.

He told her about work and some of their new clients, of course, she couldn't relate to most of what he was saying, but she listened keenly and gave off the idea that she was interested. By the time he was finishing the second dish of amala and okro, Alex was feeling full and extremely satisfied, not just with the food, but also the conversation, it had been much more enjoyable than he envisioned and he was starting to think his fears were unfounded, and that was when she dropped the ball.

"You haven't asked why I asked to see you today, that's unlike you." She began as she cleared up the table

He shrugged, "I figured you'd talk at your own time, every other time I've tried to force the information out of you, I've been unsuccessful." He replied.

They both went into the kitchen with the used plates and proceeded to clean it up, she washed and he rinsed.

She nodded and a brief silence fell between them, he would glance at her occasionally, but he wanted her to speak at her own time, "You haven't asked about your father."

He scoffed, "Is he dead?"

She turned to him with a glare, "Alex! Don't say such of your father."

He ignored her alarmed expression, "Well, unless he's dead, I don't need to know anything else of him." he replied as he wiped his hands. he handed her the napkin to do same to hers.

"You will have to meet with him eventually, you haven't seen him in seven years."

"And I'm all the better for it."

"He wants to see you."

"Why? Are his other kids dead? You remember them, the ones he fathered while married to you." For all of the atrocities his father committed against his mother, Alex would never understand why she remained his biggest defense attorney. It sickened him that she continually pleaded his case.

She sighed, "He just wants to see you"

"And you want me to see him?"

"Yes…"

"Why?" he asked as he folded his arms around his chest and waited for a damn good reason

"Because he's your father."

"He constantly hit me, he started hitting me when I was three years old, he called me a bastard to my face REPEATEDLY and called you a LovePeddler…."

"Alex!"

"How the hell is he my father if even he told me I belonged to some other man?"

"Alex stop!"

"I won't until you tell me why you want me to go see that man..."

"Because he's sick!" she shouted. The outburst was enough to calm him down and she took advantage of his silence to continue, "He's sick, Alex. He's been sick for the past one year and he just wants to see his son, okay? Now, please…" she slowly walked up to him and took his hand in hers, "…please, just go and see him. Nna m…" he looked away from her, but she placed a soft hand on his cheek and returned his gaze to meet hers, "..biko nu, even if for nothing else, do it because of me. He just wants one week…"

He scoffed, "I would kill him before the week ends."

"I've told him that if he does anything to provoke you, that he should let you leave even if the week doesn't expire. Just try, please."

Sometimes, Alex really hated how easy he was where his mother was concerned. As soon as she brought herself into the equation, he was putty in her hands. He knew he would have to think long and hard about going to see his father, but if his mother had anything to do with it, he would certainly make that trip he had been avoiding for so long
12 Likes 1 Share
Re: Mending Fences (romance) by lonesome501(

m

): 9:02pm On Nov 26, 2017
nice story!!
Re: Mending Fences (romance) by favch(

f

): 9:24pm On Nov 26, 2017
Yipee it safari's story
Hope the vvip tables has not been occupied CU's am here to stay and I think its a dope story
Ride on bae,
Re: Mending Fences (romance) by safarigirl(

f

): 10:14pm On Nov 26, 2017
Thanks for the feedbacks so far guys.
I'll be updating this story tomorrow. Good night
Re: Mending Fences (romance) by gal10(

f

): 10:52pm On Nov 26, 2017
see who is back!!! yepp
Re: Mending Fences (romance) by chiexcel: 11:39pm On Nov 26, 2017
dancing shoki already...welcome back ma ...am already seating at d front seat waiting for more.
Re: Mending Fences (romance) by Ibunkun1(

m

): 5:01pm On Nov 27, 2017
Wow,great Story.Well Done
Re: Mending Fences (romance) by safarigirl(

f

): 8:24pm On Nov 27, 2017
*****
He knew it was a Sunday and he shouldn't be standing in front of their door, but Alex just needed someone to talk to, and who better than his friends and the people who knew him almost as much as his mother did?

He had told himself repeatedly that he could handle his business and he didn't need to go crying to Lanre and Jaiya about his problems, but the life of a bachelor was pretty lonely and he had a small circle of friends. Lanre was the closest thing he had to a brother, and while showing up unannounced hadn't been his intention, he knew Lanre wouldn't turn him away, and even if Lanre did want to throw him out, Jaiya wouldn't be so callous.

Their security man had greeted him with much excitement when he parked his car outside their house, but James always greeted him like that, after all, he made sure to drop a generous tip for the man every time he visited, James would open the gate or him even if the home owners weren't home.

He didn't have to wait long to hear the familiar sound of the door unlocking, it opened up and right behind the door was a very exhausted-looking Lanre carrying Kobi in his arms, "Oh ,thank God you're here." He sighed just as Kobi grinned at Alex and stretched out his hands to him, screaming some baby version of'Uncle Alex' in excitement.

"Hi, little man." Alex said as he took the baby from Lanre, he clapped in excitement, "Oh, I missed you too." He said as he followed Lanre into the house and closed the door behind him. He had a sort of bond with the baby since he was born, sometimes he thought it was because he had been present at his birth. Lanre had been unavoidably absent, he had gone on a business trip abroad when Jaiya was thirty weeks pregnant and he was supposed to be back in two weeks, they just hadn't factored in that Kobi would be coming much earlier than the thirty-six weeks he was suppose to arrive. Lanre had been gone barely a week when Alex had received a frantic call from Jaiya basically screaming at him that her water broke.

Suffice it to say the next two hours after that call had been the most confusing ones of his entire life, he wasn't sure he would ever recover from the traumatic experience he had with Jaiya enough to drive another woman in labour to the hospital. Of course, seeing the adorable little Kobi in the nursery later that night had erased most of the memory of the abuse he suffered in Jaiya's hands. Lanre had cut the trip short and was back in Nigeria three days later, by then, Alex had formed a bond with Kobi that was still present even now, just not as strong as the one Kobi had with his father.


"I think you'll need this." Lanre said as he tossed a napkin to Alex which Alex caught with ease

"Guy, you look like you got hit by a truck."

"I feel worse." Lanre replied.

"This your fatherhood wahala, you dey fear me o."

"Guy, you should be afraid o, be very afraid" Lanre replied.

Kobi giggled against Alex's neck and it caused him to smile, he had a feeling he would love the experience of fatherhood. Sure, he would have moments where he complained like Lanre did, but he would love it just as much as Lanre did as well. His friend had a lot of complaints as regards the stress that came with being a father, but there was always that gleam in Lanre's eyes when he told him of the newest ability his son had learned or when he would compare some of his antics to what he had done when he was younger. Even Lanre wouldn't deny being a dad was awesome.

"This one you're on baby duty, where is the beautiful mother of this handsome boy?"

"She's in the kitchen, you know how she loves to do all those her fry fry things on Sunday."

By 'fry fry', Lanre meant his wife's love for pastry. Jaiya set aside Sundays to fry things like donuts, chin-chin and puff puff for the week.

"That means I came at the right time." Alex grinned as they finally reached the parlour and indeed, the room was filled with the enticing aroma of whatever Jaiya was preparing in the kitchen

Lanre gave him a blank stare, "Dude, no need to get excited, you're leaving in five minutes."

"Who's leaving in five minutes?" Jaiya asked as she walked out of the kitchen, her face brightened up in a lovely smile as soon as she saw Alex, "Alex! How are you?" she asked as she went to him and hugged him

"I'm alive." He replied.

"Well, you're just in time, would you mind being my taster?"

"No"

"Yes."

Both Lanre and Alex spoke at the same time.

"I'm supposed to be your taster." Lanre spoke up.

"You that said I shouldn't fry anything today, now you want to taste?" Jaiya asked Labre pointedly

"The fact that I've been taking care of Kobi for the last hour should give me automatic qualification for the job."

"Wow, you want to be rewarded for caring for your own son?" Alex asked

"See, guy, respect yourself o, na because I open door for you? We are discussing family matter here."

"Look at how you're behaving as if I'll be dragging your snacks with you the entire week." Alex said as he sat in a close by sofa and dropped Kobi on his laps

"I would not put it past you."

Alex laughed at the possibility, "Lucky for you, I won't be around to do that."

"You're travelling?" Jaiya asked as she sat in a couch, Lanre was sitting next to her in a second

"Seems like it." he shrugged

"I take it your visit to your mum's yesterday has something to do with this impromptu trip?"

"Yes, it does. She wants me to visit my dad."

"Is that something you're fine with?" Jaiya asked. She was also in the know as regards Alex' tumultuous relationship with his father and she had given him some vital advice in the past. She always insisted that he would have to have a sit down with his father and sort out their differences if he ever wanted to start a family. She said it was a healing process that was necessary for him and while he would rebuff the idea whenever she brought it up, sometimes, he would think of it and see the sense in her words

He shrugged, " I don't think I have much of a choice, he's supposedly sick and wants to see me, besides, my mum has already booked my flight for 7PM tonight." He replied

"Your mum booked your flight?" Lanre asked in disbelief

"My brother, me sef shock when she send me the details this morning. I stared at my phone for like ten minutes, it was when she called me to ask if I had received her message that it sunk. The woman is very serious."

"Your father must be seriously ill then." Jaiya said, her voice filled with concern

Alex chuckled, "If he can still talk and move so much that he was able to tell my mum he wants to see me, it must not be that serious an illness." The women around him seemed to be very much different from him, how anyone could feel even the slightest sympathy for his father was beyond him

Jaiya pursed her lips at him, "Alex, sometimes it takes something as tragic as a serious illness for a man to realise he needs to mend his ways. You should take this opportunity with both hands and make sure that when you leave your father's house, your heart will be at ease."

"My heart is at ease with not seeing him until he's in a casket."

"That's what you think, but seeing your father after so long a time will certainly open old wounds you thought had healed and you'll realise you're not as happy as you've made yourself believe you are. Don't let this opportunity pass you by."

"Jaiya's right Alex. Talk to your father, man to man, tell him all the things you have in your mind because you may not get a second chance after this one."

Alex shook his head, "I think I've said everything I have to say to him."

"This trip will confirm that then." Jaiya replied.

Alex shrugged, in the back of his mind, he knew he still held a lot of resentment for his father and that had to be because he had never really said everything, at first it was because of his fear, then eventually he just didn't care about it anymore. It was easier to carry around the resentment than confront his father and deepen the gully between them.

The trip would surely test him emotionally, he knew of that, but his hesitancy to make it was borne out of the fact that he feared what would come of it. Whatever it was, he hoped it would be worth all the hassle from his loved ones
8 Likes 1 Share
Re: Mending Fences (romance) by CuteTolex(

f

): 8:53pm On Nov 27, 2017
Mama Safarigirl is back
Re: Mending Fences (romance) by Dohyn3(

f

): 12:17am On Nov 28, 2017
:DLemme register my presence here.
...Mensah ita is gorgeous. :
Re: Mending Fences (romance) by jupitre(

m

): 7:02pm On Nov 28, 2017
Captivating.. Nice piece safari...When should we expect the next update...
Re: Mending Fences (romance) by safarigirl(

f

): 7:20pm On Nov 28, 2017
jupitre:
Captivating.. Nice piece safari...When should we expect the next update...
in a few minutes
Re: Mending Fences (romance) by safarigirl(

f

): 7:26pm On Nov 28, 2017
*****
Alex watched the scenery of Abuja pass by as he thoughtto himself inside an airport taxi. He was on his way to Asokoro, where his father lived, it was one of the highbrow areas of the city, a testament to the wealth his father had amassed while working in the NNPC where he had risen to the position of Director. At least that was the position he had held as at seven years ago when he last saw him.

of course, a sizeable amount of that wealth had come from some underhanded dealings his father had partook in. Omari Onoja was nothing like the model citizen in any aspect of his life. he supposed his evil nature ran deep. What amused Alex the most was that his father had always thought that having money made him a likeable person, at some point, he must have though himself loveable even. Yes, he wa surrounded like people who worshipped the ground upon which he walked, but he guessed that had more to do with his ill-conceived wealth than a stellar personality. With money, his father's arrogance was even more pronounced, it was a major factor that contributed to his continuous abuse of his mother and blatant disrespect.

When he and his mother had first moved out of Abuja fifteen years ago, his father had found them and tried to lure him back with his wealth. He had promised him everything from an education in any country of his choice abroad to some top of the line cars when he turned eighteen. He had genuineluy been surprise that his father cared that much about him, but on his first visit in Abuja, he had found that the man didn't have it in him to care about anyone but himself and his ego. He didn't want his son back, he just didn't want his ex-wife to get anything from their divorce. He knew very well that if he got Alex, it would break his mother to bits and that was all he cared about.

While his mother had forced him to visit his father more times because she thought their being together would help them 'bond', Alex knew for sure that such would never happen.

Coming back to this city after so many years left a funny feeling in the pit of his belly, he wondered what was awaiting him at his father's house, if seven years had changed the man or if he was still the egoistic idiot he had always been. Jaiya had said sickness could change a man, but Alex didn't particularly believe that such a theory applied to his father. Some people were unchangeable even on their death bed. He was most interested in finding out what sort of illness had plagued his father, his mother had said nothing to him about the illness, all he knew was that his father had some grave illness. He doubted she had the full information, she usually didn't need the entire thing to go into her panic mode.

"We're here sir." The taxi driver announced.

He had been so consumed in his thoughts that he hadn't noticed they were approaching the house, he looked through the other window and sure enough they were parked in front of his father's ostentatious duplex, it looked like it had gotten some renovation, but this was the place, "Thanks." He replied as he took out his wallet, "Can you help me with your boot please?" he asked.

"Sure."

He handed the driver the sum of three thousand naira before getting out of the car, he opened up the boot of the car and took out his luggage. He thanked the driver once again before the man drove off.

He stood in front of the gate for at least five minutes, before making the dreaded walk up to it. it was just a few minutes after 8PM, he hadn't called to tell his father e was coming because he just didn't want t to hear the man's voice. He supposed his mother must have done that already.

He pressed the bell by the gate and heard the ring, it didn't take long before he heard the sound of the gate being unlocked, it opened up and a man of average height stepped out, he was obviously not the same person that had been here when he was last here seven years ago, but that was expected.

The man studied Alex briefly, "Good evening." Alex spoke up first

"Yes, good evening sir, how may I help you?"

"Um…I'm here to see Mr. Onoja."

"Who should I say is asking of him?" the man asked

"His son, Alex."

Recognition came upon the man's expression, "Oh, you're his son. Come in sir, he has been expecting you all day." The man said as he reached for Alex' bag, his first thought was to pull it away from the man's reach, Alex didn't particularly like being helped, but he pushed away that urge and allowed the man take hold of the bag. He didn't need to be rude to him, he was just trying to help.

The security man took the bag and carried it inside the compound and Alex followed right behind him, "My name is Donald sir."

"It's nice to meet you Donald." Alex replied half-heartedly at the unsolicited information, he was too busy perusing the entire compound to really pay attention to the man. His father had certainly upgraded this place, he noticed a couple of cars parked some metres away. At least he would be mobile for the duration of his stay here, those cars would come in handy at some point this week, he was sure of that.

"Thank you sir. Your father said the doors will be unlocked, so, you can just go in." Donald said once they had reached the threshold of the house.

"Okay, thanks." Alex said as he took hold of his back.

"You're welcome. If you need anything, I'll be in the boys' quarters."

Alex nodded, "Thanks."

The man smiled, "You're welcome sir." On that note, he walked away, leaving Alex to enter the house.

Alex opened the door and stepped in, the lights in the hallway were dim, however, he could see his way through. He walked a distance into the living room and looked around. There was no sign of his father in the living room. He thought he must have gone to bed, but he doubted that was likely.

He left his luggage in the living room and took a walk around the house, he thought of calling out for him, but dismissed the thought. It was only when he got to the kitchen that he noticed that the lights in the backyard were on. he approached the screen door that led to the backyard, noticing that the landscape looked fairly different.

He opened up the screen door and stepped out, a cool breeze greeted him once he was outside. He noticed a pool right in the middle of the backyard, that hadn't been there seven years ago, his father had really done some serious redecorating.

He turned to his left and noticed someone in a wheelchair, from behind, he could easily tell that was his father. he certainly hadn't thought he was this ill. He approached the form slowly, "This is a sight for sore eyes." He said once he was inches away from his father.

"Welcome, Alex." Omari's deep voice spoke out without turning around.

Alex walked around to get a full view of his father, and boy was he a sight. He had always wanted something bad to happen to his father, but he had certainly never thought it would be this bad. While his father was still a fairly handsome man, whatever illness that plagued him had done a number on the once formidable man. He looked considerably depleted. His eyes were sunken, his cheek bones were a little more pronounced, he looked skinnier and his skin had paled. This man looked nothing like the father he had once feared and eventually loathed and the wheelchair was just the nail in the coffin.

"You look pathetic." He said with a smirk.

"I see you haven't lost your sharp tongue." Omari observed

"I see you've lost use of your legs."

"Kidney failure can do that to someone."

So, that was the illness he had, very befitting considering his many atrocities in life, "Aww, is that all? God must really be merciful to you. I thought for sure the next time I saw you would be in a coffin. I mean, kidney failure is good, but I think we would both agree that it should be worse."

Omari smiled at his son, "I didn't invite you for a fight Alex. How is your mother?"

"Well, she's not in a wheelchair for one thing. She's healthier than you would wish."

"I don't wish your mother ill."

Alex scoffed, "Indeed." He replied sarcastically

"How was your trip?"

"It would have been pleasant if I wasn't coming to see you."

"If coming to see me was so difficult, why did you bother?"

Alex rolled his eyes at the question, "Like you don't know." It was funny he would ask that question considering he had been the one who delivered his message through the one person he knew Alex could never refuse. He walked away from his father, "I'll settle in myself."
7 Likes 2 Shares
Re: Mending Fences (romance) by gal10(

f

): 9:01pm On Nov 28, 2017
following bumper to bumper
Re: Mending Fences (romance) by jupitre(

m

): 10:03pm On Nov 28, 2017
Nice...Next
Re: Mending Fences (romance) by Ibunkun1(

m

): 10:11pm On Nov 28, 2017
Wow,this Story Is Hootttt?.Fire On Oo
Re: Mending Fences (romance) by saraphina(

f

): 10:20pm On Nov 28, 2017
The father was a bad man but obviously,two wrongs can't make a right.He should forgive the man.Thanks Safaribae.....
Re: Mending Fences (romance) by missuniverse(

f

): 10:36pm On Nov 28, 2017
safariG is at it again,
Nice start

following
1 Like
Re: Mending Fences (romance) by safarigirl(

f

): 11:52pm On Nov 28, 2017
Chapter Two


Morning came early for Alex, he had woken up by 4:00 AM which was second nature for him, nack in Lagos, it was essential that he was out of bed by 4 in the morning and by 6 he would be on his way to work after his early morning work outs and hygiene routine.

It had taken him a few minutes to realise that he wasn't going to the office today and wouldn't be for the next few days, he closed his eyes and tried to force himself to go back to sleep, but thirty minutes later, he was unsuccessful. He thought of going on an early morning run, but he didn't want to disturb the sleep of the security man, so he settled for working on his laptop until the day was fairly bright.

It was a little after six in the morning, when he finally dropped his laptop, satisfied with all the work he had gotten done for the day, even Lanre would marvel at how much he had succeeded in doing. He went into the bathroom to clean up his teeth quickly, he changed into a comfortable outfit consisting of a pair of loose-fitting gym trousers and a white shirt, a pair of trainers finished up his look.

He walked out of his room and got downstairs, the house was still quiet, he supposed his father was still asleep, no need trying to wake him up. If he could avoid seeing him for the entire morning, he would.

He walked out of the house and found the security guard already up and washing one of the cars, "Mr. Onoja, good morning sir." Donald said with a large grin

Alex waved at him, "Good morning Donald."

"Are you going out, sir?"

"Yes, I just want to go for a run, should be back in an hour."

"Okay, till you come."

He nodded and proceeded to go on his run, he figured he would just take a run within the area just so he wouldn't get lost. With his earpiece in his ear and Nonso Amadi's Radio streaming in, he took off on the run.

Running rejuvenated Alex, it also helped him clear his head and allowed him think. he really needed the latter this time, he had come down here with little or no expectations, he hadn't even had the time to really lay out what he wanted from this trip. At first, he just wanted to see his father, find out what exactly he had, but after seeing him last night, he wasn't quite sure what came next. He didn't pity him, but that hate he thought he had for him wasn't there either. It was so much easier to hate him, he deserved that wheelchair and he deserved that kidney failure, he needed to remind himself of that. The man hadn't changed, their interaction may have been brief last night, but it was better to hold that notion. Why did he even ask about his mother? What did he care for her? When he had last visited, the man was practically gloating at the misfortune that had hit her when he found out their old apartment had been flooded. Now, he expected him to think he wished her well?

He made a mental not e to call his mother and give her an update on his stay sometime in the evening. She had called him when he was settling in and inquired if all was going well, considering he was yet to stab his father in the chest and throw his dead body into his pool, he figured things were going just great and told her as much.

He jogged through the streets, marveling at how quiet the area seemed, a few cars passed by him, but Abuja was nothing like Lagos. By this time, the streets would have been extremely busy on a Monday morning, the people who lived here were pretty laidback as opposed to the average hustling Lagosian. Sometimes, he appreciated the peace and serenity that came with living in Abuja, but other times, he couldn't wait to return to Lagos, despite the fact that he had spent the first fifteen years of his life here, he didn't have the same attachment he had to Lagos to Abuja…maybe that had to do with the fact that Lagos was where all his friends were, Lagos had all of his good memories while Abuja just had his abusive father.

Alex spent over an hour running around, he had exceeded the limit he set for himself, but he took note of some landmarks to ensure he didn't lose his way. He returned to his father's house sometime around 8 AM, he half expected to find the man awake when he walked into the house, but the silence and the darkness proved otherwise. He found it a bit odd that his father wasn't up and moving by this time in the morning, had the sickness affected him that bad? He would have gone to his room to check up on him, but he hadn't bothered to find out which of the five bedrooms in the house his father was in, and he honestly didn't want to see him.

He went to the kitchen instead and went straight to the fridge to get himself a bottle of water, he was parched after running for so long without a drink. He had only just put the bottle to his lips and taken the first gulp, when he heard a raucous from the backyard, he cut his eyes toward the screen door which happened to be a side entrance into the kitchen as the sound of running feet got closer. He didn't have to wait long before the door was pushed open and a female ran in. She didn't bother taking a glance his way as he hurriedly dropped her handbag on a centre table in the middle of the kitchen.

"Mr. Onoja, I'm so sorry for coming late." She shouted most likely to his father.

Alex observed the lady with interest, he leaned against the island quietly, enjoying the beautiful sight of her generous behind, his father was one lucky bastard that was for sure.

She was muttering something in some strange language as she rummaged through the handbag for some item, Alex was eager to see what the rest of her looked like, but not so much he would interrupt her little soliloquy.

She suddenly spun around, and that was when they finally came face-to-face, "Ewurade!" (Oh my God!) she yelped as she dropped the item she had been searching for- her phone.

Alex raised his brows at her reaction and even more at her stunning beauty, damn, his father really was one luck bastard. How did he even get to meet such a stunner? Whoever this woman was, she had no business coming to visit someone as vile as Omari Onoja. She was tall, incredibly curvy with a body that belonged on the pages of magazines and that face, he would die a happy man if that was the last face he saw before he went to the great beyond. All of that deliciousness was wrapped in beautiful, dark brown skin that reminded him of tasty chocolate.

"Who the hell are you? And what are you doing here?" she shot at him.

Well, she certainly recovered fast.

"Alex Onoja, here to see my father, the owner of this house, now, tell me, Ewurade, what are you doing here?" he asked pointedly as he folded his arms across his chest and leaned against the counter.
5 Likes 1 Share
Re: Mending Fences (romance) by Ishilove: 12:24am On Nov 29, 2017
Nice, safarigirl.
You need to reread the last update. I saw a number of errors which you will see when you edit it again.
I also saw this below:
Alex heard a 'raucous' in the backyard.
The proper word is 'ruckus'. 'Raucous' has an entirely different meaning completely unconnected to its usage here.
Good job nonetheless. Keep it up
Re: Mending Fences (romance) by safarigirl(

f

): 8:04am On Nov 29, 2017
Ishilove:
Nice, safarigirl.

You need to reread the last update. I saw a number of errors which you will see when you edit it again.

I also saw this below:

Alex heard a 'raucous' in the backyard.

The proper word is 'ruckus'. 'Raucous' has an entirely different meaning completely unconnected to its usage here.

Good job nonetheless. Keep it up
the word is actually correct
Raucous means to make a loud, harsh noise, that's what I was going for. Thanks though
2 Likes
Re: Mending Fences (romance) by Ishilove: 8:50am On Nov 29, 2017
safarigirl:
the word is actually correct

Raucous means to make a loud, harsh noise, that's what I was going for. Thanks though
I know dear. I meant the contextual usage is incorrect, but no biggie.
When's your next update?
Re: Mending Fences (romance) by Nobody: 9:09am On Nov 29, 2017
Ishilove:

I know dear. I meant the contextual usage is incorrect, but no biggie.

When's your next update?
Let the great grammar civil war begin.
Re: Mending Fences (romance) by safarigirl(

f

): 9:34am On Nov 29, 2017
Ishilove:

I know dear. I meant the contextual usage is incorrect, but no biggie.

When's your next update?
okay, got you.
Hopefully, today. My laptop is down for now and we haven't had light in days, possibilities of generator is quite low...but if I can post today, I will
Re: Mending Fences (romance) by Ishilove: 10:20am On Nov 29, 2017
oyb:


Let the great grammar civil war begin.
I wee give you uppercut
Re: Mending Fences (romance) by labelle123(

f

): 10:39am On Nov 29, 2017
chai this tory na die
Re: Mending Fences (romance) by Ishilove: 10:49am On Nov 29, 2017
O ga o. Safarigirl where did you get all these segzy people starring in this story?
1 Like