Phones / How You Are Killing Your Smartphone Battery by sleeksavbvy: 7:31pm On Jan 12, 2022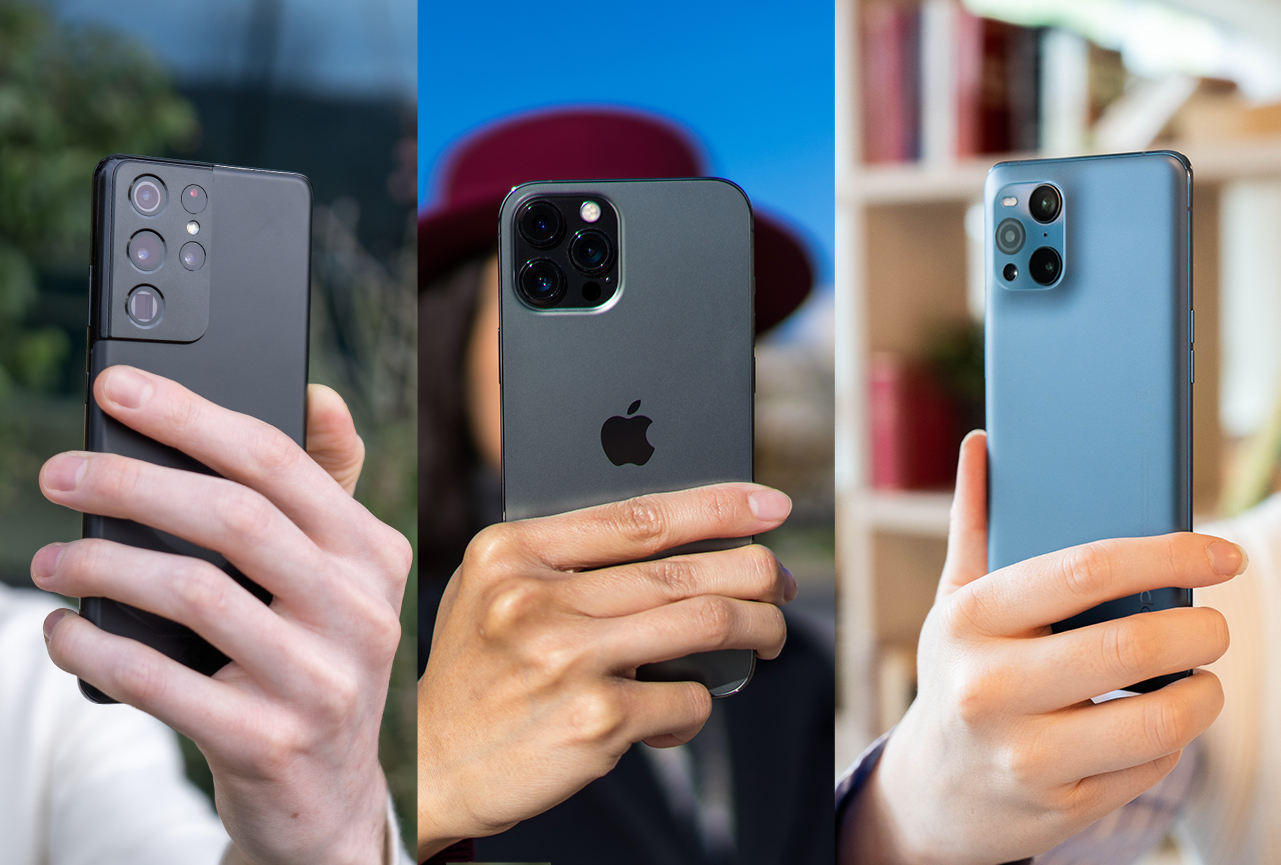 Whether you use a iOS or Android smartphone, the way you manage your Battery goes a longer in determining its durability.
If you're a user that depends on your smartphone throughout your day, getting through a full day on a single charge can be a struggle. While there are battery packs and USB batteries that you can pick up, this may not be enough.
Here are five things that are killing your smartphone's battery life that you may not have known about:
Audio streaming
If you're someone who streams music or podcasts all day at work via services like Apple Music or Spotify, you may notice that your battery life isn't lasting as long as it did with your collection of locally-stored music. There's not much you can do about this (other than just plug in your phone), but you can certainly try to download songs to your phone using Offline Mode on Spotify (and download podcasts ahead of time), which will sidestep having to stream all of this audio.
Screen brightness
Many smartphones now have displays that are bigger, brighter and more resolution, the effect it has on battery life can be intense. While you can't really do much with your phone without using your display, there are a number of things you can do to reduce the damage it's having on your battery life. On Android devices, the first thing you should do is turn on Adaptive Brightness so that your smartphone automatically adapts to the lowest amount of brightness that you really need. iOS has an Auto Brightness setting as well that you'll want to toggle on...
Continue here:
https://www.techawkng.com/2022/01/12/how-you-are-killing-your-smartphone-battery/
TV/Movies / Amazon Prime Video Signs Streaming Deal With Nigeria's Anthill Studios by sleeksavbvy: 3:35pm On Jan 07, 2022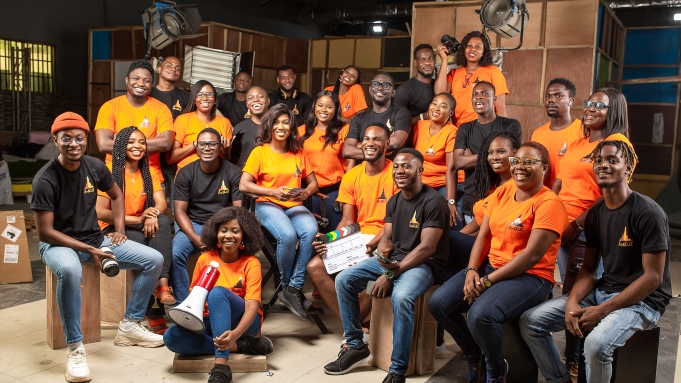 Weeks after signing a licensing deal with Inkblot Studios, Amazon Prime Video has entered into a multi-year licensing deal with another Nigerian film production studios-Anthill Studios.
Anthill Studios is behind local theatrical hits including Prophetess, Day of Destiny, and ElevatorBaby. The agreement sees Prime Video become the exclusive global streaming home for all Anthill's cinema releases following their theatrical runs in Nigeria.
"We are very excited to bring Anthill's upcoming slates of popular Nollywood movies to Prime Video customers around the world," said Ayanna Lonian, Prime Video's Director of Content Acquisition and Head of Worldwide Major Studio Licensing Strategy.
"We want to showcase the very best of Nollywood and authentic African stories to our customers and this groundbreaking deal helps us to achieve that goal."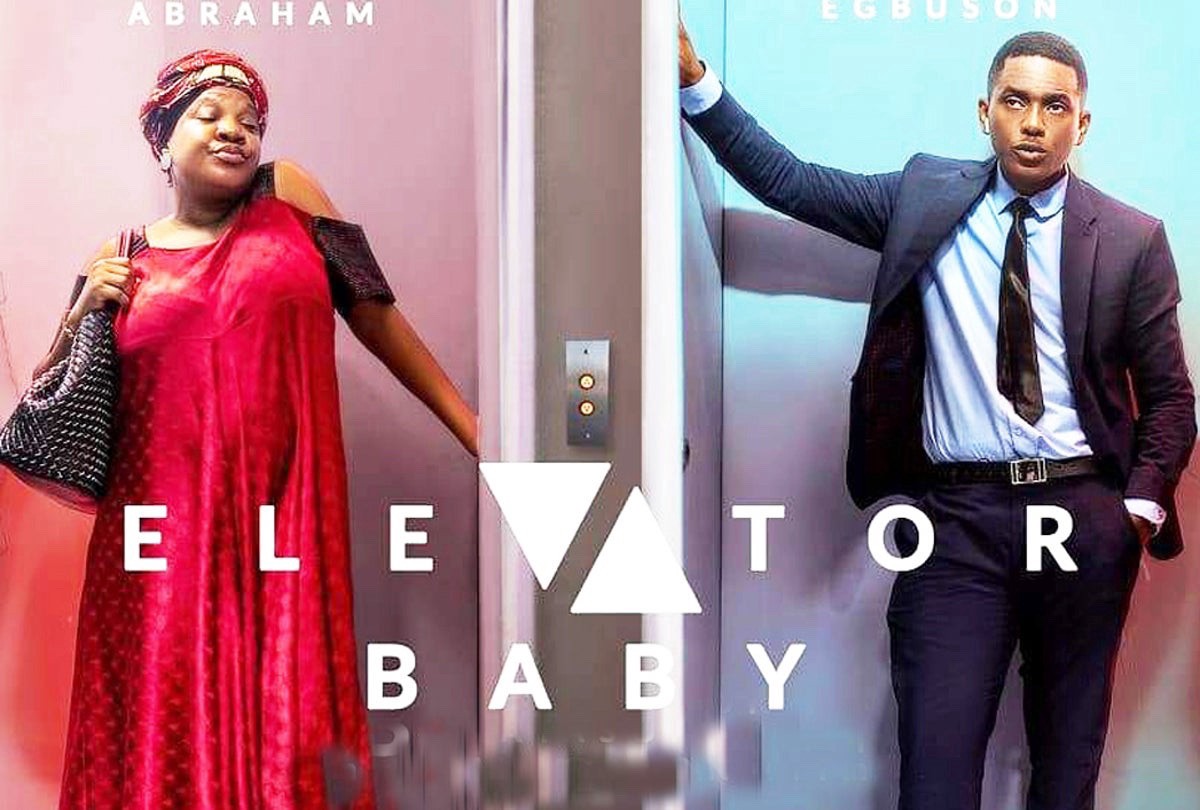 "Films from Anthill Studios have always excited global audiences. This is largely because we believe in the power of authentic and original stories. We also love to explore genres and go boldly where most don't. This is why Amazon Prime Video is the right kind of home for our stories.
"I am really excited because with this licensing deal, we can explore more story ideas, including genres new to Nollywood like sci-fi and animation, for a global audience" added Niyi Akinmolayan, Founder and Creative Director of Anthill Studios
https://www.techawkng.com/2022/01/07/amazon-prime-video-signs-streaming-deal-with-nigerias-anthill-studios/
Sports / Tiktok Announced As Official Sponsor Of Afcon by sleeksavbvy: 4:52pm On Jan 06, 2022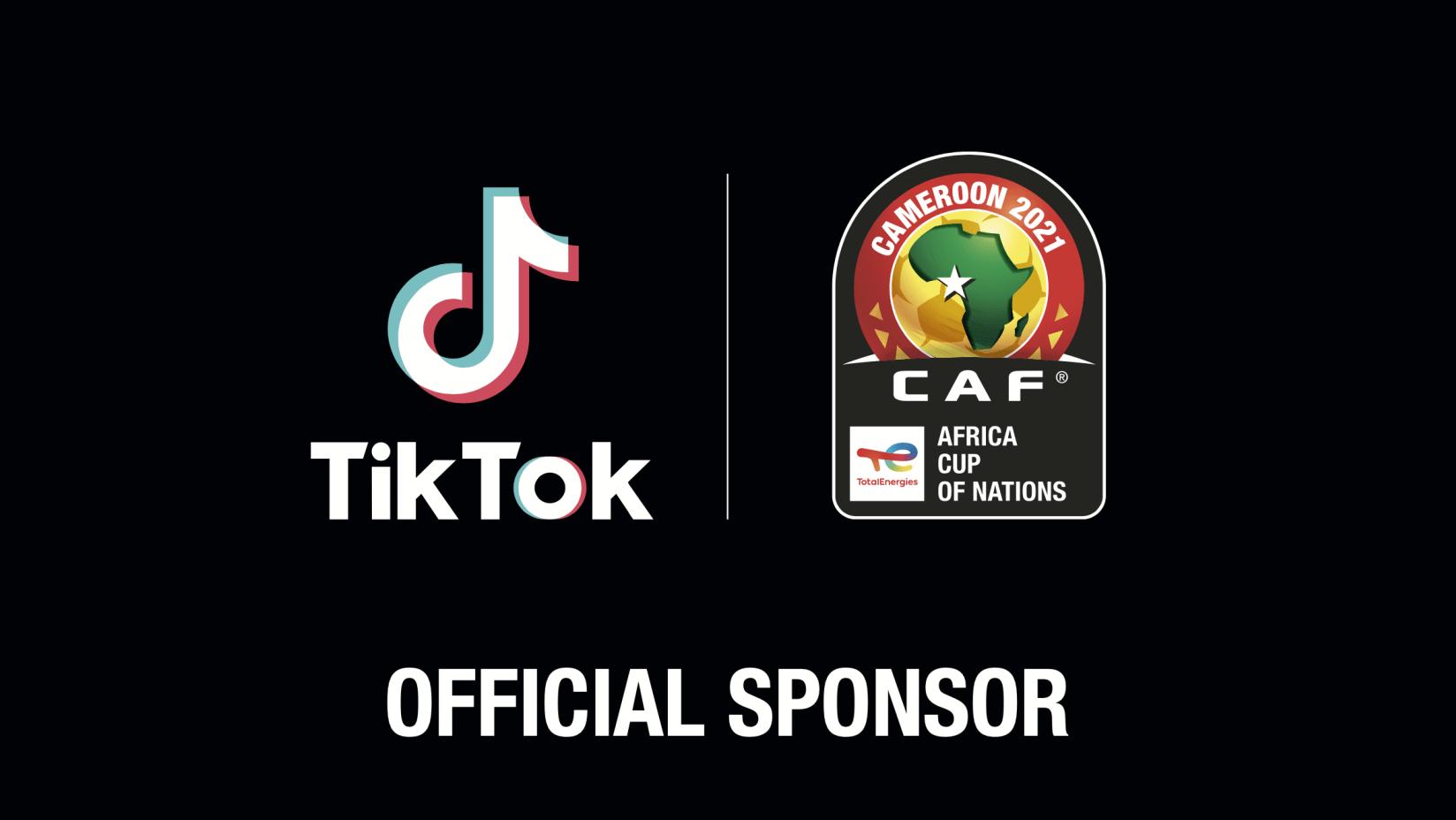 TikTok and the Confederation of African Football (CAF) have announced a partnership that will bring football content to fans, both on the continent and across the globe.
It marks TikTok's first major brand partnership in Africa and supports the continent's most popular sport – football.
Through this year-long sponsorship, TikTok will be supporting the TotalEnergies Africa Cup of Nations, Africa's biggest sporting event, kicking off on 09 January 2022 in Cameroon.
TikTok will also be a part of the action for the TotalEnergies CAF Champions League 2022 and the TotalEnergies CAF Women's Africa Cup of Nations 2022 in Morocco.
The collaboration, brokered by AGON, between TikTok and CAF will allow fans to celebrate the tournaments' unforgettable moments together. With everything from pre and post-match content and highlights, to football-related challenges, TikTok will become a home for the spirit and passion of these iconic sporting events.
One of the world's most popular social media platforms will be offering its community new ways of creating and engaging with African football, with cool in-app effects, a special hub for tournaments as well as cool features and filters for the football community to enjoy.
This partnership comes as TikTok cements its position as the perfect platform for football fandom and culture across both men's and women's games, with the #football and #Soccer hashtags racking up an incredible 273 billion & 108 billion views to date, respectively.
On the continent, #AfricanFootball with over 48.3 million views is proof that Africans continue to love football content on the platform while creating great review content and participating in fun-filled challenges.
With over 1.4 million followers on TikTok, the official CAF TikTok account has also fast become Africa's footballing go-to fandom & with tournaments such as AFCON making a return on the continent, we can expect to see continued growth and love for the sport on the platform...
Continue here:
https://www.techawkng.com/2022/01/06/tiktok-announced-as-official-sponsor-of-afcon/
Investment / JABU, First Namibian Startup To Join YC Secures $3.2m Seed Round by sleeksavbvy: 12:30pm On Jan 06, 2022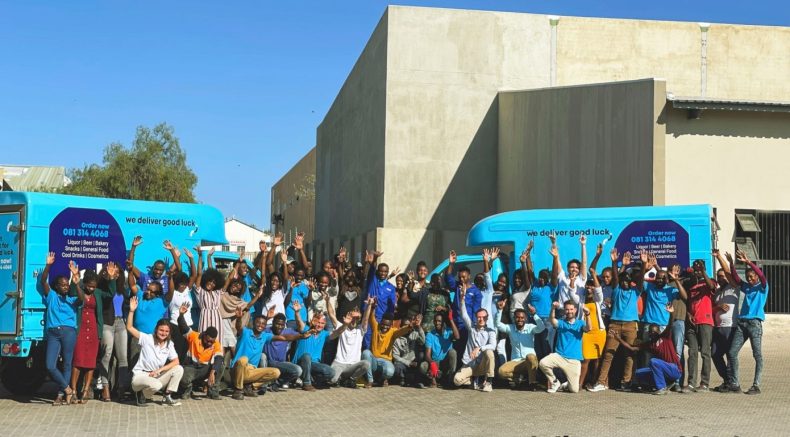 JABU
, a Namibian B2B e-commerce startup, has raised a $3.2 million seed financing round to expand into more countries in Southern Africa as well as grow its team.
Closed last year, the funding came from investors including Afore Capital, Y Combinator, FJ Labs, Quiet Capital, Kli Capital, Pareto Capital and unnamed angels.
Founded in 2020 by David Akinin, JABU is powering the way in which shop-owners order, source, and stock their products, and executing the last mile of distribution for FMCG brands. The startup operated in stealth mode for much of last year and became the first Namibian startup to be accepted into the Y Combinator Accelerator for the summer 2021 batch.
The Namibian startup works with local and multinational suppliers such as Namibia Breweries Limited, ABInBev, Bokomo, Coca-Cola, Namibmills — and digitizes orders, payments and logistics. It currently has over 6000 retailers on its platform and has its fleet of vehicles along with eight distribution centers.
Suppliers using the platform have dashboards to see where their products are being delivered, check key performance indicators and book merchandising. They can also make advertising and marketing campaigns at shops, perform product giveaways and tap into merchandising revenue.
JABU's revenue mainly comes from distribution it carries out itself or via third-party fleets. Merchandising and targeted marketing and advertising also bring in money for the company. It will take commissions from transactions performed on merchants' wallets in the future.
JABU which is prepping for a Series A fundraising this quarter will use the seed round and subsequent growth round to expand into Botswana and South Africa, grow its tech and operations team, and train its field agents.
https://www.techawkng.com/2022/01/06/jabu-first-namibian-startup-to-join-yc-secures-3-2m-seed-round/
Business / Kenyan Financial Management App, Alvin Closes $740k Pre-seed Funding by sleeksavbvy: 5:42pm On Jan 05, 2022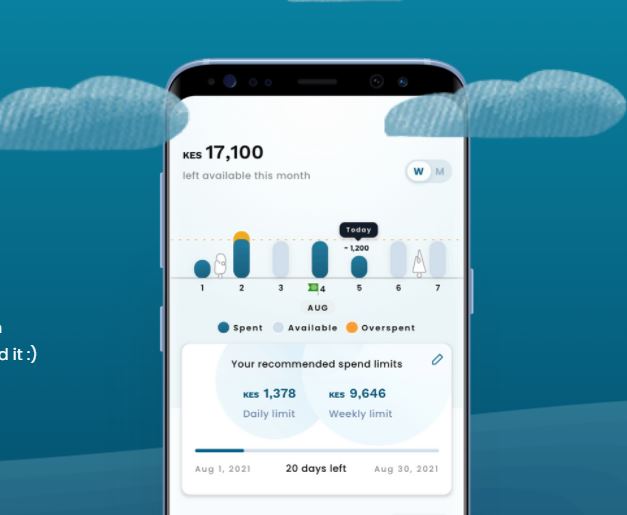 Alvin, the Kenyan financial management app, has raised a $740,000 pre-seed funding round led by Nigerian venture capital firm, Ingressive Capital. It is currently in the private beta phase.
Other participants in the pre-seed round include the CEO of Paystack Shola Akinlade, the former CEO of Dondé Tony Nicalo, East Africa-focused VC Zephyr Acorn, the B2B SaaS-focused US seed fund Forum Ventures, leading African VCs Future Africa and Voltron Capital, and UAE-based consultancy Tahseen Consulting.
Angel investors from Kenya and the United States also participated in the round. The startup also disclosed that it will be participating in Forum Ventures's W22 accelerator batch to help it expedite its road to scale in January 2022.
The Kenyan firm originally planned to raise $400,000 back in October 2021 but got $740,000 as it was oversubscribed.
Founded in May last year, Alvin is an intuitive personal finance app for Africa that helps people align their daily spending with their savings goals.
CEO at Alvin, Wiston Reid said: "We're excited to have such mission-aligned partners and strategic angels onboard the Alvin journey to help us build an even more intuitive and powerful personal finance app for all of Africa faster and more efficiently. This capital will enable us to hire key personnel quickly and scale faster as we transition from the private beta stage of the Alvin App v1: Labrador to the first public version of Alvin later in the quarter."
https://www.techawkng.com/2022/01/05/kenyan-financial-management-app-alvin-closes-740k-pre-seed-funding/
Investment / Ghana's Mpharma Secures $35m Series D Funding by sleeksavbvy: 3:13pm On Jan 05, 2022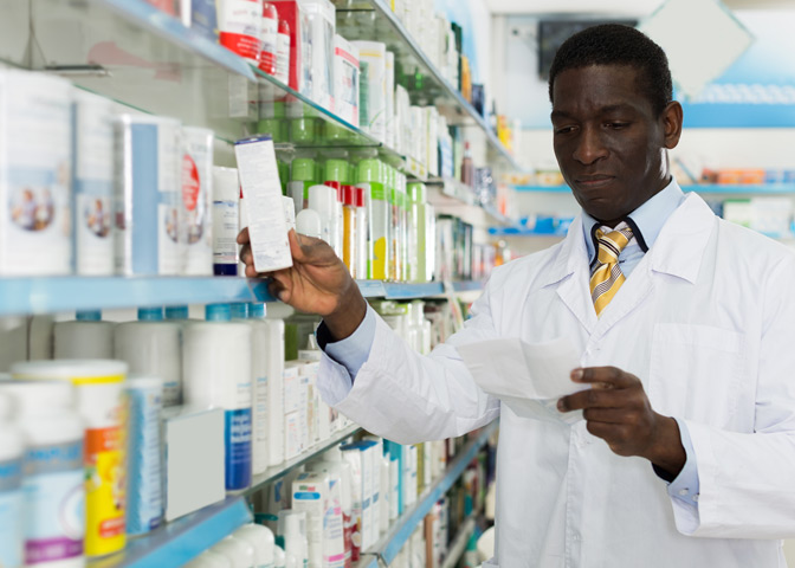 mPharma, the Ghanaian healthtech startup, has raised a $35 million Series D funding. The investment is made up of $30 million in equity and $5 million in debt from CitiBank, bringing the total amount raised by mPharma to $65 million.
Investors that participated in the round include JAM Fund, Unbound, and Lux Capital. Other investors include Northstar, Social Capital, Novastar, and TO Ventures.
The new funding will be used to build the startup's data infrastructure, triple its talent pool over the next three years, and support expansion plans in its current and new markets. It is also launching an e-commerce platform for pharmaceuticals.
mPharma plans to grow its community (Mutti) pharmacies across eight markets in Africa to be the first point of care for patients. The startup's Mutti pharmacies are essentially mini-hospitals offering a wide range of services including medical consultation, diagnostic and telehealth services. All these while increasing access and affordability to quality medication.
Starting in Ghana, the Mutti online pharmacies are initially only dispensing over-the-counter medication, but with plans to include prescription drugs in the near future.
Founded in 2013 by Gregory Rockson, Daniel Shoukimas, and James Finucane, mPharma manages prescription drug inventory for pharmacies and their suppliers, retail pharmacy operations and provides market intelligence to hospitals, pharmacies, and patients....
Continue here:
https://www.techawkng.com/2022/01/05/ghanas-mpharma-secures-35m-series-d-funding/
Phones / Adios! Blackberry Ends Support For All Its Classic Devices by sleeksavbvy: 11:47am On Jan 05, 2022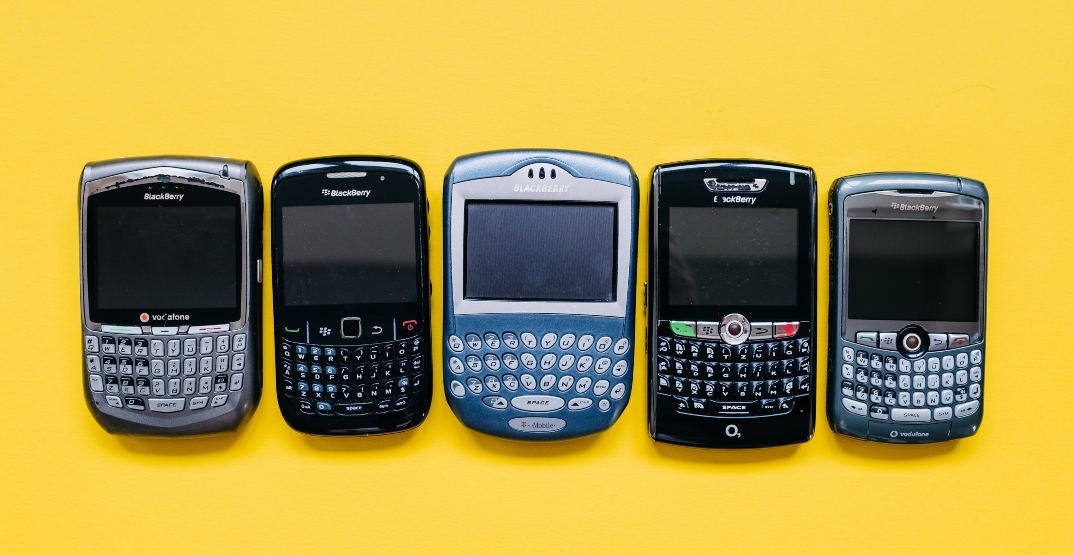 BlackBerry, the once-popular smartphone, is winding down support for the classic BlackBerry smartphones that run BlackBerry OS and BlackBerry 10.
Due to this, basic functions such as calls, cellular data, SMS, and emergency calls may stop working on BlackBerry phones. This does not affect BlackBerry smartphones that run Android. BlackBerry OS support officially ended on January 4, 2022.
"As a reminder, the legacy services for BlackBerry 7.1 OS and earlier, BlackBerry 10 software, BlackBerry PlayBook OS 2.1, and earlier versions will no longer be available after January 4, 2022. As of this date, devices running these legacy services and software through either carrier or Wi-Fi connections will no longer reliably function, including for data, phone calls, SMS, and 9-1-1 functionality."
BlackBerry ushered in a new dependence on mobile phones in the early 2000s. It provided access to the internet with a QWERTY keyboard that could send off texts and emails in seconds.
When the iPhone debuted in 2007, it suffocated the Blackberry. Its market share slumped from 20 percent in 2009 to less than 5 percent in 2012. By 2016, Research in Motion ceased production of the phone and turned its focus to software.
https://www.techawkng.com/2022/01/05/blackberry-ends-support-for-all-its-classic-devices/
Business / Six Smart Ways To Make Extra Money Online by sleeksavbvy: 4:47pm On Oct 09, 2021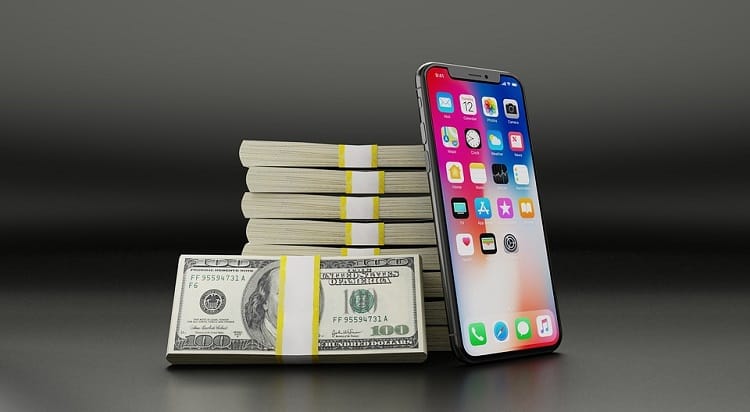 The internet has made making money easy and seamless to a considerable extent. With an internet-connected smartphone, you can earn enough for your upkeep. This is only achievable as long as you are smart and know how to go about it. The keyword here is smart.
Also, note that to hit a goldmine, you have to be persistent and consistent. A one-off won't cut it. This said, let's dive into the intelligent ways to make clean and legal money online!
Take online surveys
Do you know that you can get paid taking surveys? In the words of Barack Obama, Yes, you can! It is all about finding the proper surveys to take. The amount of the survey varies from $0.89 to $5.00 per hour. Some popular survey platforms include OneOpinion, Survey Junkie, Swagbucks, MyPoints, and InboxDollars.
Blogging
Owning a blog can make you a lot of money. Just select a topic you can write dope content about, buy a domain, pay for hosting and design your website. You can make money through sponsored posts and Google ads. It is that simple! However, do not forget to optimise your website for SEO because the traffic is coming from there. In due course, the money will start coming.
Crypto trading
You can trade in cryptocurrencies like Bitcoin, Litecoin, Dogecoin, and Ethereum, among others. However, you must know that crypto trading is risky. Even though the returns are attractive, you can lose all your money in one fell swoop because of price fluctuations. So, trade wisely.
Become an influencer
If you already have an excellent social media following, you should become an influencer by discussing topics that interest you. These topics range from fashion to career, food, politics, business, and relationships. By constantly engaging and building your followers and followership, brands will approach to promote their products. Through this, you can make a lot of money. If you do not have followers, start building now! It is never too late.
Click here for more:
https://www.techawkng.com/2021/10/09/six-smart-ways-to-make-extra-money-online/
Health / Where Is Femi Gbajabiamila Clinic Located, I Want To Take Covid Vaccine by sleeksavbvy: 7:34am On Sep 01, 2021
Good morning guys... Please I want to take the covid vaccine at Femi gbajabiamila clinic. However, I don't know the address. Please kindly give me the address or direction to the hospital I will appreciate it.

By the Google is not helping. The only thing I found on Google was Iyun road and Google map is confuse.

Thank you.
Education / How To Check Your JAMB Mock Result by sleeksavbvy: 2:53pm On Jun 17, 2021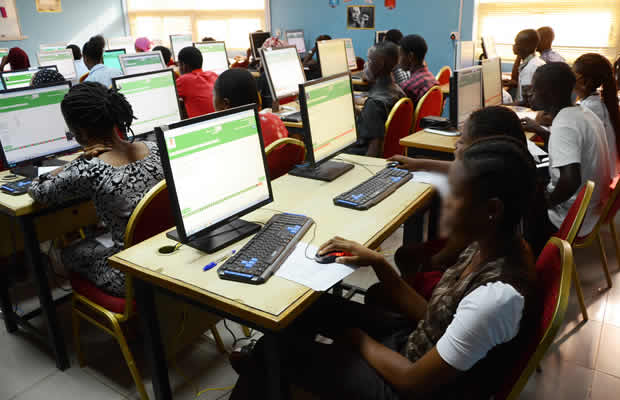 The Joint Admission and Matriculation Board (JAMB) has just released the results of its mock examination conducted on Thursday, 3rd June 2021.
Candidates who sat for the Mock Examination can check their results online for free.
JAMB Head, Media, and Information, Dr. Fabian Benjamin said while announcing the release of the JAMB mock results that a total of 62,780 candidates sat for the examination in 64 centres across the country.
Benjamin added; candidates should only use the outcome of the mock results to prepare harder for the main Unified Tertiary Matriculation Examination (UTME), which is scheduled to commence on Saturday 19th June 2021.
"Candidates should also note that the results are not for the purpose of admission or matriculation consideration"
How to check your Mock Results
-Visit the mock result checking portal for the exam body here
-Enter your registration number or email address
-Click on "Check Mock Results" to see your result
https://www.techawkng.com/2021/06/17/how-to-check-your-jamb-mock-results/
Sports / $4bn Wiped Off Coca-cola Market Value After Christiano Ronaldo Snub by sleeksavbvy: 2:05pm On Jun 17, 2021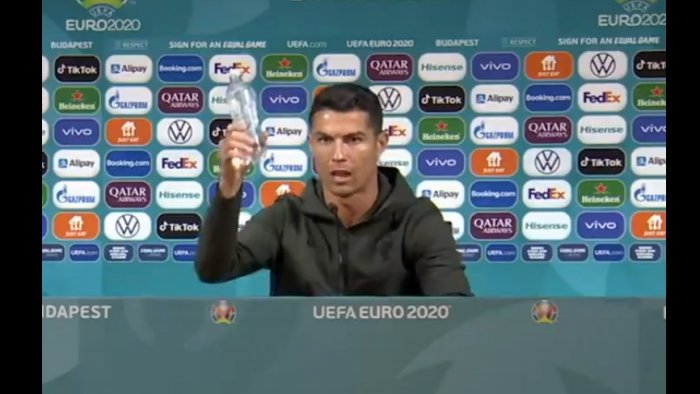 The removal of two Coca-Cola bottles during a press conference at the European Championship by Christiano Ronaldo has wiped off $4bn Wiped off its market value.
The Portugal captain shifted the bottles of Coke away from him during a press conference in Budapest on Monday before his country's Group F game against Hungary which they won 3 goals to nil.
https://www.techawkng.com/2021/06/17/4bn-wiped-off-coca-cola-market-value-after-christiano-ronaldo-snub/
Politics / Adamu Garba's Instagram Account Restored After It Was Briefly Deleted by sleeksavbvy: 3:20pm On Jun 16, 2021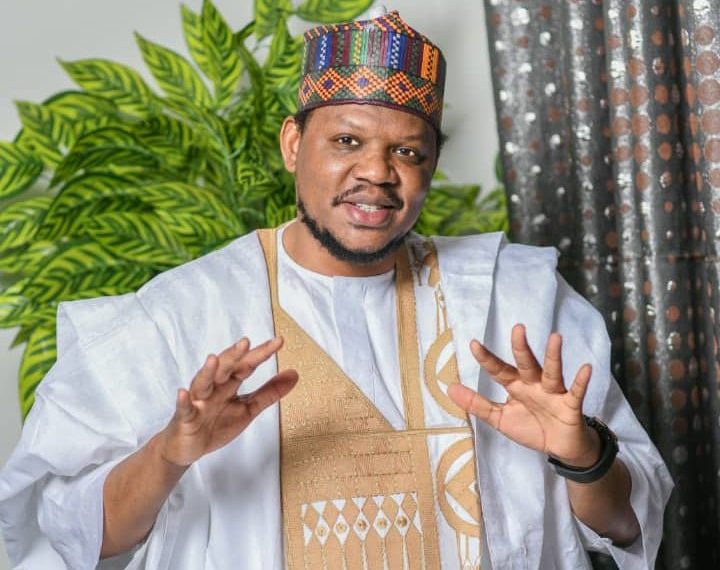 The Instagram account Adamu Garba has been restored after it was briefly deleted. Earlier today, Garba had posted on his Facebook account that his Instagram account has been disabled.
Media reports confirmed that the account had indeed been deleted. The page @adamugarbaii as at then simply displayed "Sorry, this page isn't available. The link you followed may be broken, or the page may have been removed."...
https://www.techawkng.com/2021/06/16/adamu-garbas-instagram-account-restored-after-it-was-briefly-deleted/
Jobs/Vacancies / N-power Batch C: How To Enroll For Your Biometric Data by sleeksavbvy: 10:17am On Jun 09, 2021
The Federal Government has shortlisted 550,000 applicants for the final selection for Batch C of the N-Power programme. The Minister of Humanitarian Affairs, Disaster Management and Social Development Sadiya Farouq, said this at a recent press briefing.
Farouq stated that the applicants had been advised to first check their email and immediately log on to the NASIMS self-service portal to enrol their biometric data which would lead them to the final selection...
https://www.techawkng.com/2021/06/09/n-power-batch-c-how-to-enroll-for-your-biometric-data/
Business / Shoprite Gets New Owners by sleeksavbvy: 8:53am On Jun 03, 2021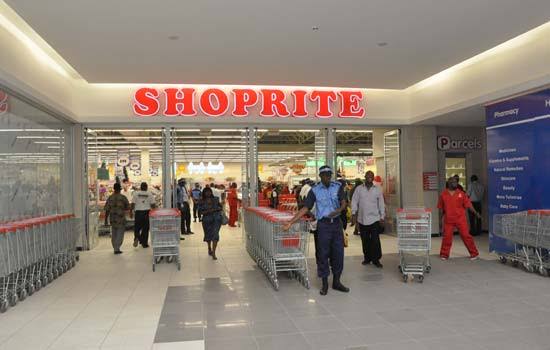 A deal has been reached in the acquisition of Retail Supermarkets Nigeria Limited (RSNL), owner and operator of the Shoprite stores in Nigeria, by Ketron Investment Limited, a Nigerian company owned by a group of institutional investors led by Persianas Investment Limited.
The divestment by Shoprite International is in line with its strategy to change from an ownership model to a franchise model. This change in ownership has also received the approval of the Nigerian regulator, the Federal Competition and Consumer Protection Commission (FCCPC)...
https://www.techawkng.com/2021/06/03/ketron-investment-limited-completes-acquisition-of-shoprite-nigeria/
Investment / SEC Orders Investment Crowdfunding Platforms To Register By June 30th by sleeksavbvy: 3:30pm On May 29, 2021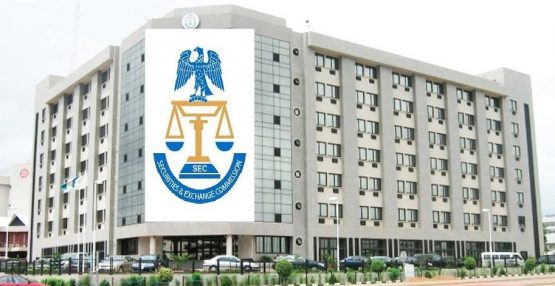 The Securities and Exchange Commission (SEC), has ordered all existing investment crowdfunding portals/digital commodities investment platforms to register with it on or before June 30th, 2021, or cease operations. This was disclosed in a statement by the SEC.
This also applies to those with digital commodities investment platforms like Piggyvest, Trove, Bamboo, Chaka, and other entities rendering similar services.
According to the SEC, the rules governing the crowdfunding business in Nigeria came into effect on the 21st day of January 2021. This was part of efforts by the Commission to secure investor funds while encouraging innovation in the conduct of securities business...
https://www.techawkng.com/2021/05/29/sec-orders-investment-crowdfunding-platforms-to-register-by-june-30th/
Business / CBN Governor Says Cryptocurrency Will Have A Place In Nigeria by sleeksavbvy: 10:58am On May 26, 2021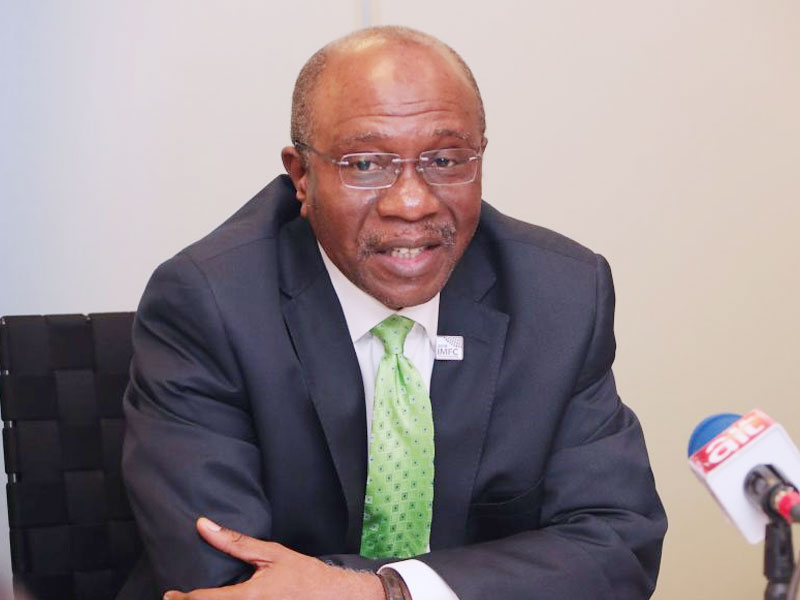 Despite his concerns and reservations about cryptocurrency, the Central Bank of Nigeria (CBN) Governor, Godwin Emefiele has assured Nigerians that digital currencies will be introduced in the country. Emefiele said this during the 279th MPR meeting held recently in Abuja.
He said, "We have carried out our investigation and we found out that a substantial percentage of our people are getting involved in cryptocurrency which is not the best. Don't get me wrong, some may be legitimate but most are illegitimate...
https://www.techawkng.com/2021/05/26/cbn-governor-says-cryptocurrency-will-have-a-place-in-nigeria/
Politics / Top Nigerian Fintechs To Pay ₦2bn Licensing Fee To CBN by sleeksavbvy: 9:54pm On May 25, 2021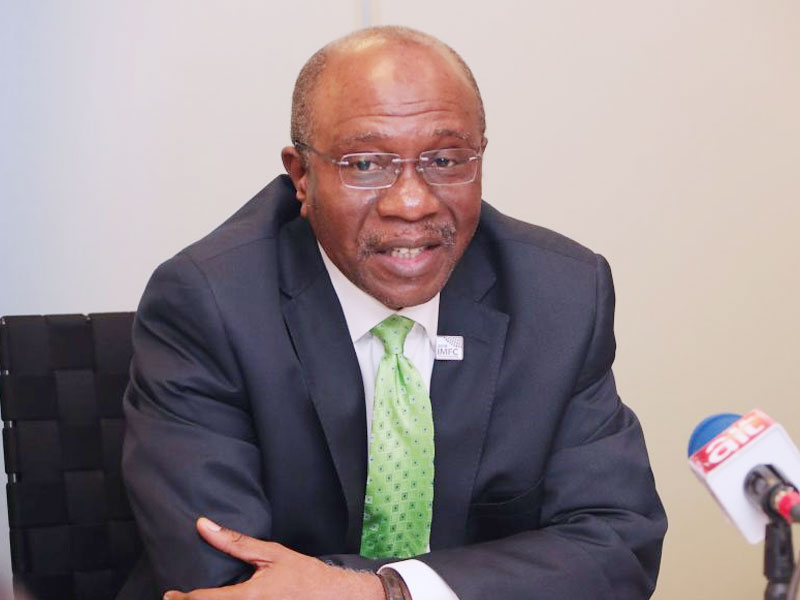 The Central Bank of Nigeria (CBN) has released new capital requirements for fintechs in Nigeria.
In a publication on its website, titled New License Requirements for the Payments System, the CBN said those in the top category, dealing with switching and processing, and mobile money operation will pay ₦2 billion ((shareholders' funds unimpaired by losses).
According to the CBN, the payment must be made in a full single lump sum. Escrowed funds are to be invested in treasury bills, subject to the availability of treasury instruments, which would be refunded accordingly...
[url]
https://www.techawkng.com/2021/05/25/top-nigerian-fintechs-to-pay-
%e2%82%a62bn-licensing-fee-to-cbn/[/url]
Business / Bernard Arnault Briefly Overtakes Jeff Bezos As World's Richest Person by sleeksavbvy: 11:49am On May 25, 2021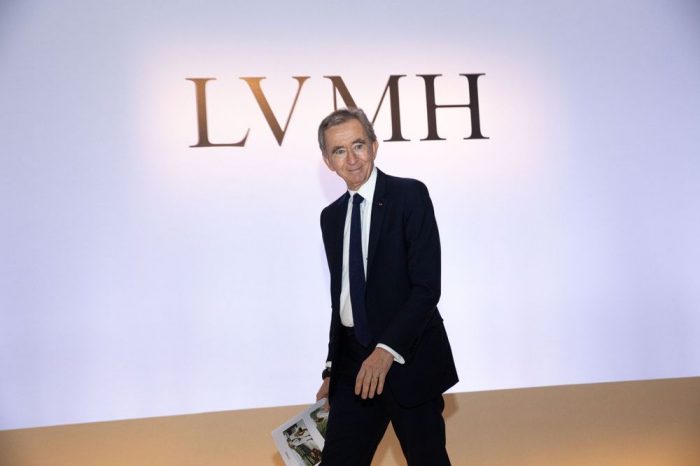 Bernard Arnault and his family, owners of Louis Vuitton Moet Hennessy (LVMH), briefly dethroned Amazon founder Jeff Bezos to become the world's richest. However, Bezos reclaimed the spot later.
Arnault's net worth has been estimated at $186.2 billion, according to Forbes. The 72-year-old chairman and chief executive of LVMH's fortune rose by $110 billion in the last one-and-half year, taking his overall net worth to $161.2 billion.
Earlier this month, he had overtaken Tesla's celebrity chief executive Elon Musk to become the world's second-richest person, according to the Bloomberg Billionaires Index...
https://www.techawkng.com/2021/05/25/bernard-arnault-briefly-overtakes-jeff-bezos-as-worlds-richest-person/
Politics / NCC Denies Asking Nigerians To Submit Their IMEI Number by sleeksavbvy: 8:41am On May 22, 2021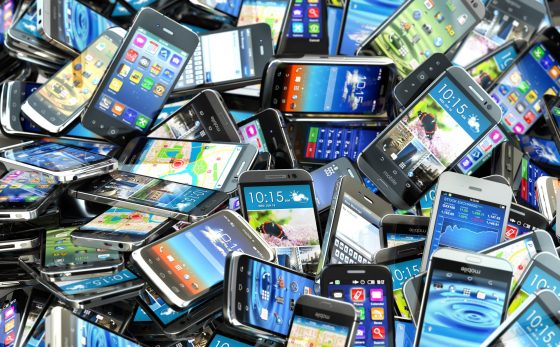 The Nigerian Communication Commission (NCC) has denied viral reports asking Nigerians to submit their International Mobile Equipment Identity (IMEI) to it from July. The NCC said this in a statement signed by its Director, Public Affairs Dr. Ikechukwu Adinde.
Adinde said NCC never issued any statement "Regarding the registration of IMEI by subscribers and it has no plans to do so" adding that "The reports in question have emanated from a section of the Revised National Identity Policy for SIM Card Registration recently launched by President Muhammadu Buhari and which has been uploaded on the Commission's website...
https://www.techawkng.com/2021/05/22/ncc-denies-asking-nigerians-to-submit-their-imei-number/
Politics / 'Do Your Worst, We Won't Submit Our IMEI Number', Nigerians Tell FG by sleeksavbvy: 3:38pm On May 21, 2021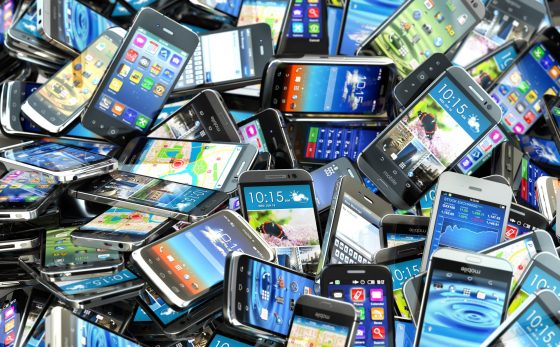 Nigerians have taken to social media to outrightly reject the moves by the federal government to collect their IMEI numbers through the NCC.
In what appears to be a unanimous non-acceptance, Nigerians express fears that the request and submission of IMEI to the government will amount to privacy invasion.
Many clearly stated that they do not trust the government to protect their data especially with a Minister of Communication, Isa Pantami who has been accused of being an advocate of terrorist groups including Boko Haram and Al Qaeda...
https://www.techawkng.com/2021/05/21/do-your-worse-we-wont-submit-our-imei-number-nigerians-tell-fg/
3 Likes
Politics / NCC To Kickstart Collection Of Phone IMEI Of Nigerians From July by sleeksavbvy: 10:10am On May 21, 2021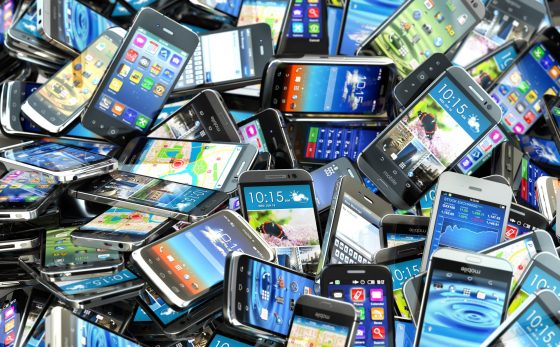 The Nigerian Communications Commission (NCC) has been charged with the responsibility to collect the phone IMEI numbers of Nigerians from July. This was contained in the Revised National Identity Policy for SIM Card Registration recently published by the Federal Ministry of Communications.
Already approved by President Muhammadu Buhari and expected to be implemented within three months., the aim of IMEI submission according to the policy is "to curtail the counterfeit mobile phone market, discourage mobile phone theft, enhance National Security, protect consumer interest, increase revenue generation for the government, reduce the rate of kidnapping, mitigate the use of stolen phones for crime, and facilitate blocking or tracing of stolen mobile phones and other smart devices. one of the means to achieve this is through the deployment of Device Management System (DMS)...
https://www.techawkng.com/2021/05/21/ncc-to-kickstart-collection-of-phone-imei-of-nigerians-from-july/
Politics / Nigerian Senate Asks FG To Suspend 5G Deployment by sleeksavbvy: 3:59pm On May 20, 2021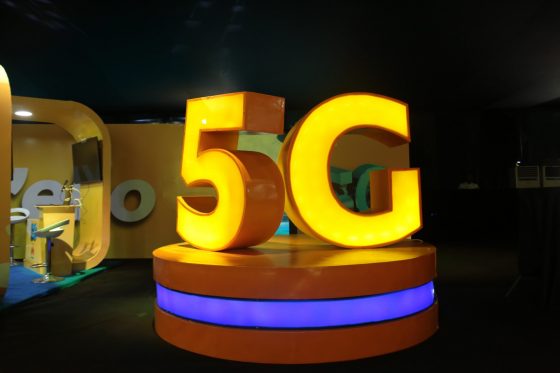 The Nigerian Senate has asked the federal government to suspend plans to deploy fifth-generation (5G) network technology in Nigeria till further notice.
The upper chamber of the Nigerian National Assembly also directed the Nigerian Communications Commission (NCC), and the Mobile Network Operators to put the deployment of 5G on hold to allow the lawmakers to study the trend of 5G deployment across the world.
The Senate reached this decision after it perused and passed the report of its Joint Committee on Science and Technology, ICT, Cyber Crime, and Primary Health chaired by Senator Oluremi Tinubu.
https://www.techawkng.com/2021/05/20/nigerian-senate-asks-fg-to-suspend-5g-deployment/
Business / Bitcoin Price Tumbles After China Bans Finance Institutions From Crypto Dealings by sleeksavbvy: 8:05pm On May 19, 2021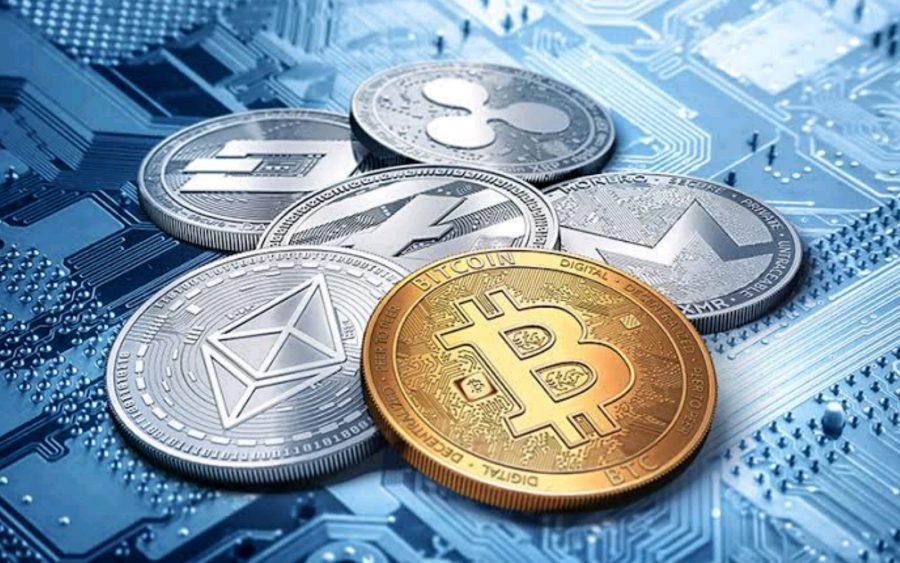 Bitcoin plunged below $39,000 for the first time in more than three months after China ban financial and payment institutions from dealing in cryptocurrencies. The communist country further warned investors against speculative trading in them, despite the country powering most of the world's mining.
The announcement sent the bitcoin sliding more than 10 percent and dealt it another blow soon after being battered by tweets from tycoon Elon Musk and his Tesla car company.
Trading in cryptocurrencies has been banned in China since 2019 to prevent money laundering as leaders try to stop people from shifting cash overseas. The country had been home to around 90 percent of the global trade in the sector...
https://www.techawkng.com/2021/05/19/bitcoin-price-tumbles-after-china-bans-financial-payment-institutions-from-dealing-in-cryptos/
Business / Bitcoin Price Tumbles After Tesla Halts Car Purchases With Crypto by sleeksavbvy: 12:13pm On May 14, 2021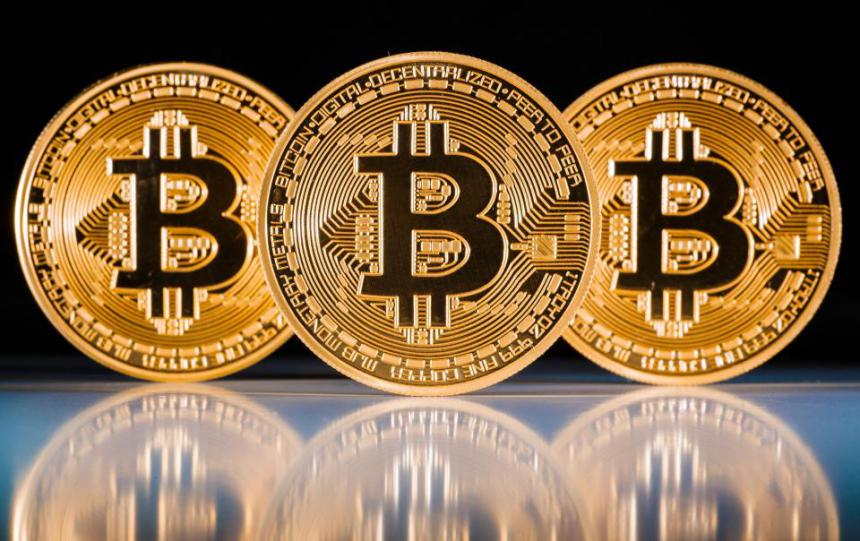 Bitcoin Price has crashed After Elon Musk's Tesla suspended the use of the crypto as payment over environmental concerns.
The announcement immediately led bitcoin to fall to almost 12 per cent over past 24 hours, wiping more than $100 billion off its value. The price was around $48,500, according to Coin Metrics data, its first time below the $50,000 since Apr. 24...
https://www.techawkng.com/2021/05/14/bitcoin-price-tumbles-after-tesla-halted-car-purchases-with-crypto/
Business / Jumia Q1 Report: E-tailer Cuts Losses By 24%, Revenue Drops By 6% by sleeksavbvy: 11:59am On May 12, 2021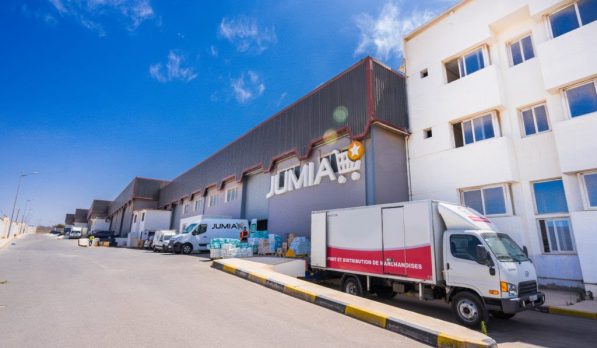 Jumia says cost discipline and "selective" usage growth helped it cut first-quarter losses. The African e-tailer stated this in its Q1 2021 report.
The adjusted loss before interest, tax, depreciation and amortization for Jumia narrowed to €27 million, compared with a loss of €33.7 million in the first quarter of 2020. The average order value slid 16% to 24.9 euros. However, Jumia's first-quarter revenue was €27.4 million, a 6% drop from the €29.3 million that it reported in Q1 2020.
In addition to declining losses, Jumia had other positive metrics to share. The giant e-tailer saw its active customer base grow 7% year-over-year to 6.9 million. And orders also increased by 3% to 6.6 million, a reversal of the declining trend observed over the preceding two quarters. The firms' gross profit also reached €20.4 million in 2021, representing a year-over-year gain of 11% from €18.4 million in Q1 2020...
[img]
https://www.techawkng.com/2021/05/12/jumia-q1-report-e-tailer-cuts-losses-by-24-revenue-drops-by-6/
[/img]
Business / Dogecoin: 5 Reasons To Buy And 4 Reasons NOT To Buy by sleeksavbvy: 9:01am On May 12, 2021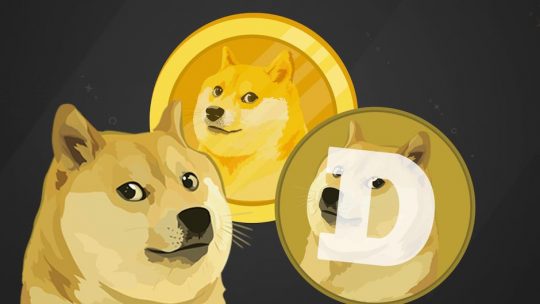 Dogecoin is the latest cryptocurrency in town and the newest internet sensation. Even bitcoin is struggling to meet up with the celebrity status of Dogecoin despite its trillion-dollar valuation. The popularity of the coin is hinged on Elon Musk who has sort of taken it upon himself to promote the coin.
How Dogecoin Started
Dogecoin started in 2013 as a meme between two engineers. IBM software engineer Billy Markus and Adobe software engineer Jackson Palmer had never even met when they combine Bitcoin, and "doge." The result: Dogecoin. It now has a market capitalization of about $92 billion following a six-month climb of more than 26,000 percent...
https://www.techawkng.com/2021/05/11/dogecoin-5-reasons-to-buy-and-4-reasons-not-to-buy/
1 Like
Politics / FG Reintroduces COVID-19 Limits, Shuts Down Clubs & Restricts Public Gatherings by sleeksavbvy: 11:17am On May 11, 2021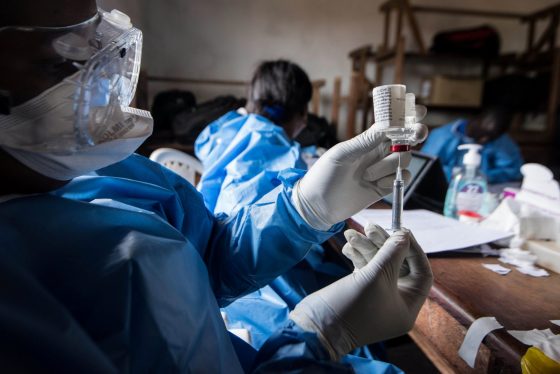 The Federal Government has reintroduced COVID-19 restrictions across all 36 states and the Federal Capital Territory (FCT). The new directive is expected to take effect from midnight of today (Tuesday).
This was announced by the National Incident Manager of the Presidential Steering Committee on COVID-19 (PSC), Dr. Mukhtar Muhammed in the new guidelines on Phase Four of Ease of Lockdown.
Under the new restrictions; bars, recreational centers have been shut down, restrictions on public gatherings have been imposed and a nationwide curfew from 12 a.m to 4 a.m has been reintroduced.
Speaking at a PSC press conference, Muhammed said the federal government embarked on the new measures as a response to the concern about the non-compliance to public health and social measures contained in the Health Protection Regulation of 2021...
https://www.techawkng.com/2021/05/11/fg-reintroduces-covid-19-restrictions-shuts-down-clubs-and-restricts-public-gatherings/
Gaming / Bank Wars: Access Bank, Standard Chartered, FCMB Off To Winning Start by sleeksavbvy: 9:48am On May 11, 2021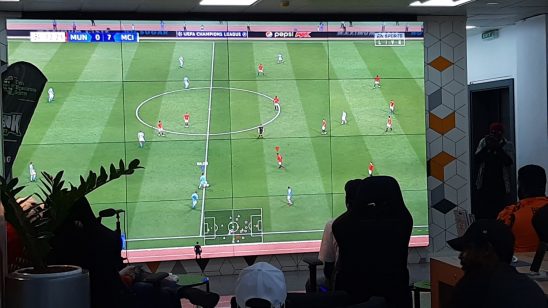 Visitors to the Tech Experience Centre, Africa's cutting-edge technology and lifestyle hub on Saturday, May 8, 2021, were treated to exciting, high-scoring matches on the opening day of Bank Wars, a FIFA 21 Gaming competition featuring leading Nigerian banks.
Sponsored by Samsung, a foremost Original Equipment Manufacturer (OEM), Banks Wars seeks to crown the best side among the competing banks for the FIFA 21 tourney.
The first day of the event, hosted at the Tech Experience Centre, saw a number of excited spectators converge on the impressive building located at Yudala Heights, 13A Idowu Martins Street, Victoria Island, Lagos, to witness the banks in action...
https://www.techawkng.com/2021/05/11/bank-wars-access-bank-standard-chartered-fcmb-off-to-winning-start/
Politics / Spacex In Talks With NCC To Bring Satellite-based Broadband Internet To Nigeria by sleeksavbvy: 8:53pm On May 10, 2021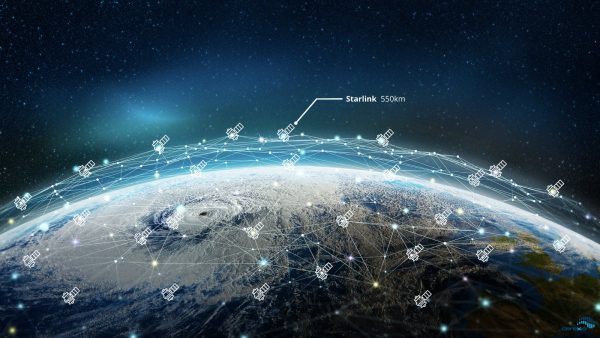 Elon Musk's SpaceX is in talks with the Nigerian Communications Commission (NCC) to introduce its satellite-based broadband internet services to Nigeria. NCC said in a press statement.
The press statement disclosed that SpaceX has been in discussion with NCC virtually over the past several months to begin the process of pursuing all necessary licenses to bring Starlink, its satellite-based broadband services to Nigeria.
Having made substantial progress in the discussion, the Commission granted SpaceX's request for a face-to-face discussion to gain better insights on the prospects of their proposal...
https://www.techawkng.com/2021/05/10/spacex-in-talks-with-ncc-to-bring-starlink-its-satellite-based-broadband-services-to-nigeria/
Agriculture / Thrive Agric Announces Completion Of Pending Payments To ALL Crowd Funders by sleeksavbvy: 10:10am On May 07, 2021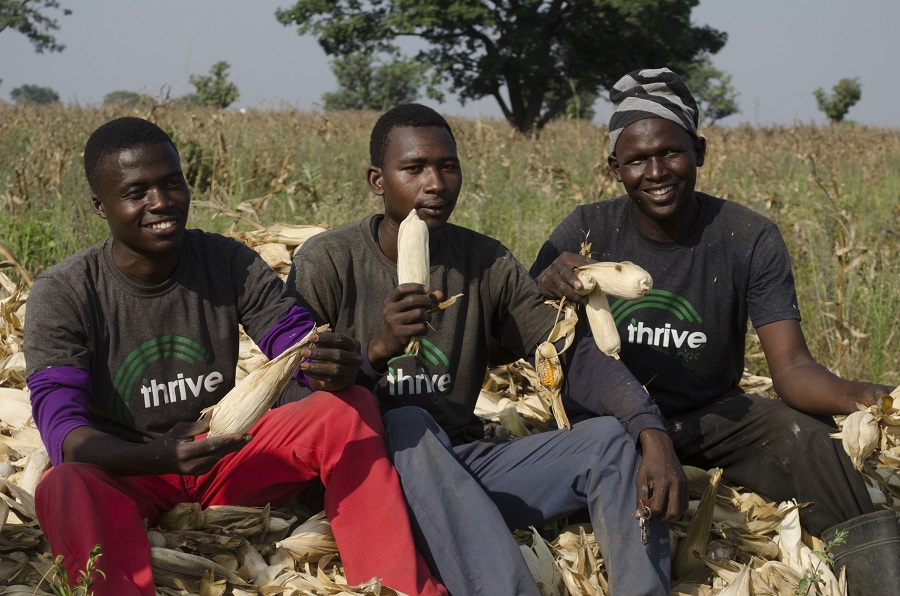 Thrive Agric, the Nigerian digital agriculture/investment platform has announced that it has fully completed payments due to all the crowd funders on its platform.
This was revealed in a statement posted on its social media pages.
It reads: "We are happy to announce to you all that Thrive Agric has fully completed all payments due to all the crowd funders on our platform. We say a big thank you to all our subscribers for their patience and understanding through this difficult period.
"Thank you for your support and for trusting us with your funds. We also thank all our partners for the immense support and backing they gave us throughout the storm...
https://www.techawkng.com/2021/05/07/thrive-agric-announces-completion-of-pending-payments-to-all-crowd-funders/