Politics / Re: (photo) Was The Queen Of England Also 'disgraced' At 10 Downing St by Gbawe: 1:20pm
Some APC/Buhari supporters never learn. Did these same PDP apologists and TANdroids not make more noise than this over the certificate issue? Did that prevent Buhari winning the election to become President-elect? Folks can interpret the Downing Street picture of Buhari how they want. Will that prevent Buhari leading Nigeria well and cementing good bilateral relations with the UK that GEJ and the PDP can only dream of? This is nothing but the usual noise from PDP losers trying to console themselves with everything they feel they can use to get back at the APC and Buhari.

Nigeria has ground to a halt. No fuel, no electricity and no water. Yet some jobless TAdroids and pained Jonathanian losers are busy discussing Buhari standing outside Downing Street. You guys need to get a life because some of you are merely worthless citizens who let leaders get away with treating you like animals while you are too busy discussing irrelevant pictures and 'suffering and smiling' obediently.
1 Like 1 Share
Politics / Re: What GEJ Has Done To Nigeria. by Gbawe: 10:00am On May 24
evanscheck:
Before u conclude... take a break.. now I dnt think jonathan is the problem. Dat man has a good heart. I think u shud blame the pple dat jonathan put there to work for him...there are the theives spoiling jonathan's regime..he can not do it all. Maybe he made he made d wrg choice of workers .i just pray that buhari shud get it right cos d heat has turned on us.
Are you guys not tired of this sad, pathetic and discredited excuse? As leaders bask in the glory of success they must aso be held responsible for all that goes wrong under them. Is GEJ selecting the right/wrong caliber of people to work for him not his responsibility entirely for which he must receive praise or damnation respectively if his appointees succeed or fail? Who put those hopeless people in the position to feck up Nigeria horribly? Do you know, as one sad example that indicts Jonathan horribly, how many damning revelations and investigative journalism exposes exposed Allison-Madueke as extremely corrupt and destructively irresponsible over the past 4 years? What did GEJ do but shield her at every stage so that the wicked woman could go away unscathed to act with more brazen impunity? The truth is that GEJ supported the stealing, corruption and misrule of his appointees openly. They all glorified in showing Nigeria they were corrupt misrulers and did not "give a damn" what we thought. Please face the truth my friend. It shall set you free.
1 Like
Politics / Re: History Will Not Favour Jonathan — Junaid Mohammed by Gbawe: 9:40am On May 24
abduljabbar4:
How can history favour a drunkard hideous misruler? Whether he conceded defeat or not there is no way he can continue leading Nigeria after losing an election
Better. Let us be careful with words we use publicly even if we have the power of anonymity working in our favour. We have no personal proof GEJ is a drunkard but we can all 100% attest to the fact he is a hideous misruler. Simply one of the worst, if not the worst President/head of State Nigeria has ever know since she became independent.
Politics / Re: History Will Not Favour Jonathan — Junaid Mohammed by Gbawe: 9:30am On May 24
This is why I personally stated that GEJ is the last accidental President we will ever have in Nigeria. Many influential kingmakers and stakeholders, to include those who supported GEJ to power in 2011, have seen that OBJ-style imposition is a very dangerous thing for Nigeria as it might propel into the Nigerian Presidency an individual who is not at all fit to be President and may tend to be grossly irresponsible, callous, immoral, self-serving and destructive. This is precisely what happened with GEJ. Had GEJ not lost then we can confidently predict, with all that is coming now and all that will be revealed after May 29, that Nigeria will be worse than Somalia by 2017.

It will be very difficult to repair and reposition Nigeria but I believe it can be done if we all brace up for the personal sacrifices to be made. I am simply glad Jonathan is gone and I am confident lessons have been learnt meaning we will never ever see his kind again. A man did not even want the responsibility of owning a 4x4 wood shack yet you insist, against simple logic, on giving him a big, rambling and luxurious mansion. Why then be surprised if he has totally destroyed that mansion in 4 years? Whereas if the mansion had been given to someone who is house-proud and loves every inch of his home to be immaculate then you will probably find the mansion much better off after 4 years in the care of this person. Nigerians, especially the influential kingmakers and leaders, have learnt this lesson. Even painfully in some cases. Jonathan has totally destroyed Nigeria. There is not a single sector that is sound under him. All those who supported him should hang their head in shame.
3 Likes
Politics / Re: Kaduna May Just Be Th Next Best Governed State In The Next Four Years by Gbawe: 8:56am On May 24
@OP.

I too expect El-Rufai to transform Kaduna immensely. Whatever anyone thinks of El-Rufai personally, it would be hard to deny that he is a brilliant man and an inspired solutions provider. Those sort always deliver.
1 Like
Politics / Re: Breaking News: Fugitive Nigerian Drug Baron Kashamu Arrested after 7hour Seige by Gbawe: 5:25pm On May 23
oneeast:
Chei!

Kashimu is not alone in this business! This is vindictive. What about the others like him?
What is vindictive about this? Is it about "others like him" or about the Nigerians foreign Countries with valid extradition treaty with Nigeria have formally asked us to hand over to them for prosecution?
2 Likes
Education / Re: Let's See How Intelligent You Are by Gbawe: 5:20pm On May 23
It is 40. All those who said 40 are correct.
Politics / Re: May The Gods Protect Our President Elect Who Is In UK (enemy Territory) by Gbawe: 12:50pm On May 23
@OP.

Take it easy. Conspiracy theories are all good and well but they need to make sense also. I really don't see how Buhari is now at the top of the list of those to be assassinated by "America and her European allies" as you put it. Even indulging your assertion, would Buhari not have to lead and perhaps threaten/oppose their interest directly and irrevocably before it is decided he has to go? Why would they assume Buhari is automatically an enemy who must be assassinated?
1 Like
Politics / Re: We've Saved N29.5bn For Development Of Osun – Aregbesola by Gbawe: 11:32am On May 23
Kasiem2:
Una wan bury gbawe here?
You guys make me laugh. If better folks talk then I will respond. All I see, from the poster who 'resurrected this post to the last poster above me, are the same set of bitter, frustrated SE/SS haters who denigrate Osun and the SW 24/7, with terms like "dirty" and "poverty-ridden" now pretending to care about Osun. I guess this Jonathan loss has really hit you guys bad to the extent you are now obsessed with Aregbe, Osun and anything to do with the SW.
Well, it is only foolish and jobless South-Westerners who will feel they owe you creatures of hate an explanation over the politics of the SW
which happens to be the very same region you worthless miscreant hate on 24/7 here on NL.
Go and mind your own business and stop acting like vengeful vagabonds all over the place because your messiah lost an election. I don't owe you lowlife an audience same as a black man would not waste his time entertaining racists and white supremacists.
5 Likes
Politics / Re: The True Picture Of Hypocrists In Nigeria. by Gbawe: 10:28pm On May 22
gwales:
Gibberish
Frustrated gibberish actually. I don't think I have ever seen this in my years on earth i.e an election loss inducing mass psychosis in so many at the same time. I wonder how long it will take for the post-election 'fever' afflicting some to abate to a manageable level.
8 Likes
Politics / Re: Jonathan: I'll Become Peace Ambassador After Leaving Office by Gbawe: 9:41pm On May 22
Truckpusher:
You really do feel important with your pay per post rants assshole.

I tell you what , I can pay your bills and house you in a decent environment and you wouldn't need to be stuck on Tinubu's asss licking his miserable balls .

Boy, you're one wretched thing , trust me - you can't compare.
Continue with your hatchet job ,you miserable bastard .
Kai this groupie is in severe pain
Perhaps I would not feel so important if people like you don't act like groupies with your stalking antics. Get a life and learn to come here and create your own identity instead of following others around like a lost soul and shamelessly pathetic human being. You don't know it but I can tell you that intelligent Nairalanders can tell you are 'sad' and pitiful. A total loser.
2 Likes
Politics / Re: Diezani Denied Conversation by Buhari while on Plane by Gbawe: 9:34pm On May 22
Truckpusher:
Useless paid old rant - I guess Sahara reporters also got a seat close to Mumuhari the olodo General?
Mr.Groupie how market today? You need to wait in line behind others. Unfortunately, you are not the only desperate and shameless groupie who comes here seeking the attention of other Nairalanders.
1 Like
Politics / Re: Jonathan: I'll Become Peace Ambassador After Leaving Office by Gbawe: 8:48pm On May 22
gesundheit:

Just because of politics, you call innocent kids basstards. foools and never do well like you are reason condoms should be a necessity for all r3tards that ever attempt the art of procreation.
Please don't mind the fool and don't take him serious. The impotent fool should first even find a woman to accept his wretched and repulsive self before the 'second-round' worrying of how to get her pregnant. Losers like him only come here to wish evil on themselves when they think they are insulting others who God has blessed abundantly. The tramp and dirty Mongrel is always seeking my attention and following me around. Yet I don't sweat it because I can tell my utterances here leaves him in severe pain daily to the extent he must bark uncouthly and in frustration. He is just another pathetic groupie as far as I am concerned.
Politics / Re: Jonathan: I'll Become Peace Ambassador After Leaving Office by Gbawe: 8:44pm On May 22
buharisambisada:
,your people are the 419 kings in nigeria they defraud their state and their people they treat them like slaves in this 21st century ,they also purchase women like commodity because they have deprived their people access to basic education so they lack any sense of reasoning.

I know you are the brainwashed type that lack common sense of reasoning,the scale of crime perpetuated by your people with boko haram,the women,and children raped the men killed and those sacrificed as suicide bombers has never been recorded in the history of nigeria all in a bid to get power,your crime is worse than 419 although its still fraud tho because you got power through evil machination,murderer you think we would not know? Or the world would not know ,just so you know you can't do GEJ anything he's been lifted above all that's been before him, the job and honour given to him by the un can not be given anyone from your shithole zone keep insulting him and see where it would take you to,the man has done his part let's see what your so called boko haro can do as for GEJ he has lived a fulfilled life so you can go and die of jealousy,abi you think say UN nah fool why did they honour him it shows you don't think or you might want to cry foul that he rigged it or he bought it just like your pig brainless leader,I know you reason with your anus so i would not join issues with you anymore.

After this rant, reeking of pain and frustration, do you want to bet that your messiah GEJ will not end up a forgotten and discredited 'has been' like Odili? I am happy to take this bet with you if you are game. You guys are too ignorant and unexposed for your own good and that is why I laugh when you mention UN and all that bollocks.
The same folks that bullied GEJ privately to concede defeat and not risk ending up like Laurent Gbagbo are the very same people who quickly showered 'peacemaker' and 'statesman' accolades on him publicly.
It is called diplomacy and international relations you simplistic caveman. Such does not mean anyone actually and sincerely rate GEJ or have forgotten his monumental and abysmal misrule that cost many lives and ruined the economy of the biggest black nation on earth. I will leave you to your delusions because you are clearly not up to speed with the 'finesse', patronizing duplicity and double-speak of international diplomacy and crisis mediation.
1 Like
Politics / Re: Jonathan: I'll Become Peace Ambassador After Leaving Office by Gbawe: 8:34pm On May 22
Truckpusher:
I wonder what you say to those your little bastards at home .
Another 'painment' loser. Pele. No cry you hear. E go better.
1 Like
Politics / Re: Diezani Denied Conversation by Buhari while on Plane by Gbawe: 8:26pm On May 22
Ama80:
He wud have at least listened to her. Wit da attitude, he has already pronounced her guilty. Hypocrisy and double standard. Na yr way. let's see how u treat ur ppl wit corruption tag.
What hypocrisy and double standard? "Listened to her" for what ? Can you not see what should be obvious? Why must she be stalking Buhari and then expecting an audience? We do things without consideration in Nigeria but worldwide people don't like their personal space invaded by obtrusive and aggressive people who are trying to cut corners in a desperate and criminal-like manner.
She has visited Abdulsalami to help secure an audience with Buhari and now this desperate tactics of getting on a flight with Buhari in hope of talking to him? Buhari will not and should not speak to such a person and if your moral compass is intact then you should be happy that your President-elect is upright and has acted this way instead of indicting him of having an "attitude". Already, because they know the reality of Nigeria, some world leaders are urging Buhari to lead without fear or favor and to sanitize the rot in the NNPC which goes to the core of Nigeria's main income and how such was squandered by the likes of Allison-Madueke with no benefit accruing to ordinary Nigerians. Allison-Madueke et al should wait for Buhari to be sworn in and defend themselves officially instead of running helter-skelter shamefully in hope of a soft landing.
6 Likes
Politics / Re: Jonathan: I'll Become Peace Ambassador After Leaving Office by Gbawe: 7:19pm On May 22
buharisambisada:
Jonathan never said christains vote for christains and moslem vote for moslem but your brainless one pig Buhari said moslem vote for moslem christains vote for christains yet you accuse Jonanthan of been a religiously divisive president before you comment pls think.


Here they go again with the shameless revisionism already and GEJ is not even out of power officially yet. Kings of 419, I dey hail una oooohhhh. You are the sort who put Nigeria on the map for all the negatives reasons.
1 Like
Politics / Re: Jonathan: I'll Become Peace Ambassador After Leaving Office by Gbawe: 7:16pm On May 22
SUBWAY101:


You are always insulting everyone, but free to insult Buhari. Stop behaving like a kid bro, you dont need it.
Unfortunately, dude cannot help himself. He is a jobless and r.tard.ed drifter with a mobile phone. Three lethal combos that should never be mixed. That terrible mix has happened in his case and the result is the idiocy we see him display on every thread daily here. He was probably abandoned as a kid by his folks so it is pointless asking his parents to take his phone away. We will just have to suffer his irritation for a while till he gets a job or is finally locked away in an asylum and deprived phone privilege.
4 Likes 1 Share
Politics / Re: Jonathan: I'll Become Peace Ambassador After Leaving Office by Gbawe: 6:27pm On May 22
HIGHESTPOPORI:
Hypocrite,nobody takes ur long stories serious again,badbelle
Why are you quoting me then? Loser. As if we don't know you all suffered an emotional meltdown you have not recovered from since GEJ was defeated and sent packing. For the avoidance of doubt, I will repeat that the ultra-divisive and very amoral GEJ only deserves to be a 'peace ambassador' in the reckoning of morally lax cret1ns like you.
In responsible nations, with a sophisticated and aware citizenry, leaders are held accountable for their actions whether positive
and/or negative
. Misruling leaders are not deified for ruining a nation, by those who are the same victims of misrule, only to then be praised for pretending they want roles to repair the damage they deliberately caused. A bit like Hitler wanting to be a judge responsible for jailing war criminals he created. That is another "only in Nigeria" and "only possible with Nigerians" madness.
2 Likes
Politics / Re: Jonathan: I'll Become Peace Ambassador After Leaving Office by Gbawe: 5:22pm On May 22
SeverusSnape:

... And so says the leader of the sadistic lot.
Find other childish and jobless brats, like yourself to talk to. I am not interested in anything you have to say, as you are a first class buffoon who never makes sense, so stop wasting your own time quoting or talking to me.
6 Likes
Politics / Re: Jonathan: I'll Become Peace Ambassador After Leaving Office by Gbawe: 5:11pm On May 22
Well, if Shina Rambo and Ayo Oritsejafor could turn away from lives of crime to become "men of God" then perhaps there is hope the most ethnically and religiously divisive President Nigeria has had since 1999 can become a 'peace ambassador' who will now work for ethnic and religious harmony. Mind you, I won't hold my breath as per the chances of GEJ succeeding as a 'peace ambassador' given his history many are all too aware of. Yet Nigerians have short memories so jobless Jonathan is certainly welcomed to try.
23 Likes 2 Shares
Politics / Re: See What A Driver Did To His Master For Refusing To Pay His Salary: Photo by Gbawe: 11:39am On May 22
Common guys . You are talking of "jazz" and "Indian magic" yet have you exhausted logical possibilities? The driver could have simply parked the car slanted and used a hydraulic jack (see below) to raise and carefully pull the rear end of the jeep till it fits into the gap the way he wants it. The youtube video shows the principle roughly. He could even have got a few 'willing' friends to help him pull and 'jack' the rear end to fit the car into the gap. Point is that there are ways, excluding driving or 'magic', to fit the car in that gap.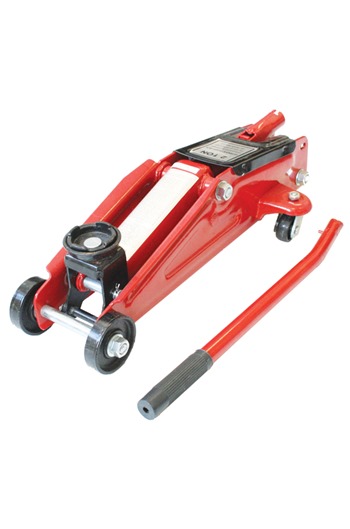 http://www.youtube.com/watch?v=Q-OkWYqwlmQ
3 Likes
Politics / Re: A MUST READ: Yoruba, Igbo And Hausa by Gbawe: 10:00am On May 22
NewNigeriaMind:


Gbawe I have always respected your view on things on this forum. But sometimes silence can be misconstrued as acceptance of the rubbish they put online on this forum.

Sometimes we need to put this animals where they belong.
Bro, ask others who have known me for long here and they will tell you I used to do precisely that also. Yet the reality is that the internet now unite all sorts of human beings in one cyber space. You may be a refined technocrat and happily married family man arguing with a sexually frustrated agbero/hustler who lives under a bridge in Marina, after leaving his Village to come to Lagos by force, and is now posting from his Chinese knock-off phone to amuse himself and while away time since his life is one 24/7 misadventure of petty crime and joblessness.
How do you then win an argument against such a person or even make him see sense when your minds, orientations, achievements, thinking, living conditions, exposure et al are millions of miles apart? If driving along in your nice car in Lagos would you get down to begin fighting a bigoted hawker frustrated from walking under the hot sun all day and looking for Yorubas to insult? I am just pointing out that this is the equivalent of what we are doing sometimes when we respond to these lowlife losers. Did the Nairaland picture expose not show you that many of these chest-beaters and braggarts are nothing but scruffy, ugly, unkempt and wretched losers pretending to be "CEOs" and "mansion owners"?
Believe me when I say I understand your anger but I also believe you and many others are above the many failed and frustrated losers who come here daily to promote ethnic wars and disharmony because they have nothing of worth to celebrate in their real lives. I personally think those sort are best ignored and it is in that spirit I said what I did but I understand your stance also and respect whatever action you consider appropriate in dealing with people who wake up daily to spread prejudice and hatred against others disgustingly.
10 Likes 5 Shares
Politics / Re: A MUST READ: Yoruba, Igbo And Hausa by Gbawe: 9:35am On May 22
NewNigeriaMind:


Ogun punish that hand you use to reply me.

bleeping COWARD
Man mi, don't worry yourself about that bigoted fool. From the low patronage of his disgusting thread, which is nothing but a not-too-clever attempt to malign the Yorubas, you can tell that the Yorubas on NL are becoming clever and resilient. Many are now fully aware of the envy, inferiority complex, insecurity and hate that drives others to come here in ethnocentric idiocy daily. Ignore him and leave him to talk to his fellow bigots and haters.
It is becoming clear to many Yorubas that those who only see things along ethnic lines and feel they have lost against us many times,
to include the latest and still very painful 'loss' being the defeat of GEJ
, will always seek worthless and meaningless cyber-confrontation and tribal E-wars they feel gives them a chance to exact some form of revenge against the Yorubas.
Is is up to intelligent and focused Yorubas to ignore these Nairalanders because doing this will frustrate them immensely and leave them stewing with rage since the target of their tantrums (the Yorubas) appears unmoved by their incendiary antics.
5 Likes
Politics / Re: APC To Elect Next Senate President At Party Primaries Today by Gbawe: 9:05am On May 22
aare07:
I support Bukola Saraki for Senate President
If they go ahead with this method then I think Saraki would probably secure the support of the majority of his peers to emerge Senate President. As for the Primaries idea, it is a good and democratic one that should see the APC emerge united and focused whoever wins since every senator would have been carried along and given the chance to independently choose their own leader without the imposition of an 'anointed' choice of one godfather or the other.
Politics / Re: Blair urges Buhari to be hard on NNPC, take tough actions by Gbawe: 4:57pm On May 21
Yes Buhari has to be tough on corruption and the causes of corruption but Blair et al should not overstep their mark giving advise about sensitive issues they are not best placed to speak on. It is vital Buhari shows the west, ASAP, that he is happy to work with them yet he is his own man who must be taken on his own terms alone without being dictated to by anyone.
6 Likes 1 Share
Politics / Re: Jonathan Seeks Global Support For Buhari by Gbawe: 1:17pm On May 21
TheOtherview:


To the emboldened portion of your post, I say: Napoleon Bonaparte at night, Mother Theresa during the day.
Indeed. Even more laughable is the way the repugnant 'two-face' deception is carried out in a a crude manner that deceives Nigerians alone while leaving the rest of the world distinctly unimpressed.
4 Likes
Politics / Re: Jonathan Seeks Global Support For Buhari by Gbawe: 9:56am On May 21
SLIDEwaxie:
he shld stop the eye service jare.

think abt it, even before buhari was voted in, he has delegates from all around the world, and after he won, he has been having foreign diplomats and delegates so massive that jonathan could only dream to av such even in his empty six yrs term.

so, forget global support clamouring, buhari has it already
Thank you ojare. The international community, whether leaders or followers, does not consist of people driven by sentiments and petty prejudice. They already know what Nigeria needs to understand that Buhari is worth supporting. Jonathan should spare the world his lip service because the international community will not buy it. They know he caused all the problems Buhari now has to work hard to overcome. It is only in Nigeria GEJ can talk and be taking seriously. Globally, he is viewed as no more than an over-indulged, unfit and utterly failed leader.
3 Likes
Politics / Re: Jonathan Seeks Global Support For Buhari by Gbawe: 9:49am On May 21
Nonsense. Buhari does not need the totally discredited GEJ drumming up support for him. Global leaders have been falling over themselves to pledge their readiness to assist Buhari because of the very fact that GEJ was a horrendous leader who destroyed Nigeria to the extent many can now not wait for Buhari to take charge and begin the arduous rescue mission of returning Nigeria to her rightful glory.

All I see is a shameless President who worsened Nigeria's problems immeasurably trying to become a Statesman by deception. The global community is not made up of mumus. They know what GEJ is and no last-minute acts of deception will change the fact he is one of the worst and most anti-people Nigerian Presidents ever. The international community know 'the score' and already understand that Buhari, unlike GEJ, is a sincere and real leader worth backing.
3 Likes
Politics / Re: Don't Blackmail Us, Our Promises Were Mere Campaign Promises!.... APC by Gbawe: 9:04am On May 21
HzRF:

Yh
M nt exposed
d cave I reside in is govern by ur change agent Aregbesola
Whom has continually helped maintain the status quo of d cave
Anyway
Pls save us d essay
Dre are summary site visit em, type ur essay, it will be summarized for you then u can post it here
Ogbeni, stop chatting crap and mentioning irrelevant distractions. Go and see the political blogs of others to know how politics is discussed by your peers worldwide.
You unexposed cavemen think Nairaland politics section is the norm merely because you have, due to lack of sophistication, turned it into a place to discuss Tonto Dike's bra? Unexposed cavemen celebrating their own bakwardness. Pathetic.
3 Likes 1 Share
Politics / Re: Don't Blackmail Us, Our Promises Were Mere Campaign Promises!.... APC by Gbawe: 8:41am On May 21
BossTtdiamonds:
This is what happens..when every TOM, d.ick and harry has access to the internet
Indeed.
1 Like
Politics / Re: Don't Blackmail Us, Our Promises Were Mere Campaign Promises!.... APC by Gbawe: 8:41am On May 21
HzRF:

Who else agrees that this nigga gat problem

He can't do without writing at least 250 words of essay
You are an unexposed caveman so I don't blame you for thinking it is wrong to write more than one line in a politics blogs. I would suggest you get out of your cave to see what the political blogs of others look like. Mumu celebrating mediocrity and idiocy.
3 Likes