Nairaland / General / University Of The Street: End ASUU Strike With 2023 Elections by nairalandaddict: 7:10pm On May 06, 2022
- Naija News Editorial

The National Association of Nigerian Students (NANS) seemed helpless when they lamented that the country's political leaders no longer bother about the protracted ASUU strike but have now preoccupied themselves with the 2023 elections. This assertion by the NANS President, Comrade Sunday Asefon, is even more depressing against the backcloth of how obsessed Nigeria's political class can be when it comes to pursuing their political ambitions. As things stand, nothing else matters than the scheming for who gets what in the next political dispensation. Nigerian lecturers and students are unfortunately caught in the vortex of all of this. Yet, the solution lies within them, not without!


Since February 14, 2022, university teachers have been on strike to protest the non-implementation of its demands by the federal government. What started as a one-month warning strike has now morphed into an indefinite strike with the authorities playing possum. The federal government was accused of reneging on the Memorandum of Action which made ASUU suspend the 2020 industrial action the duration of which was the equivalent of an academic year. ASUU has decried the government's attitude towards the renegotiation of salaries and allowances as well as the adoption of the University Transparency Accountability Solution (UTAS) payroll software. Government favours the Integrated Payroll and Personnel Information System (IPPIS), which ASUU rejects as "inconsistent".

The situation has now become fluid that no one can tell when university classrooms will be re-opened for learning. The current industrial action is coming on the heels of the 2020 edition which crippled activities in public universities for nine months. The last spell coincided with the Covid-19 lockdown, hence the authorities weren't subjected to so much pressure. Barely a year after the strike was called off, undergraduates have again been forced to be marooned at home. The students' protest in Benin this week brought to the fore the fact that young Nigerians now spend seven years for a four-year programme for which they gained admissions. To drive home his point, one of the protesters flashed his identity card which is now expired not due to spills or carryovers but solely as a result of incessant disruptions in the academic calendar.

While the precious time of the youth is being wasted in such an unfeeling manner, those who have one role or the other to play in the impasse are busy pursuing political preservation. They should heed the warning of the Lagos State First Lady, Ibijoke Sanwo-Olu, who said of the ASUU strike: "it is a ticking time bomb when our children sit at home doing nothing. The devil will find work for the idle hands". More public-spirited Nigerians must drum it into the ears of the authorities that this strike cannot continue. The voice of reason should ring louder as the country is steadily relapsing into the season where government becomes lame-duck as politics takes the centre stage.

Though not entirely under his purview, the Under Minister for Education, Emeka Nwajuiba felt no moral scruples picking up the N100million APC presidential nomination and expression of interest forms while the universities are shut down over poor funding. Also in the midst of the labour dispute, the lead negotiator in the impasse, Chris Ngige is also carrying on with his presidential ambition. The Senate President, Ahmed Lawan, whose predecessors had successfully negotiated the return of striking government workers to their duty posts is reported to be revving up the engines for his 2023 presidential ambition. Nwajiuba says the federal government has limited resources and cannot borrow to meet ASUU's demands. This re-echoes an earlier statement by Ngige, the Minister of Labour and Employment, to the effect that the federal government lacks the funds to meet the striking teachers' demands.


Naija News considers it barefaced deceit for the federal government to claim that it has no funds to meet ASUU's demands when government functionaries are gleefully parting with N100million for the starting line of their quest to clinch the ruling party's presidential ticket. This confirms that Nigerian politicians are among the highest paid in the world. Yet, those who toil day and night at the university classrooms and laboratories are paid what their counterparts in other countries can consider as chump change, little wonder the brain drain that has robbed Nigerian universities of the very best. It is highly despicable for professors to earn less than USD12,000 per annum whereas the annual income of Nigerian legislators ranges between USD150,000 and 190,000? This speaks to the fact that education is not the priority of the Nigerian government.

In specific terms, ASUU has been calling out the government for reneging on the payment of "about N880 billion" (as stipulated in the 2009 agreement) which is meant for the "revitalization of universities and has also refused to mainstream earned academic allowances in the 2022 budget as promised." We believe that there is no way the federal government won't be able to meet up this obligation if it can as little as cut the corruption and profligacy. An example is a claim by the Minister of Humanitarian Affairs, Disaster Management and Social Development, Sadiya Farouq, that her ministry spent N523.3million on the school feeding programme during the Covid-19 lockdown when children were actually not going to school. Every year, the Nigerian budget has retained bogus allocations which end up in private bank accounts. Sometime in 2017, Nigerians were shocked to learn that notwithstanding the N331million budgeted for the state house medical centre, the facility lacked basics like paracetamol, syringes or cotton. This revelation came from no less a person than the President's wife, Aisha Buhari.

That top government functionaries would by rushing to buy the ultra-exorbitant nomination and expression of interest forms of the ruling party is a clear pointer that the Nigerian government can actually fulfil the fine details of its 2009 agreement with ASUU. The government can't be finding it difficult to disburse the funds which have now been devalued by the ravenous effects of inflation. More so, the rotten infrastructure it was meant to redress as of then must have deteriorated further.

Yet, for all of its efforts in ensuring that public universities do not suffer the same fate as government-owned primary and post-primary schools, ASUU is now being framed as the problem of Nigeria's university system. It is for this reason that Naija News advises the union to rethink its strategy. With the growing popularity of private universities, ASUU may soon find out that its approach to having public universities up and running may just be the death knell. Public universities will be worse off when the cost of the strike-imposed extensions and inconvenience is more than what parents spend to see their children through private universities.

The union is in a good place with the students venting their spleen on the government. They are already threatening to disrupt the presidential primaries of the two major political parties in Abuja if the strike is not called off. The striking university teachers have a ready ally in the students. According to the NANS President, the association boasts 41 million members. Armed with the voter card, half of that number may just be enough to elect the next President of the country. Lecturers, students and their affiliates must therefore look beyond strikes and demonstrations into using the 2023 general elections to collectively sponsor or elect credible candidates who they trust not to give them any reason to down-tool all through their tenure.

Naija News believes that if ASUU and NANS can successfully mobilize their members to shut down the universities and even stage the University of the Street, they have what it takes to sack leaders who don't care about the education sector. A fine place to start is for the university teachers to call off their current industrial action in spite of the government. This will give them an opportunity to interface and strategize with their students toward electing the right kind of leadership for the country. The chance for a paradigm shift which general elections throw up is only periodic hence must be maximized. Political science scholars in the Nigerian academic milieu should know better!

[url=naijanews.com/2022/05/06/university-of-the-street-end-ASUU-strike-with-2023-elections/]SOURCE: naijanews.com/2022/05/06/university-of-the-street-end-ASUU-strike-with-2023-elections/[/url]
Nairaland / General / Abuja-kaduna Train: As Nigeria Fails Even The Unborn | Naija News Editorial by nairalandaddict: 12:12pm On Apr 30, 2022
With the heart-rending image of the innocent baby delivered in a terror dungeon, it should dawn on members of the National Assembly who recently criminalized payment of ransom how dead that legislation will be if eventually signed into law. Which father or relative won't give an arm or a leg to prevent their offspring from being born into the hands of terrorists? Pictures have since gone viral of the newborn girl dressed in a thick pink dress and a light lemon sweat cap, with her eyes closed. The chilling image queries how low it can get before the authorities wake up to their responsibilities. Nigeria failed her and her expectant mother.
The woman, in her eighth month of pregnancy, was among captives taken into the bush that fateful night by terrorists operating in Kaduna State. These terrorists, suspected to be Ansaru, a breakaway faction of the Boko Haram sect, had on March 28, 2022, planted explosives on the rail track which demobilized an AK9 Abuja – Kaduna train, enabling them to kill at least nine passengers and injuring several others.
Out of the 63 abducted train passengers taken by them into captivity after the attack, only the Managing Director of the Bank of Agriculture (BoA), Alwan Hassan, was released after purportedly paying N100 million ransom. The abductors however did a video to say his release was because he is an elderly man and in the spirit of Ramadan. As for the other captives, the terrorists pegged their freedom on the government releasing some of their commanders being incarcerated.
Nigerians have endued different shades of the horrors of terrorism but the sight of a hapless infant born into captivity is quite sombre. Her mother's only crime was that she boarded a public train from Abuja to Kaduna even as the infant's only undoing is to be in this clime. The terrorists, in a showboating move, have chosen to tug at everyone's heartstrings by releasing the pictures of the healthy-looking baby who they saw to her delivery right there in the forest. A bundle of joy expected to be born into the warmth of loving arms has turned into a source of concern as regards how well-being in that most harrowing and harshest of conditions.
Naija News is alarmed that the state of insecurity in Nigeria has so degenerated that unborn babies and infants are allowed to remain under the tight grip of terrorists. How more brutish can life be? We recall that relatives of the abducted victims had embarked on protests, tasking the government to see to the release of their loved ones. After a video of the abductees urging the federal government's intervention surfaced online, the traumatized relatives addressed a press conference.
According to their spokesperson, "We are appealing to them to open a channel of discussion with the bandits and get our loved ones out as quickly as possible. We have been in serious anguish over the past 15 days. Many of us have not been sleeping. We are like living corpses". They followed this up with a trip to the Headquarters of the National Human Rights Commission (NHRC), where one of them collapsed overwhelmed by misery. Their leader, Aliya Mahmoud, said, "There is a two-year-old. For God's sake, we can only imagine what they're going through. We have an aged woman of 85 years she is there helplessly just like the others".
The distraught families cited the case of two pregnant abductees one of whom was said to have a history of delivering through cesarean section. While it's unclear if the woman that has just been delivered of a baby is the one with a CS antecedent, it is highly reprehensible for the federal government and security agencies not to be moved by the condition of these women into going all out to secure their release. These are people who paid and were onboard the Nigeria Railway Corporation train when they were attacked.
SOURCE: https://www.naijanews.com/2022/04/29/abuja-kaduna-train-as-nigeria-fails-even-the-unborn/
Nairaland / General / Abba Kyari: Nigerians Can't Be Fooled All The Time! | Naija News Editorial by nairalandaddict: 6:03pm On Feb 18, 2022
Although Nigerians have long developed a thick skin to the shenanigans of public officers, unfolding sordid affairs around the disgraced police officer, DCP Abba Kyari, have taken absurdities to a new level. Not even the civilized world expected such monumental corruption in the conduct of security matters. This criminality in the nation's law enforcement makes a child's play of the scandalous reinstatement of pension funds thief, Abdulrasheed Maina. Just when Nigerians thought they have seen it all, they never suspected that a supposed super cop was a super crook neck-deep in the trafficking of hard drugs and well versed in its dealership.
On Monday, the National Drug Law Enforcement Agency (NDLEA) disclosed that its operatives caught Kyari, a deputy commissioner of police, red-handed in a sting operation while aiding and abetting drug trafficking. He was said to have attempted bribing the drug law enforcers, tampering with exhibits, and facilitating collusion with drug traffickers. Appointed head of Inspector General of Police, IGP Intelligence Response Team (IRT), Kyari portrayed himself as effective in bursting kidnap and other sundry crime cases. He went a great deal in using social media to publicize his many crime-combating heroics.
Prior to his promotion to DCP in 2018, Kyari headed the now-disbanded Special Anti-Robbery Squad (SARS) for five years at the Lagos Police Command. To his credit, he led the team of SARS operatives that ended the 14-year reign of a notorious South-west robbery gang known as Godogodo in 2013. His other notable feats include the March 2017 arrest of Henry Chibueze (Vampire)-led kidnapping gang in the Southeast and Rivers State. He also led the IRT to arrest Chukwudi Onuamadike, the notorious billionaire kidnap suspect popularly called Evans, in 2017; and Taraba's wanted kidnap kingpin, Hamisu Wadume. These brought him laurels even from the Wife of the President. in 2018, Kyari got a handshake from Aisha Buhari who handed him a gilded plaque with the inscription: "in appreciation and recognition of his gallantry and diligent role in curbing crime in Nigeria".
While Kyari recorded these notable successes in keeping Nigerian and their belongings safe, there were loud complaints about his excesses, including conversion of exhibits and large-scale human rights abuses. There was the allegation by a Lagos-based businessman, Afeez Mojeed, that Kyari and his men extorted over N41 million from him. In a petition filed on October 22, 2020, through his counsel, Salawu Akingbolu & Co, and addressed to the judicial panel of inquiry and restitution for victims of SARS-related abuses in Lagos, Kyari and his officers were accused of forcefully taking about 32 items from Mojeed's house during a raid in 2014. In 2019, a federal government agency, the National Human Rights Commission and Amnesty International accused Kyari and his IRT of illegal expropriation of proceeds of crime to the tune of hundreds of millions of Naira.
The allegations were casually dismissed by the police. If only the police authorities had not swept these allegations under the carpet, the man would not have grown to become the sort of monster he was before hubris exposed him. Kyari was apparently in the good graces of the police hierarchy and political establishment. It was this connection that made him so invincible that he was almost getting away with a slap on the wrist in the report by the Force Headquarters panel which investigated him after the US Federal Bureau of Investigation (FBI) claimed that Kyari was recruited and paid by an internet fraudster, Ramon Abass, popularly known as Hushpuppi, to deal with an opponent.
Nigeria must be the only country where an officer of the law indicted by the FBI for dealing with an internet fraudster is only punished with a mere demotion in rank. This explains why despite the suspension slammed on him last August by the Police Service Commission which ordered further investigations into his relationship with Hushpuppi, Kyari continued operating as a police officer until January 2022 with "boys" in the Force who he can still mobilize for illegal operations. Naija News cannot agree more with rights lawyer, Femi Falana SAN, who rightly said, "That a serving police officer who is suspended, would also (be able to) mobilise police personnel to go and perpetrate drug trafficking shows that the system has collapsed."
For this so-called 'super cop' and an accomplished officer to have walked into such an elementary entrapment shows what avarice can do to a limelight-loving social media buff of an officer who revelled in the paean before his demystification. NDLEA spokesman, Femi Babafemi, who presented video evidence that appeared to show Kyari making illegal deals with an NDLEA agent and handing over $61,400 as a bribe to pervert justice, said, "With the intelligence at our disposal, the agency believes strongly that DCP Kyari is a member of a drug cartel that operates the Brazil-Ethiopia-Nigeria illicit drug pipeline…"
This same Kyari had been indicted by a US court in the $1.1 million scam perpetrated by Abbas and ordered his arrest, based on which the US as of July 2021 requested Kyari's extradition to face trial. The revelation that Kyari was still cutting deals as a police officer - drug deals for the matter – despite being on suspension speaks to the decadence in Nigeria's security and law enforcement institutions. No thanks to the soft-landing glaringly being given to Kyari, Nigerians perceived the disgraced officer's arrest by the NDLEA as an official conspiracy to shield him from being extradited to the US.
It has now become clearer that the way the issue was being handled is in keeping with security apparatchik's penchant to cover up the rot in the system. If not so, why would IGP Usman Baba have no qualm with the suspended Kyari attending his son's wedding! According to Reno Omokri, "As at January 30, when DCP Abba Kyari attended IGP Alkali Baba's sons wedding, Kyari was already a known criminal. Consorting with known criminals is already a breach of the IGP's oath of service. If Buhari knows his own job, IGP Baba should not have a job by now!"
Following their investigations, the NDLEA penultimate Wednesday turned in their preliminary findings on Kyari and his squad asking the Police authorities to hand them over for prosecution. When this did not happen, the agency's leadership held a meeting with the inspector-general of Police, Usman Baba, who promised to hand him over. This was not to be three days later, forcing the drug law enforcement agency to go public on Monday. When the Police hierarchy eventually turned Kyari and his collaborators in, they sought to extract a pound of flesh by claiming that the NDLEA must go after its own rogue officers with the same zeal it had chased the police outlaws.
This crying shame exposes Nigerian law enforcement agents as so compromised that they have become mercenaries for hire. It, therefore, highlights the need for a comprehensive purge of the system. President Muhammadu Buhari owes this to Nigerians as an anti-graft champion. While Naija News is mindful that Kyari is innocent until found guilty by a competent court of law, the point must be made that no serious country condones corrupt law enforcement officers. China, for one, wastes no time in executing them. In May 2021, a corrupt officer of the United Kingdom's Scotland Yard, Kashif Mahmood, was jailed eight years for involvement with a drugs gang from whom he also stole £850,000. A South Texas, US, police officer, Hector Beltran, was in February 2020, sentenced to 10 years in jail for drug trafficking.
The punishment of errant law enforcement officers in Nigeria comes highly recommended to instil discipline and serve as deterrence. Given that Kyari was at various times publicly celebrated as a model to his police peers having received accolades from the House of Representatives among others, his punishment for the despicable infractions should be such that will deter his colleagues from roguery. Naija News leaves Kyari and the forces trying to shield him with the eternal words of Abraham Lincoln, "You can fool some of the people all of the time, and all of the people some of the time, but you can not fool all of the people all of the time".
Source:
https://www.naijanews.com/2022/02/18/abba-kyari-nigerians-cant-be-fooled-all-the-time/
Politics / EDITORIAL: That Nigeria May Not Suffer Another Dirty Fuel Distress by nairalandaddict: 7:43pm On Feb 11, 2022
"Nigeria Will Have To Pay A Price" - Buhari Govt Speaks On How To Get Funding For Fuel Subsidy Payment

When the 200-year-old UK Guardian reported in July 2020 that the Premium Motor Spirit (PMS), better known as petrol, imported into Nigeria from Europe was highly toxic and "dirtier" than the ones derived from illegal refineries in the Niger Delta, Nigerian authorities roundly denied the newspaper report which was based on laboratory analysis. However, the misery of the past few days have blown up the strident rebuttal in the faces of the country's officials. The past week was highly embarrassing for Nigeria and distressing for the citizenry as the country heavily resourced in hydrocarbons, suffered the exasperating impact associated with the remediation of the importation of 170.25 million litres of adulterated fuel into the country.
Aside from the harrowing inconvenience of spending long hours on petrol queues, there are instances of vehicle engines being damaged as a result of the bad fuel. Those whose vehicles were so damaged must be compensated for their losses and they had better be considering a class-action lawsuit to the effect. It all started when methanol above Nigeria's specification inexplicably found its way into a quantity of petrol in the supply chain. Some reports put the additive at 20 per cent way above the five per cent of methanol that is blended into the gasoline used in Europe. Nobody except, perhaps officialdom, saw fuel scarcity in the offing. Nigerians in the FCT and Lagos and adjourning states woke on Monday to find themselves in the middle of a biting energy crisis. This was after 80 million litres of the adulterated fuel already circulating in the market were said to have been recalled.
Fair enough, the Nigeria National Petroleum Company (NNPC) Limited saw the supply disruption coming and tried to mitigate the challenge. According to the Group Managing Director, Mele Kyari, "On 20th January 2022, NNPC received a report from our quality inspector on the presence of emulsion particles in PMS cargoes shipped to Nigeria from Antwerp-Belgium. NNPC investigation revealed the presence of Methanol in Four (4) PMS cargoes." He went on to expose the companies that brought in the contaminated fuel as MRS, Emadeb/Hyde/AY Maikifi/Brittania-U Consortium, Oando, Duke Oil, NNPC subsidiary. These are coys with whom the NNPC has Direct-Sales-Direct-Purchase (DSDP) agreement. This involves the national oil company delivering monthly crude oil lifting on a free-on-board basis to suppliers who are in return supposed to deliver petroleum products of Nigerian standard specification to the NNPC.
The petroleum products delivered are expected to be equivalent in value to the crude oil received from NNPC subject to the general terms and conditions as recommended. This was not to be in the current impasse as the suppliers absolved themselves of any wrongdoing, leaving the NNPC to bear the brunt of the infraction with grave national security implications. While the NNPC and the Nigerian Midstream and Downstream Petroleum Regulatory Authority (NMDPRA) deserve commendation for quickly identifying, isolating and quarantining the adulterated fuel, Naija News asserts that they should not have allowed the importation of the dirty fuel in the first place. NNPC must carry the can since it is the sole importer of petroleum products into the country. Nigerians have no business with NNPC's partners in crude-for-fuel contracts. If the trust of Nigerians who just want fuel for their automobiles and machines can be so betrayed, then it is time to diversify the importation of petroleum product into the country.
Energy is so vital to the survival of any country that leaving its importation to one entity is dangerous. While it is unacceptable for Nigeria to continue to rely on petrol imports, the latest development has thrown up the high risks involved in relying on a single supplier of PMS. It is akin to putting all eggs in one basket which can leave the owner with none at the slightest mishap. For the present arrangement to continue, NNPC must prove that it has the capacity to continue supplying all the PMS needs of the country. It can so convince Nigerians by promptly sanctioning the companies that brought the country to this sorry pass. Meanwhile, we cannot but wonder how adulterated cargos of PMS could make their way all through 11 checks into filling stations in the country when they are agencies like the Standards Organization of Nigeria (SON) and the Nigeria Customs Service on the ground. Someone in the chain apparently dropped the ball.
The excuse that tests for methanol is not listed among criteria to look out for while inspecting fuel being imported into Nigeria doesn't quite cut it. Nigeria has never had it this bad. The last time something similar happened was in 2008 when Oando admitted after confirming from the supplier, Gunvor International BV Amsterdam, that the 33,000 metric tons of fuel it delivered was contaminated with ethanol. As damaging to cars as this was at the time, it cannot be compared with this latest incident which is a blight on this government's legacy. Naija News also recalls the foul fuel incident in 1997 when petrol with an offensive ordour was imported into Nigeria during the military junta of late General Sani Abacha. The engine of so many cars was damaged by this "foul fuel" which also threatened the health of the citizens at the time.
It is disgraceful that 25 years on, Nigeria is still suffering the importation of dirty fuel all because successive administrations have refused to put the nation's refinery in top shape. The learning from the latest importation of contaminated fuel must not be lost on the Nigerian government. It is high time our premium quality Bonny Light crude is refined locally. It is shameful for Nigeria to remain the only member of the Organisation of Petroleum Exporting Countries (OPEC) that lacks sufficient local refining capacity. We have been identified as having the most polluted air in the world because our country is a major dumping ground for bad fuel. While clean petrol should not contain more than 50ppm (parts per million) of sulphur, PMS imported into Nigeria from Europe contain a whooping 3,000ppm! When methanol is blended with fuel, it increases the sulphur content making the product highly corrosive and dangerous to humans and machines.
Naija News urges the Nigerian government to implement the accord it signed with Benin Republic, Togo, Ghana and Cote d'Ivoire in Abuja on December 1, 2016, to ban the importation of dirty fuels from Europe. The fact that these neighbouring countries are ready markets for Nigeria to export finished petroleum products should incentivize the government to build new refineries and refurbish the existing ones. Given that the diesel and PMS produced in the illegal bush refineries in Niger Delta creeks have been found to be far cleaner than petroleum products imported from Europe, efforts should be made by the authorities to standardize the operations of these artisanal refineries to guard against environmental degradation. Supporting the bush refineries will yield several gains to the country especially the conservation of forex, and save Nigerians the pains of another bad fuel incident in the future.
SOURCE: https://www.naijanews.com/2022/02/11/that-nigeria-may-not-suffer-another-dirty-fuel-distress/
Politics / Re: Remodeled Badagry Slave Market Reaches 95% Completion Stage by nairalandaddict: 5:41pm On Dec 24, 2021
Why is the compound not interlocked? is that not part of our heritage and history as a nation?
Health / Re: Pls I Don't Understand What's On My Face Anymore by nairalandaddict: 12:17pm On Nov 29, 2021
Go ahead and buy neopresol, it will fix the issue
Politics / Re: Kayode Fayemi, Tunde Fowler, Ned Nwoko To Be Honoured At Democracy Heroes Awards by nairalandaddict: 4:53pm On Oct 16, 2019
I guess Alex Reports now own Nairaland, Seun when will this nonsense stop?
5 Likes 1 Share
Celebrities / Re: MI: I Won't Reply Vector Anymore, I'm Busy by nairalandaddict: 3:21pm On Oct 12, 2019
Ndns
Politics / Re: Jide Sanwoolu Visits Lateef Jakande, The 1st Civilian Governor Of Lagos State by nairalandaddict: 8:12am On Dec 25, 2018
ufuosman:
Kano state governor look like dis man......
In other words?
Crime / Re: See How Two Guys Scammed Shop Owner After Buying Phone Of N110K. Photos by nairalandaddict: 8:20pm On Dec 10, 2018
Wicked world
Politics / Mama Boko Haram To Partner Red Cross To Secure Leah Sharibu's Release by nairalandaddict: 2:48pm On Jul 23, 2018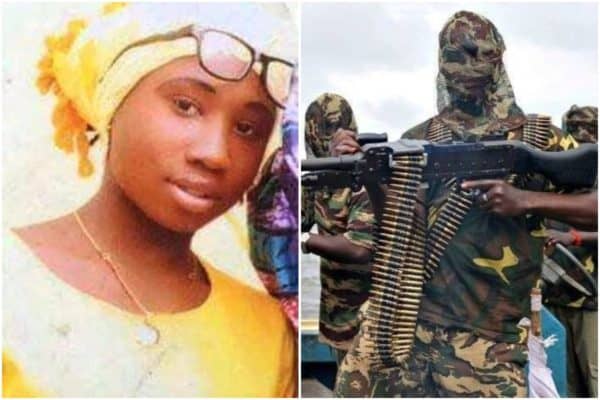 Mrs Aisha Wakil, popularly known as Mama Boko Haram, has promised to work in partnership with the International Committee of Red Cross to secure the release of Leah Sharibu from Boko Haram captivity.
Naija News recalls Leah is the only Christian among the 112 kidnapped by Boko Haram insurgents from Girls Technical College, Dapchi, Yobe state, and was held back by the insurgents, following her refusal to denounce Christianity, while the others girls were returned to their parents.
Wakil who disclosed this while interacting with news men in Maiduguri , said that the ICRC will partner with her under her NGO, Complete Care And Aid Foundation, which combats trafficking on persons and drug abuse.
"I am really worried about Leah and her freedom from Boko Haram is very important to me. Leah did not renounced her religion, that i can assure you and we shall do everything with both the government and the international orgamisation to ensure she regain her freedom just like her colleagues that were reunited with her families.
She said that the her foundation would also partner with ICRC to empower widows and rehabilitate under aged girls engaging in commercial sex activities.
Mama Boko Haram, an Igbo from South East Nigeria, was a member of the Dialogue and Peaceful Resolution Of Security Challenges Committee in the northern region set up by President Goodluck Jonathan and is said to have established relationship in negotiating with the Boko Haram leadership.
She has so far assisted in the release of some abductees from the Boko Haram sect, including the release of Chibok girls.
SOURCE: https://www.naijanews.com/2018/07/23/mama-boko-haram-to-partner-red-cross-to-secure-leah-sharibus-release/
Nairaland / General / Re: Court Orders National Assembly To Begin Buhari's Impeachment Process by nairalandaddict: 3:41pm On Jul 04, 2018
Hmm... Watching
Nairaland / General / Re: Bayo Bankole 'Boy Alinco' Had Accident In US, His Car Damaged (Photos) by nairalandaddict: 6:39pm On Jul 03, 2018
the number plate are different
100 Likes 3 Shares
Sports / FG Orders Amaju Pinnick To Step Down As NFF President In Obedience To Court Orde by nairalandaddict: 2:20pm On Jul 02, 2018
The Nigeria Football Federation, has been asked by the Federal Ministry of Youth and Sports development to adhere with the judgement of the Supreme Court delivered on April 27, 2018.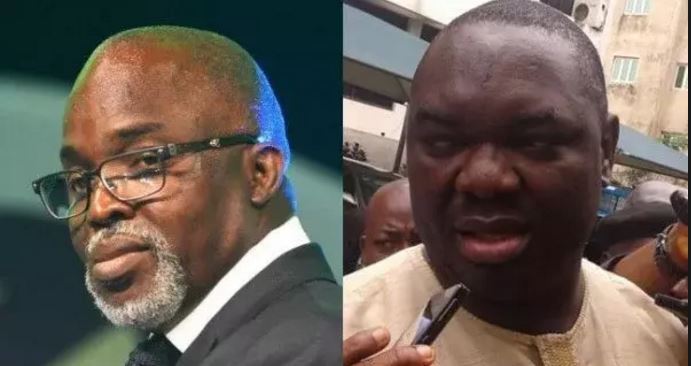 The Court order had been restored, setting aside the purported election into the Executive Committee of the NFF held on September 30, 2014.
Solomon Dalung, the Minister of Youth and Sports, in a statement on Monday had said the directive is followed by a written notification signed for the Attorney-General of the Federation and Minister of Justice requesting the Federal Ministry of Youth and Sports to ensure compliance.
The notification states thus; "I have been directed to notify you of the Orders dated June 5th 2018 made by Honorable Justice M. H. Kurya sitting at the Federal High Court Jos in respect of the above mentioned suit between Yahaya Adama Vs Alhaji Aminu Maigari which states that the election of the NFF held on August 26, 2014 under the leadership of Amb Chris Giwa be given recognition pending the hearing and determination of the motion on notice filed in this case and that the purported ban of the Executive Committee elected on August 26, 2014 from football activities of the NFF is unconstitutional, null and void.
"It is trite law that court orders are sacrosanct and any acts of disobedience to it constitutes threat to the rule of law. Consequent upon the above, you are hereby advised to comply with the orders of court made therein which for now, is the valid and binding order of court, in the absence of any other subsisting order or judgment to the contrary".
Barrister Dalung, had urged the parties involved to comply with the court order.
"This is a court order and not from Dalung. I will not want to go to Kuje prison because of disobedience of court orders. Therefore, I hereby comply with the court orders of June 5th 2018, while Mr Amaju Pinnick and others are also directed to comply with same."
The order compels the defendants, including the Minister of Youth and Sports, their servants, agents and privies howsoever, the Inspector General of Police and all law enforcement agencies to forthwith enforce the orders made by the court on 19th September 2014 and 23rd October 2014 and give recognition to the General Assembly Meeting and election of the NFF held on 26th August 2014 under the leadership of Amb Chris Giwa pending the hearing and determination of the Motion on Notice filed in this case.
SOURCE: https://www.naijanews.com/2018/07/02/breaking-fg-orders-amaju-pinnick-to-step-down-as-nff-president-in-obedience-to-court-order/?utm_medium=PUSH&utm_source=OneSignal
Nairaland / General / Just In: Dasuki Granted N200m Bail By Abuja Court by nairalandaddict: 12:42pm On Jul 02, 2018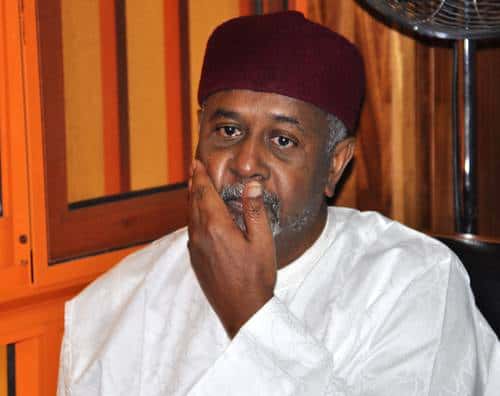 Federal High Court in Abuja Today, granted bail of N200m to the immediate-past National Security Adviser, Col. Sambo Dasuki (retd),
Naija News recalls that Dasuki who has been in the Department of State Service (DSS) custody for two and a half years for 32 amended charges bordering on breach of trust, money laundering and others.
Delivering judgment in the suit filed by the ex-NSA in March this year, Justice Ijeoma Ojukwu ruled that his detention since December 29, 2015, amounted to a violation of his right to liberty
The former colonel, who served as the NSA under ex-President Goodluck Jonathan, has equally challenged his detention detention since November 3, 2015, despite the fact that he was granted bail by four different trial courts.
SOURCE: https://www.naijanews.com/2018/07/02/just-in-dasuki-granted-n200m-bail-by-abuja-court/
Music/Radio / Re: Kokopee - TRADITIONAL - Directed By Dyoungstar (Audio & Video) by nairalandaddict: 11:09am On Jul 02, 2018
timsbee:
So because celebrities are talking about it now means we must all accept it.
Naija with local influence mentality
The song is cool... learn to encourage people
3 Likes
Politics / Re: Premium Times Apologises For Misleading Nigerians About Miyetti Allah by nairalandaddict: 2:56pm On Jun 29, 2018
Hmm
Nairaland / General / Tanker On Fire At Lagos-ibadan Expressway (photos And Video) by nairalandaddict: 8:18pm On Jun 28, 2018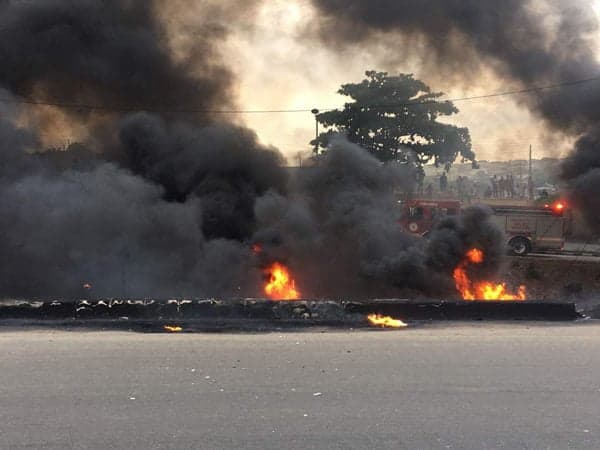 A tanker laden with fuel has been reported to have caught fire on the Lagos-Ibadan Expressway, on the bridge near the Otedola Housing Estate.
Naija News learnt that the accident was caused by a commercial bus that lost control and hit the tanker, sparking a fire that led to the explosion.
Emergency workers from Lagos state emergency Management Authority and Lagos fire service are reportedly at the scene. A police source said 10 bodies have been recovered.
As of the time of filing this report, over thirty vehicles had been completely burnt with several people dead.
Both pedestrians and motorists were seen scampering from safety
See photos below courtesy, Rapid Response Squad:
SEE VIDEO HERESOURCE: https://www.naijanews.com/2018/06/28/tanker-on-fire-at-lagos-ibadan-expressway-photos-and-video/
Politics / Plateau Killings: PDP Is Shedding Crocodile Tears - Presidency by nairalandaddict: 2:38pm On Jun 28, 2018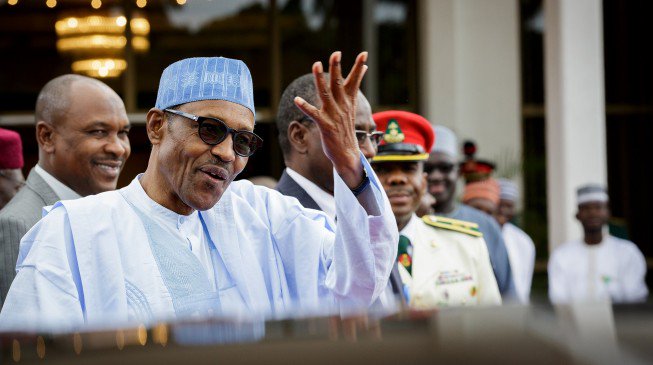 The President has accused the the Peoples Democratic Party (PDP),of playing irresponsible politics after it declared seven days of mourning over the violent killings in Plateau state.
The Special Adviser to the President on Media and Publicity, Femi Adesina in a statement title "Plateau And PDP's Crocodile Tears – Presidency" listed details of brutal killings under the PDP regime.
The statement made available to Naija News reads:
"The sad and unfortunate killings in Plateau State over the weekend have been turned to opportunity to once again play irresponsible politics, particularly by the Peoples Democratic Party (PDP), which says it is declaring seven days of mourning."
"These are dolorous times that call for deep introspection on how cheap human lives have become, and the proffering of actionable ideas on how to get out of the bind. But the PDP would rather dance on the graves of the dead, playing cheap, infantile politics."
"The comatose and prostrate party is declaring seven days of mourning, during which flags in its offices would be flown at half mast nationwide. But unknown to the party, those flags had been forcefully lowered since its 2015 loss at the polls, and may remain so for a long time to come, because Nigerians are politically discerning, and cannot be hoodwinked by cheap antics."
"A quick checklist of some savage and brutal killings in Nigeria during PDP rule, between 1999 and 2015, for which no national mourning was declared:
- November 20, 1999. Odi, in Bayelsa State, was invaded on orders of a PDP President. About 2,500 people killed. No national mourning.
- Between February and May, 2000, about 5,000 people were killed during riots over Sharia law in different parts of the North. No national mourning.
- In 2001, hundreds of people, including the old, infirm, women and children were killed in Zaki Biam. No crocodile tears.
- Between September 7-12, 2001, Jos, Plateau State, erupted in internecine killings. Between 500 and 1,000 people were killed. Flags were not flown at half mast.
- In February, 2004, at least 975 people were killed in Yelwa-Shendam, Plateau State. No mourning by the then ruling PDP.
- Between November 28 and 29, 2008, Jos was in flames again, with 381 deaths.
No mourning.
- In 2010, 992 people killed in Jos. Mum was the word.
- In 2014 alone, according to Global Terrorism Index, at least 1,229 people were killed in the Middle Belt. No mourning.
- Boko Haram killings in PDP years were over 10,000. PDP flags were still fluttering proudly in the sky.
"Those who take pleasure in twisting statements from the Presidency may claim we are saying that many more people were killed under PDP than under President Muhammadu Buhari. It would be unconscionable to do so. The intendment of this statement is to show that wanton killings had been with us for awhile; this government is working towards enduring solutions; and should be given the opportunity to do so.
"Even a single soul is precious, and no man should take a life, which he cannot create. But when tragic situations as had happened in Plateau State occur, such should never be used to play crude politics. Those who are wont to do so should have change of hearts, or lose their very humanity".
SOURCE: https://www.naijanews.com/wp-content/uploads/2017/07/Muhammadu-Buhari.jpeg
1 Like
Politics / Plateau Killings: Obasanjo Wants FG To Investigate The Killing Of Nigerians by nairalandaddict: 10:28am On Jun 28, 2018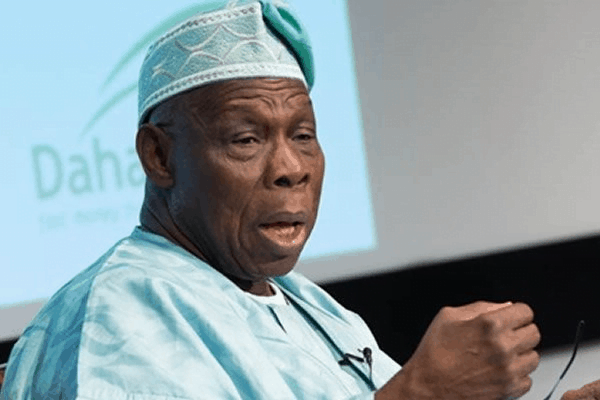 Killings In Nigeria Is As Result Of A Human Problem
A former President of Nigeria, Chief Olusegun Obasanjo has called on the Federal Government to properly investigate the murder of over 100 persons in Plateau State.
The former President who made the call yesterday when he paid a condolence visit to Plateau State noted that it is important to understand the immediate causes of the attacks in order to prevent further attacks and killings.
"We should find out the true cause of this. There must be a cause or causes – remote and immediate. If we are going to deal with it and we are not going to continue to multiply condolence visits by condolence visits, we must find out the root cause and deal with it," the former President said.
"I believe that every human problem must have a human solution. This is a human problem."
In investigating the killings, the former President expects the Federal Government to work with the state government, local government and community leaders.
Governor Simon Lalong, on his part, described the attacks and killings as very unfortunate.
This, he said, is because "if there is peace in Plateau State, everybody will be very happy. But the moment the peace is threatened in Plateau, many other places will be threatened".
The governor, however, believes the right steps have been taken to maintain law and order in the state.
"We have done our best within this short period; we have learned our lessons and we are doing our best to maintain the peace. Like you said, we need peace not only in Plateau but all over the country," he said.
SOURCE: https://www.naijanews.com/2018/06/28/plateau-killings-obasanjo-wants-fg-to-investigate-the-killing-of-nigerians/
Phones / Re: Infinix Note 5 Vs TECNO Camon X Pro - Speed Test, RAM Management & Battery Life by nairalandaddict: 9:36pm On Jun 26, 2018
Both tecno and infinix are manufactured by the Same company
Family / Re: Lady Reveals How Her Wicked Aunt Maltreated And Denied Her Of Going To School by nairalandaddict: 10:58am On Jun 20, 2018
Hh
Education / Re: Youtube Has Blocked MIT Educational Content For 4 Days by nairalandaddict: 7:40am On Jun 20, 2018
They can't understand this type of topic so they wouldn't even comment
9 Likes
Art, Graphics & Video / Re: Chinenye Anderline: Makeup Artist Transforms Herself Into A Lion ... Pictures by nairalandaddict: 11:49am On Jun 19, 2018
Witch abi Lion? Na witch Jor!
1 Like
Business / Re: Bill Gates Celebrates His Dad On Father's Day, Says He's The Real 'Bill Gates' by nairalandaddict: 7:30am On Jun 18, 2018
They won't contest on this type of post
1 Like
Car Talk / Re: Ford's Smart Jacket For Cyclists Has Indicators And Brake Lights Just Like Cars by nairalandaddict: 7:20am On Jun 18, 2018
Seun this is what we should always see on nairaland not some junks
3 Likes
Sports / Re: Nigeria Makes Its Worst World Cup Outing Against Croatia. by nairalandaddict: 10:08pm On Jun 16, 2018
Yeye people...that defender should be sold
6 Likes 2 Shares
Crime / Re: New Look Of Farmer Whose Head Was Butchered By Fulani Herdsmen. Photos by nairalandaddict: 8:32am On Jun 14, 2018
NaijaMutant:
I still don't pity Benue

They deserve whatever they are getting


Sai Baba should continue
Politics / Re: Happy Birthday Governor Akinwunmi Ambode by nairalandaddict: 6:58am On Jun 14, 2018
Please borrow us Ambode in Kwara
1 Like
Food / Re: Man Says He Found Black Spots On Pure Bliss Wafer Biscuits, Raises Alarm (Video) by nairalandaddict: 6:52am On Jun 14, 2018
I've been wanting to call the brand making this biscuits.... It is heavily pirated... I once ate a fake version in Abuja.... I almost cried that day.
Politics / Re: Ochereome Nnanna Apologizes To Yoruba Nation by nairalandaddict: 12:31pm On Jun 13, 2018
Go and sin no more
wise men speak because they have something to say fools because they have to say something
I hope we all learn to bridle our tongues, see how a line of sentence almost destroyed his life?
2 Likes
Celebrities / Re: Zamar, Runtown's Son's 1st Birthday Photos by nairalandaddict: 11:00am On Jun 13, 2018
11 Likes 1 Share